Bruce enthusiastically discusses various captivating and secure Hawaiian activities that adults and kids alike can relish during their unforgettable Hawaiian vacation. This episode of the Hawaii Vacation Connection is tailor-made for visitors traveling to Hawaii with youngsters or those seeking adventure without prior experience in this tropical paradise.

While many structured activities are safe for families with younger children, one of the safest outdoor activities in Hawaii is simply exploring! On all islands, whether by public transportation or by car, you can discover safe and enjoyable attractions and activities. It can be as simple as planning a day at one of the safer beaches, such as Ala Moana Beach on Oahu or Lydgate State Park on Kauai. You may also want to explore Haleakalā or take the Road to Hana, as these are all safe and enjoyable outdoor activities. On the Big Island, you can do everything from cuddling with cows to driving up the coast to Waimea and experiencing the numerous lookouts.
Hanauma Bay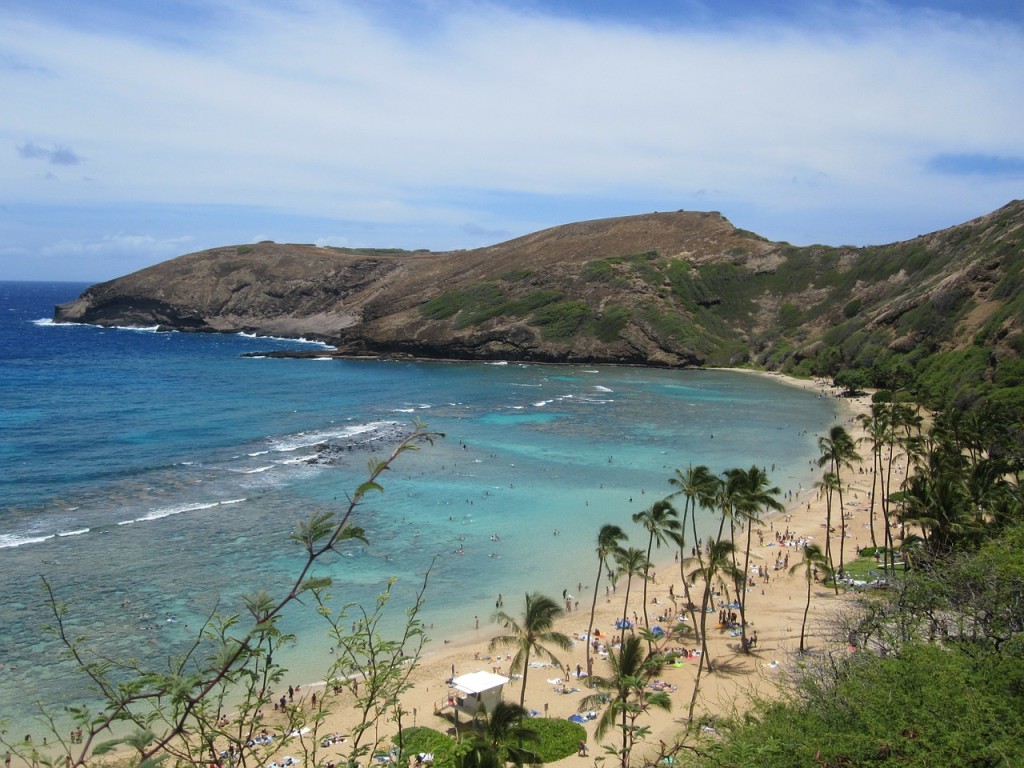 Hanauma Bay, Located along the serene shores of the Ka Iwi Coast on the Eastern side of Oahu, stands as a magnificent haven for snorkeling enthusiasts of all skill levels. You can effortlessly wade into the crystalline waters directly from the shore, unveiling a mesmerizing underwater world adorned with exquisite fish and vibrant coral formations. The park conveniently provides snorkeling equipment, ensuring you have all the gear for your aquatic adventure. To ensure the preservation of this natural gem, reservations are required, and visitor numbers are thoughtfully capped, allowing for a more immersive and sustainable experience amidst its captivating marine wonders. Hanauma Bay also has a rich history that many are not aware of.
Shark's Cove
First and foremost, the name of this place has no connection to sharks whatsoever. You can rest assured that there is no need to worry about shark bites here. Shark's Cove, nestled along Oahu's captivating North Shore, derives its name from the distinctive reef formation resembling a shark's open mouth as seen from the shoreline. During the summer, this enchanting locale transforms into a vibrant wonderland teeming with a kaleidoscope of colorful marine life. It offers an ideal and safe environment for families, making it a perfect destination for adults and children seeking unforgettable Hawaii experiences. Snorkeling is not recommended during the winter months when the surf is up because it can be very dangerous.
We podcast about Hawaii because we love Hawaii.
Goat Farm Dairy – Maui
This interesting dairy farm, renowned for its award-winning goat cheese, got its name from the unique behavior of the goats located on the farm. When taking a walking tour, you'll be entertained by the playful behavior of these cute goats, who have a knack for climbing and balancing on objects, much like surfboards. Visitors of all ages can pet the goats, and the cheese is delicious and available for purchase.
Waikaloa Petroglyph Park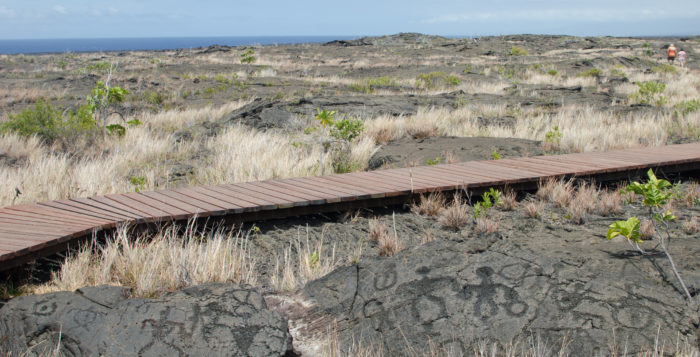 If you have even a hint of an archaeologist's spirit within you or simply have a deep appreciation for Hawaiian history, embarking on a side-trip to the petroglyph field in Waikoloa becomes an absolute necessity. In Hawaiian, these petroglyphs are referred to as "kii pohaku," which literally translates to "rock pictures." They offer a profound and intimate glimpse into the daily lives of the individuals who painstakingly carved them, akin to a form of ancient graffiti.
Bruce also offers his tips for Safe Hawaii activities for Adults and Kids on neighboring Islands like Akaka Falls on the Big Island, noting that many activities are free to the public throughout the Aloha State. He also says surfing lessons in Kihei on Maui are the perfect place for kids and grownups to learn, with specific mentions of the companies to seek out. Bruce mentions zip-lining at Kipu Ranch on Kauai as the "absolute highlight" for many of the visitors he has worked with.