Virtually every Hawaii landmark has an ancient legend about its origin. Every scenic lookout, hiking trail, or famous (or secluded) beach and stretch of coast is home to lavish tales of magic and mayhem, of love and loss. Hanauma Bay at the tip of southeast Oahu is certainly no exception.
Hanauma Bay State Park is among the most popular visitor destinations in Hawaii, and one of its most treasured natural preserves. In fact, the number of daily visitors to the aquatic reserve is now capped at 720 with reservations for a visit available online.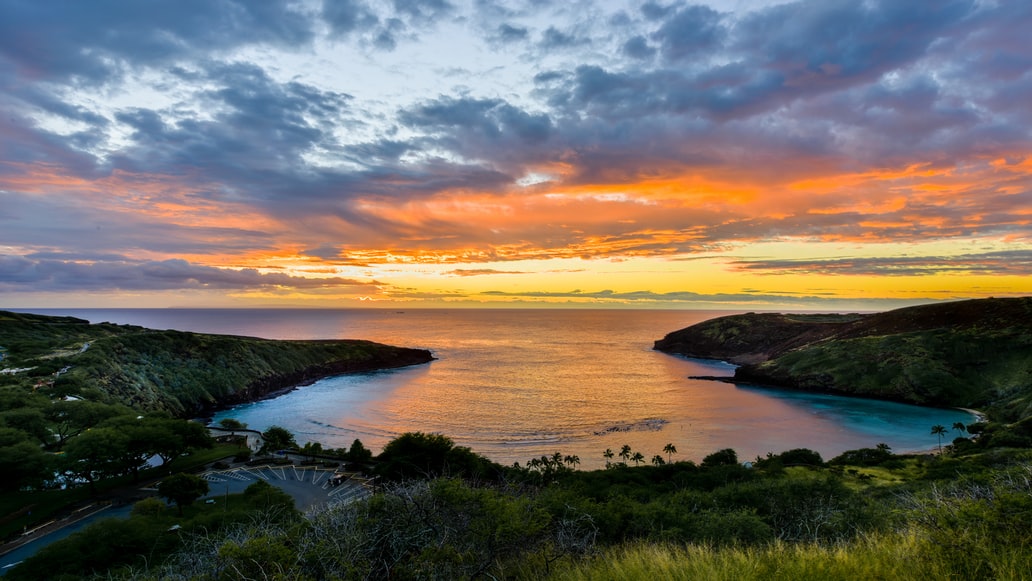 The bay is a carnival of natural splendor, from the dramatic cliffs that surround it to the crystal-clear water and bewildering pastiche of colorful reef fish and exotic corals. Before the visitor limit was implemented, Hanauma Bay drew an average of 3000 visitors per day in peak seasons.
It seems safe to say that not many of the visitors to Hanauma Bay are aware of the Hawaiian legend behind it. It was once an important fishing resource for Native Hawaiians, and a sheltering cove for fishing canoes in high seas. Legend holds that Hanauma Bay was once the home to the beautiful Princess Keohinani, whose father was a chief with magical powers who looked after the bay and its bounty.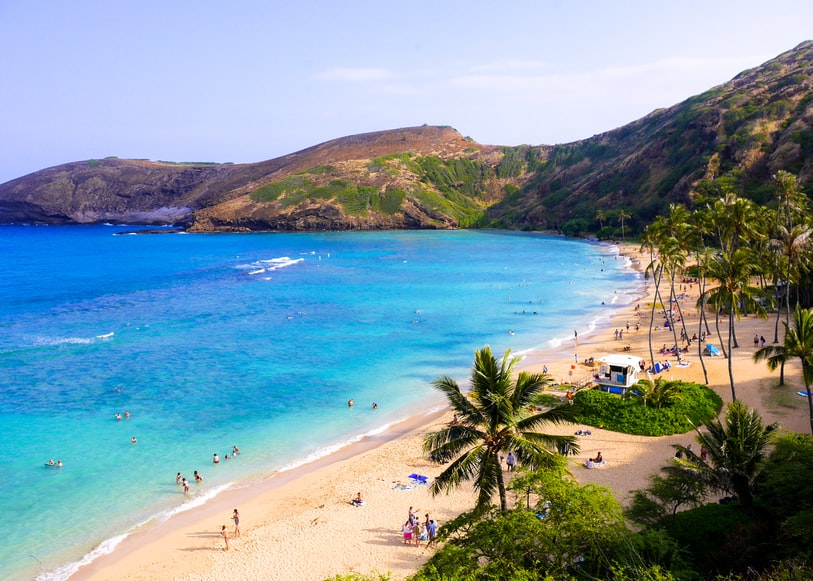 Two powerful chiefs, Koko and Hana, sought Keohinani's hand. Torn between the two chiefs, her father ordered them to arm-wrestle for the privilege of marring her. The two love-struck and determined chiefs locked hands and struggled for hours, then days in a seemingly endless war of will.
As Keohinani despaired, her father ordered the two chiefs to end their battle. The two chiefs refused to concede. Keohinani's father turned them into mo'o, lizards, joined forever at their tails. The mouth of Hanauma Bay is said to be the ends of those tails (or their heads, perhaps), turned to stone for eternity.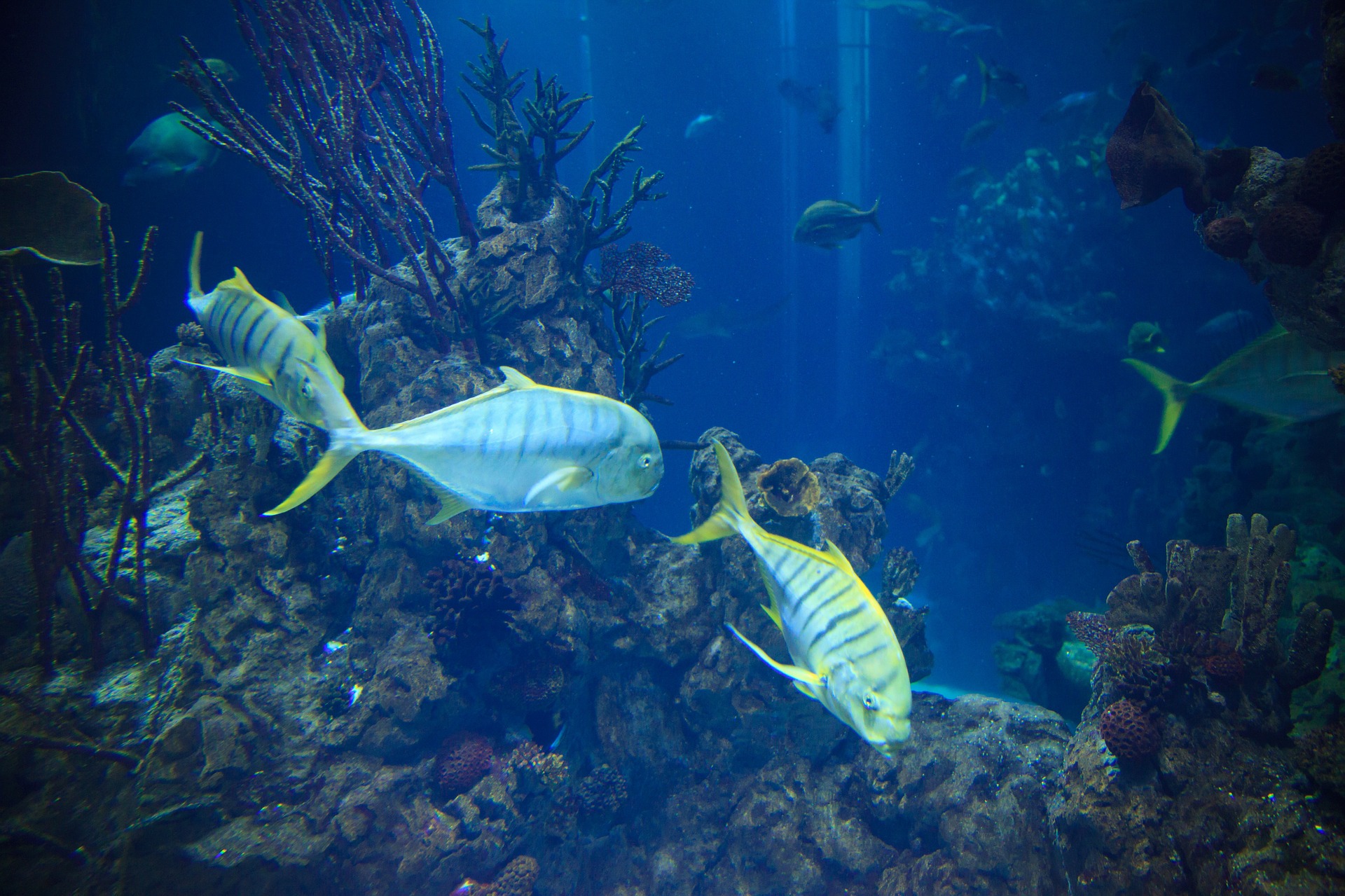 From above and from the beach, it's easy to visualize the entwined tails of titan chiefs in the shape of Hanauma Bay and to imagine the struggle of the two chiefs over the beautiful princess who could not choose between them.
The legends behind popular and family-friendly visitor destinations like Hanauma Bay, Diamond Head, and Manoa Falls are wonderful ways to learn about Native Hawaiian culture. They can help children exercise their imaginations and to engage more thoughtfully with Hawaii's natural wonders.
Visitors to Hanauma Bay are required to watch an educational video on arrival to understand the fragile resource. There are restricted areas in the park, and other important information and policies all visitors should know when visiting Hanauma Bay State Park.
Our experts here at Hawaii Aloha Travel can help you choose destinations and do vacation planning that will let you explore Hawaii's history and legends and its most cherished and venerated natural spaces. It's what we're here for!