Hawaii Aloha Travel offers Hawaii Vacation packages from all major United States cities to any Hawaiian Island.  We provide our customers with skilled travel representatives and a quality of service that is unparalleled.  Our unique company works directly with its clients, providing you with knowledgeable, local team members who create a custom travel package just for you. From Maui to Kauai to Honolulu vacation packages, we are continually offering our clients the best travel values island-wide and at the best prices available.
Hawaii Aloha offers the cheapest lowest fares on Hawaii vacation packages to Oahu, Big Island, Maui, Kauai, and all other neighboring islands.  With years of experience, local connections, and personal tips and information, we complete your travel package from a tropical lei greeting upon arrival, to private limousine transportation service on departure day. Our local agents can and will be customized to your every desire.
Whether you prefer a fast paced All inclusive Hawaii vacation packed full of adventure, tours, sailboat cruises, and dinners out or a relaxed getaway with spa treatments, beach tanning, and sipping mai tais on your lanai, our team is here to personalize your vacation. All of our price quotes are checked and evaluated next to our competitors, ensuring that you have the best deal possible.  But our guaranteed low prices don't compromise your experience!
Call today to begin your travel package and you will be met with friendly, helpful service and a local touch that defines the spirit of aloha. Click on the Tabs Below to see our great deals or Call 1-800-843-8771 for more information 
Exclusive Offer From Hawaii Aloha Travel!
We have even more ways for you save on your visit to Oahu. For a limited time, Hawaii Aloha Travel has a
FREE upgrade special
at the Aston Waikiki Beach Hotel!  Located in the heart of Waikiki this property is perfect for anyone looking to experience everything Oahu has to offer. Just steps from the beach,  near restaurants and shops you'll be sure to find it all at this gem!!
Book a Standard room and get upgraded to a Partial Ocean View room
Book a Partial Ocean View and  get upgraded to Ocean View room
Book a  ocean view room and get upgraded to ocean front
Vacation in style at the Aston Waikiki and let us help you get there and get more.
5 Nights From $330 Pp, Moderate – 5th Night Free, Upgrade From Moderate Room To Superior, Round-trip Transfers With Lei Greeting, Book Now – 5/22/15 Travel 4/6 –12/10/16
Prices are per person based on double occupancy. Rates are based on availability and are subject to change without notice. Seasonal surcharges and blackouts may apply. Resort fee at the Aqua Aloha Surf Waikiki is $15.00 plus tax per room per day paid directly to the property. CST: 2009218-20
5 Nights From $480 Pp, Standard View – Special Rate, Round-trip Transfers With Lei Greeting, Travel 4/1 – 6/9/15
Prices are per person based on double occupancy. Rates are based on availability and are subject to change without notice. Seasonal surcharges and blackouts may apply. Resort fee at the Pacific Beach Hotel is $20.00 plus tax per room per day paid directly to the property. CST: 2009218-20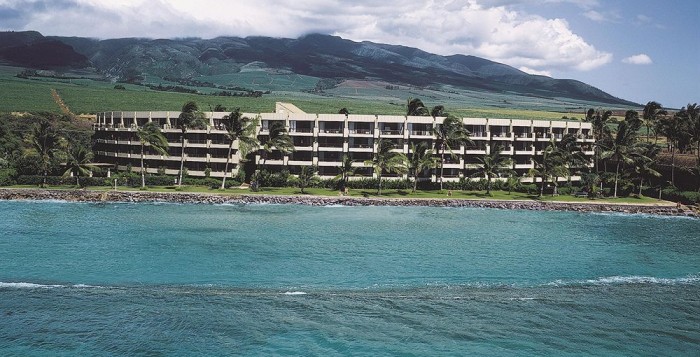 5 Nights From $794 Pp, Studio Oceanfront – Castle Saver, 5 Day Alamo Intermediate Car, Travel Now – 6/30/15
Prices are per person based on double occupancy. Rates are based on availability and are subject to change without notice. Seasonal surcharges and blackouts may apply. Cleaning fee at the Castle Paki Maui is $75.00 per room per night paid directly to the property. CST: 2009218-20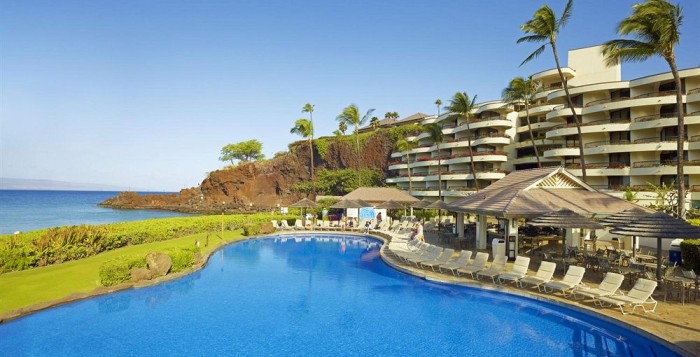 5 Nights From $1084 Pp, Resort View – Sunsational Savings, 5th Night Free & Daily Breakfast For Two, Travel 4/6 – 12/18/15
Rates are based on availability and are subject to change without notice. Seasonal surcharges and blackouts may apply. Resort fee at the Sheraton Maui Resort & Spa is $36.46 plus tax per room per day paid directly to the property. CST: 2009218-20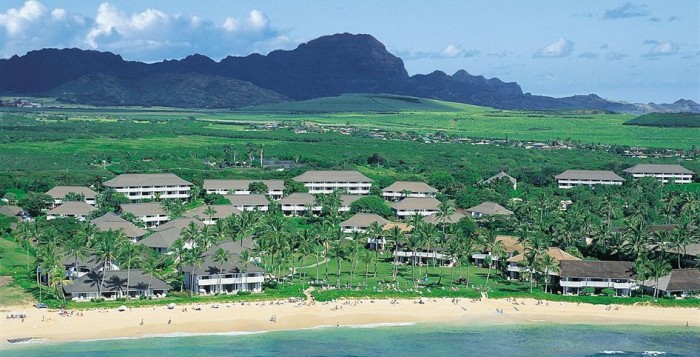 5 Nights From $775 Pp, 1 Bedroom Ocean View – Simple Saver, 5 Day Alamo Intermediate Car, Travel 4/6 – 8/31/15
Rates are based on availability and are subject to change without notice. Seasonal surcharges and blackouts may apply. Cleaning fee at the Kiahuna Plantation Resort Kaua'i by Outrigger is $125.00 plus tax paid directly to the property. CST: 2009218-20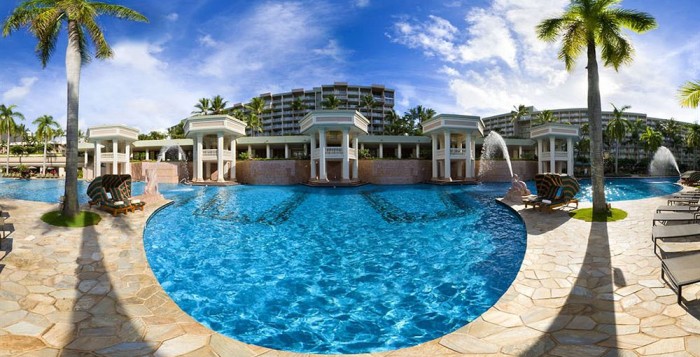 4 Nights From $687 Pp, Garden View – Hawaiian Sand Dollars, 4th Night Free And Daily Breakfast For Two, 4 Day Alamo Intermediate Car, Travel 4/6 – 7/31/15
call 800-843-8771 for details