The view from the summit of Mauna Loa on Hawaii Island is beyond compare. On a clear day, the horizon stretches out endlessly before you at 13, 678 feet above sea level. On an exceptionally clear day you can see the actual curvature of the earth itself. It is astonishing and absolutely unforgettable, and it would be a once-in-a-lifetime experience for anyone on Planet Earth who isn't directly involved in the daily stewardship of the sacred mountain.
It is also difficult to get to the summit of Mauna Loa, and suitable only for expert back-country hikers. The altitude itself can be deadly, and the summit is only accessible by hiking trails that wind through many miles of lava fields that are steep, sharp, and loose. Camping permits are required by the National Park Service for one of the eight (8) back-country sites on the mountain. Each is unique and worthy of the 3-night camping permit commitment.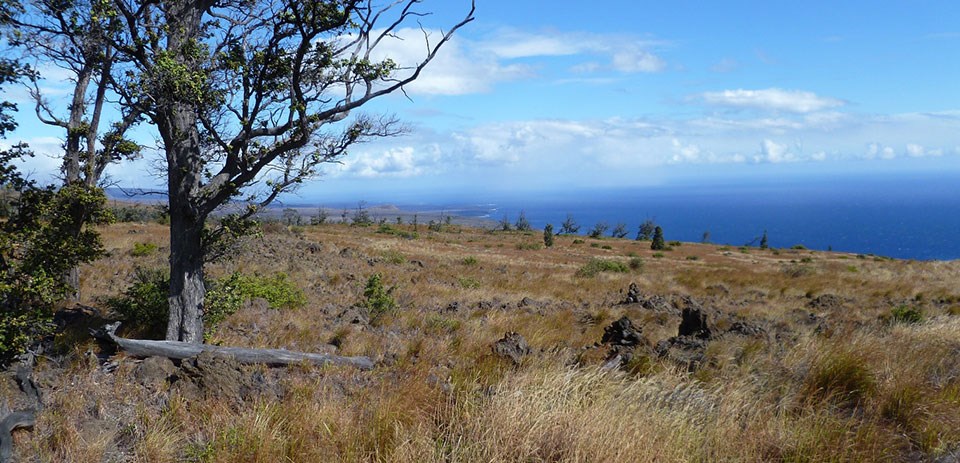 There are few services or facilities available in the back-country. Catchment water is available in some locations but must be treated properly before drinking. The summit is accessible only from the Mauna Loa Road and the Mauna Loa Observatory Road. It should only be attempted by experienced mountaineers.
But there are many areas on and around the massive shield volcano that are much more accessible and offer views and vistas like no others in the world. They are all challenging and require careful planning and preparation. Hikers also face the possibility of severe weather, seismic and/or volcanic activity, un-exploded WWII ordnance (!), steep slopes, overgrown trails, and heat exhaustion/stroke. Toward the summit hypothermia and frostbite become threats during winter storm warning.
And let's not forget the creatures and critters you may encounter on a hike in the Volcanoes National Parks back-country: centipedes, scorpions, Black Widow spiders, mosquitos, mongooses, mice, feral cats, and poisonous sea urchins among others.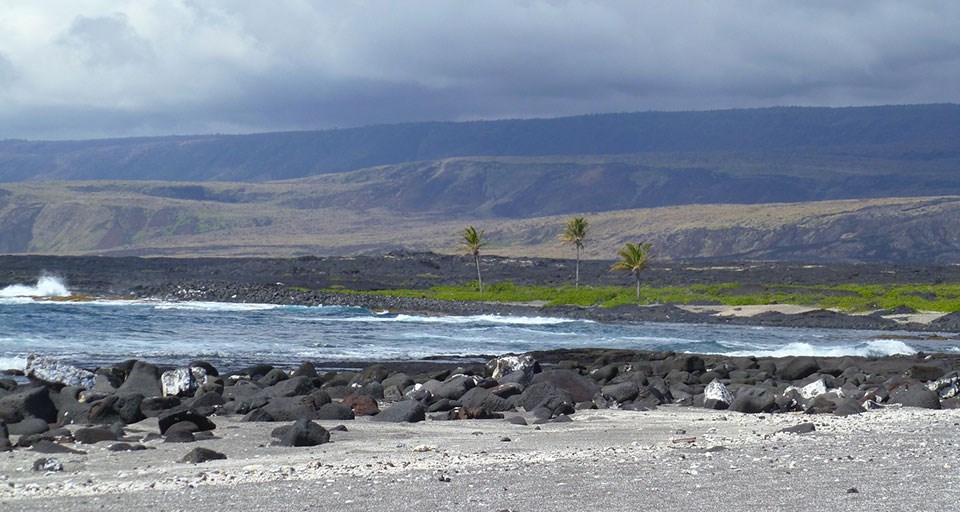 On some trails, like the coastal Ka'aha Trail, there are scant few trees for shade and only a crude lean-to for shelter and water catchment. You must always check with park rangers about water levels and always bring your own, as water might not be available at times.
Much of Volcanoes National Park is true and protected wilderness, as wild as the meadows and of Yellowstone or Yosemite and as desolate as the barren Great Salt Lake. But is important for visitors to remember that it is also a protected Native Hawaiian cultural preserve. Among the petroglyphs and other historic sites, the park is home to ancient religious gatherings and rituals, a sacred site revered by native people for 1500 years.
The mountain itself is, to use a Western term, a cathedral. Fishing and other natural resources are limited to Native Hawaiian cultural practitioners (don't bring a fishing pole, you can't use it!). It is a solemn place, as far from the sparkling sands of Waikiki or the flashy resorts of the Kona Coast on the other side of the Big Island as you can get.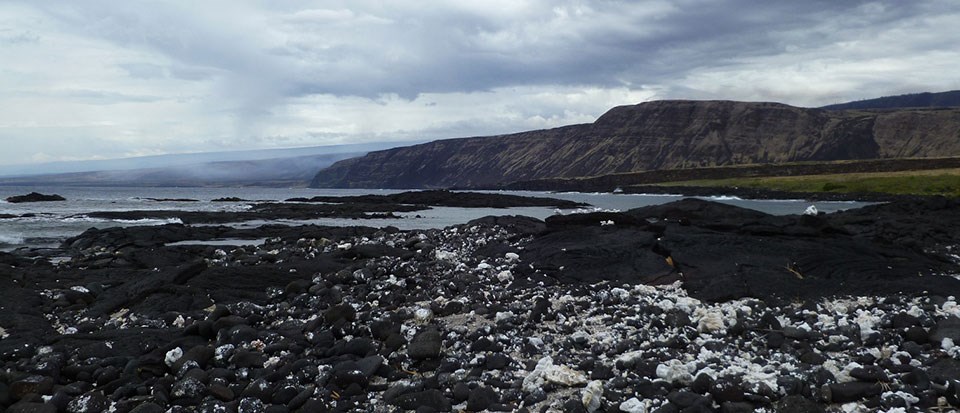 In that respect, Mauna Loa hiking trails and cultural sites within the park are delicate, natural reserves that deserve visitors' admiration and respect. Places like these are why we say, "leave nothing behind" when hiking anywhere in Hawaii.
Hiking Mauna Loa can be one of the most rewarding experiences of a visitor's life, but it can also turn deadly-dangerous for careless hikers in a moment. It's not for click hungry selfie-seekers. It takes a plan, preparation, and expert advice from people here who have the experience to help you make it happen. Some parts of the area around Mauna Loa may be closed at any given time for a variety of reasons, always with public safety and cultural and natural preservation in mind.
And that is what we at Hawaii Aloha Travel are here to do, to help you enjoy Hawaii's beauty in its fullest. Let us help you plan your Mauna Loa Volcano hiking adventure from the ground up.