Wind and rain are battering my lanai, rattling the sliding glass doors and my normally steady state of relative calm. A "Kona low" has settled in over pretty much the whole state of Hawaii and I'm scrolling through the photo gallery on my phone, unable to muster the gumption to do…anything. Pictures of a recent hike on the Kealia Trail are calming my nerves, though, as the Super Bowl Sunday outing on Oahu's North Shore was glorious.
We started early. That was partly because crappy weather was on the way, but mostly because there was a Big Game house party my band was booked to play after the garish, flashy media spectacle. Having made the hike into the lush, whispering hills of Mokuleia dulled the sting of a wretched Philadelphia Eagles loss.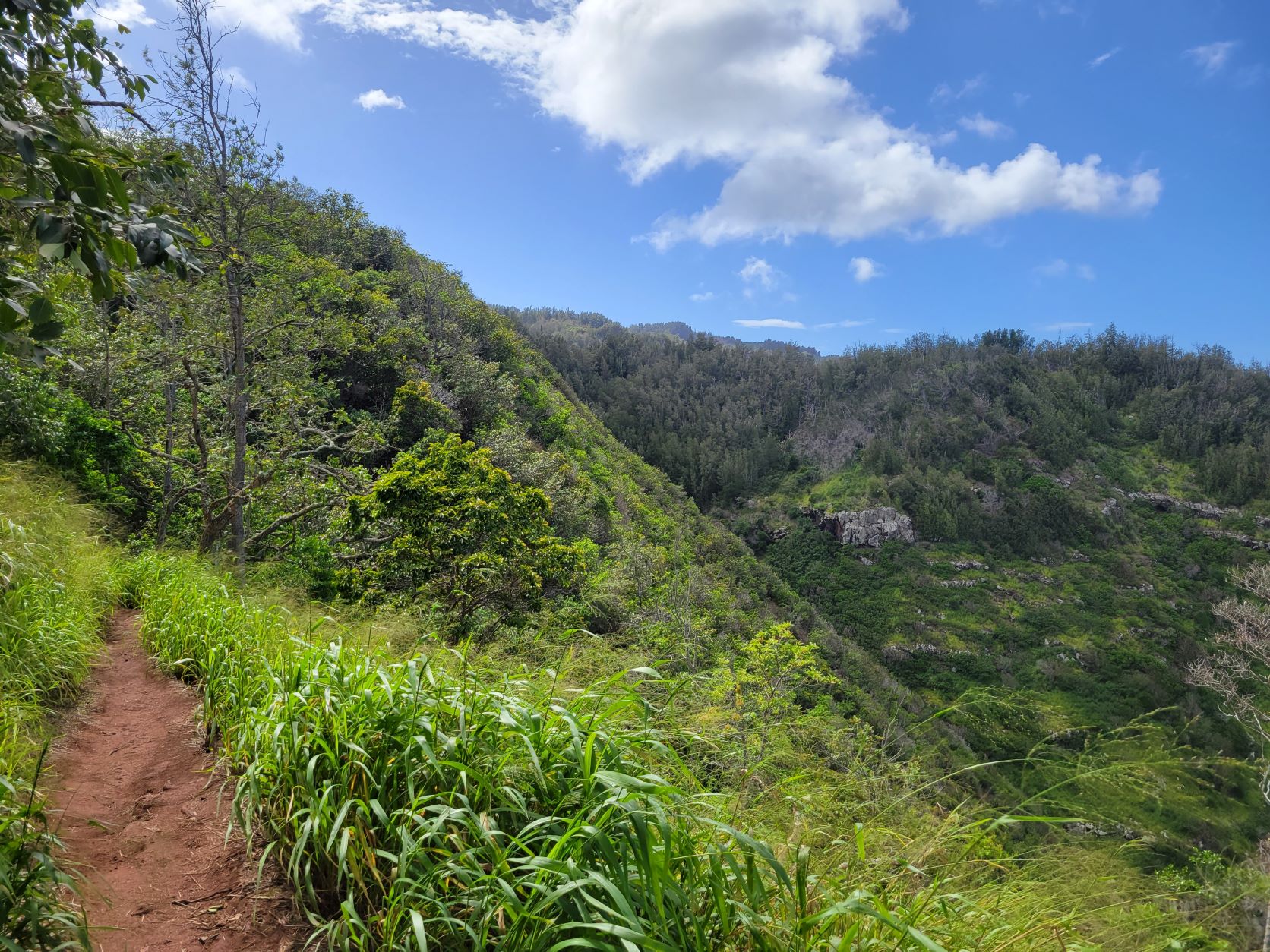 Kealia Trail – what to expect
The Kealia Trail is part of the statewide Na Ala Hele network of hiking routes looked after by the Department of Land & Natural Resources. It's well maintained, clearly marked, and 7.4 miles there-and-back. We cut it short to two miles in, not wanting to miss kickoff.
Kealia is among Oahu's most popular hikes. It's rated as "moderate" by various online groups, whatever that's worth. I stopped for a breather more than once. You can expect to encounter other outdoor enthusiasts along the trail. It is within the massive Kuaokala Forest Reserve, so "birders" and permitted pig and goat hunters sometimes stalk the woods in the area beneath the northeastern reaches of the Waianae Mountains. We happened to see an old friend who was training for a future ultra-marathon in some far-flung corner of the globe. It's a small island, as we often say here, even in that vast Oahu forest.
The area is home to Mount Ka'ala, Oahu's highest point. It's also home to legends, from the two old fishermen of Mokuleia to the epic tale of the goddess Pele and her sister Hi'iaka who is said to have seen the fires of her home at Kilauea Volcano on Hawaii Island from the mountain peak.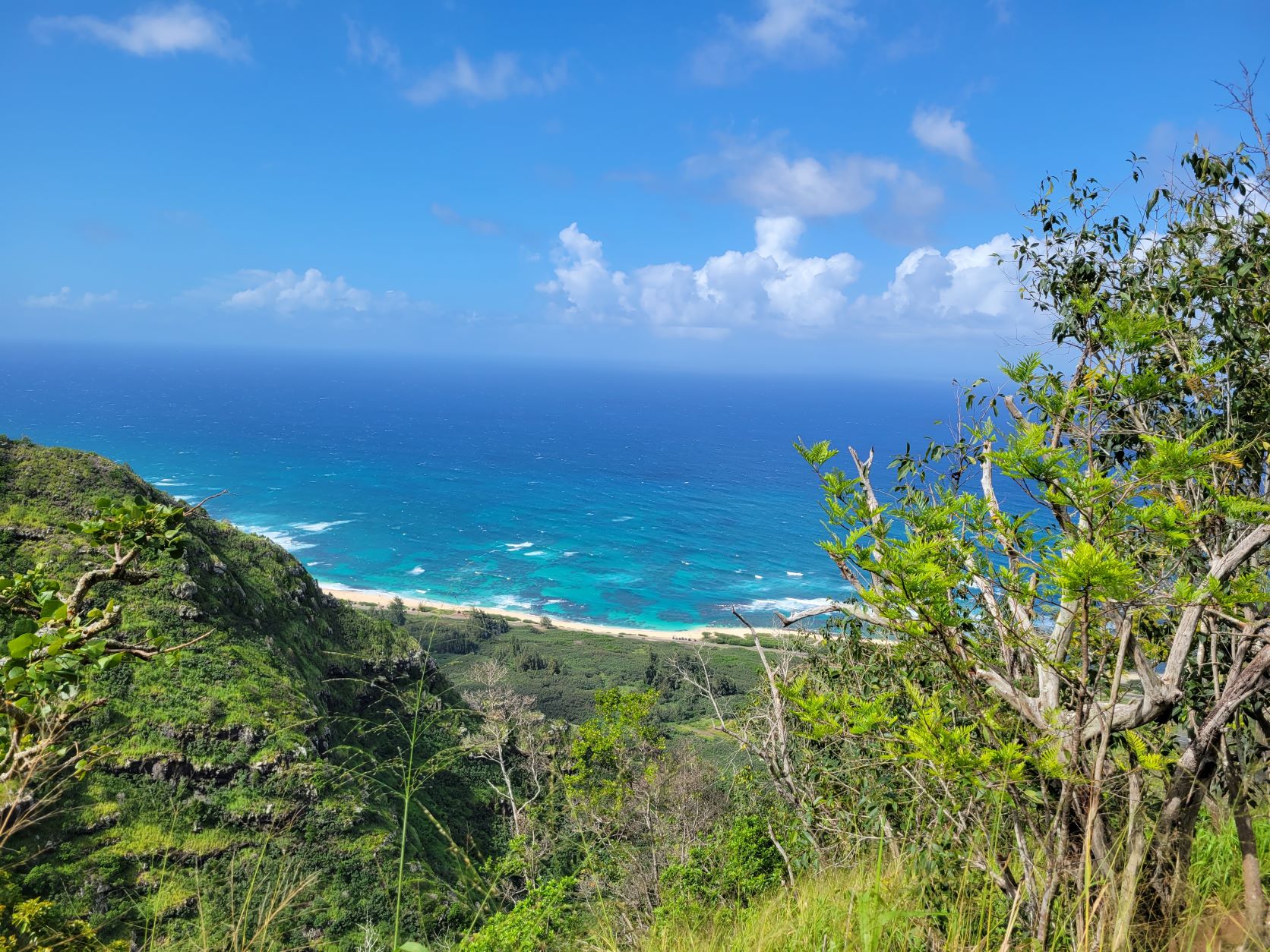 Mokuleia memories
From our turnaround point at a small shack along the trail, I could see the Dillingham Airfield far below, where people voluntarily sign up and pay for the thrill of leaping out of a perfectly working aircraft. Just nearby is the Mokuleia Polo Ground, where I spent summer weekends with my family as a kid and now remember Prince Charles once sipping champagne in riding britches and a bright red blazer. (King Charles? Whatever.) My mom's 40th birthday party down there was and remains legendary.
I could also see the surf spot where I got one of the best waves of my life and one of the worst beatings by the ocean I've ever taken, in the same session. The serene beauty of the Kealia Trail and the views it offers are humbling, like a perfect wave or a savage wipeout. I must have been thinking out loud because my wife rolled her eyes and jerked her head back down the trail. She's heard that story before.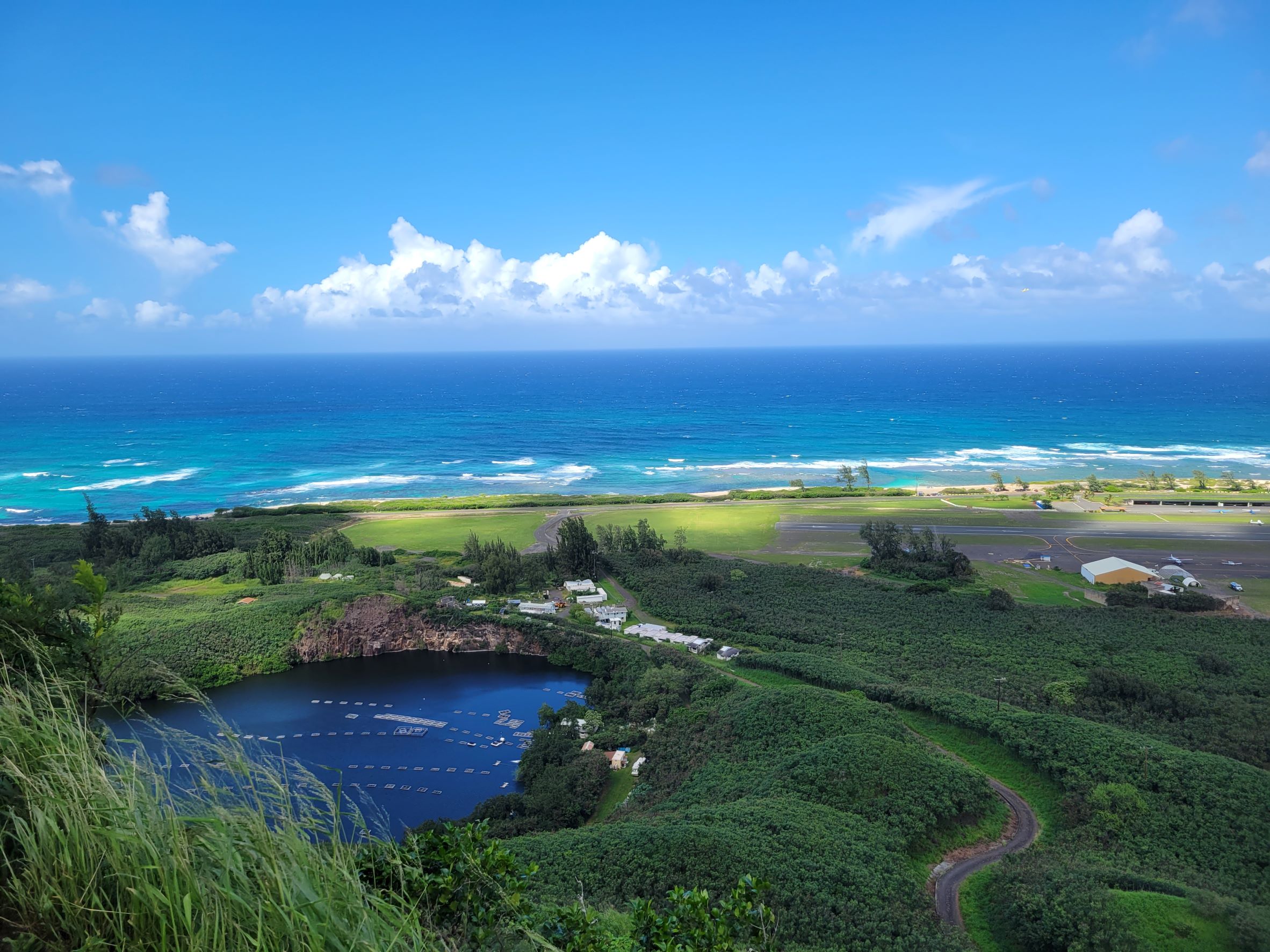 I was grateful for the calming sounds of the breeze and birdsong on the return. My drummer would be bashing my ears soon enough. I'm not a frequent hiker and the natural beauty of Oahu's hiking trails was not lost on me. Neither was my being "not a frequent hiker". The Kealia Trail was a challenge for me.
The Na Ala Hele Trail network is an outstanding resource for visiting nature lovers. With dozens of routes, many of them ancient, it offers once in a lifetime views and smells and sounds of the forest on each of Hawaii's main islands.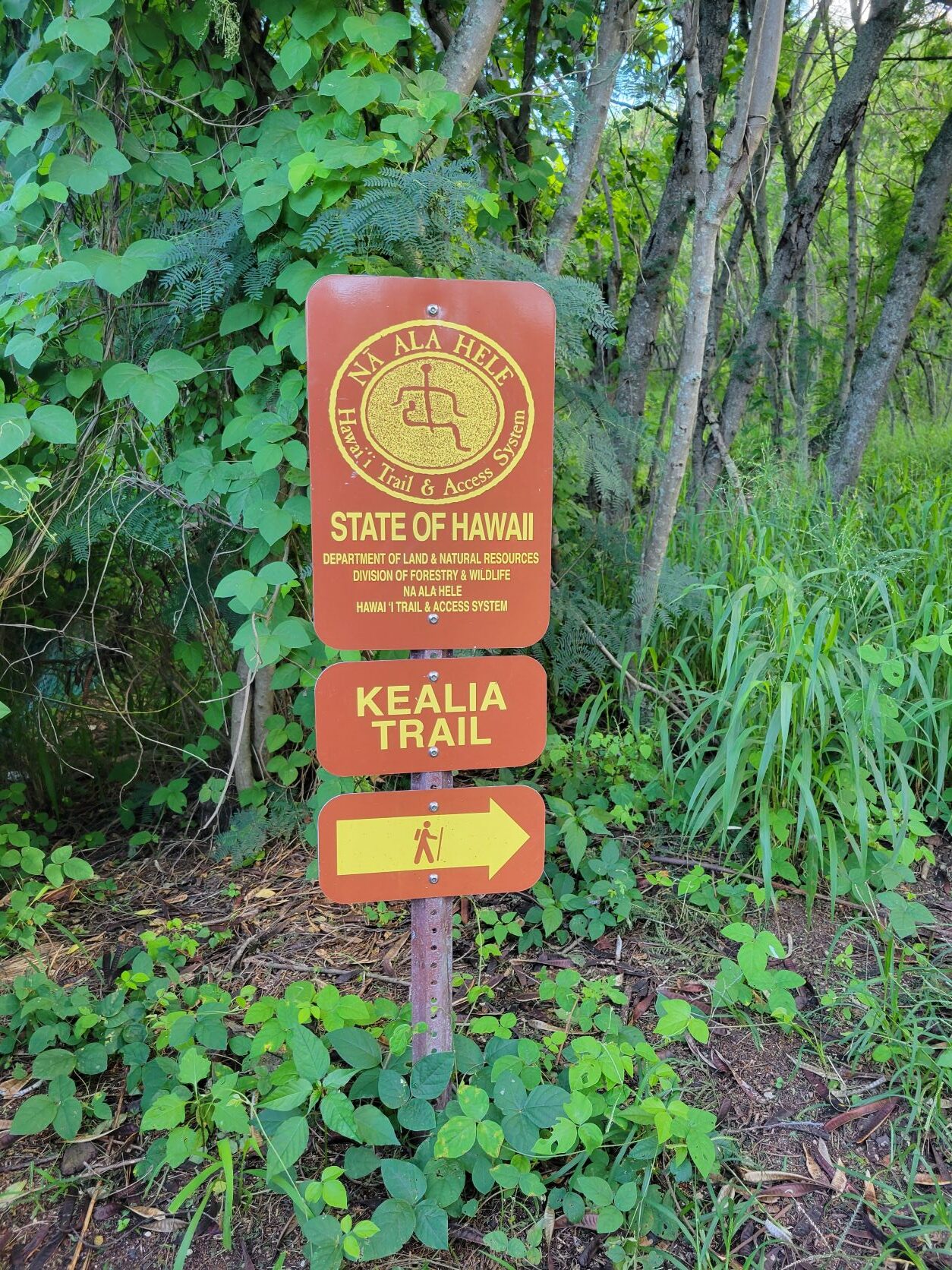 The Kealia Trail is about as far from the bustle of Honolulu and Waikiki as you can get. And it's pretty far removed from the relative rural calm of Haleiwa Town, so be sure to pack ample drinking water and snacks for the hike. Take nothing but photos and leave nothing but footprints.