The completion of improvements to the Koko Crater Stairs hiking trail made headlines in the local news media last week. It has become a popular hike for residents and visitors over the past few years. High traffic had degraded the trail, which is made of railroad ties.
The trail is much safer now thanks in large part to the efforts of the Kokonut Koalition, a nonprofit group of volunteers who undertook the massive task of rehabilitating to Koko Crater Tracks trail. Lena Ha'apala was the public face of the Kokonut Koalition's efforts giving interviews to news crews throughout the project.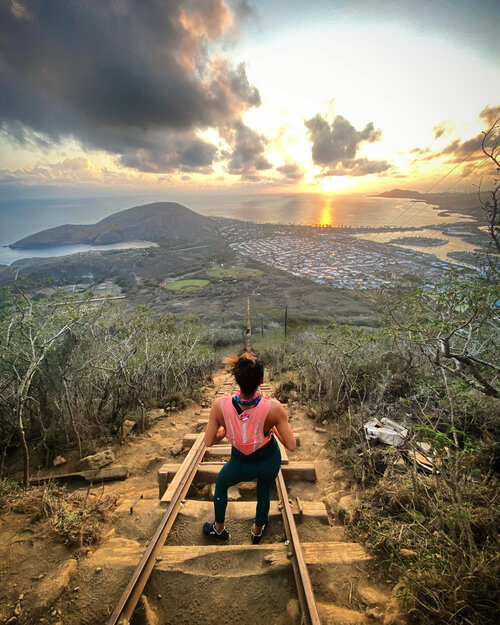 Hawaii Aloha Travel is thrilled with the completion of the project. Firstly, because we support any efforts to make Hawaii hikers safer. Secondly, because Koko Crater is practically in our back yard. In fact, the home office begins every day in the shadow of the mountain as the sun rises. It's special to us.
Lena's dedication to the project is reflected in another group she leads, Aina Lani Hikes. The company offers professionally guided hikes along some of Oahu's most memorable trails. Lena and Adrianna lead the hikes, both certified in CPR, First Aid, AED, and Wilderness and Remote First Aid.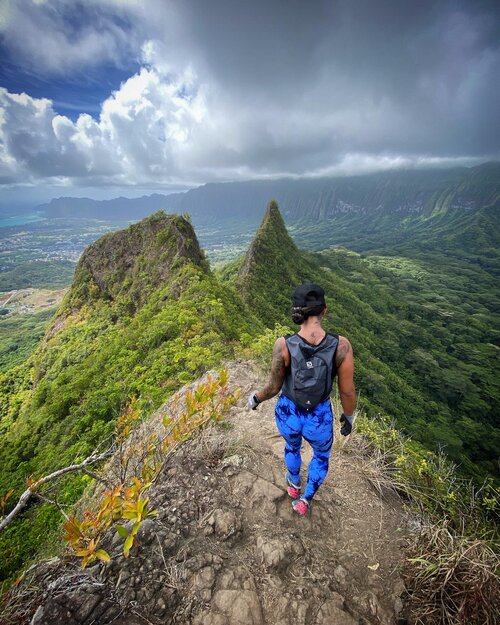 This is important. Too often, weekly it seems, hikers (usually visitors) require rescues and extractions from locations along any number of popular but sometimes dangerous Oahu hiking trails. We've written about hapless hikers putting themselves in danger here before. Taking a guided hike like the ones offered by Aina Lani Hikes is the surest way to maximize safety along challenging, unfamiliar trails. Trails are listed as Easy/Moderate/Hard.
Like the tours offered by our sister company Secret Hawaii Tours, Aina Lani Hikes are guided by professionals who live here and have dedicated their careers to preserving and promoting Hawaii's natural beauty. And it turns out that Lena is ordained. She can officiate your wedding on your hike! That's amazing!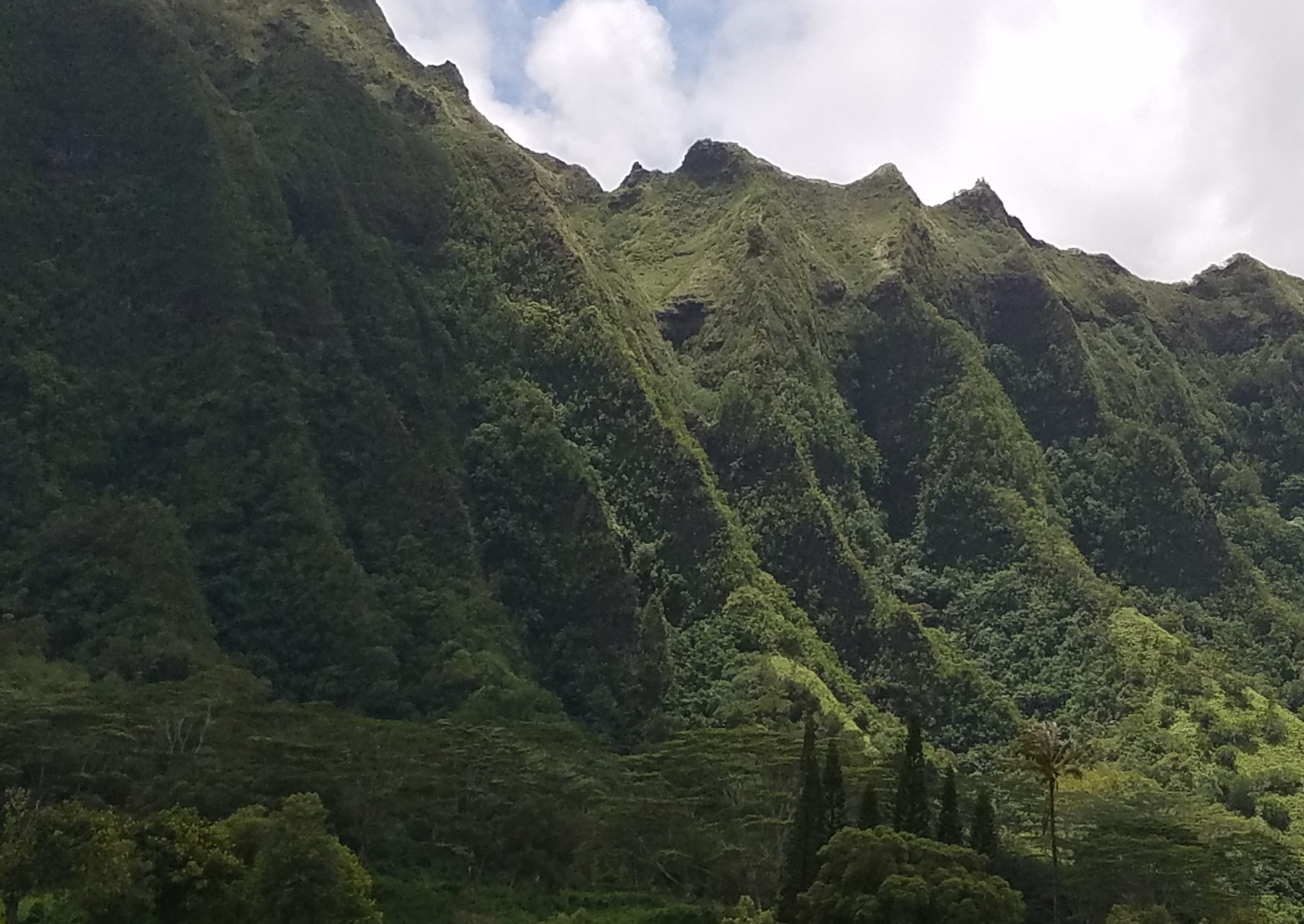 All of Aina Lani Hikes' services, suggestions, and requirements are clearly laid out on their website, along with the list of trails visited. They can provide gloves and spikes for more challenging routes. Lena and Adrianna are friendly, knowledgeable, and passionate about safely sharing the wonders of Oahu's most famous hiking trails.
Hawaii Aloha Travel enthusiastically endorses Aina Lani Hikes for visitors looking to experience Oahu's wild places safely, and with proven experts.