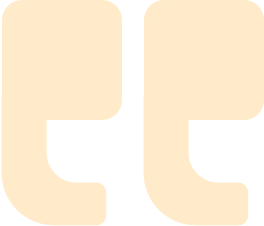 While the resort is undeniably luxurious and offers a high-end experience, it has a hefty price tag. Some guests have noted that the resort can feel somewhat crowded during peak seasons and that some rooms need updates. Overall, if you're a family looking for a luxurious and relaxing getaway in Hawaii, Montage Kapalua Bay is a solid choice. However, it may not be the best option for those on a tighter budget or those looking for a more intimate, secluded experience.
The Montage Kapalua Bay is a premier resort located on a sprawling 24-acre property at the northern end of West Maui. It offers a perfect retreat from the hustle and bustle of Kaanapali and Kapalua. Yet, it is only a short drive away from the many retail, dining, and entertainment attractions of Maui's Gold Coast. The Montage offers a diverse selection of accommodation options to suit the preferences of every guest, ranging from one-bedroom Garden View Residences to the spacious four-bedroom Premier Ocean Penthouse.
The resort is a wonderland of endless possibilities, providing guests with a vast selection of sporting, recreational, retail, and cultural activities. Additionally, the Montage Kapalua Bay boasts an impressive selection of six on-property dining options with unique atmospheres and flavors. From the Cane & Canoe, serving modern Hawaiian cuisine, to the Hana Hou Bar, with its casual and intimate setting, there is something to suit every taste for those looking for a more intimate dining experience, in-residence dining, and private chef experiences are available.
Guests can enjoy the ultimate relaxation and rejuvenation experience at the Spa Montage. The state-of-the-art wellness center offers a variety of personalized treatments that cater to individual preferences. The Hawaiian Lomi Lomi massage at the Outdoor Hale, Island Body Bliss, Island Body Rescue for highly active guests, and Shiatsu are just a few of the unique and exotic treatments available.
For adventure seekers, Montage Kapalua Bay is a paradise. With access to some of the finest golf courses in Maui and a partnership with Adventure IO, guests can easily arrange various outdoor, hiking, and ocean activities.
Whether traveling with family and friends or on a romantic getaway, the Montage Kapalua Bay promises exceptional luxury and service that will leave you feeling rejuvenated and refreshed. It has become one of Maui's premier properties for a good reason, offering the perfect blend of upscale Hawaii vacation experience and fun-filled adventure. So why wait?