We'll go out on a limb here and suggest that the kind of tree most commonly associated with Hawaii is the coconut palm. It's a ubiquitous motif in picture postcards and paintings, on mu'umu'u and aloha shirts, even in the lyrics of some of Hawaii's most beloved songs and movements in ancient hula. Fair enough. But we're talking about Honolulu's Exceptional Trees here, and the many species and specimens declared as such by the City & County of Honolulu.
In fact, these trees are protected. The official Article 13 Protective Regulations for Exceptional Trees state that, "It is unlawful for any person, corporation, public agency or other entity to remove or otherwise destroy any tree in the City and County of Honolulu which has been designated 'exceptional' without approval from the city council." Even simply trimming a so-deemed Exceptional Tree requires City approval. Violators face a hefty fine.
Where to find exceptional trees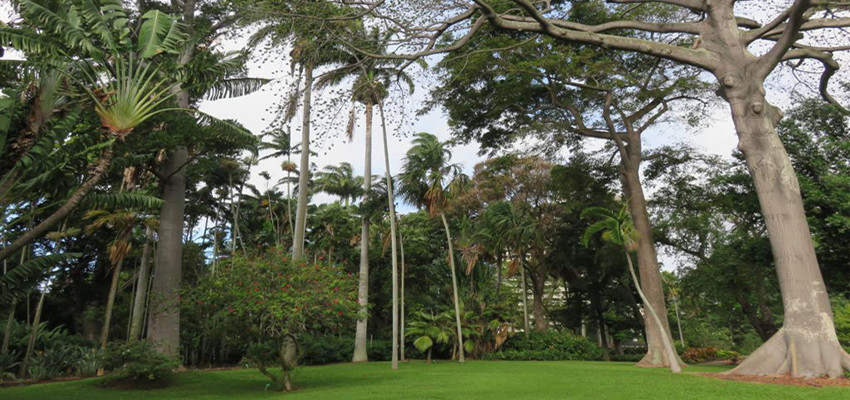 Many of these trees are easy to find on Oahu, although some are rooted on restricted-access land like Schofield Barracks and certain private properties. Honolulu's Exceptional Trees can be found all over Oahu. There are well over 1,000 of them, which means that you'll likely pass by, or even picnic under, many more than you'll notice during your Oahu vacation.
The number of specimens on the list is remarkable in itself. The variety of species on the list is equally worthy of note. For example, there's a Skunk Tree (Sterculia foetida) on the University of Hawaii Manoa campus. The Skunk Tree is native to East Africa and Northern Australia.
Many popular Oahu visitor destinations are home to some of Honolulu's Exceptional Trees. The are a group of American Mahogany trees along Kalakaua Avenue just outside the heart of Waikiki. Foster Botanical Gardens in Downtown Honolulu and the Lyon Arboretum in Manoa see many Hawaii visitors daily, and both are home to dozens of Exceptional Trees of a variety of species.
Ala Moana Beach Park, a less-crowded nearby alternative to Waikiki Beach is home to several Panama Trees (Sterculia apetala), which come from (not surprisingly), Central America and the Caribbean. There are dozens of "exceptional" Banyan Trees (Ficus benghalensis and others) all over Oahu, with many located in central Waikiki or within a short walking distance.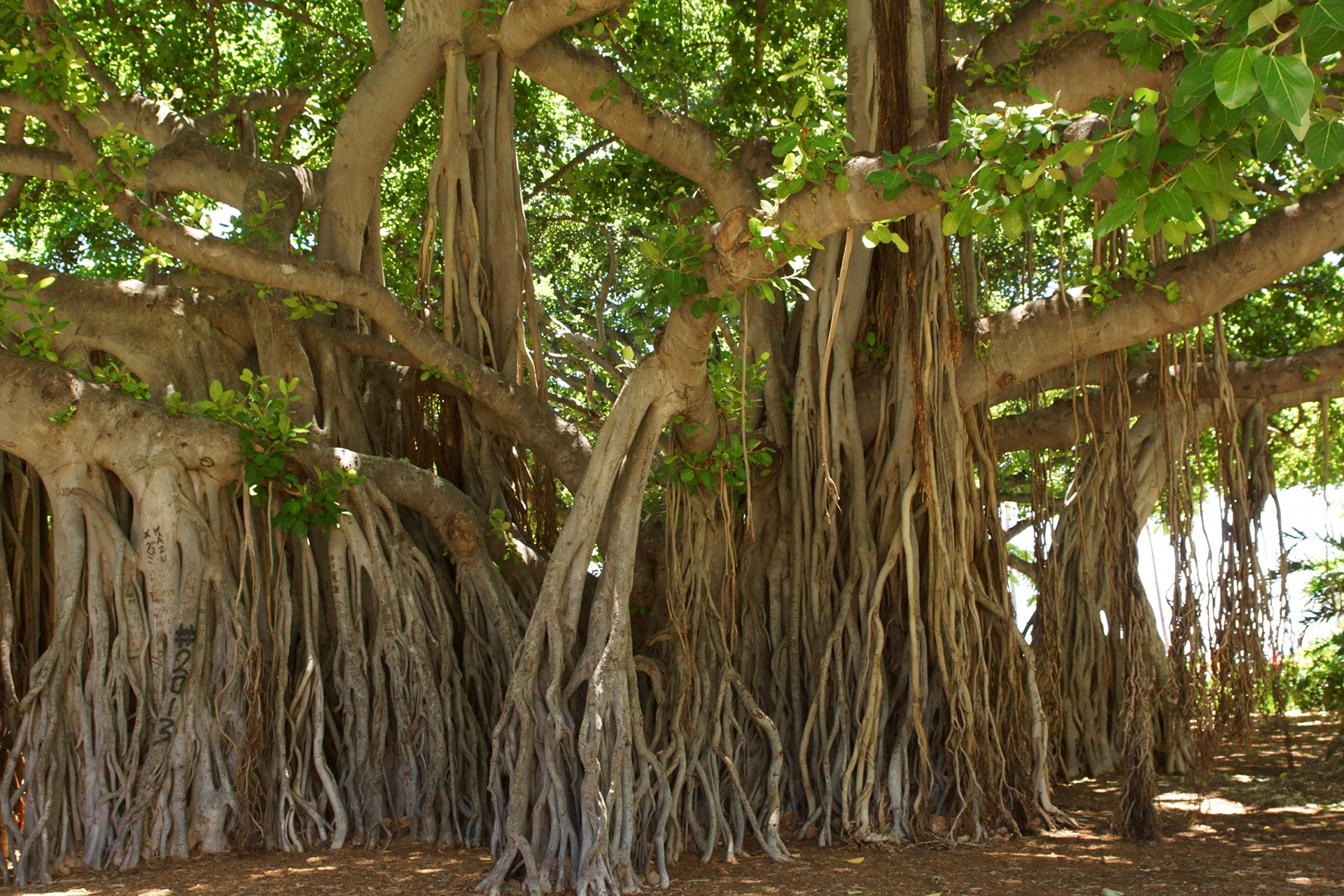 The stand of Ironwood Trees (Casuarina equisetifolia) along the southern end of Kalakaua Avenue in Waikiki is designated as exceptional. Thousands of Oahu visitors walk among them and seek shade beneath them every day without ever knowing their special designation as Honolulu's Exceptional Trees.
It's certainly enough to simply sit in the sand and swim in the sea to enjoy a Hawaii vacation. We here at the HAT Blog would never presume to advise against it. But for Hawaii visitors willing to look a little closer at the potential for discovery that abounds in the Aloha State, the opportunities are seemingly endless. Exceptional Honolulu's Trees
Including "tree hugging" during your visit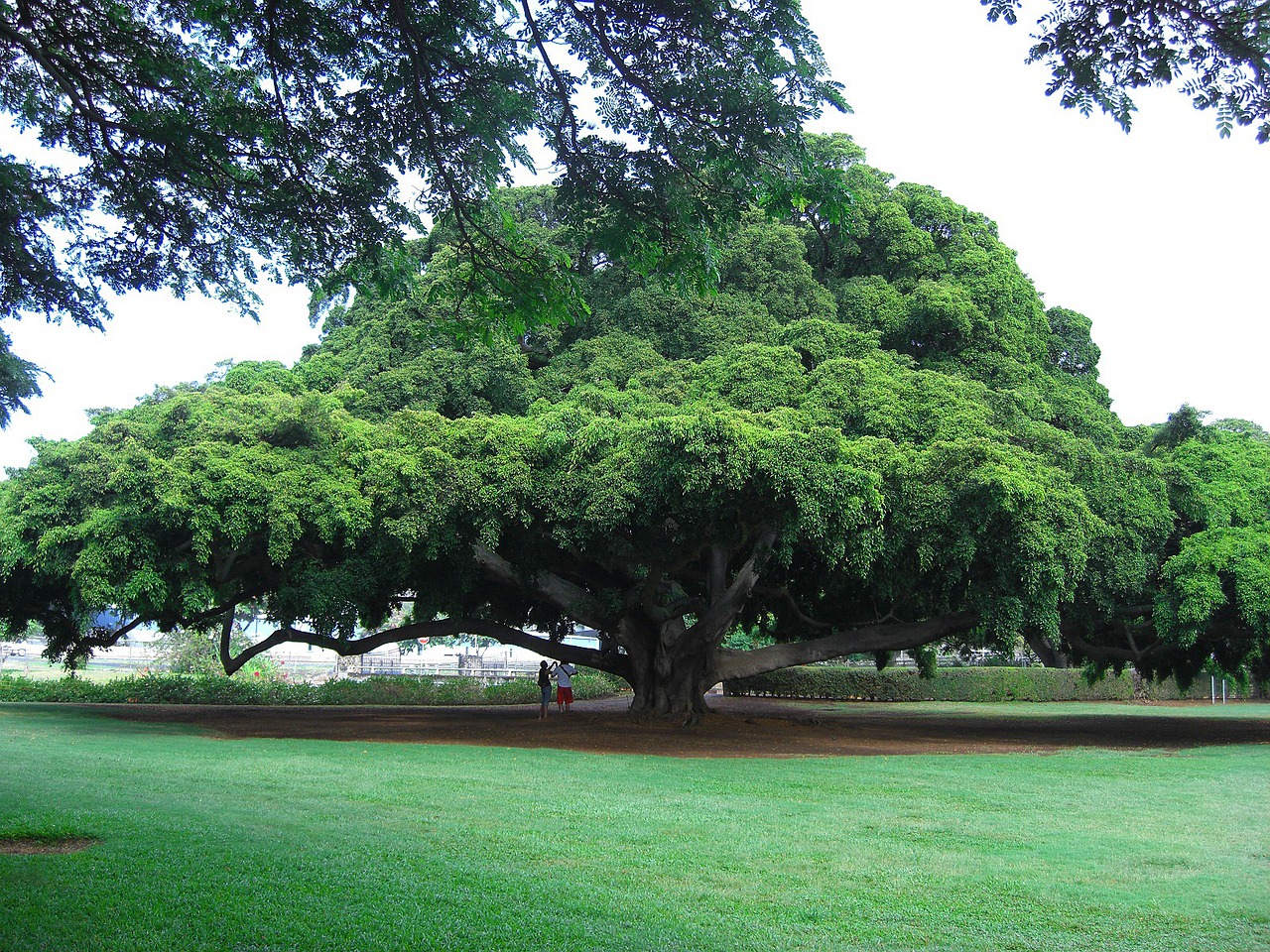 Honolulu's Exceptional Trees are an attraction often overlooked by visitors and residents alike. But with a quick look at the City & County of Honolulu website, it's easy enough to add another layer of texture and nuance to a Hawaii vacation by finding Exceptional Trees along routes you've already planned to take. Headed to Kualoa State Park, for example? There are a few there, too.
In fact, we're confident in saying that practically any Oahu vacation will likely put you in the shadow of one of Honolulu's Exceptional Trees. We here at Hawaii Aloha Travel are happy to help you find them.