We're right in the heart of Hawaii Holiday Season , and the snow-covered small-town Christmas commercial trope is airing pretty much every second of every broadcast hour on at least one of countless networks during this time of year. It's got us thinking about Hawaii small town Holidays.
On television, happy families smile and laugh, bundled up in their "mufflers" and "jumpers" in a spot for the latest hybrid SUV. CGI snowmen and anthropomorphic reindeer sell socks and candies and coffee. Excepting the Rockefeller Center Christmas tree sentimentality and the Times Square NYE Ball Drop hype, the shimmering, softly lit and snow-covered small-town image is the essence of Holiday Season advertising. There's nothing like that in Hawaii, but it's obviously familiar to us.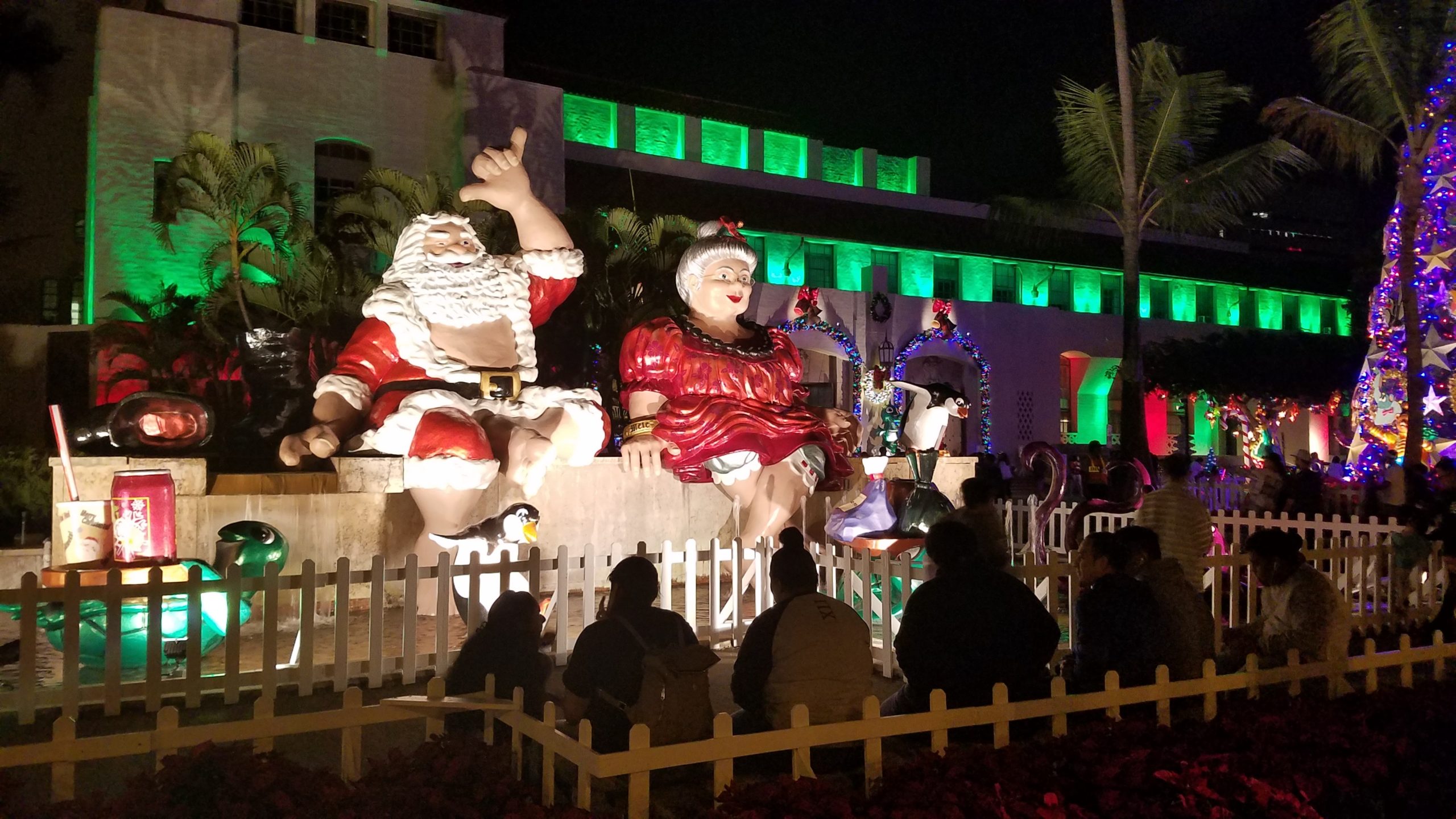 It seems all of those Holiday Season commercials could be filmed on the same Hollywood soundstage or CGI special effects shop, an army of union elves and extras and engineers at the crafts table milling behind the scenes before the next shot.
In Hawaii, we have our own small-town Holiday vibes. But there are no sleighs required or snow falling on the way to Tutu's house. Just pull up the driveway and bring an extra bag of ice from the gas station. We may travel "over the river and through the woods", but it's probably while wearing rubber slippers and sunscreen. Maybe a rain jacket. Probably not.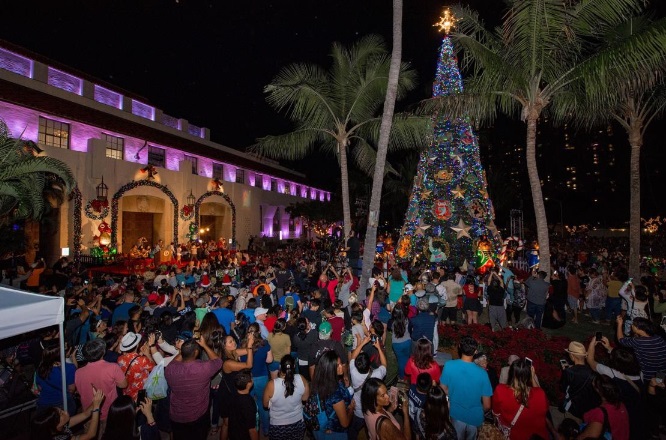 Except for annual neighbor lighting displays, Hawaii's small towns will never transform into winter wonderlands. The only white Christmases in Hawaii happen at the peaks of Hawaii's ancient volcanoes, where researchers and technicians might share a toddy while monitoring gravitational waves around Jupiter or a comet darting across the black of space light years away.
We'd be willing to bet that small-town folks everywhere in the US have all seen the "surfing Santa" trope and can tell you what "Mele Kalikimaka" means. We share the small-town Holiday Spirit here in Hawaii, and in that spirit, we'll share a few of our favorite Hawaii small towns.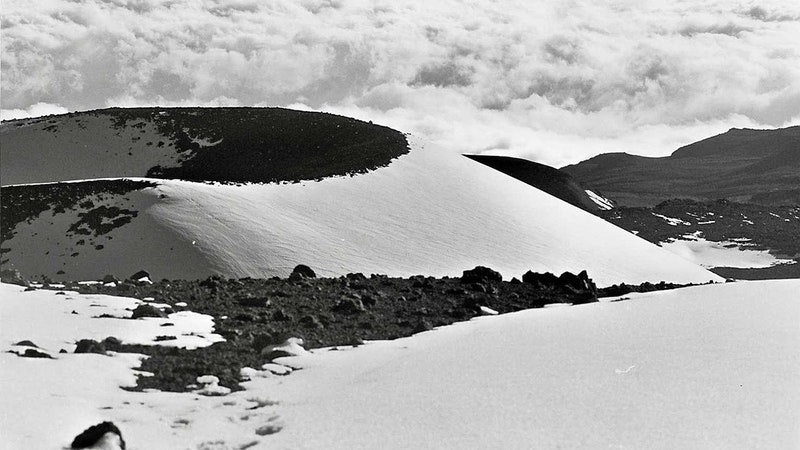 Haleiwa on Oahu's North Shore is an old sugar town. The main drag of Kamehameha Highway that runs through Haleiwa is lined with small business eateries and galleries, surf gear emporiums and coffee shops. It is also the epicenter of the Vans Triple Crown of Surfing, when Haleiwa resembles more of a far-flung bazaar than a small town.
Poipu on Kauai is also another old sugar town. Nearby Koloa was where the industry began in Hawaii. The population at Poipu is often mostly visitors, but it remains a small town even as slick resorts gleam along its beaches.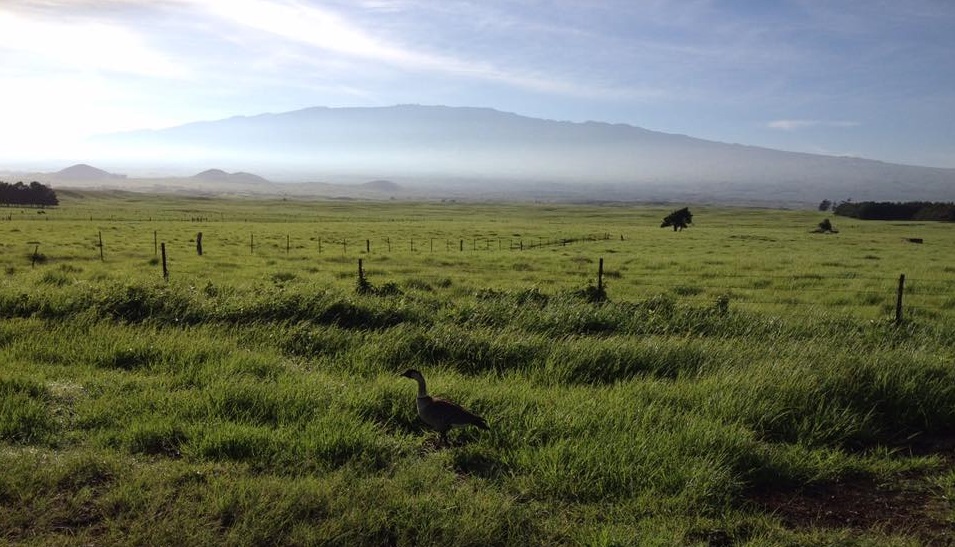 On the Big Island, Waimea's past is rooted in cattle ranching after the sandalwood trade cleared the land generations ago in 19th century. Ranching remains the economic driver in Waimea, with big game hunting becoming more popular in recent years.
Paia on Maui is known for many things. It's an old sugar town. It is an enclave of artists, craftspeople, surf-crazed youngsters, and daring up-and-coming chefs. It's remote and far from the resort centers of Kaanapali and Wailea, removed from the business centers of Kahului and Kihei. It's quiet, and we like it there.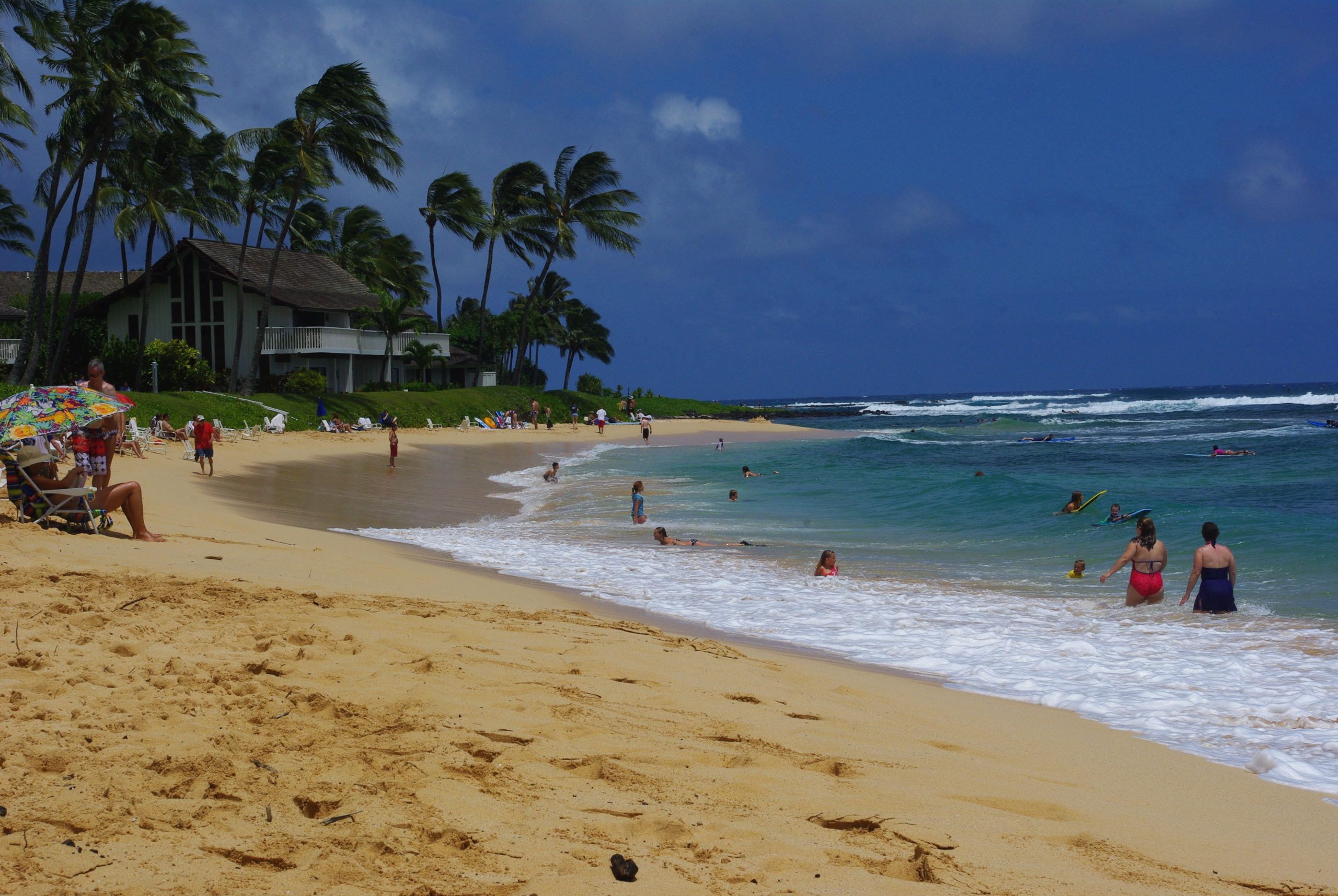 We may not have snow-driven country lanes or chimneys smoking into frigid nights, but we do have the Holiday Spirit. Our shopping malls and retail districts spare no expense on evoking it with sparling cold-weather tropes. But our small towns are where Hawaii's Holiday Spirit really lives.