The HAT Blog returned recently to the Hard Rock Café Waikiki after a long three years. We are happy to report that it remains one of Waikiki's "must-do" establishments. The food is great, the prices are reasonable even for Waikiki, and the location is central to pretty much everything there is to do during a stay in Waikiki. Of course, the rock and roll memorabilia on exhibit at the Hard Rock Café Waikiki is astounding. Elvis. The Beatles. Wow.
The Hard Rock's history in Hawaii goes much farther back than its current location on Kalakaua Avenue, Waikiki's "main drag". The first Hawaii franchise was opened way back in 1987, a mile or so north on the same street. The property there was once the home of the famous and now long-gone Coco's Restaurant. It is now the home of the Honolulu Coffee Experience.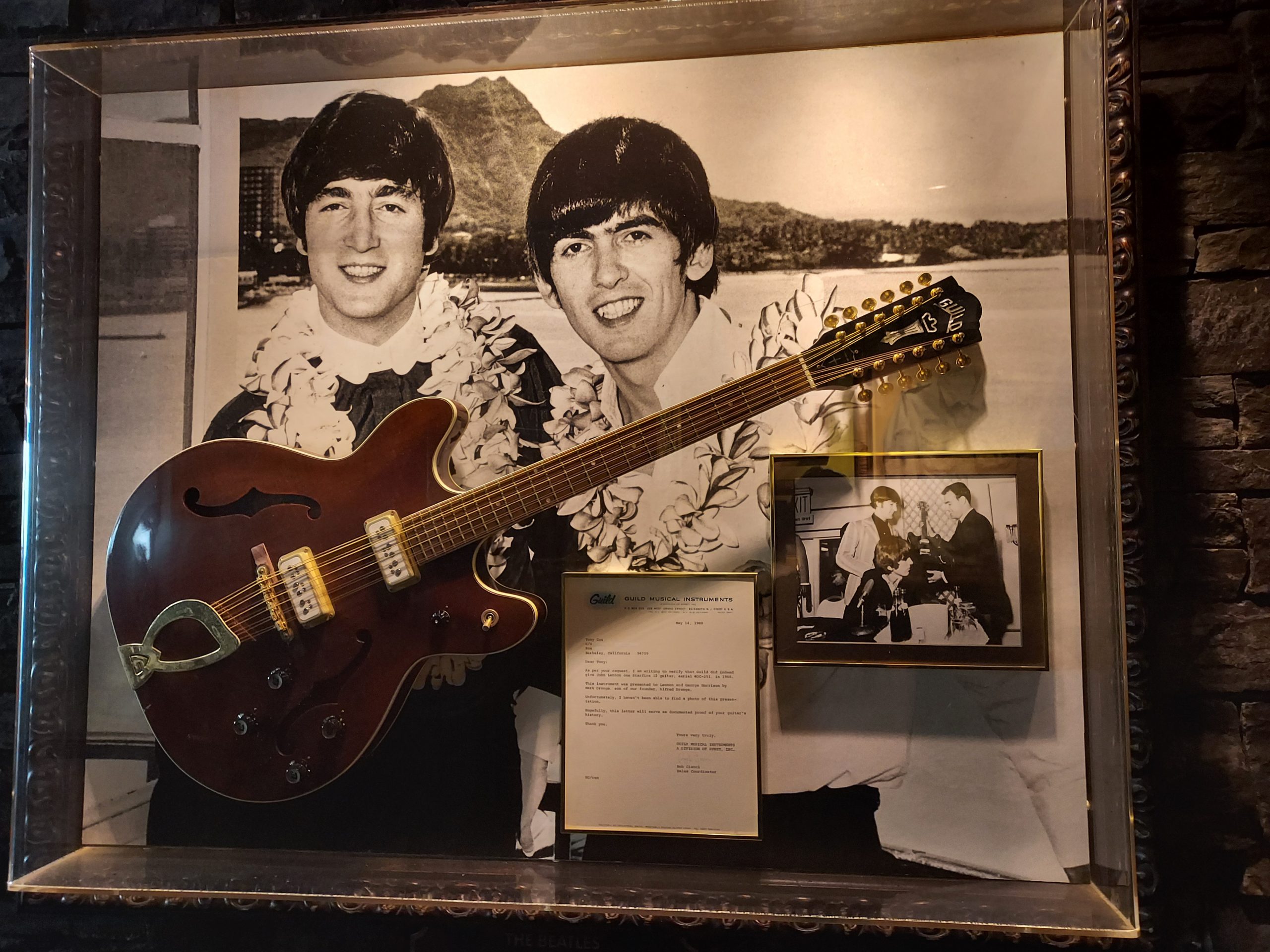 The old Hard Rock location featured live music, either outdoors or on makeshift interior stages. The current Waikiki location, opened in 2010, has a dedicated stage with concert-quality sound and lighting operated by some of the best technicians in Hawaii. The stage has been mostly quiet for two years because of the pandemic and its attendant requirements and restrictions. With those obstacles now removed, the Hard Rock is once again poised to become one of Honolulu's premiere live music venues. The Hard Rock has operated, responsibly, as permitted throughout the pandemic and has made it through to the other side.
Before this most recent visit, I'd forgotten what an ideal place the Hard Rock Café Waikiki is for the simple pleasure of people watching. It's an indoor, open-air space that allows for lots of movement and views of the rock and roll treasures on display. The lanai looks out onto the busiest visitor boulevard in Hawaii.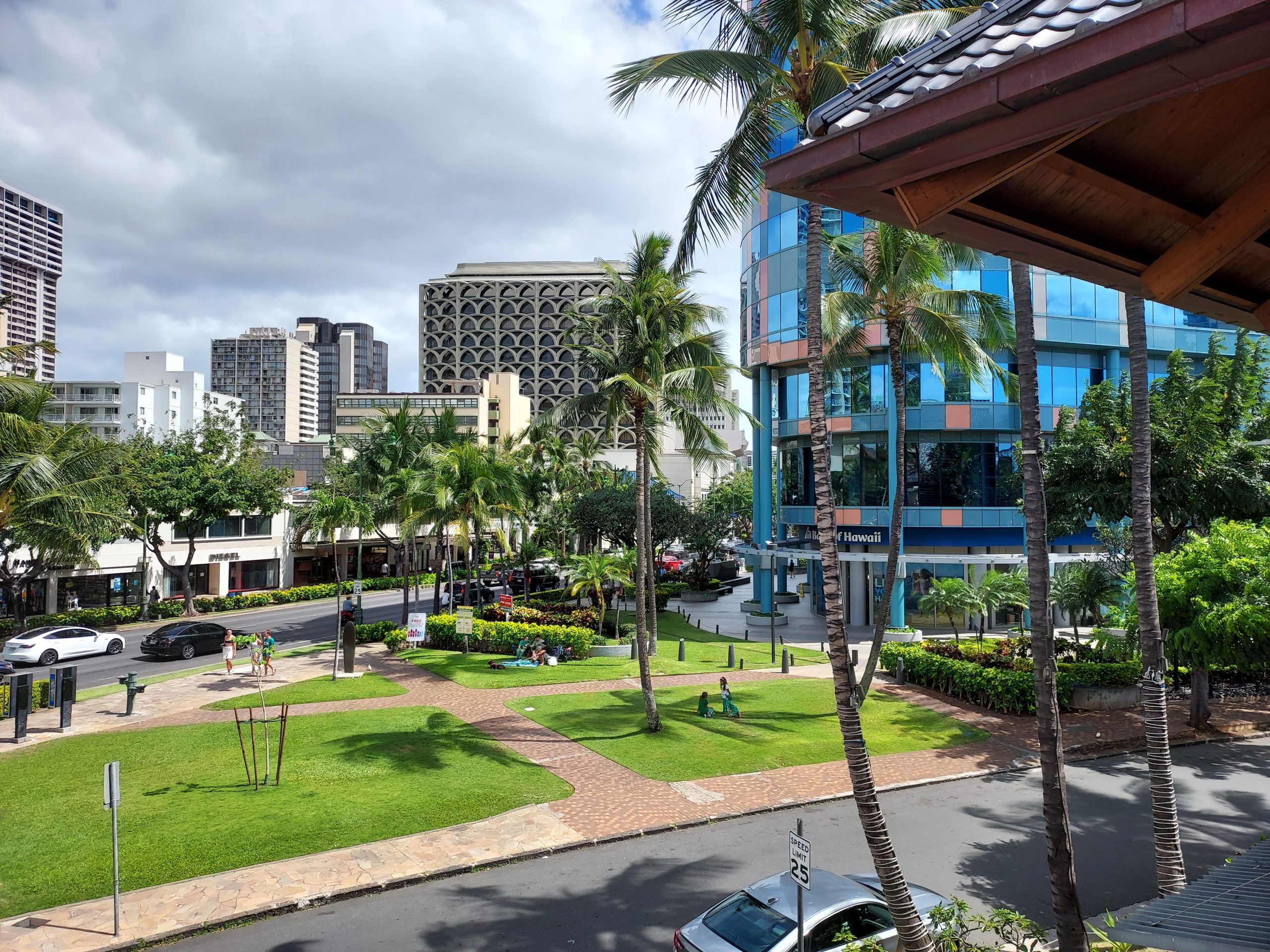 Most people are harmlessly weird. It's fun to see toddlers toddle along with harried and heavily laden parents and to witness teenagers walk into streetlamps while TikTok-ing in broad daylight. I saw a smiling and green-clad old man in the middle of the street get honked at by a tour bus moving at the speed of slow ooze. It was glorious. At any rate, the Hard Rock still rocks.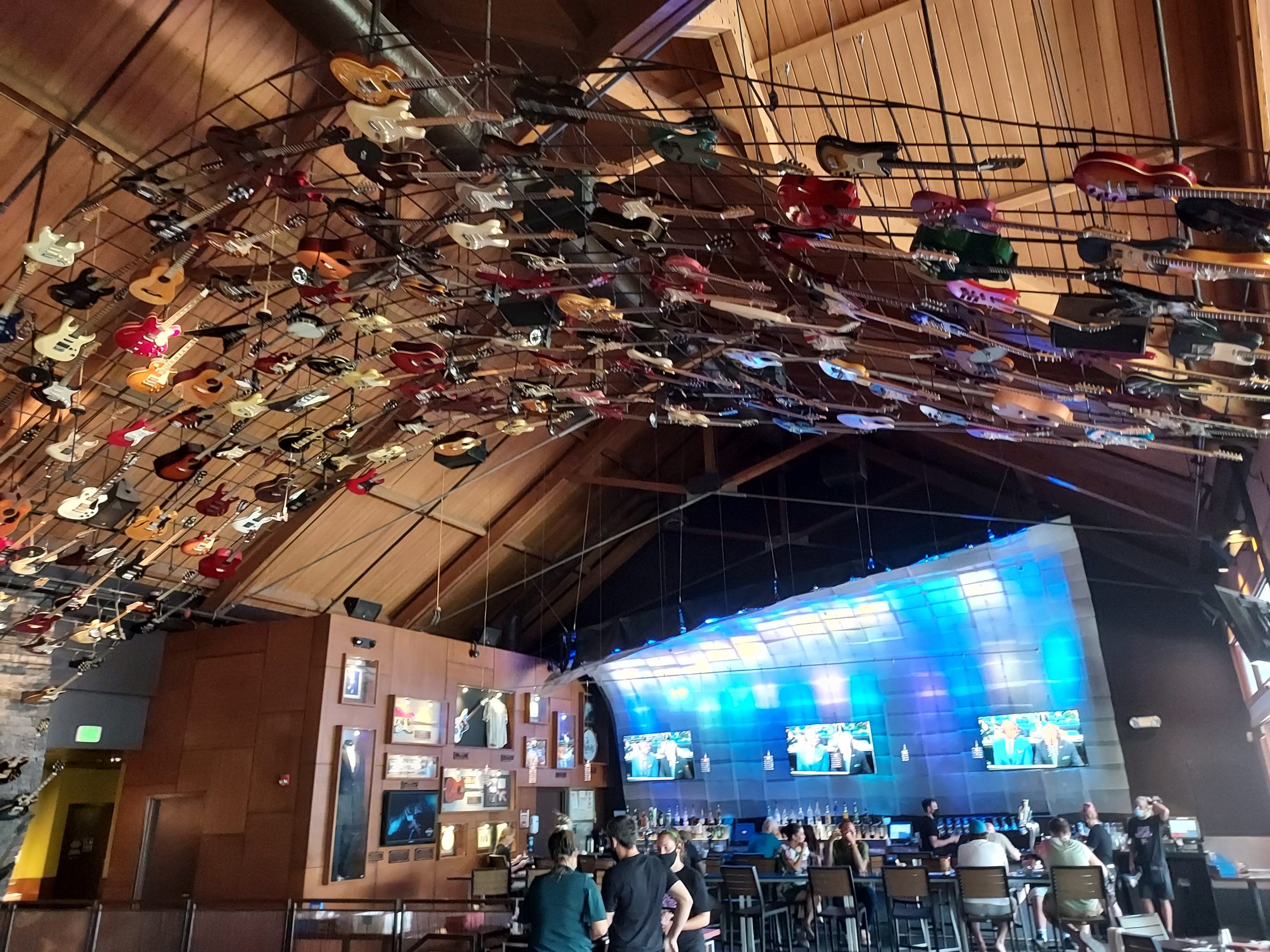 And now, full disclosure: the visit to the Hard Rock Café Waikiki was not a coincidence. I was there to perform with my band for Saint Patrick's Day, March 17, 2022 after the parade. It had been a regular yearly gig until a couple of days before Hawaii essentially closed for visitor and resident hospitality, dining, and entertainment business in March 2020 when Covid broke everything.
It was wonderful to return. The smell and sizzle of hot plates was sublime. The sound was perfect. Several dozen visiting teen choir members giggled and guffawed in the "Rock Shop" and in the restaurant, carefully choosing souvenirs and selfies for family members and friends back home in Nevada or wherever. (Green Valley? Grass Valley? Rock and roll never forgets.) They wore bright blue t-shirts accessorized with shining yellow flower lei. Some approached the band to share their musical aspirations between sets, eager and prepared to engage in shop talk with working musicians.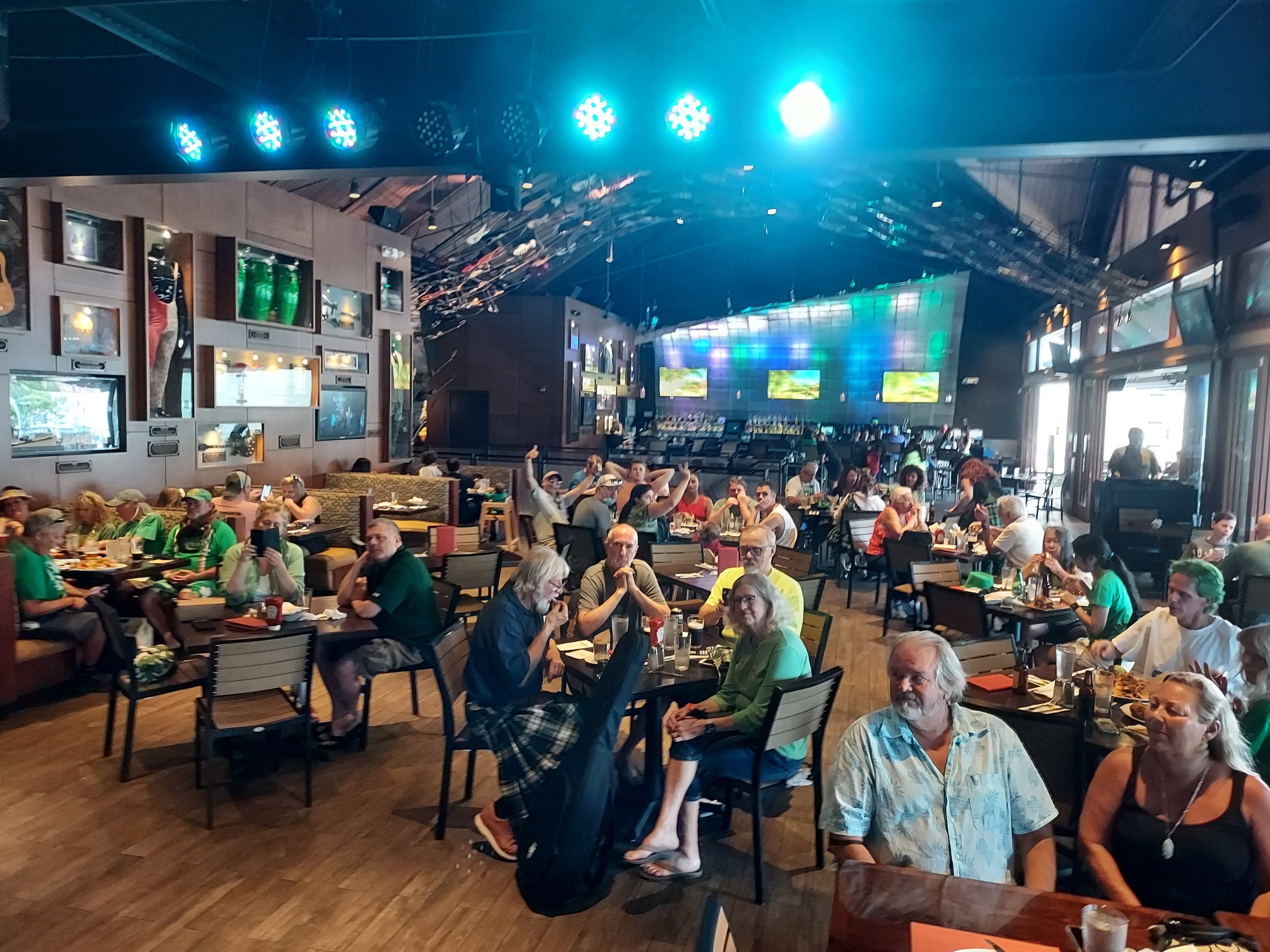 It's been a long time since I've had a live music gig, since Hawaii's bands have had a place to play. I verged on tears of gratitude. Hawaii's lifting of most travel and gathering restrictions was still two days away, but I was in the light at the end of the tunnel. So was everyone else in the room, and everyone on Kalakaua Avenue below.
Oh, yeah. The resident and ample Saint Patrick's Day Parade crowd was on hand and happy, too. Perfect.
You have to know what to look for in a Hawaii vacation. We're on the ground here at Hawaii Aloha Travel, and we're here to help you find it.