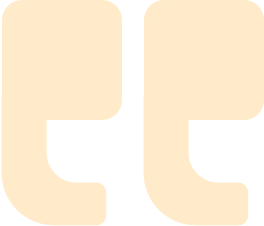 "This condo is actually one of the few condos available on the Waikiki beach. The condos are individually owned and offer a wide range of interiors ranging from basic beach style furnishings to luxurious Hawaiian furniture. Note that Trump Tower construction is still underway along with a few other projects so during the day there can be some additional traffic. Once all construction is completed, it will be an ideal spot."
Situated on the sands of Waikiki Beach in one of the most desirable regions of Waikiki, the Castle Waikiki Shore offers the only beachside condo rentals in Waikiki. Guests staying at the resort will feel right at home with the wide variety of in-room amenities each of the 168 units has to offer.
Condos Beachfront in Waikiki
Each spacious studio, one-bedroom, or two-bedroom accommodation is outfitted with air conditioning, a kitchenette or fully equipped kitchen, free WiFi internet access, spacious lanais, and in-room laundry facilities. On-site amenities include a gift shop, travel desk, nail salon, apparel shop, and snack shop. Parking is available for a daily rate, and secured entry gates and elevators ensure the safety and privacy of all resort guests. All units within Castle Waikiki Shore is meticulously designed to serve as a personal sanctuary. Modern amenities meet island-inspired decor, offering both comfort and a deep sense of place. Expansive windows and private lanais ensure that guests are never more than a glance away from breathtaking ocean vistas or the dynamic Waikiki skyline.
Fun in the Sun!
With the beach literally at the resort's doorstep, guests can take advantage of numerous beachside sports, including surfing, stand-up paddleboarding, and snorkeling. A sunset cruise departs just minutes down the beach at a nearby hotel, and Fort DeRussy Park, a public park right next door, is the perfect destination for a casual outdoor barbeque on the beach. Yet, despite its central location, Castle Waikiki Shore offers an oasis of calm. The sounds of the ocean and the gentle rustling of palm trees offer a tranquil soundtrack to the resort's laid-back ambiance.
Near Waikiki Attractions & Dining
Those looking for a delicious dinner or a fun night out on the town can walk across the street to Waikiki Beach Walk, a trendy corridor of bars, shops, and restaurants connecting Castle Waikiki Shore and other nearby hotels to Kalakaua Avenue. Luxury Row, the International Marketplace, and the Royal Hawaiian Shopping Center are all within a five minute walk of the resort, and several family friendly destinations, including the Honolulu Zoo, Waikiki Aquarium, and Kapiolani Park, are within walking distance as well. Pearl Harbor, Bishop Museum, and historic downtown Honolulu are just a short drive from Waikiki and are easily accessible via car or public transit.