For our 13th wedding anniversary, my wife and I decided to forgo our tradition of dining out at a fine dining steakhouse and opt for something different. We were after something more casual, and with a more eclectic selection of appetizers and entrees than the often-predictable menus offered at traditional steakhouses. Moku Kitchen at SALT in Kakaako did not disappoint. As always when writing about dining establishments, I offer here not a restaurant review but a recommendation.
SALT itself is a collection of restaurants, cafés, galleries, and a mish-mash of retail stores. It is at the center of the "live, work, play" ethos that developers are using to attract young professionals, artists, and families to Kakaako. Moku Kitchen is a big draw for a fairly broad demographic, as we saw retirees, tourists, families, and many of the coveted "young professionals" seated among well-spaced tables and scattered along the long bar top.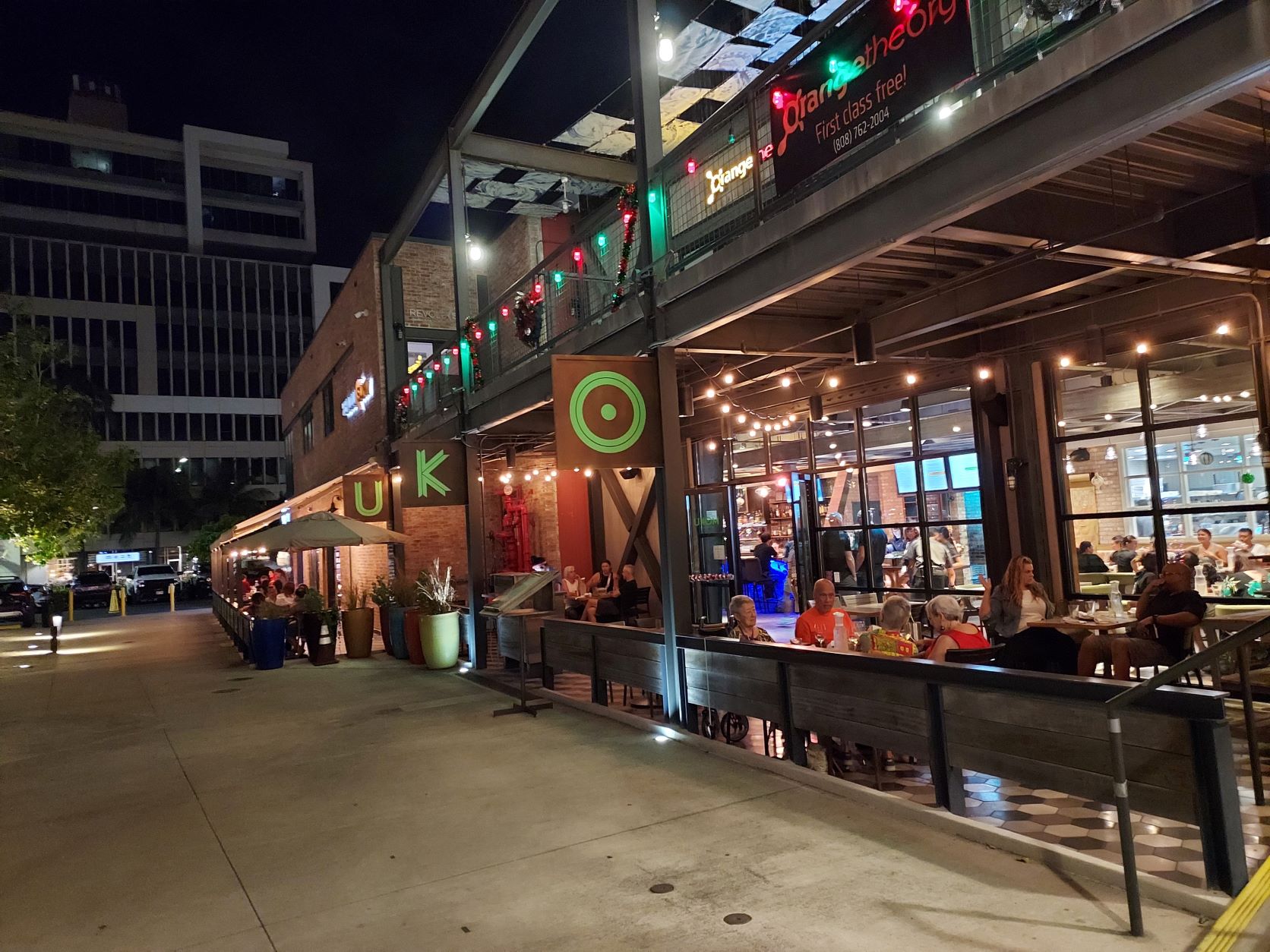 A new dining experience at Moku Kitchen
I'll admit that I was mildly confused by the setup at first: order your appetizer from a screen above a counter before you're seated with a numbered flag for your table. I feared a cafeteria-style vibe. That fear was misplaced, however. Our server quickly arrived for our drink orders. She returned shortly with our libations, me: prosecco, wife: Hana Koa Breaktime Blonde. She took our main order, which he had decided would be a charcuterie board of fresh local bites and meats from the nearby Butcher & Bird butcher shop.
Our appetizers were delicious. I had Pork Potstickers. Mine is a fairly timid palette when it comes to overly-spicy foods, and they were a perfect mix of sweet and savory, with a decent but not overpowering "zip". My wife went with the Hapa Poke, a mix of ahi and ono (or wahoo). She inhaled it before our server returned for our main order.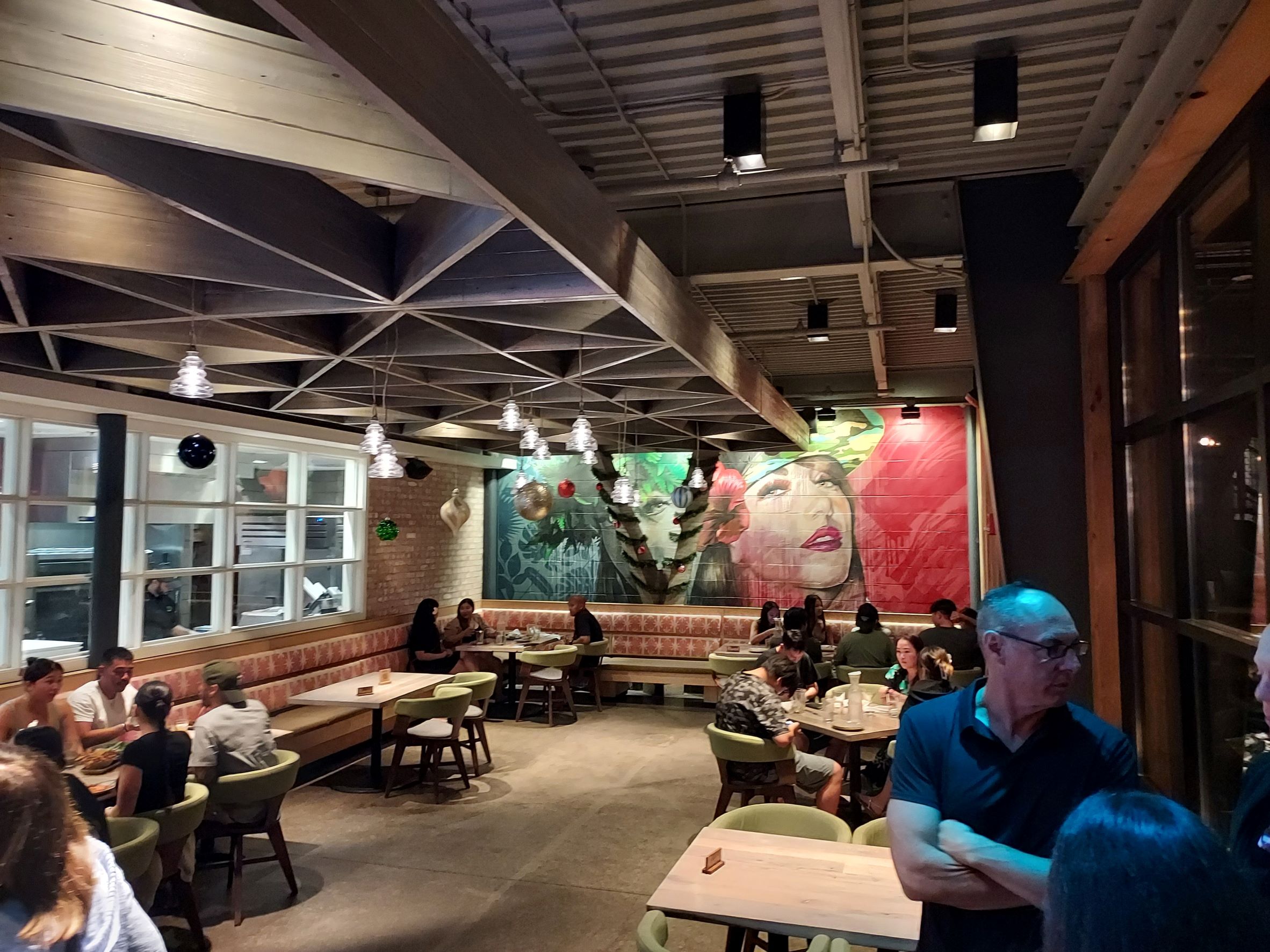 And the food…
The charcuterie board was excellent. Kalua pork terrine, soppressata, Big Island goat cheeses, and local pickled hearts of palm. Washed down with prosecco (pretentious, I know, but a conceit I picked up on a trip to France a couple of years back), it was my ideal meal: small bites of delicious morsels without the pressure of a massive plate of food that would be impossible for me to finish. Avoiding food waste has become a bit of a mission for me since that trip to France.
We dined al fresco at Moku Kitchen, although there is ample indoor dining space, for the people-watching it afforded us. One holdout from the pandemic is the comfortable spacing of tables at most restaurants we've been tom since things reopened. It's nice not to feel like your crammed in for maximum profit, or to unwillingly eavesdrop of an obnoxious diner one table over.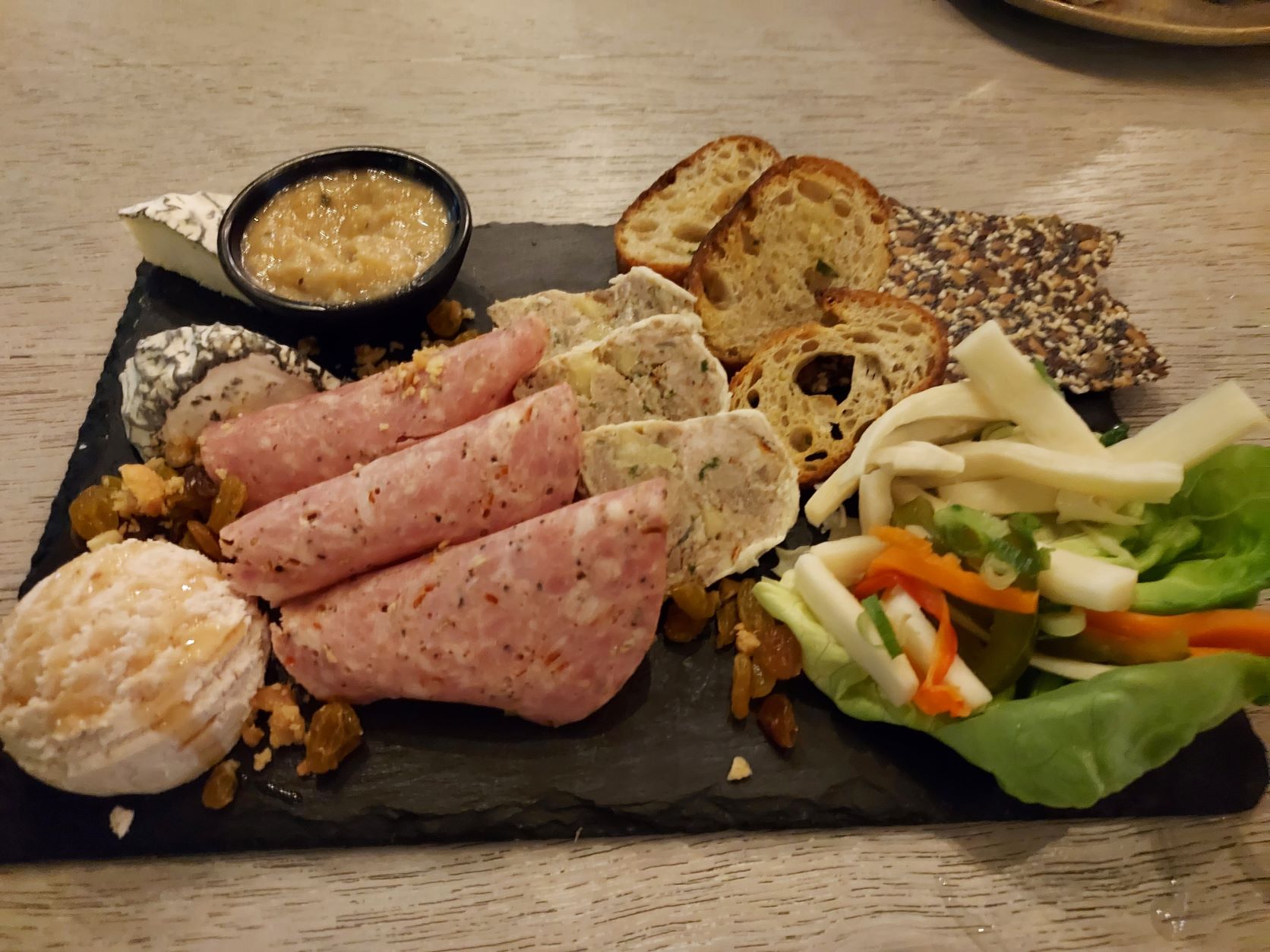 It was a clear, cool night in Kakaako. SALT has established itself as the hub of the neighborhood. Many dozens of people milled around the entrances and outdoor seating of the establishments there, walking dogs and pushing strollers along as we dined at Moku Kitchen. It offered a hint of the potential Kakaako developers see in the area.
Moku Kitchen is part of the Monkeypod Kitchen brand, which is owned by Merriman's. Clearly the minds behind it know a winning formula. With live music several nights a week, a prime location, reasonable prices, and terrific food, and silent retro surf videos on monitors over the bar, the streak is alive.