The wind and rain continue to howl and lash here in Honolulu, and throughout most of Hawaii, with no sign of letting up any time soon. It's fine, though, except perhaps for my wife's new clutch of doomed houseplants and the Aloha State residents who've been inundated by turbid floodwaters or had their property whipped to bits by merciless gales. It's time for Honolulu pub crawls.
Or, at least, it's time to think about a night of reverie bolstered against the chill and damp with winter weather flannel and warm conviviality. Three Honolulu neighborhoods offer walking-distance options for a night of bar-hopping or even an afternoon of brunch-bombing if you're so inclined. We're not counting Waikiki because, erm, it's Waikiki. We're talking about neighborhoods.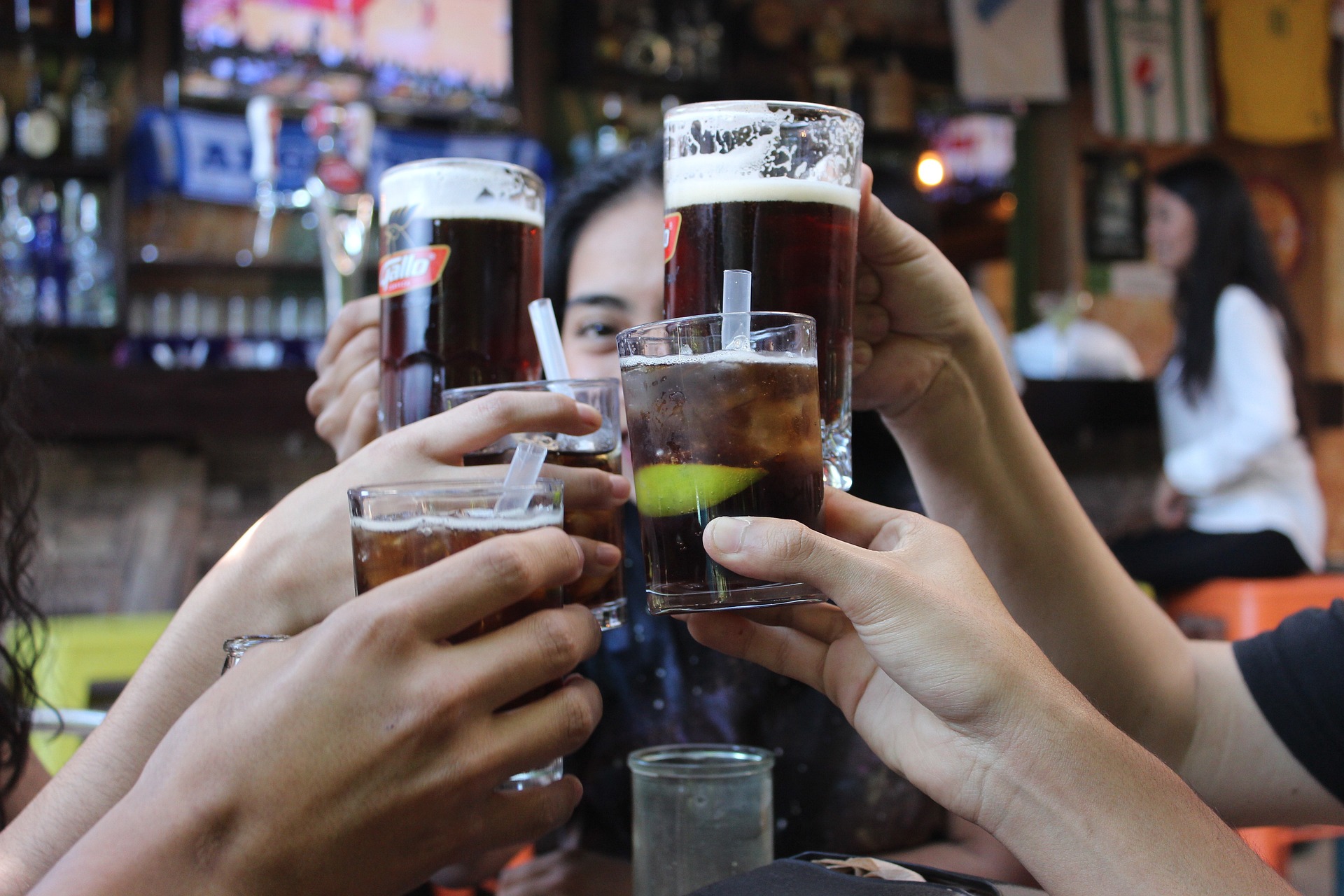 Honolulu pub crawls in Kakaako
You don't have to be part of a bachelorette party or a franchises-obsessed throng of likeminded and elaborately costumed crazies to make a pub crawl in Honolulu. In fact, my wife and her cadre of "distinguished professional" friends do it regularly in slippers and athleisure wear. They most often choose Kakaako for their sampling of bites and beverages from locally owned breweries and kitchens. (I'm always invited, but I usually opt for a stool at my local while they carry on being smarter, wittier and generally more agreeable than me somewhere else.)
We've written about Kakaako dining/drinking establishments here at the HAT Blog before. Because there are many. Moku Kitchen, Honolulu Beerworks, and Waikiki Brewing are all worth a stop. But there are places like Hana Koa Brewing, Aloha Beer Company, Village Bottle Shop, and Bevy in that 'hood, all nearby. You can hook up with the good people at Paradise Pedals to ride a 15-passenger bike from one spot to the next. I've always had a sneaking suspicion that Kakaako's modern Master Plan was designed in large part to be a pub crawl.
Kaimuki and Waialae Avenue
Kaimuki is about five minutes by car from Waikiki. It's ideal for a pub crawl because they're all on the same street, Waialae Avenue, and there's a decent watering hole within sight of the next for a mile. The Surfing Pig has a splendid happy hour menu that includes a "Friends Night Out" option for groups and a "Date Night" menu for couples. It's ideal for sharing plates over drinks and stories.
There's also Brew'd, Brick Fire Tavern, and Champ's Sport's Bar and Grill along a few-blocks stretch of Waialae Avenue. They all have menus that go beyond "pub fare" and have each earned various awards and accolades for the creations of their celebrated chefs. And there's plenty of free parking in Kaimuki. (Should you have a designated driver, of course.)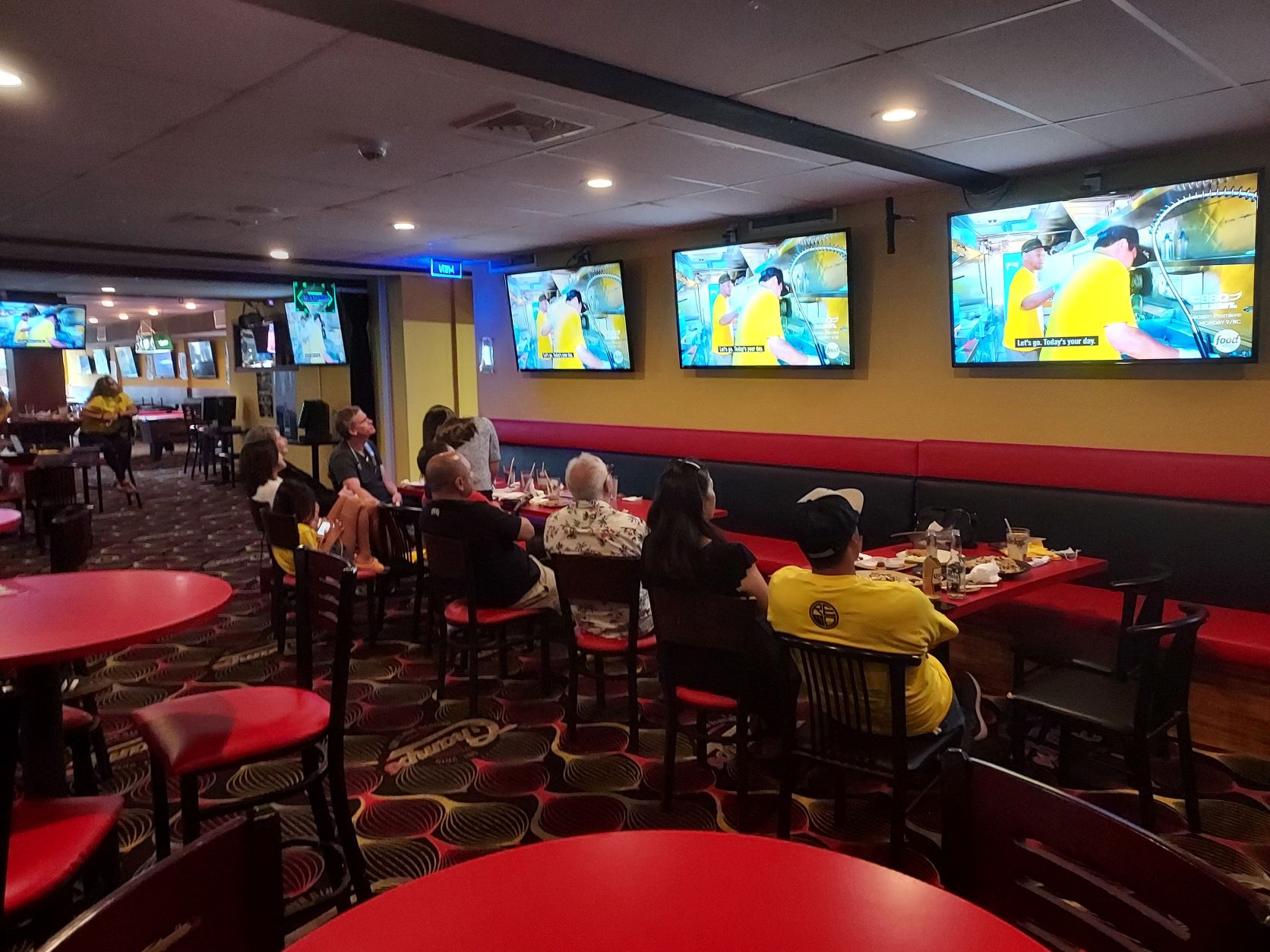 Chinatown's many pub crawl options
It would be dishonest of me to leave Chinatown out. I'm partial to it because I live blocks away and it's been the hub of my personal and professional lives (often one and the same) for more than 20 years. From the fine-but-casual dining at Livestock Tavern and Fete to the timeless dives of Hank's and Smith's Union, there are many options for a quick drink or a carefully considered confab over a clever confit in the historic Chinatown Arts District.
There's Black Shamrock Tavern, Pizza Mamo, J. Dolan's, and Proof Social Club for artisanal pizza pies on offer in Chinatown. Lucky Belly and Tchin Tchin! Bar face each other across Hotel Street, with high-minded dishes in establishments that are otherwise quite, as the "youngs" might say, chill.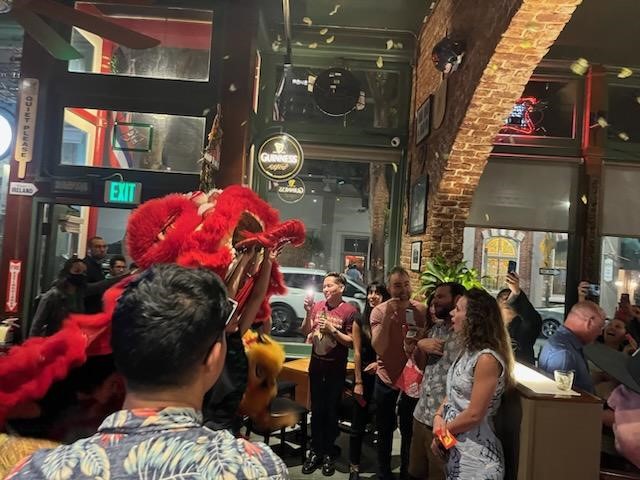 There are many more places to stop on a Chinatown pub crawl, some of them featured nationally and internationally in various broadcast, cable, and streamed foodie programming. Leather Apron, Smith & King's, Ferguson's…it's a lot. Oh, and The Pig & the Lady on King Street is award-winning for both its food and its drink.
Our best advice for a Honolulu pub crawl? Pick one of these neighborhoods. And walk around and find out.