We don't often write about restaurants here but very often we're asked where to get locally sourced meat. This is mostly because we tend to eat farm-fresh at home, making most of our food purchases from local farmers, ranchers, and butchers whom my wife has come to know over years of shopping at a weekly local farmers market. There are always leftovers in the fridge. To celebrate her birthday, we went out recently for supper to here at the Livestock Tavern, and we're glad we did.
As has been noted here before, I am not a "food critic". Mine is not what you might call a "sophisticated palate". This is not a "restaurant review", although it can be accurately described as a recommendation. Spoiler alert: I have nothing critical to offer about our experience.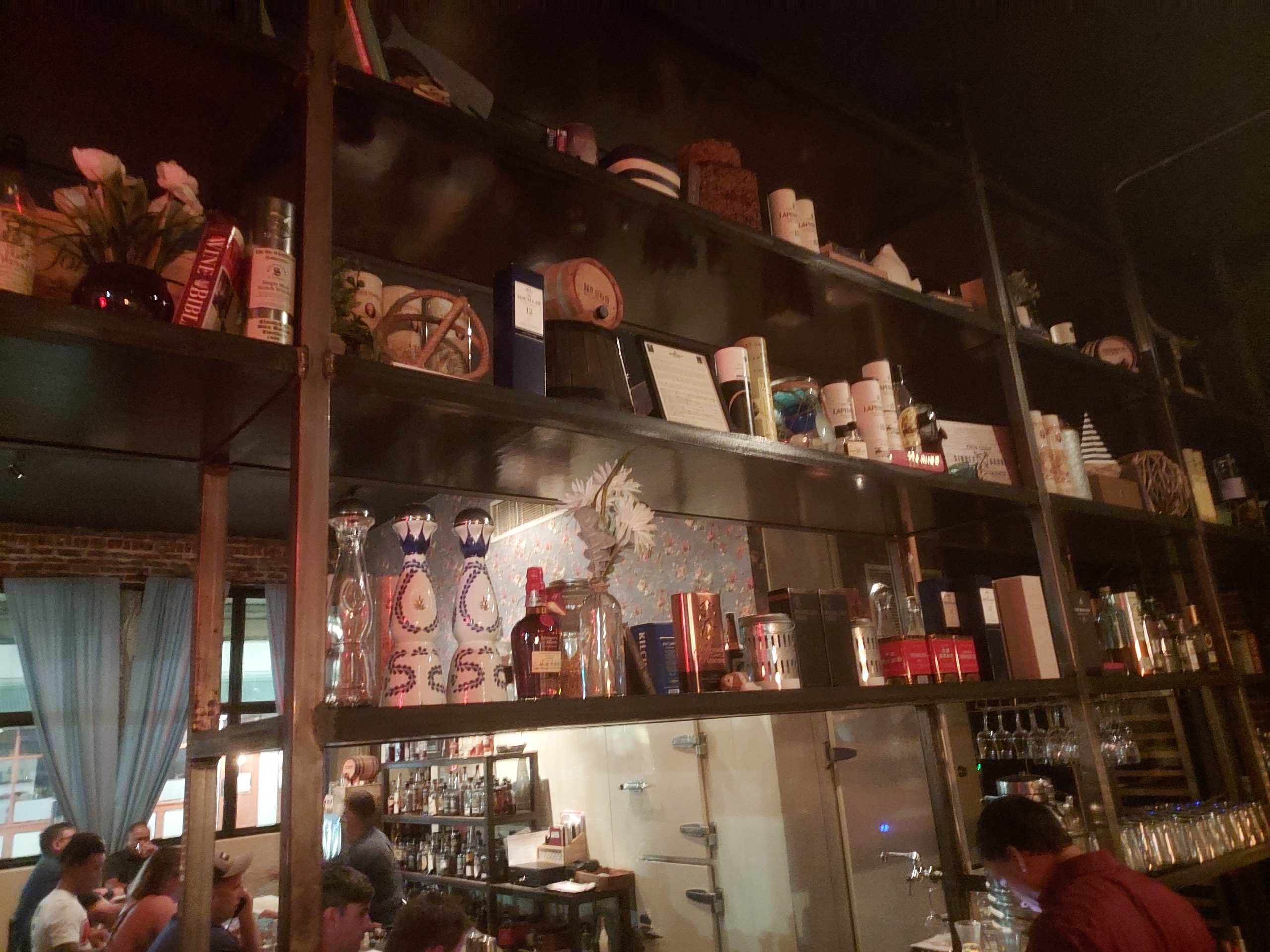 Livestock Tavern sits in the center of the Chinatown Arts District, next door to a popular tattoo studio on Smith Street and around the corner from a handful of other trendy restaurants, pizza joints, and bistro/wine-bar/tapas houses.
I'd been there previously, in the Before Times before the Current Circumstances. It was more crowded and louder than, before capacity restrictions forced Hawaii restaurants to reimagine their seating plans. This time it was quiet. The tables were full; there were just fewer of them than there were, say, three years ago. (Our reservation was fairly early, and the restaurant filled while we were there.)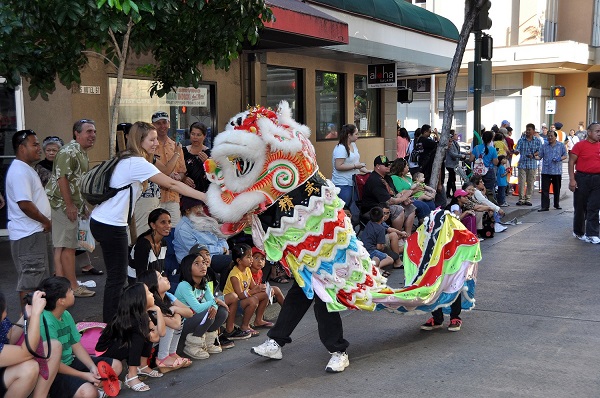 The high ceilings and red-brick walls are common to most eateries and watering holes in this part of Chinatown, a design motif that is more function than form. Ceiling fans whir silently above at Livestock Tavern, softly moving air and adding to a feeling of space. It was comfortable and quiet. And the aromas emanating from the open kitchen were…sophisticated? Anyway, it smells like "fine dining" in there.
I might be admitting a certain lack of sophistication by saying this, but I was surprised and delighted to notice after about a half-hour of pleasant conversation that there are no televisions over the bar at Livestock Tavern. "Yes," said Honorable Wife Person. "This is a restaurant." I forgave her sarcasm. It was, after all, her birthday.
I'd describe the menu at Livestock Tavern as "rustic." That's because I'm a writer, not a dining aficionado, and that's what I'd consider dishes named "Hen of the Wood Mushrooms", "Bourbon and Bone Marrow," and "Wild Game Corn Dogs." And those are just starters. I might even call it "medieval".
Entrees include "Wild Boar Orchiette" and "Beef Cheek Spaghetti". There are several enticing seafood and fowl offerings as well. I went with the "Bacon Wrapped Pork Tenderloin" and can say without reservation that it was the best pork tenderloin I've ever had (Sorry, Mom. Love you!).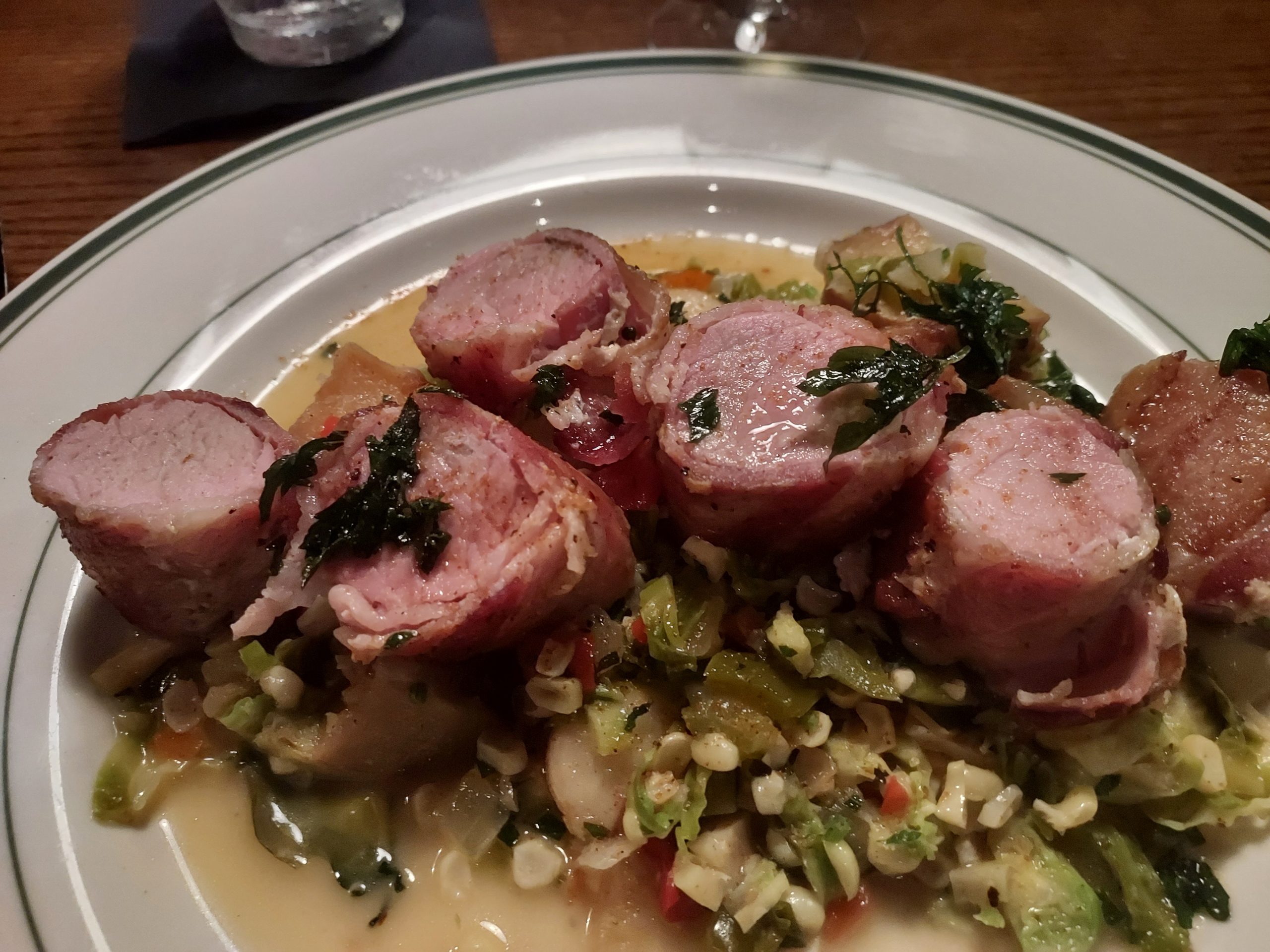 The birthday girl opted for the "Seared Duck Breast." In more than fifteen years together, there have been only one or two occasions when I have seen her not finish her plate. "It's a western Pennsylvania thing," she's explained in the past. To my surprise, she asked for a box of her leftovers. She noticed my astonishment.
"Oh, I could easily whack this whole plate and lick it clean," she said. "I want to save some for later. It's amazing." My wife is not one for hyperbole or overstatement. She was equally pleased with her wine selection, some sort of obscure Sauvignon Blanc.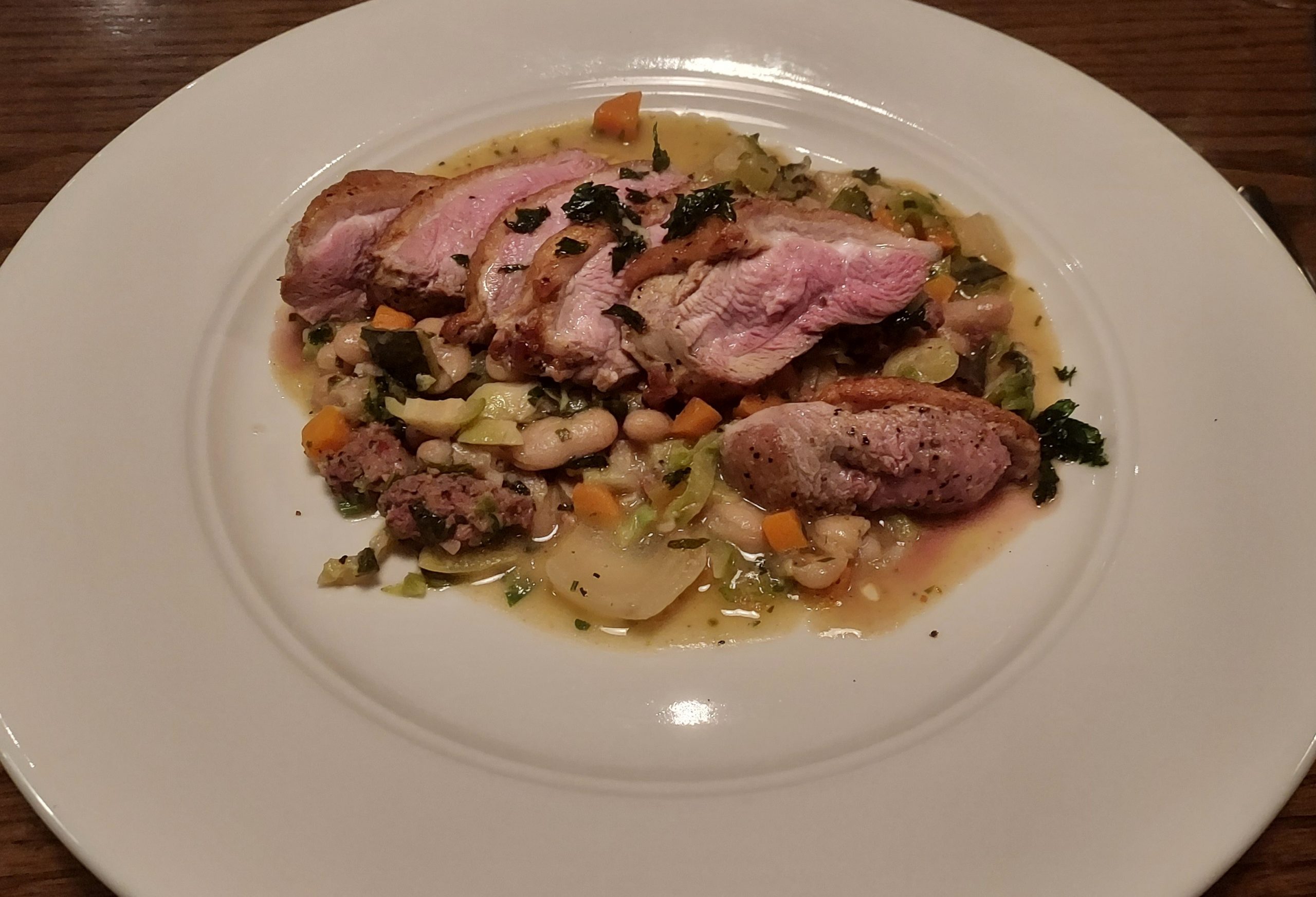 To conclude this not-a-review-but-a-recommendation, I'll say that we quite enjoyed our birthday dinner date. Most – if not all – of our dining-out for the past couple of years has been at our familiar and casual spots, spent chatting with friends and bar-and-floor staff we've come to know well over the years. Livestock Tavern is an actual dining experience, an intimate one. And it is one that is very much worth having. We'll be back for the Weekend Brunch.