Lanikai Beach is at the eastern end of Kailua in Windward Oahu. It is hugely popular among visitors and residents because of its normally gentle waters and soft white sand. The nearby Lanikai Pillbox hiking trail is a favorite as well, despite the frequent rescues of careless or hapless hikers. And parking in Lanikai is, well, kind of a nightmare (just ask Lanikai residents).
But with some planning and flexibility, it's fairly easy to enjoy the activities in and around Lanikai without encountering avoidable mishaps and disappointments.
The only public parking available in Lanikai proper is street parking. This has been the cause of hand-wringing, public outcry, and countless local news stories about angry Lanikai residents, disappointed Oahu residents who don't live in Lanikai but enjoy the beach, and confused visitors who just want to know how to get to the beach. We suggest visiting the Lanikai Association website for updates on current parking closures and restrictions.
There is a free public parking lot and additional street parking at nearby Kailua Beach Park. That leaves about a 20-30 walk to Lanikai Beach, which can be quite a challenge if you're with children, snorkeling gear, snacks and drinks, and the other accoutrements for a proper day at the beach.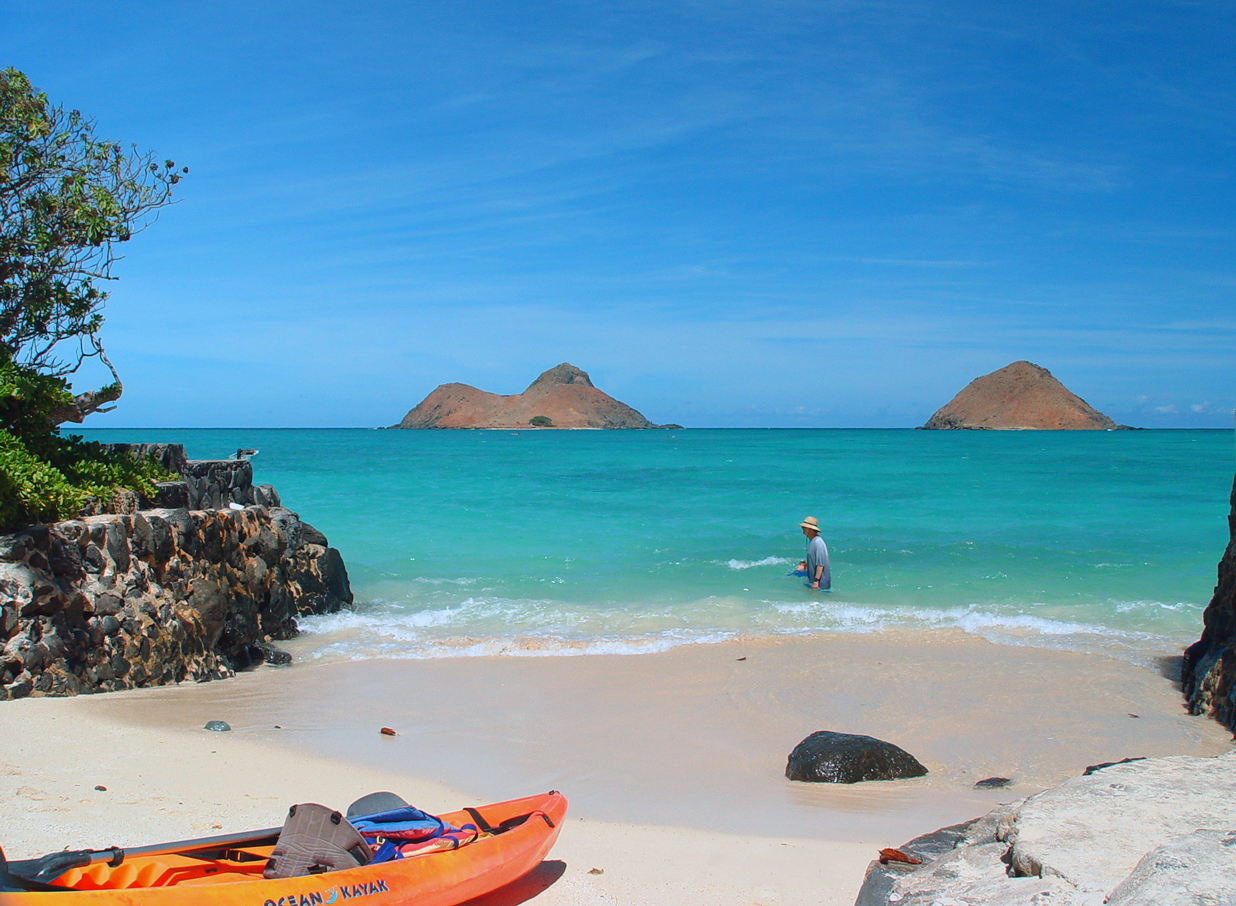 There are several kayaking rental and ocean recreation tour companies that operate from Kailua Beach and will take you to Lanikai Beach and the offshore Mokulua Islands. It's a challenging paddle on calm days, perhaps 30-45 minutes depending on wind conditions. On most days, you'll be paddling directly into our prevailing trade winds on your way.
You'll want to consult tidal activity at Lanikai, as much of the sandy beach surrenders to the surf during particularly high tides and "king tides". Finding a place to lay your beach blanket can be tough with many others looking to do the same.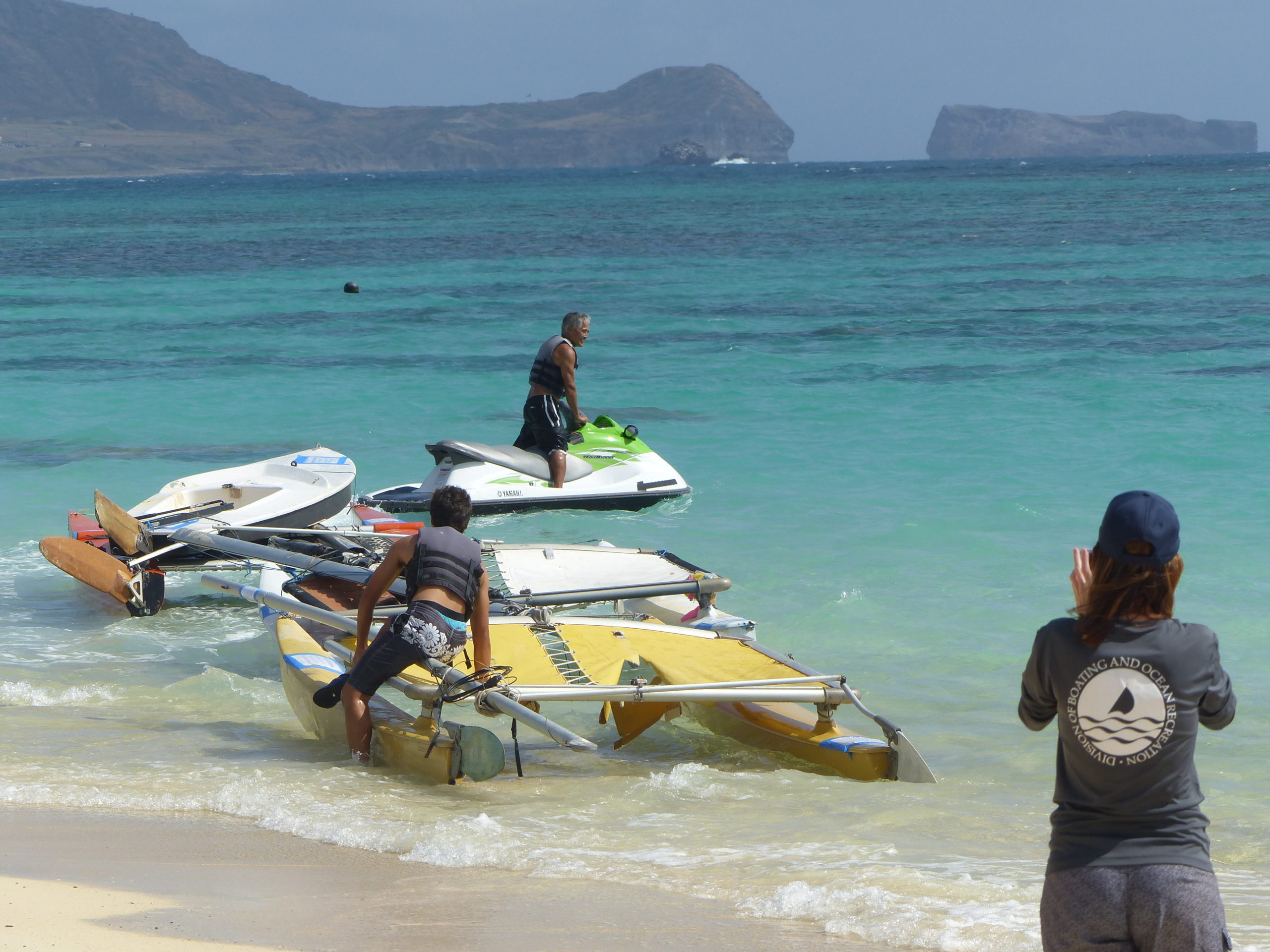 Many visitors opt for Kailua Beach after circling Lanikai a few times, looking for coveted street parking to no avail. And that's fine, Kailua Beach is even busier than Lanikai Beach because of its accessibility. Kite surfers soar over wind chop as stand-up paddlers stroke along the pine tree lined beach.
Ah, but Lanikai Beach! It's one of those "postcard beaches" that beckon visitors to Hawaii shores. The water is calm and shallow near shore. The sand is soft and warm. With a proper supply of water, snacks, and importantly, sunscreen, a family could spend a whole, happy day there. But remember, there are no public restrooms at Lanikai Beach, and the only Ocean Safety Lifeguard Station is at nearby Kailua Beach Park.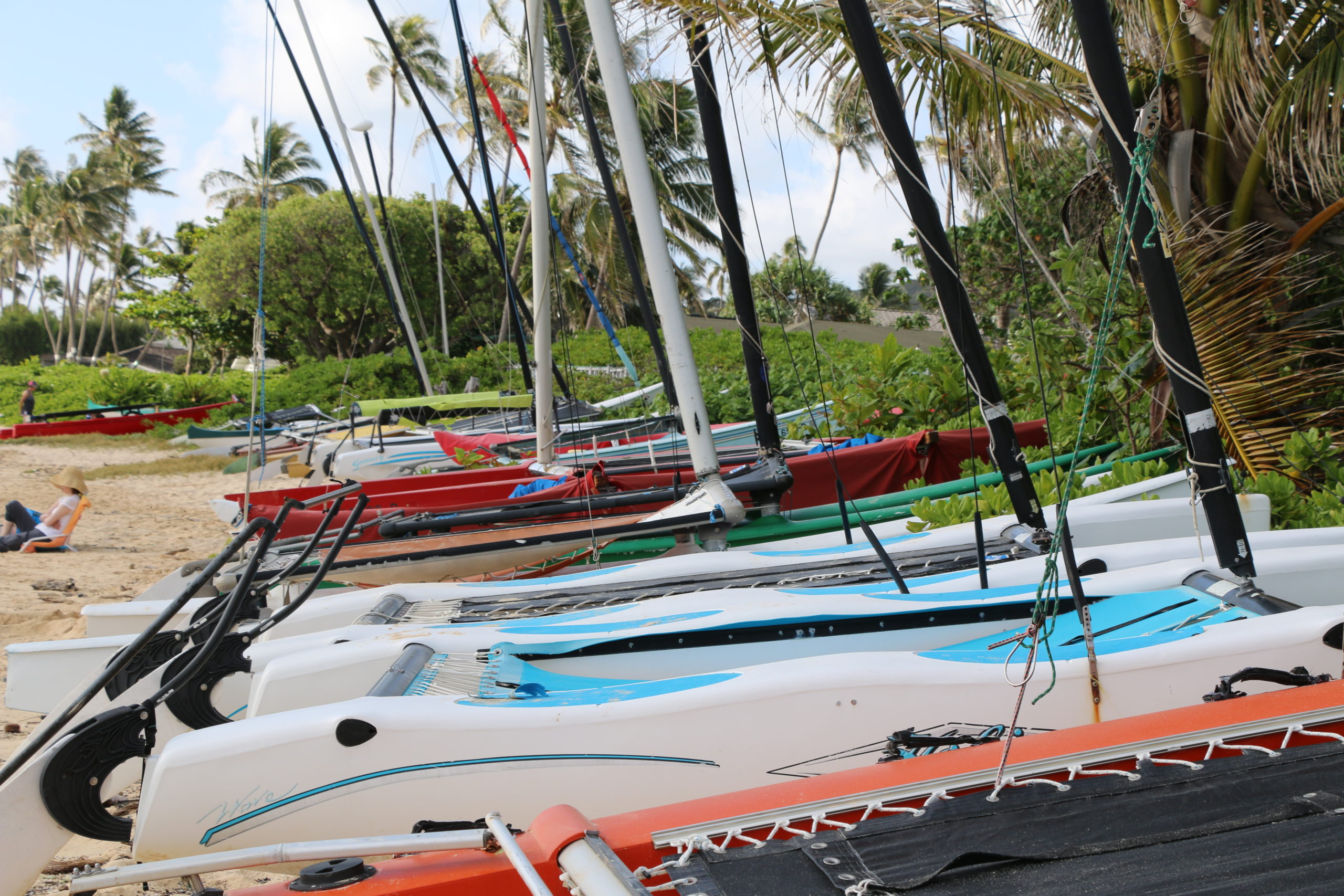 The Ka'iwa Ridge Trail, commonly known as the "Pillbox Hike" is part of the Department of Land & Natural Resources Na Ala Hele Trail System. It offers a stunning panoramic view over Lanikai and the Kailua Coast. The trail has become so popular that erosion and trespassing are now grave concerns for stewards of the trail, and hiker rescues are no longer uncommon. The DLNR has an online resource specifically for visiting the Ka'iwa Ridge Trail. We recommend that visitors consult it.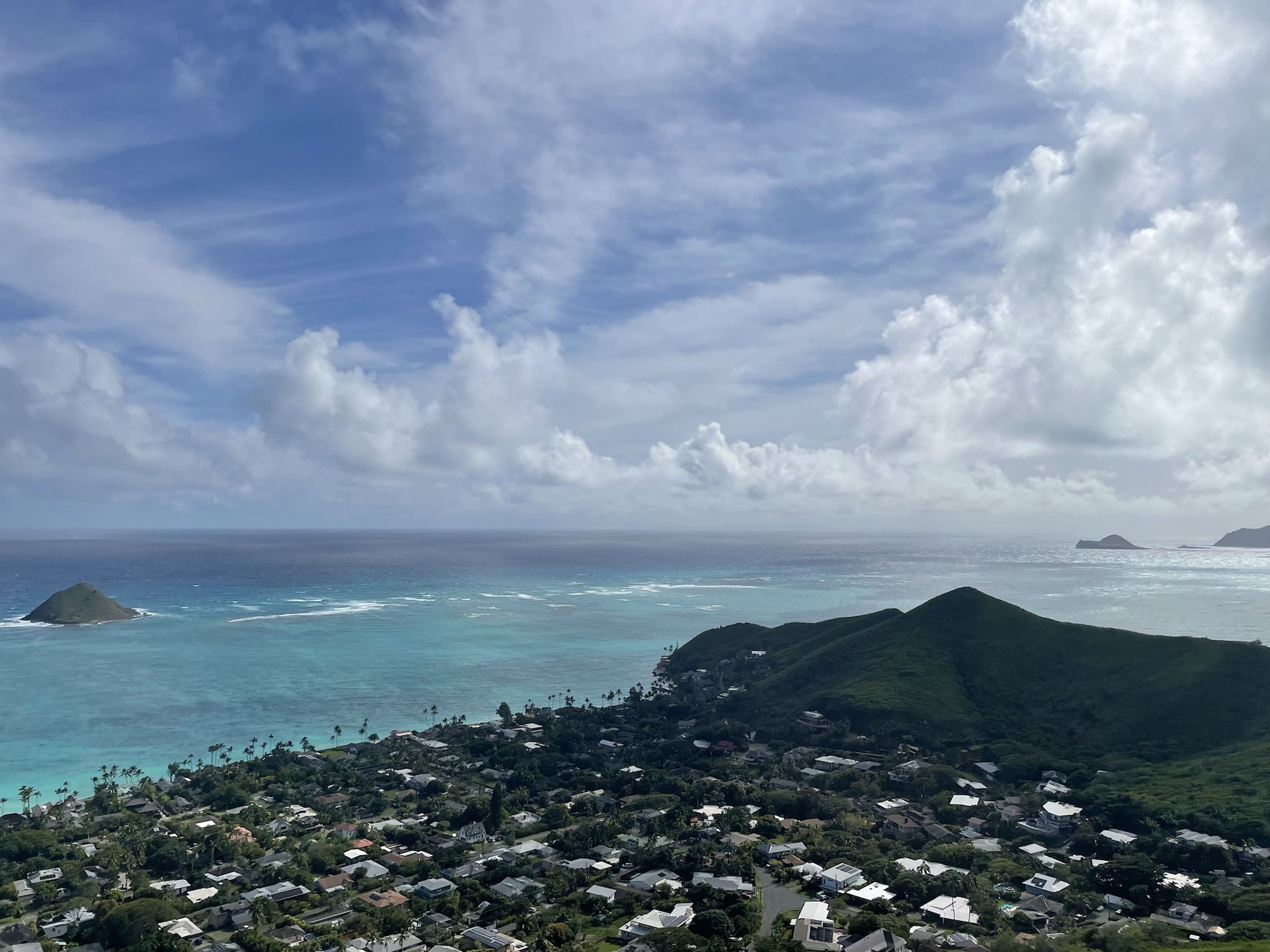 The view of the sunrise from Lanikai Beach (and from the Pillbox Hike) are unparalleled on Oahu. Residents lay out their yoga mats for daily sun salutations, swimmers, paddle-boarders, and kayakers get their morning workouts going in the rising, impossibly colorful light of a new day. And intrepid visitors gawk and marvel and snap selfies. The experience is too incredible not to share.
We can help you plan your Lanikai Beach excursion during your Hawaii vacation here at Hawaii Aloha Travel. We're experts! It's what we do.