Here at Hawaii Aloha Travel, we have long advocated for visitor education tours and programs that focus on native Hawaiian ecology and culture. Helewai Eco Tours on Maui is exactly the kind of organization we recommend for visitors interested in getting more out of their Hawaii vacation than tan lines souvenirs. The project was founded in 2019 by Kevin Schenk, the son of a multi-generational Maui family steeped in a commitment to stewardship of the island's natural and cultural heritage.
Helewai Eco Tours provides restricted access to private preservation lands in the Puu Kukui Watershed Preserve high in the West Maui Mountains above the bustling resort towns of Kaanapali and the West Maui coastline. Its guides are expert naturalists and Hawaiian cultural practitioners that provide deep insight into the Valley Isle's most precious and important source of fresh water.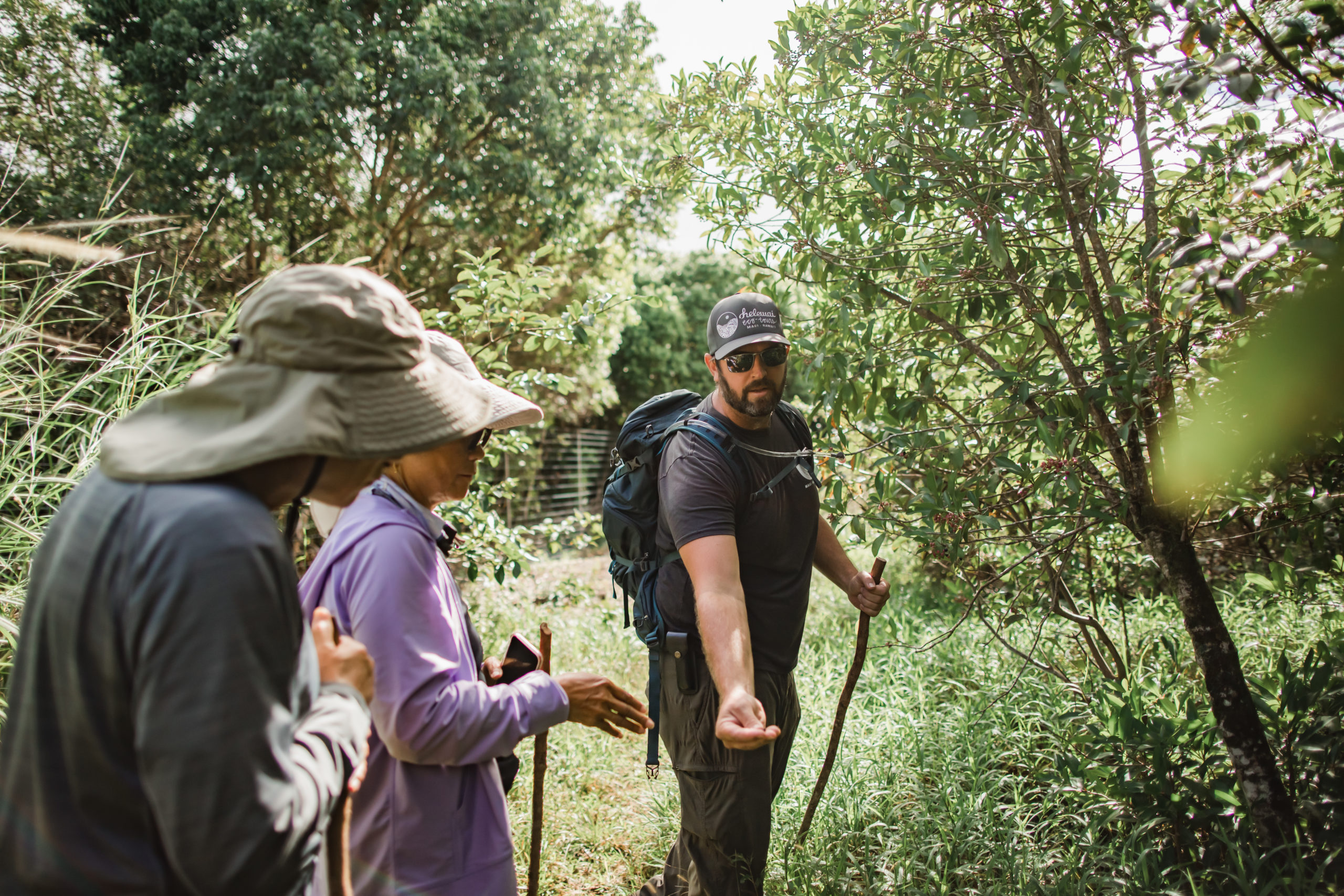 Indeed, the Puu Kukui Watershed provides 60% of Maui's fresh water, including the resorts of West Maui and all the way to Wailea, many miles to the southeast. A partnership with the Puu Kukui Watershed Reserve grants tour-goers access to pristine watershed forests teeming with native flora and fauna otherwise inaccessible to hikers.
After an opening oli, or prayer, that serves as a respectful announcement of the presence of visitors, Helewai Eco Tours' guides share with visitors (and, often, Maui residents and students) the importance of the Puu Kukui watershed to Maui's freshwater supply. They also explain its vital role in keeping the vibrant coral reef ecosystem of West Maui healthy, which makes the area such a wildly popular visitor destination. After all, water flows downhill. The high mountain forest prevents soil erosion and prevents rainfall from becoming muddy runoff water, of little use and often a health hazard downstream. An unhealthy watershed above means a vulnerable coastline below.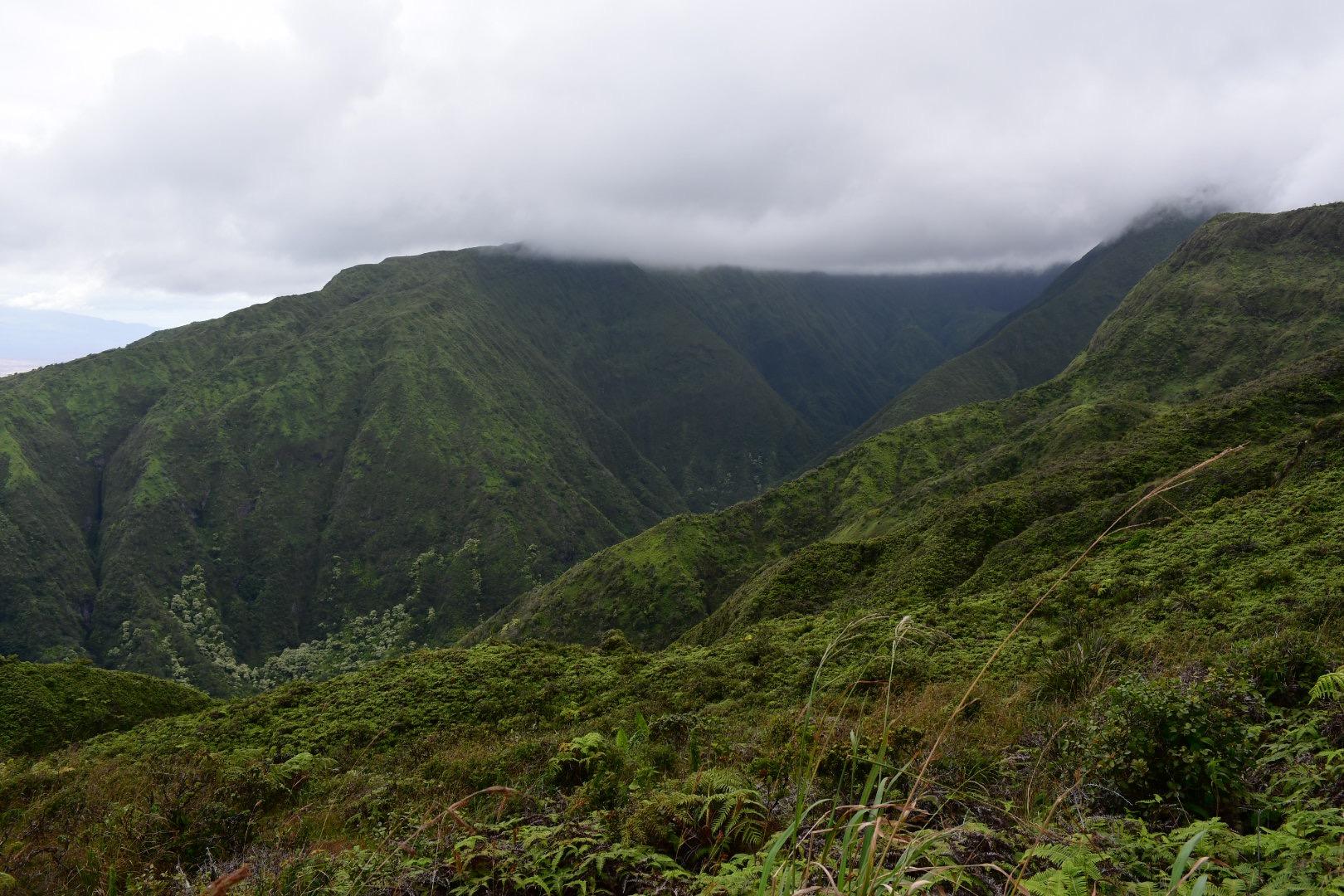 The health of the Puu Kukui Watershed Reserve is vital to the preservation of Maui's natural and cultural resources. And the only way to truly understand that importance is to learn from the ecologists and cultural practitioners who make it their life's work to ensure the health, conservation and preservation of its resources. Helewai Eco Tours is a truly immersive natural and cultural experience.
But it's not all lessons and lectures on the Helewai Eco Tour. Aerial roots of a massive banyan tree offer the opportunity for Tarzan vine swinging fun. Depending on the time of year, the tour also provides a bounty of nature's own snacks: lilikoi (passion fruit), guava, and other sweet treats that literally grow on trees (and vines).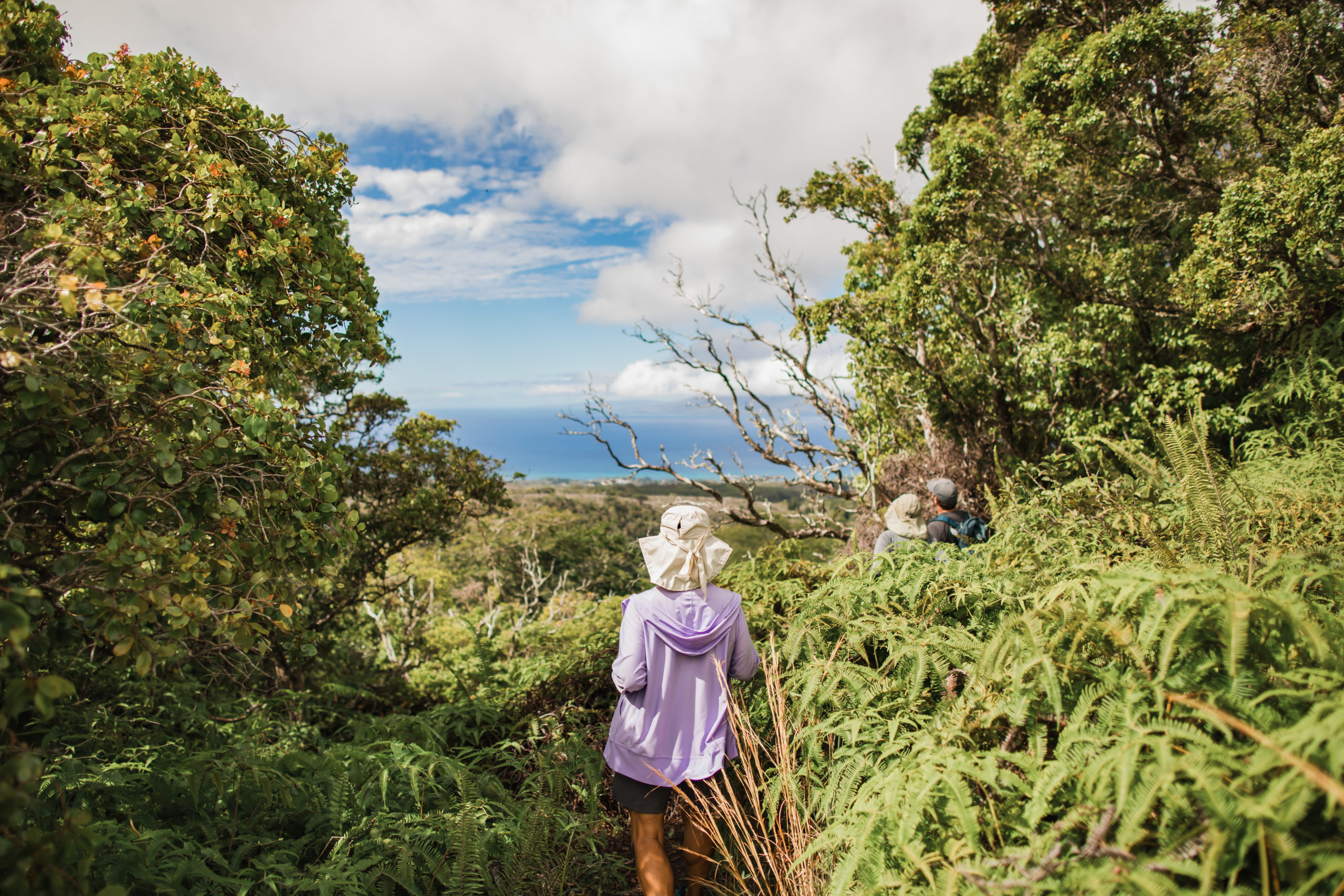 The tour/hike involves a one-mile hike to the top of the preserve, where the ocean views and photo-ops are stunning. The walk back down the trail is moderate, and the tour concludes with a stop at the magnificent Honolua Bay with snacks and refreshments. Although the tour is not wheelchair accessible, service animals are welcome.
At a time when over-tourism and imperiled natural resources are causing grave concerns among Hawaii residents, native Hawaiians, and businesses that rely on tourism revenue, eco-tourism is the most obvious and immediate way for visitors to have a positive impact on Hawaii's future. Hawaii Aloha Travel highly recommends Helewai Eco Tours for Hawaii visitors interested in natural, cultural, and historic preservation.