There is nothing on Earth more certain than the fact that the sun will rise. We'll submit that it is equally certain that Hawaii sunrise views are spectacular, every day. Without exception. Full stop. Rain or shine. What the new day brings, good or ill, always begins with beauty. This is one of the many gifts that being in the Hawaiian Islands offers.
Whether it's a glorious explosion of golden light, a blush of pink clouds, or a brooding palette of grays, it will always be unique, never repeated, and worthy of reverence and humility. Even for those who see it every day, it never ceases to amaze and inspire. Every Hawaii visitor should make it a point to witness at least one during a Hawaii vacation, even if it's from the lanai of an economy hotel with an unremarkable view.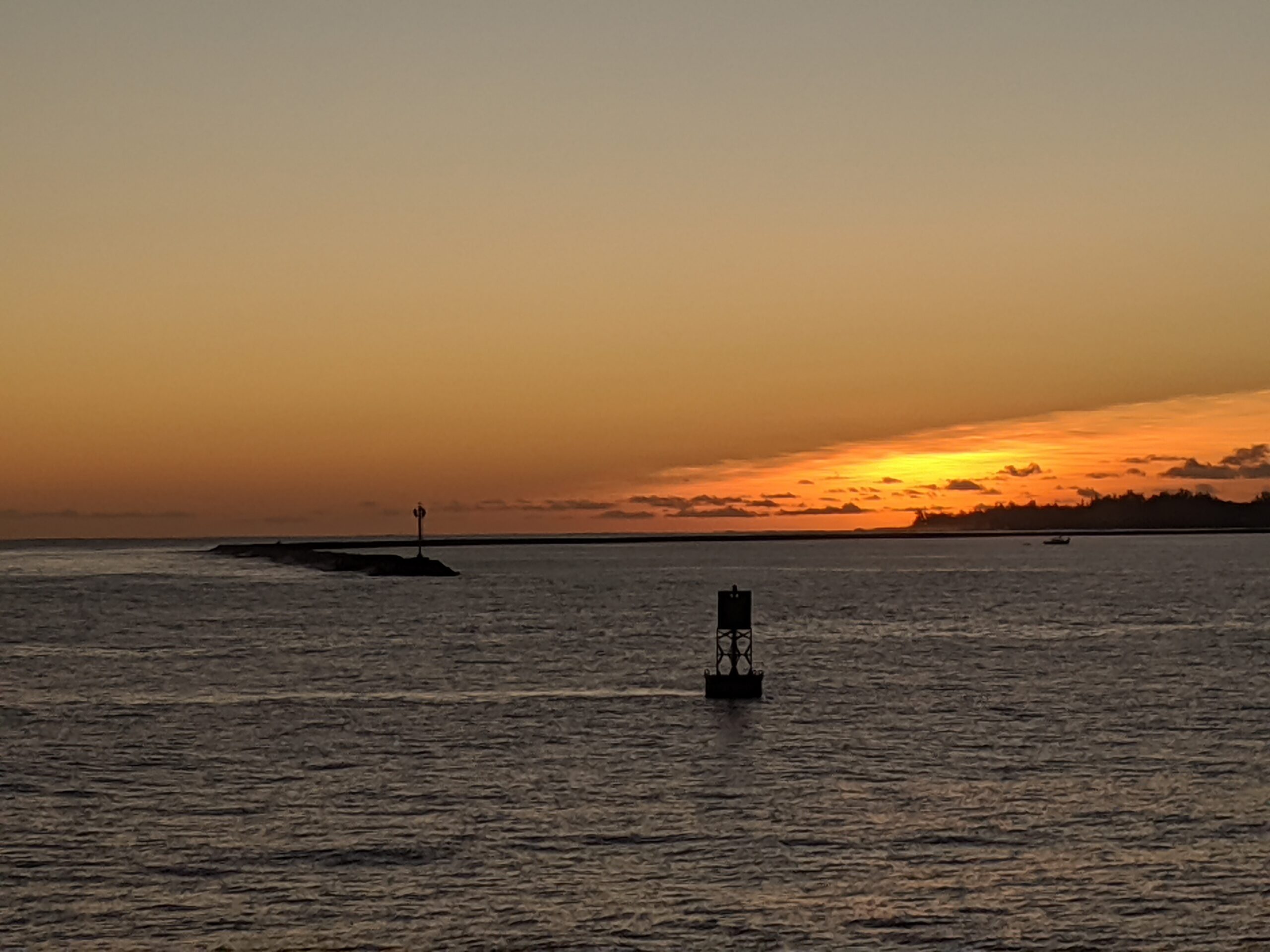 Every Hawaii sunrise is special
There is a feeling to Hawaii sunrise views. It's deeply personal and different for everyone, but it's real. It's a time of quiet personal reflection, or, perhaps, a reason to celebrate with a fresh mimosa on a quiet beach. It may be just a moment of appreciation in someone who is hard at work at the crack of dawn.
Here at the HAT Blog, we are fortunate to count among our friends a recently retired tugboat captain. He has made countless crossings of Hawaii's treacherous interisland sea channels and has an impeccable record of safety, leadership, and integrity. So, when he volunteered a cache of sunrise photographs that he took in the months leading up to his final crossing as a tugboat captain, we felt compelled to write about it. (We know him well enough to understand that he'd prefer to remain anonymous. His humility is one of the many things we admire about him.)
We'll share here some of the more compelling photographs (they are all gorgeous) and some facts and legends about the various channels where they were taken. Consider this blog equal parts eye-candy and fact sheet. Also, a tribute to a decades-long friend.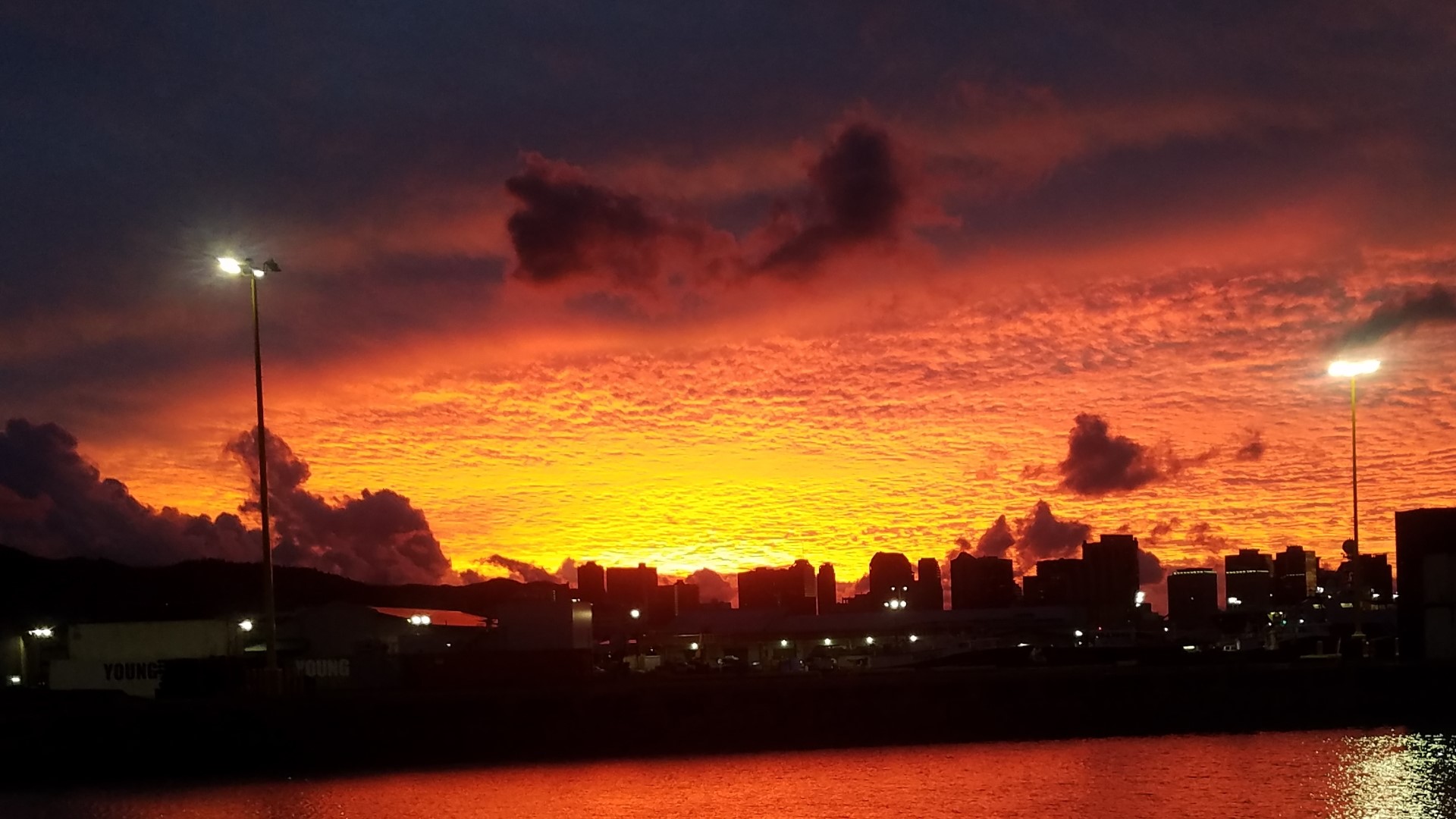 Sunrise at sea
The above photo was taken in the waters just outside of Honolulu Harbor. The first "western" vessel to oar into the (then) natural harbor was a longboat from a British ship, christened the King George, in December 1786. The British ship Butterworth was the first ship to enter the harbor, in 1794. This was done by "warping", which involves being pulled along a rope attached to a stationary object on land.
Today, close to 90% of goods in Hawaii are brought in by ship to Honolulu Harbor. Virtually all of the goods on the Neighbor Islands, from toilet paper to Toyotas, are hauled to harbors like Nawiliwili on Kauai, Kahului on Maui, and Hilo and Kawaihae on Hawaii Island behind stalwart tugboats and their dedicated crews.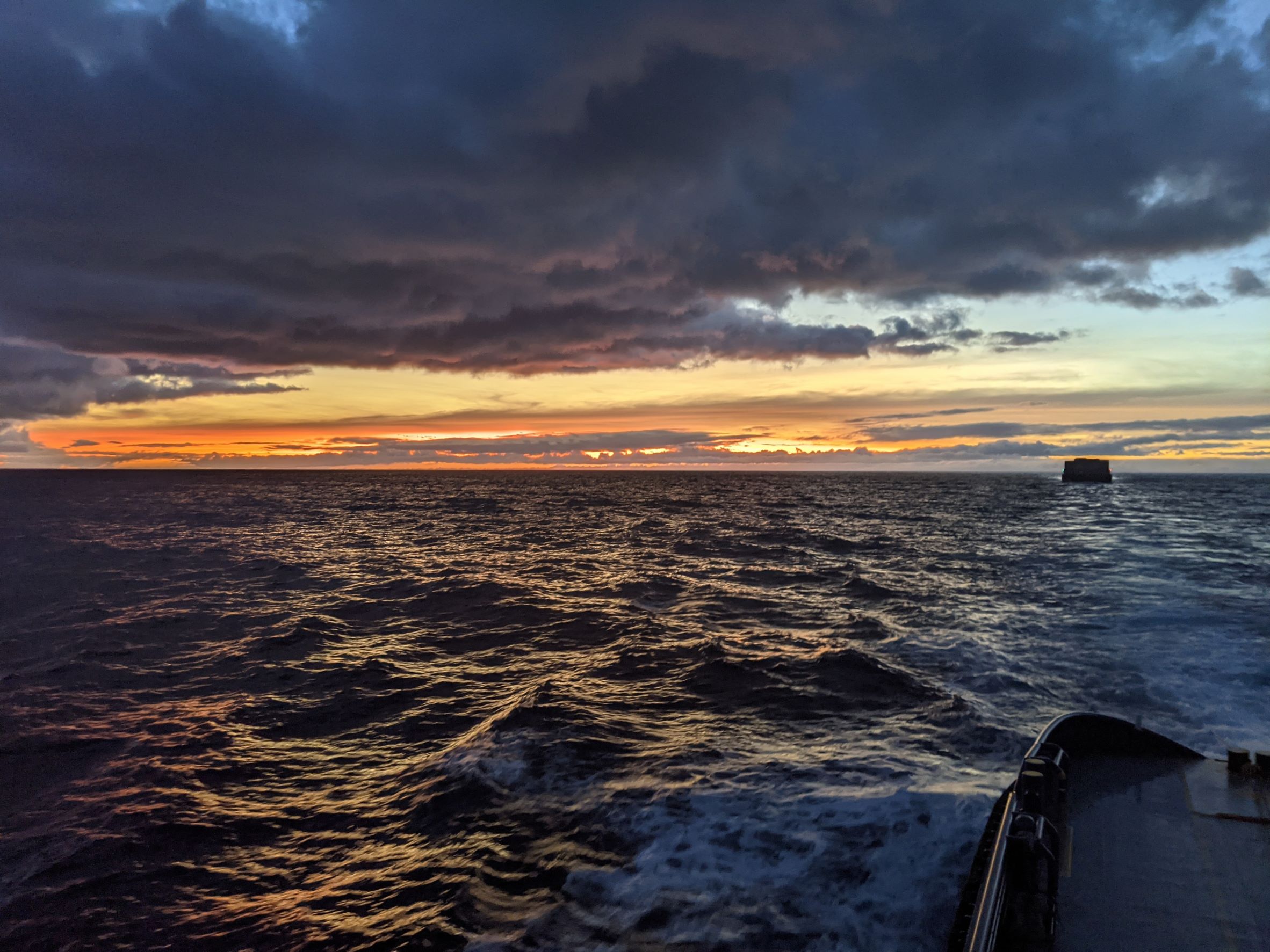 The Alenuihaha Channel is about 30 miles across and 7,000 feet deep, separating Hawaii Island and Maui. The name translates to "great billows smashing", an accurate description of whipping winds and dangerously high seas. In severe conditions, the channel is closed to commercial maritime freight traffic.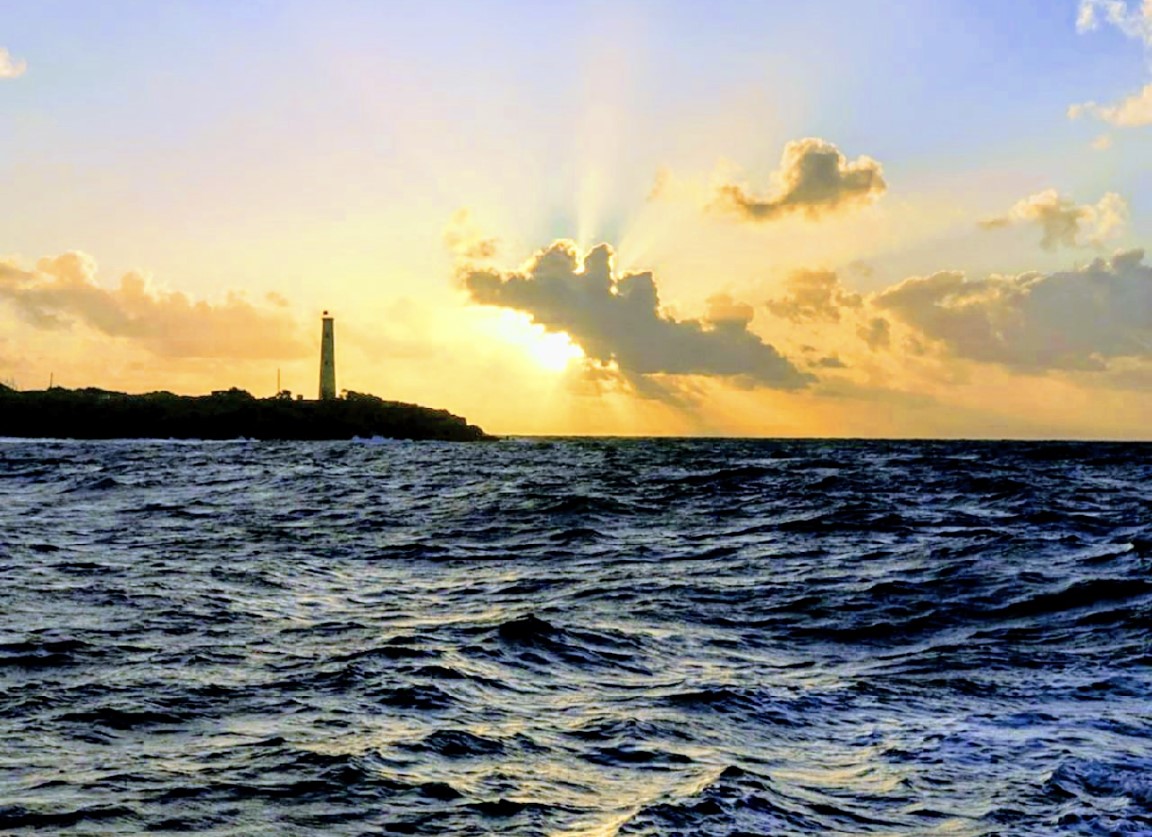 The Ka'ie'ie Waho Channel separates (and connects) Oahu and Kauai at a distance of about 70 miles. It has a maximum depth of 11,000 feet. Nawiliwili Harbor is the destination/launch for Kauai's freight traffic, a safe haven in rough seas for mariners after a journey that can take more than 12 hours.
The Pailolo Channel between Maui and Molokai is a mere 8.4 miles across at its narrowest point. It is a hugely popular destination for humpback whale tour operators, as well as snorkeling, scuba diving and parasailing operations. It is considered one of the windiest channels in the Hawaiian Islands.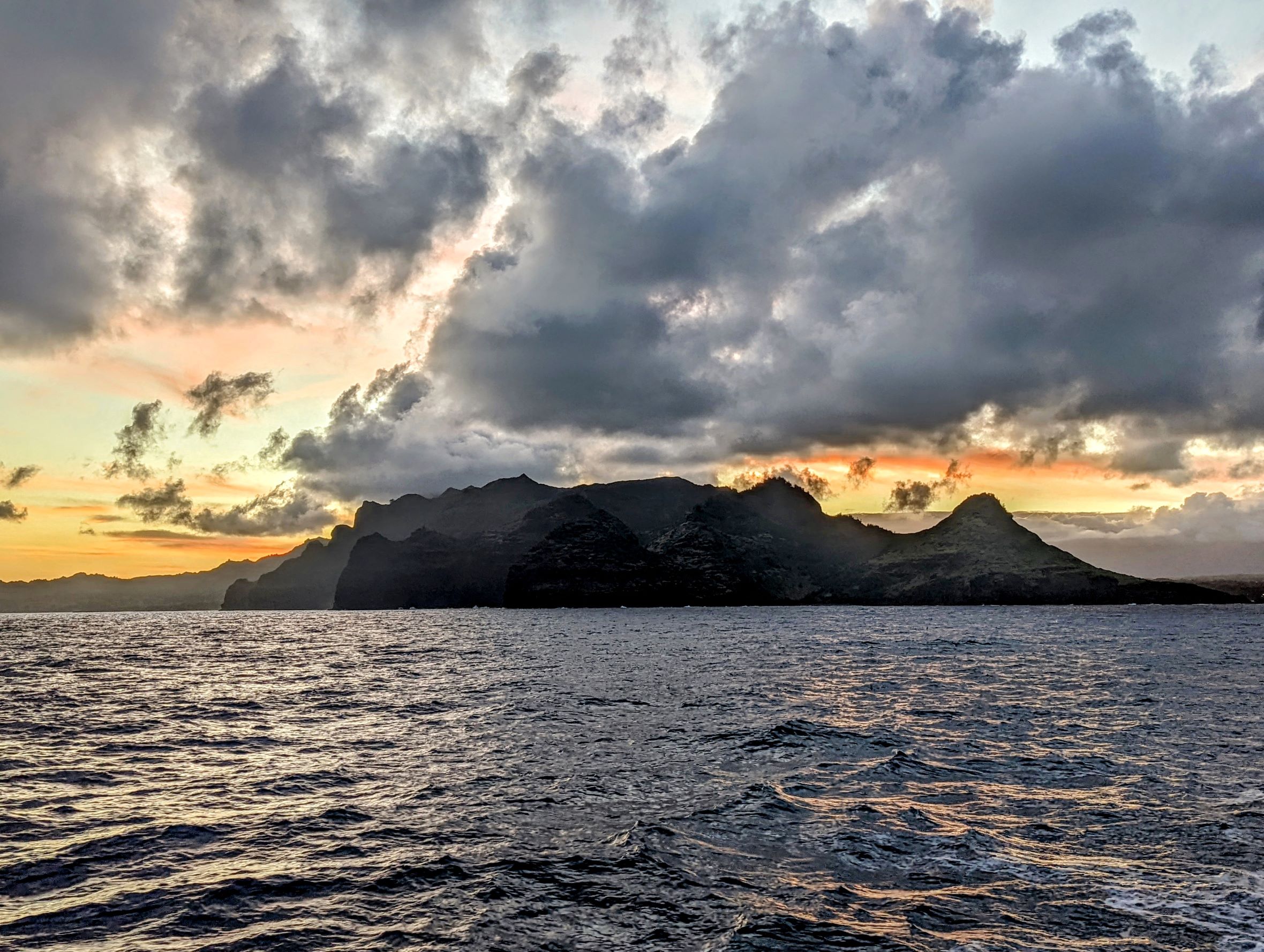 So, if you are able to arrange watching and witnessing a Hawaii sunrise with an ocean view during your Hawaii vacation (and we recommend you do), take a moment to think about the brave men and women who have made crossing our many interisland ocean channels part of their life for more than 1000 years.