If you are a golfer and looking to play a round or two during your Hawaii vacation (as opposed to planning a full-on golf holiday), you'll likely be overwhelmed by lavish photography of resort courses and fine dining in the clubhouse (and gob-smacking green fees) when searching Hawaii's courses online. No wonder, as Hawaii is home to some of the finest courses in the world.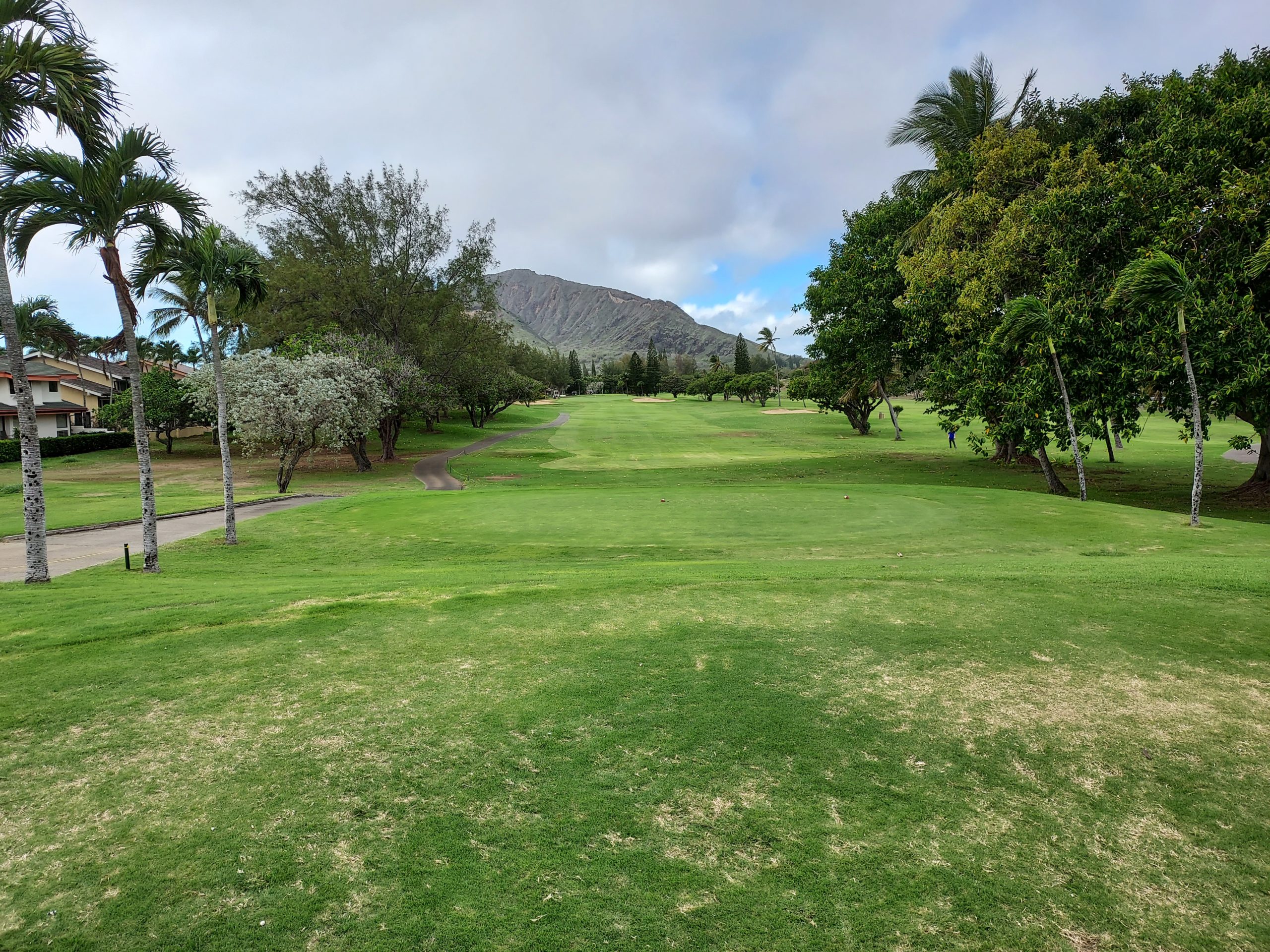 But it's also home to many thousands of casual duffers and weekend warriors and many dozens of non-resort courses. These are the folks for whom the exquisitely manicured and iconic courses that are featured in PGA Championships each January are simply not regular option. Two such courses on Oahu, the Olomana Golf Club and the Hawaii Kai Championship Golf Course, are local favorites that have undergone recent renovations and offer great Hawaii golf at affordable rates, even for visitors.
I was a regular at both courses for many years. I'd seen each wither under poor conditions before giving up on them altogether. Through the kama'aina grapevine, however, I'd heard rumblings of renovations and improvements at both courses. Over the past couple of months, I've been able to play both, and I can happily report that they are in great shape, with careful attention paid to the greens and fairways that make them more enjoyable than ever.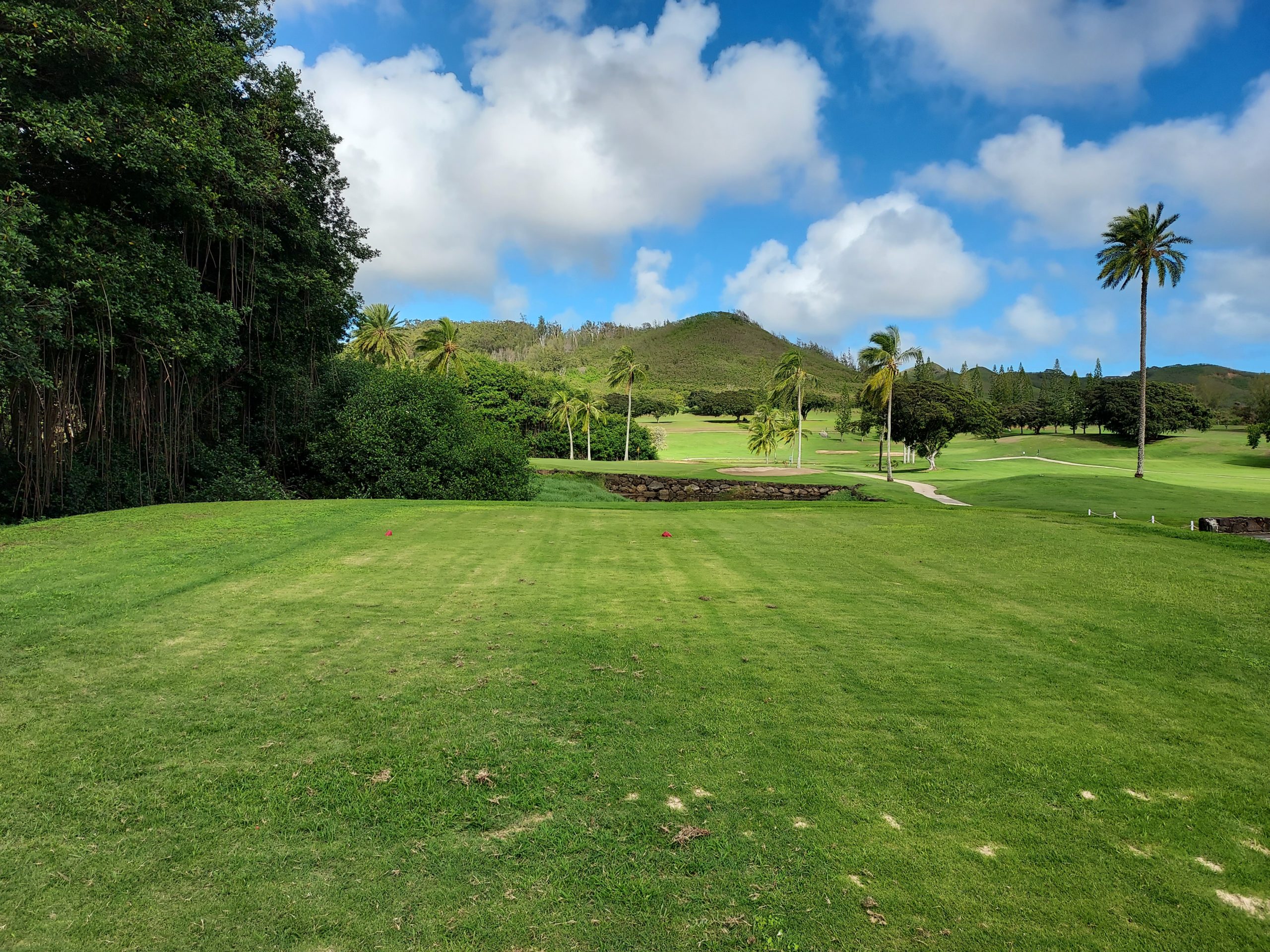 There were rumors of ownership and management issues at Olomana, with fairways hardened and greens festered with rot and sunburn. I had witnessed it myself. But after running into an old hanai (adopted) uncle who gushed about improvements at the course (he's a marshal there), some friends and I decided to give Olomana another chance.
We were all glad we did. The fairways are healthy and green, flood damage has been repaired (mostly), and the greens are in fine, precise condition. On our last outing there, it was like "hitting off of a parking lot", as the saying goes. No longer. It was like seeing an old friend after years and picking up where you left off. Familiar. Comfortable. And, importantly, affordable.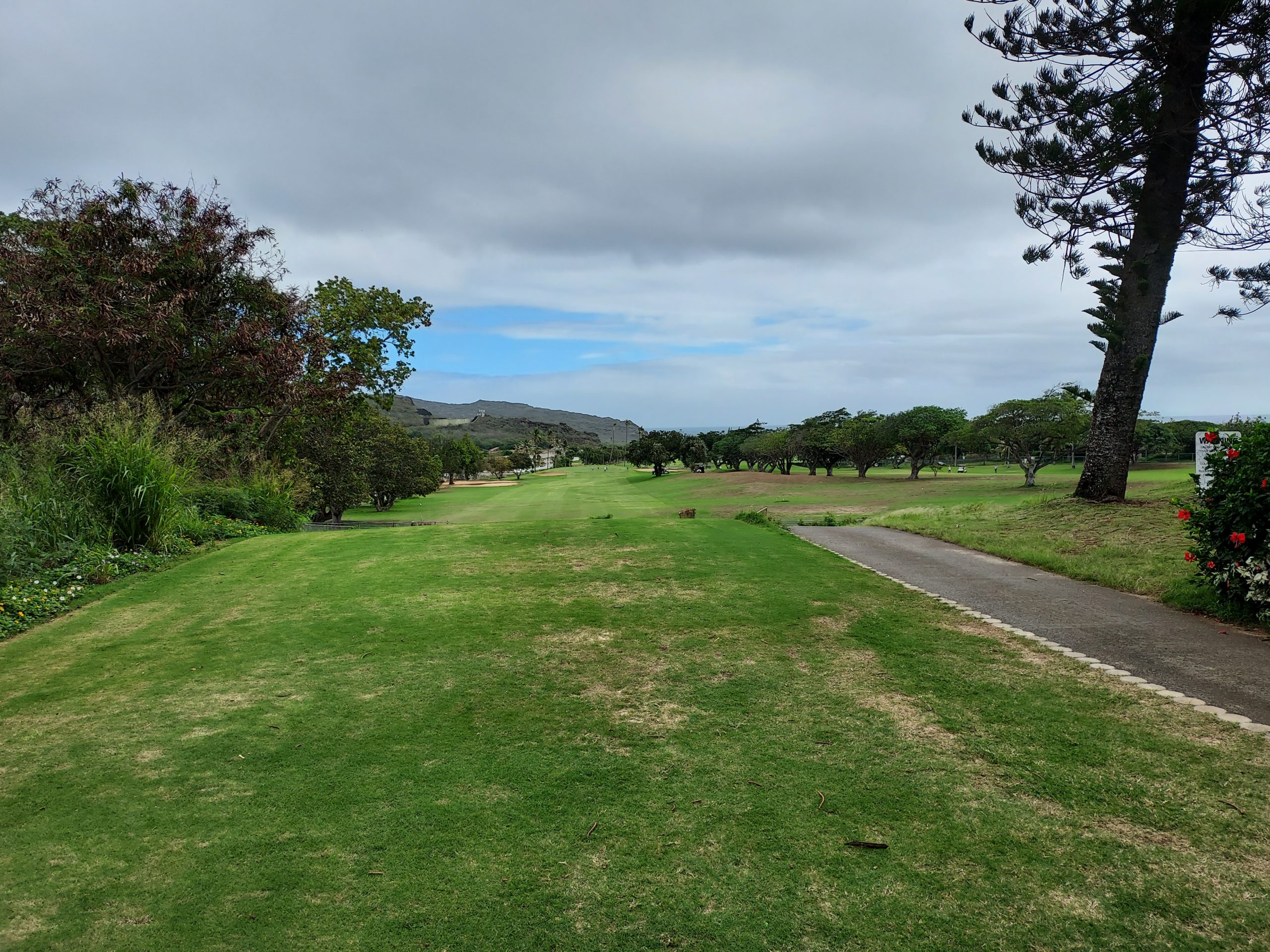 The breeze was fresh and everything green after a week or so of rainy weather, which made the par 5 holes challenging without being punishing. The greens were lush and trustworthy and gone were the black patches of dead grass that had haunted many of the holes during my last outing. The short (100-yard) par 3 No. 8 is once again receptive and tantalizingly close. The short par 3 No. 14 (about 280 yards) had been washed out by flooding years before but is now back in form.
No one I know is quite sure what sent the Hawaii Kai Championship Course into relative disrepair. But after my hanai brother reported that a recent round with some of his clients showed that the course is back in playable, enjoyable condition, Honorable Wife Person and I booked a tee time and confirmed the report.
The spate of wet weather that brought in the New Year certainly helped bring the Hawaii Kai course back to life, but freshly-sodded fairways and greens were a welcome sight. As at Olomana, it was good to be home again at Hawaii Kai, and not just because I grew up in the neighborhood. I even managed to best my nemesis hole, No. 7, a long par-4 into a prevailing headwind with a long water hazard down the right side. It's the course's Signature Hole. For hapless floggers like me, this is a triumph of will (and dumb luck, if I'm honest).
Not all of Hawaii golf is resort golf. The municipal and semi-private courses open to the public offer great value and beautiful views. They are affordable even for visitors, as Olomana and Hawaii Kai both demonstrate. Online golf club shipping companies can make it even more feasible by eliminating the need to rent a set of clubs in addition to paying visitor rate green fees.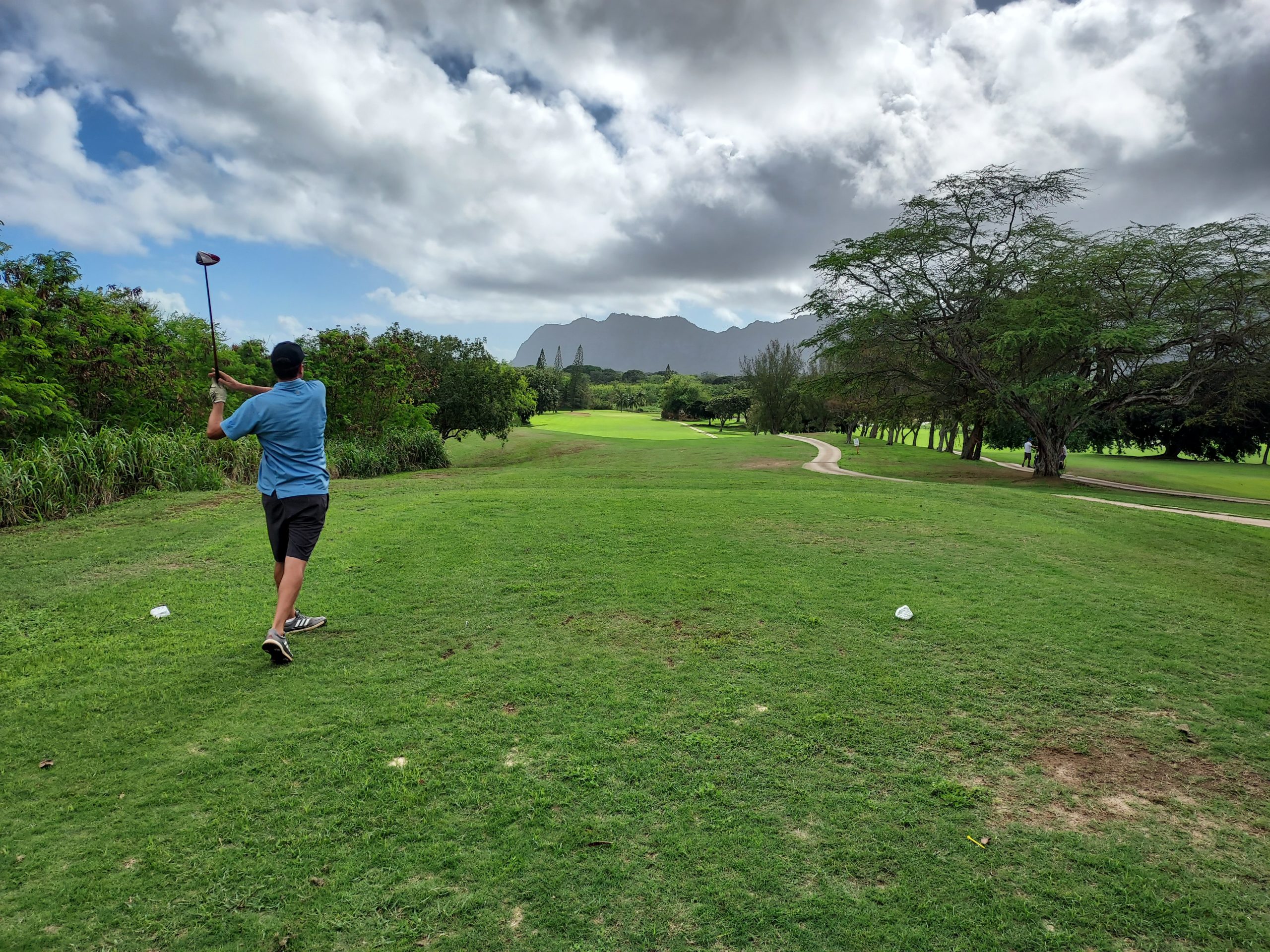 You'll need local knowledge to find locals' favorite courses on each island. Twilight deals, best bento, off-hours. That's us here at Hawaii Aloha Travel. If you'd like to include some affordable time on the golf links during your Hawaii vacation, we're here to help.