There are 75 golf courses in Hawaii. We've written about a bunch of them here at the HAT Blog over the years. Not only because are we hopelessly (and haplessly) enamored and enervated by the game, but also because Hawaii is a golf paradise and the activity is a major contributor to Hawaii tourism revenue. It's big business in the Aloha State. We offer here Hawaii golf tips for visitors that aren't likely to improve your game but will help you know what to expect if you want to play a round (or several) during your Hawaii vacation.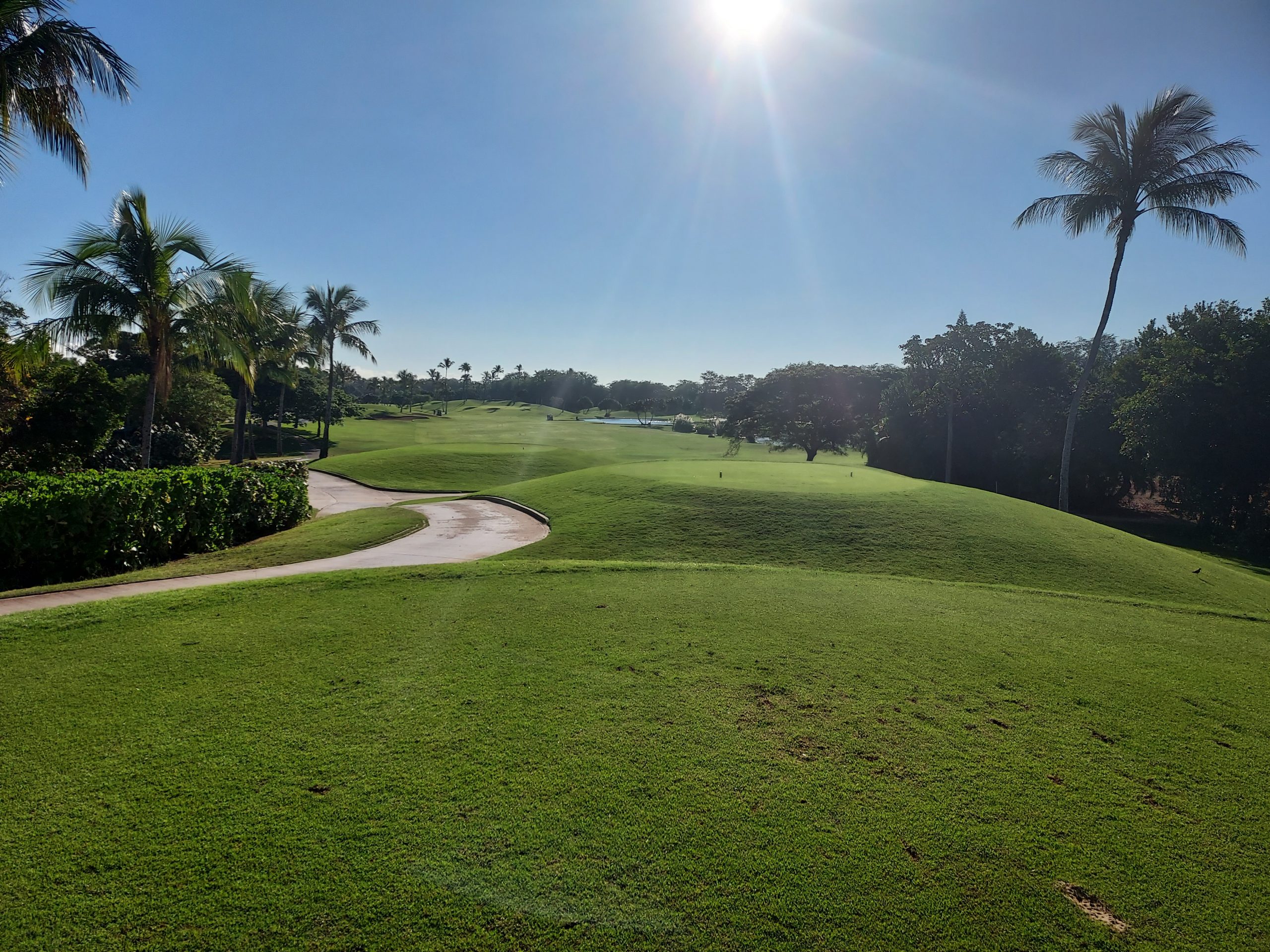 SHOULD I BRING GOLF CLUBS ON A HAWAII VACATION?
Our short answer is "no". Club rental fees for a single round will likely be similar to the airline baggage fees for bringing your home set. And lugging around an unwieldy and cumbersome travel bag is a literal drag. If you just want to "get a round in" on an impossibly gorgeous course during a Hawaii vacation, rent a set from the clubhouse. Bringing your golf bag to Hawaii requires a subset of vacation plans, and your time and money is likely better spent on actual vacationing.
The longer answer is "It depends." There are dozens of hotel and resort courses throughout Hawaii. Many thousands of visitors plan golf-intensive Hawaii vacations each year. If you are serious about your game and want to meet the challenges Hawaii's courses present to the best of your abilities, bring your bag. There are door-to-door shipping options, and some hotels and resorts have special accommodations and offers for the golf-obsessed. If that's you, then we'll assume you've made special arrangements to play before and are prepared to do what it takes to bring your best game.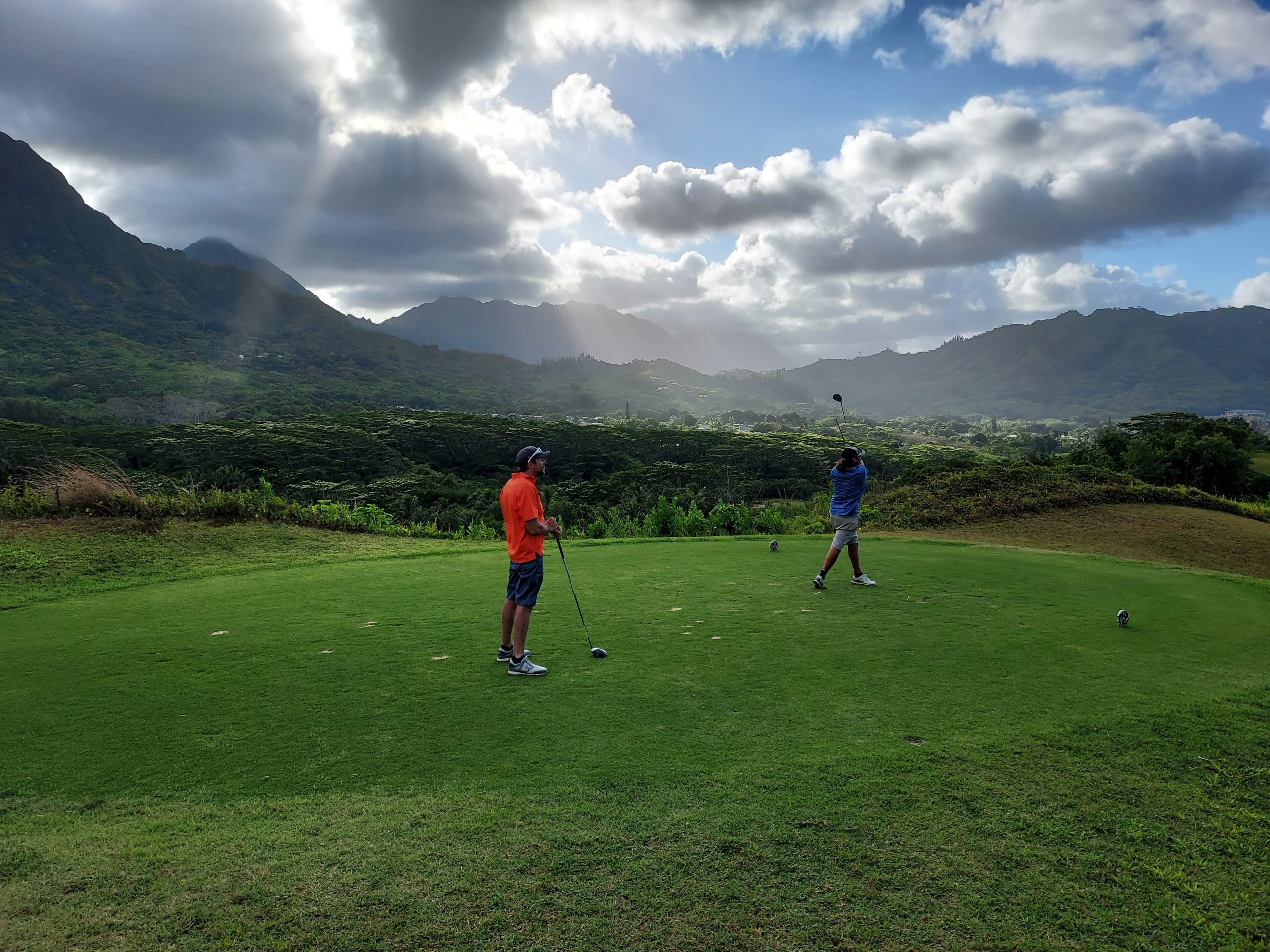 WEATHER CONDITIONS?
That's easy: they are perfect. This is not to say that you won't get rained on, or that strong trade winds won't blow your putt off the green. It's just unlikely (or quickly passing). Hawaii's weather and natural beauty are part of what makes it one of the most popular vacation destinations on Earth. It also makes Hawaii perfect for golf. Unless a stubborn "Kona low" weather system parks itself over the islands for days, chances are that weather conditions will be perfect for golf during your Hawaii vacation.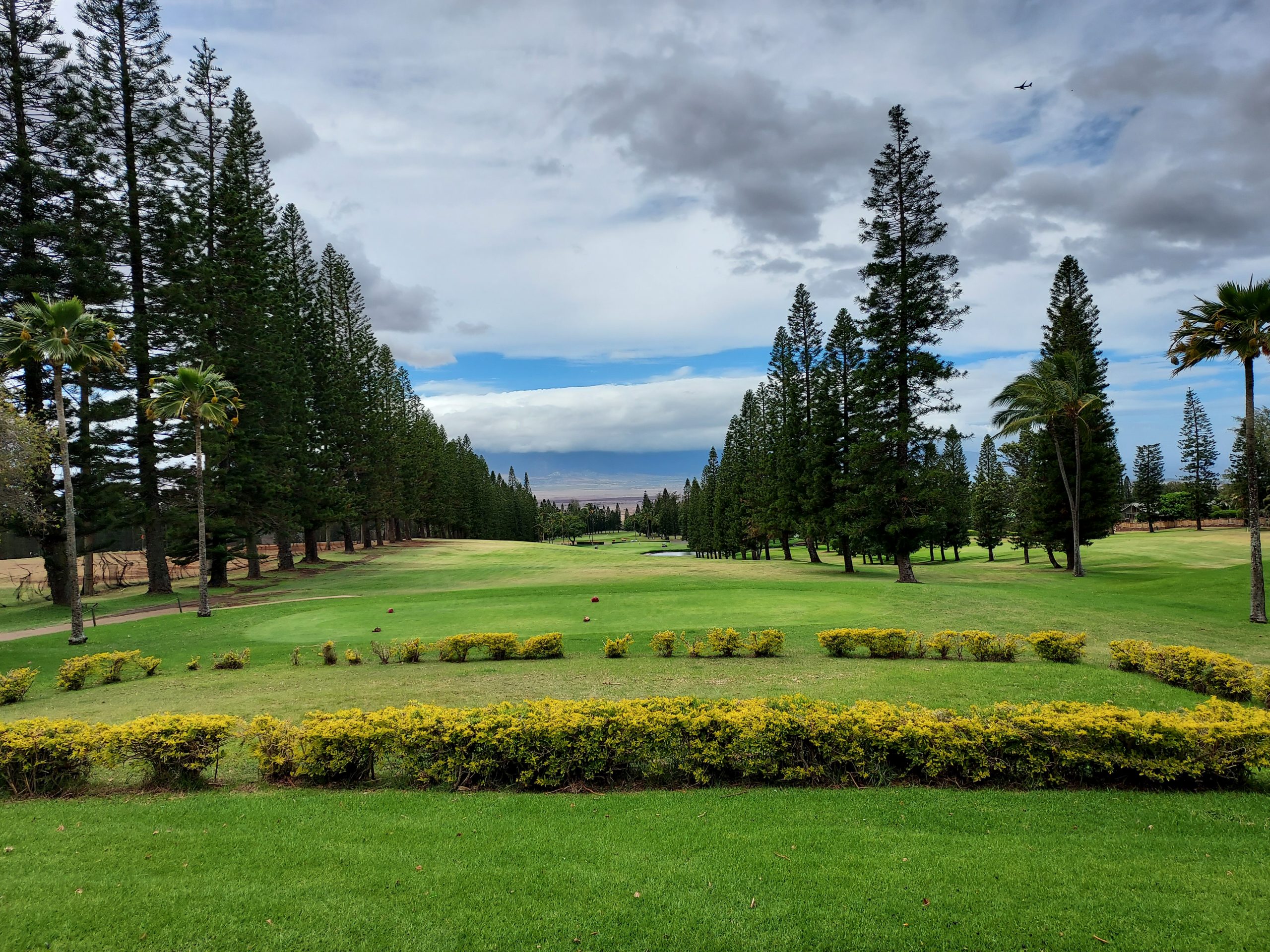 ARE COURSES DIFFICULT?
This is another question about Hawaii golf tips that can only be accurately answered with "It depends". The variety of courses in Hawaii range from unforgiving, raw lava fields to exotic jungle tracts that beguile and bedevil. There are duffer-friendly links courses that are forgiving and generous.
The courses along Hawaii Island's Kona Coast, for example, are oases of green in a vast desert of jagged black lava that looks as though it cooled only yesterday. A hundred road-miles away from Kona (and 4,000 feet above it), Volcano Golf Course sits in an ancient primordial forest that is home to native and endangered plant and animal species.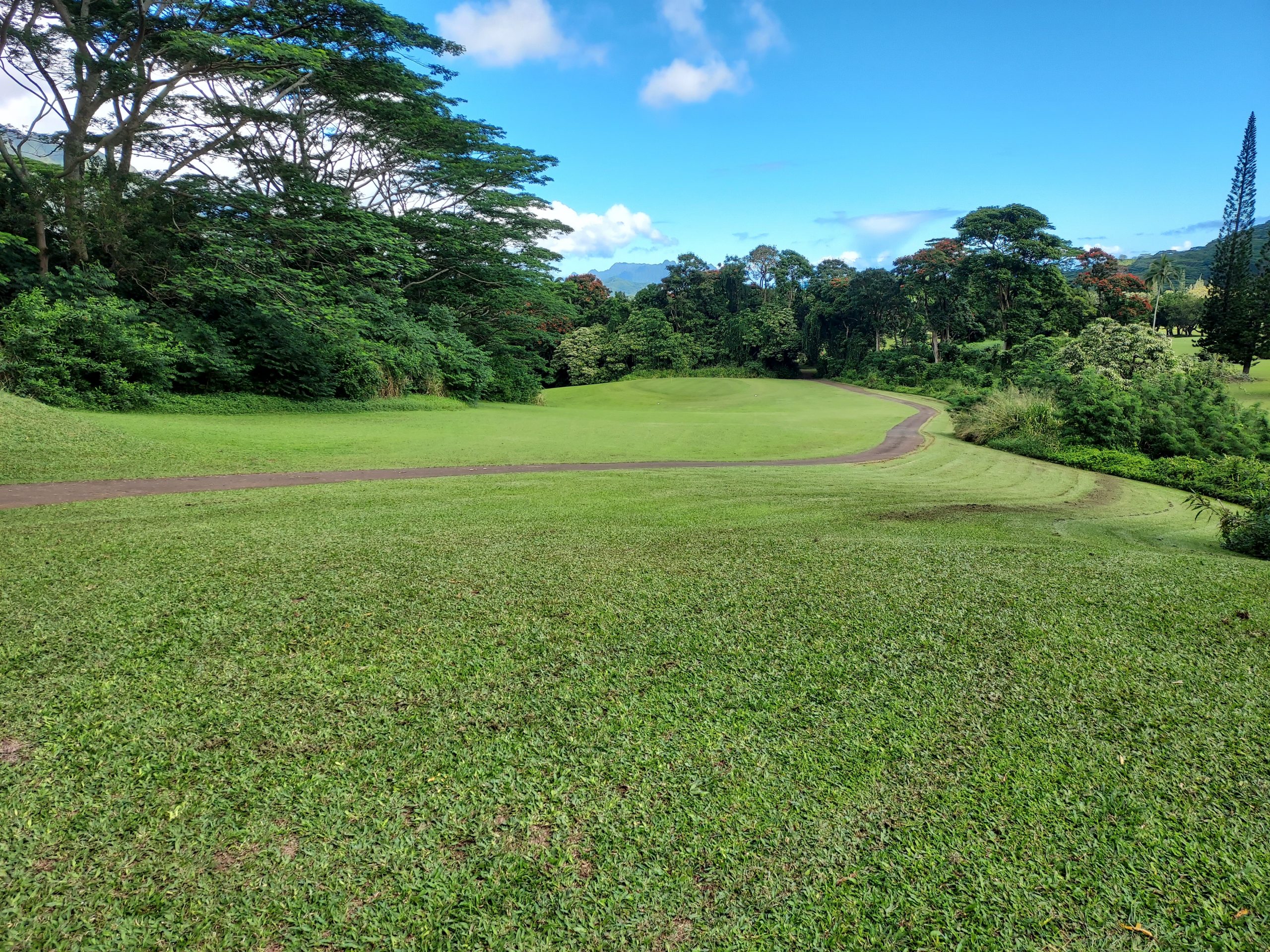 Maui is famous as a golf destination and home to the PGA Tournament of Champions at the Plantation Course at Kaanapali. The view from anywhere on any course on the Valley Isle will be spectacular. Only a handful of the 40 courses on Oahu are members-only, and they vary from links-style beachside tracts to lush courses carved out of the jungle. As for the golf courses on Kauai, keep in mind that Kauai is known as the Garden Isle.
Planning to play golf during a Hawaii vacation is as easy or as involved as you choose to make it. The most important thing is to know is what you want from the experience and what to expect from it. Hawaii Aloha Travel can help you get there.