Hawaii Vacation Connection Podcast listeners will have noticed by now that Aloha Bruce has been flying solo of late, as co-host Lanai Tabura has been bouncing around between Hawaii and the mainland for a variety of local and national television productions with Aloha Plate Food Truck. He is a busy man (and Emmy Award winner) whose talents as an entertainer and gourmand are in high demand.
That's why we jumped at the chance to attend a viewing party for the Food Network's Great Food Truck Race All-Star Edition with Lanai at his brother Adam's sportsbar/restaurant Champ's in Kaimuki's rebounding retail and dining corridor on Waialae Avenue (although the menu alone at Champ's is worth the trip).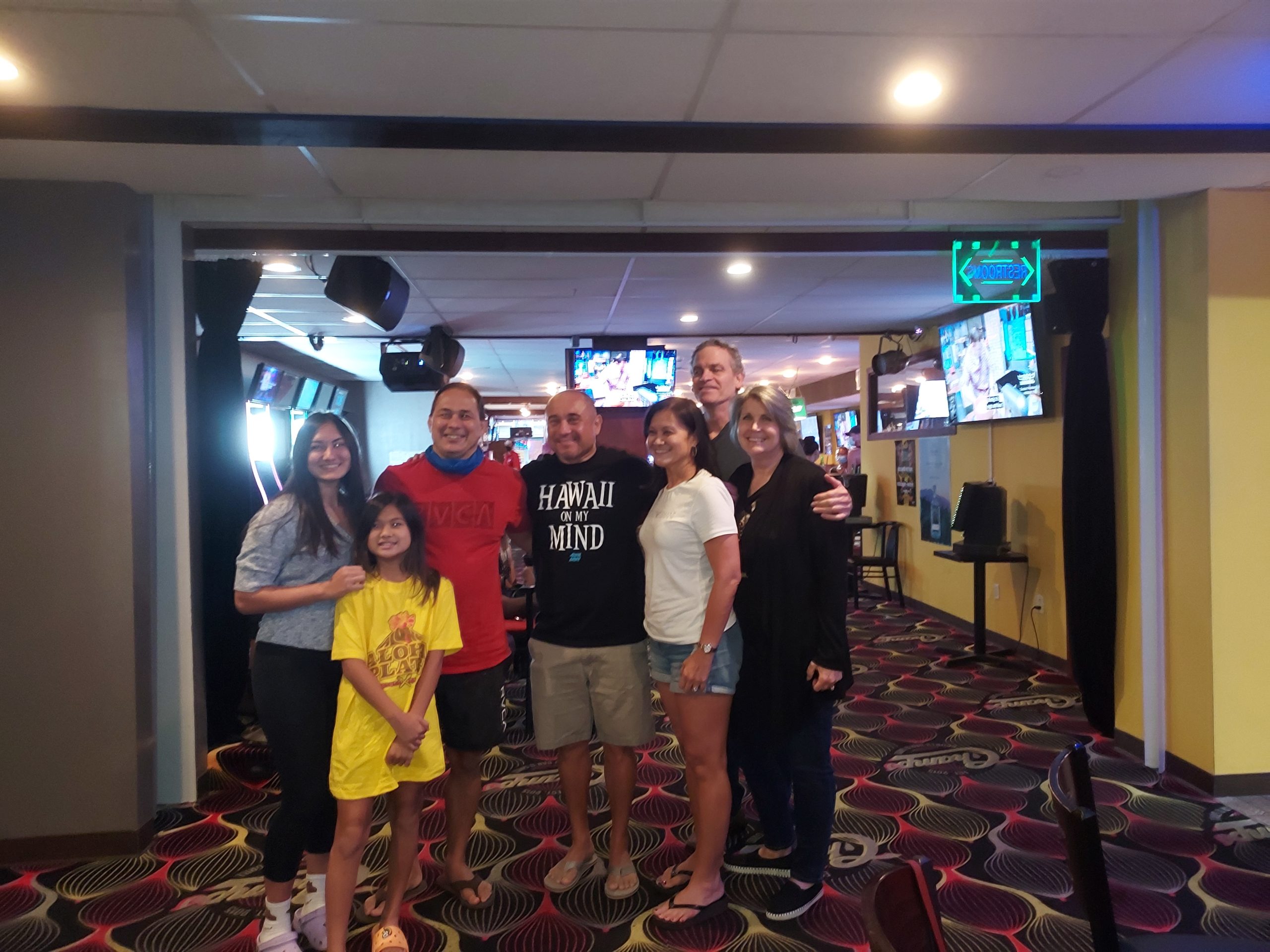 About 15 people gathered in front of an array of big-screens, sharing pupus, commentary, and laughs. Lots of laughs. Aloha Plate won the competition in 2015, and the team was invited back for the season that is currently airing on Sunday nights.
Of course, Lanai knows how it will end. He was there. But he can't spill the beans or share spoilers, and he has been tight-lipped about the show. "I don't think he's told anyone," Bruce whispered. It must be excruciating for Lanai to keep the secret. He's made a stellar career sharing his stories and expert insights. But non-disclosure agreements are legally binding, and "mum" remains the word.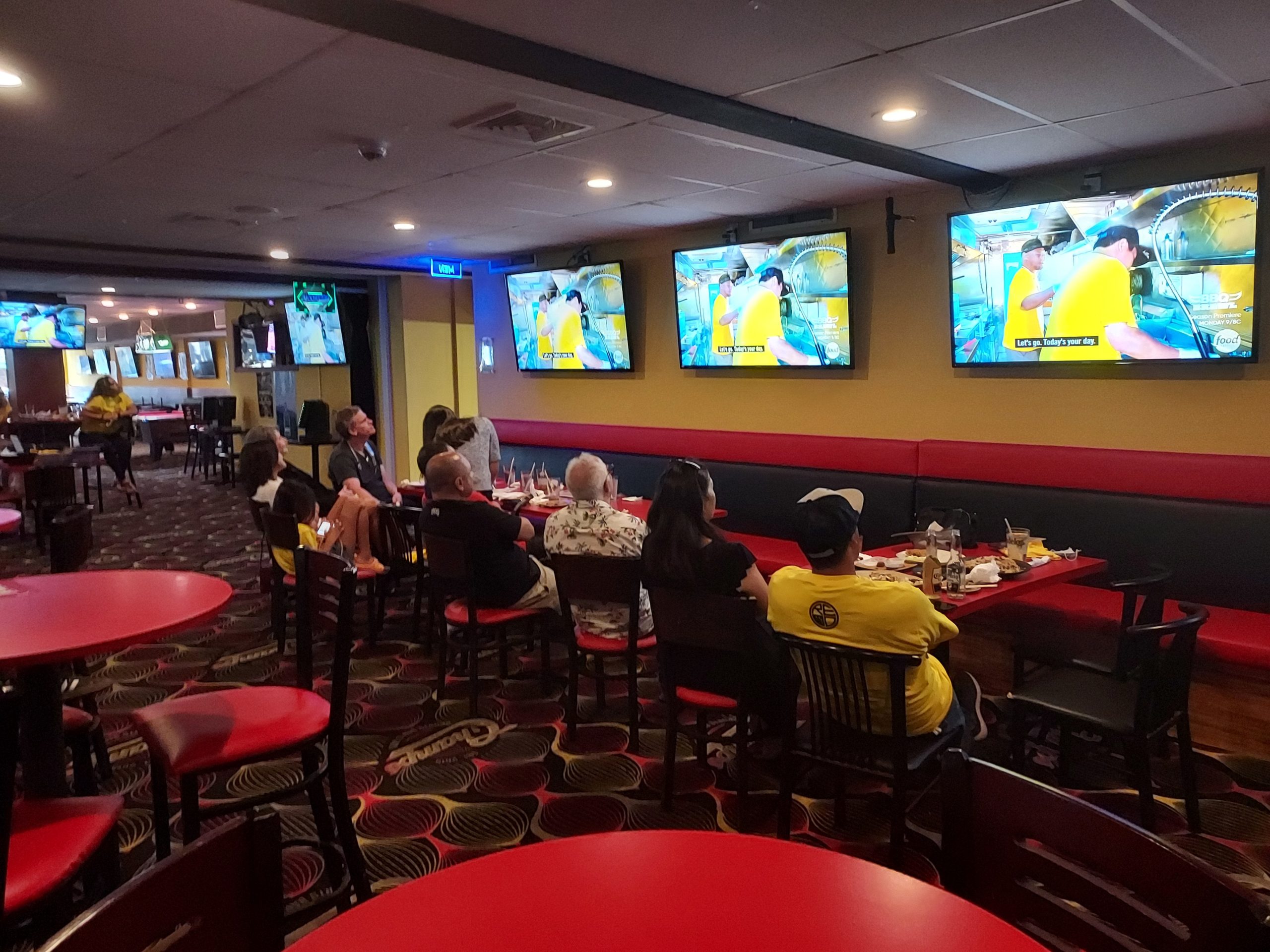 Sunday's episode was shot on the waterfront in the San Francisco's Marina District. Aloha Plate faced serious challenges and overcame them to continue. The suspense at the viewing party was palpable. And even though he was there for every minute of filming, Lanai was glued to the big screen, quietly watching the hour-long show with keen interest. He hasn't seen any of the completed episodes. He knows what happened, but like the rest of us he has no idea how the shows will be edited.
As a longtime broadcast personality in radio and television, Lanai studied every shot, every cut, and every line delivered with the careful focus of an expert in his element. It was a surprise to see someone whom we've come to know as hilarious wise-cracker sitting still, silently analyzing the show. We're used to Lanai being "always on".
We were all relieved to see Aloha Plate Food Truck survive the episode. Lanai knew how the episode would play out and yet he still seemed to share our relief. It was as though he was reliving the intense experience in real time. The stakes are/were high. Aloha Plate Food Truck made it to next week's episode.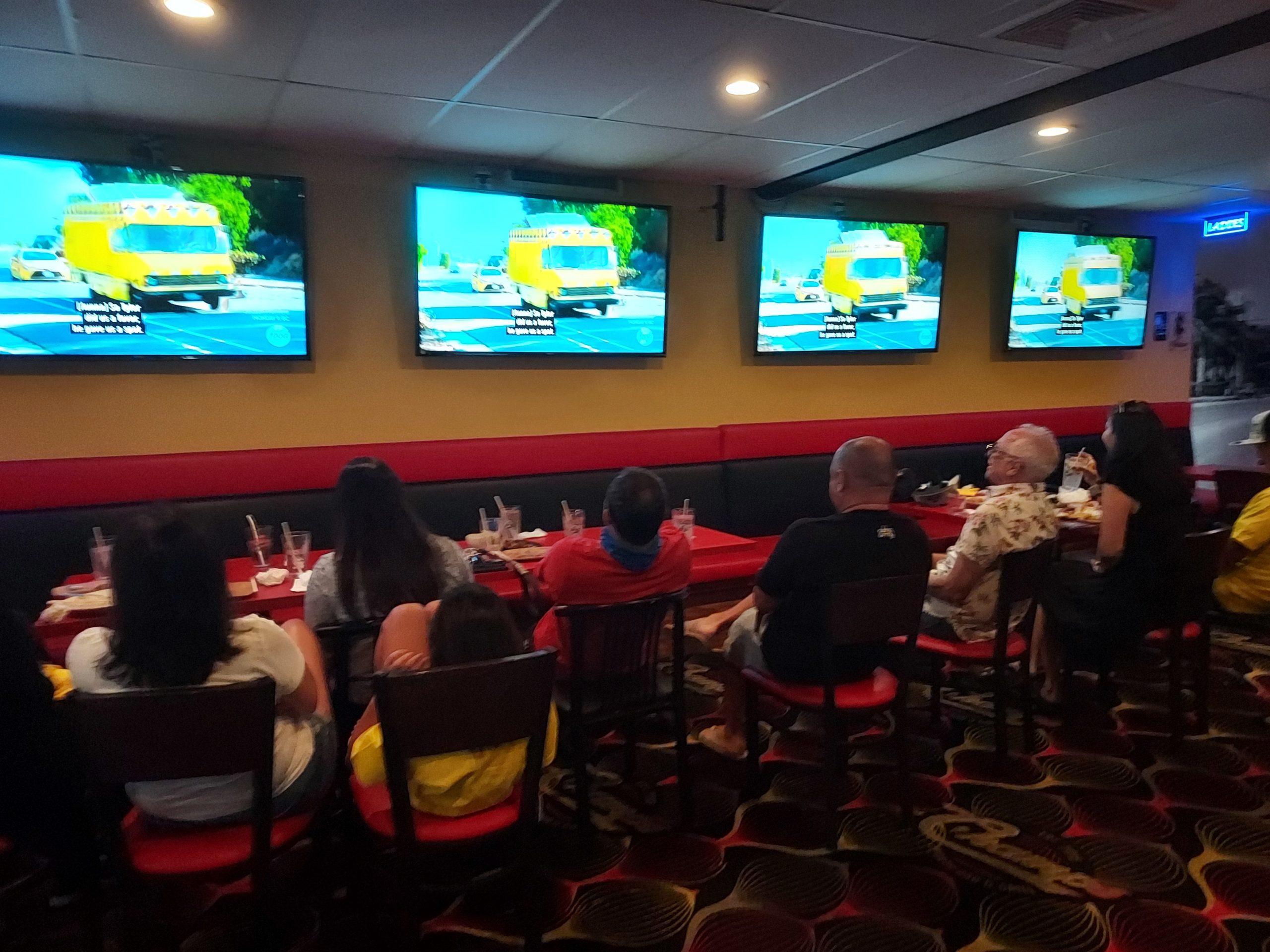 The Great Food Truck Race All Stars airs Sundays on the Food Network at 6:00pm HST. We are hooked. The competition is real. It is intense. Moments of levity and success are balanced out with grave challenges and crushing defeats. It is compelling television that somehow keeps you guessing and makes you hungry, or as we say in Hawaii, "ono for the grinds" at the same time.
Join us here Hawaii Aloha Travel in cheering on Aloha Plate Food Truck as the season continues. That's our ohana! Don't expect any hints or spoilers from us, though. Like you, we have to watch to find out what happens next, because Lanai won't give it up.