The Ship
The NCL Pride of America Cruise is an excellent choice if you're considering a Hawaii cruise. This ship is unique because it's permanently docked in the Hawaiian Islands, offering weekly sailings from Honolulu every Saturday. The Pride of America underwent complete renovations in 2015 and was refurbished in 2022. It can accommodate 2,100 passengers and boasts a crew of 900 members. She is 920 feet long with two pools is the world's only US-flagged ship, and features an all-American crew. The ship can comfortably accommodate larger families with 15 decks and numerous family suites.
The Experience
The NCL Pride of America Cruise offers a freestyle cruising experience for meals and activities so you're not tied to a structured schedule unless you want to. There's plenty to do on board, with 15 dining options and 12 bars and lounges. It's important to note that there are no casinos on board since the ship only sails in US waters. The cruise experience is akin to staying in a floating hotel, as it allows you to spend a significant amount of time in port, maximizing your land-based activities. Another advantage is the convenience of not having to repeatedly pack and unpack when island-hopping by plane to neighboring islands.
The ship primarily navigates from port to port during the evening while passengers are asleep, so you hardly feel like you're on the water. The seven-day itinerary includes 1 1/2 days on both Maui and Kauai, along with 2 days on the Big Island, encompassing both Hilo and Kona. The extended time spent on land makes this cruise an excellent choice for those who want to experience all the islands without the short port stays typical of other cruise itineraries.
Many clients appreciate the cruise because it resembles an all-inclusive vacation, offering unlimited dining, drinks, and activities bundled together.
Pre or post Packages to include Oahu
Since the ship departs every Saturday from Honolulu you need to fly to Hawaii (Oahu) to board the ship. It is recommended to combine the cruise itinerary with a few days in Honolulu either before or after the cruise. This is the ideal way to explore the island of Oahu and take excursions to places like Pearl Harbor, the North Shore, or Waikiki. Doing this lets you enjoy a delightful 10-day vacation on the islands.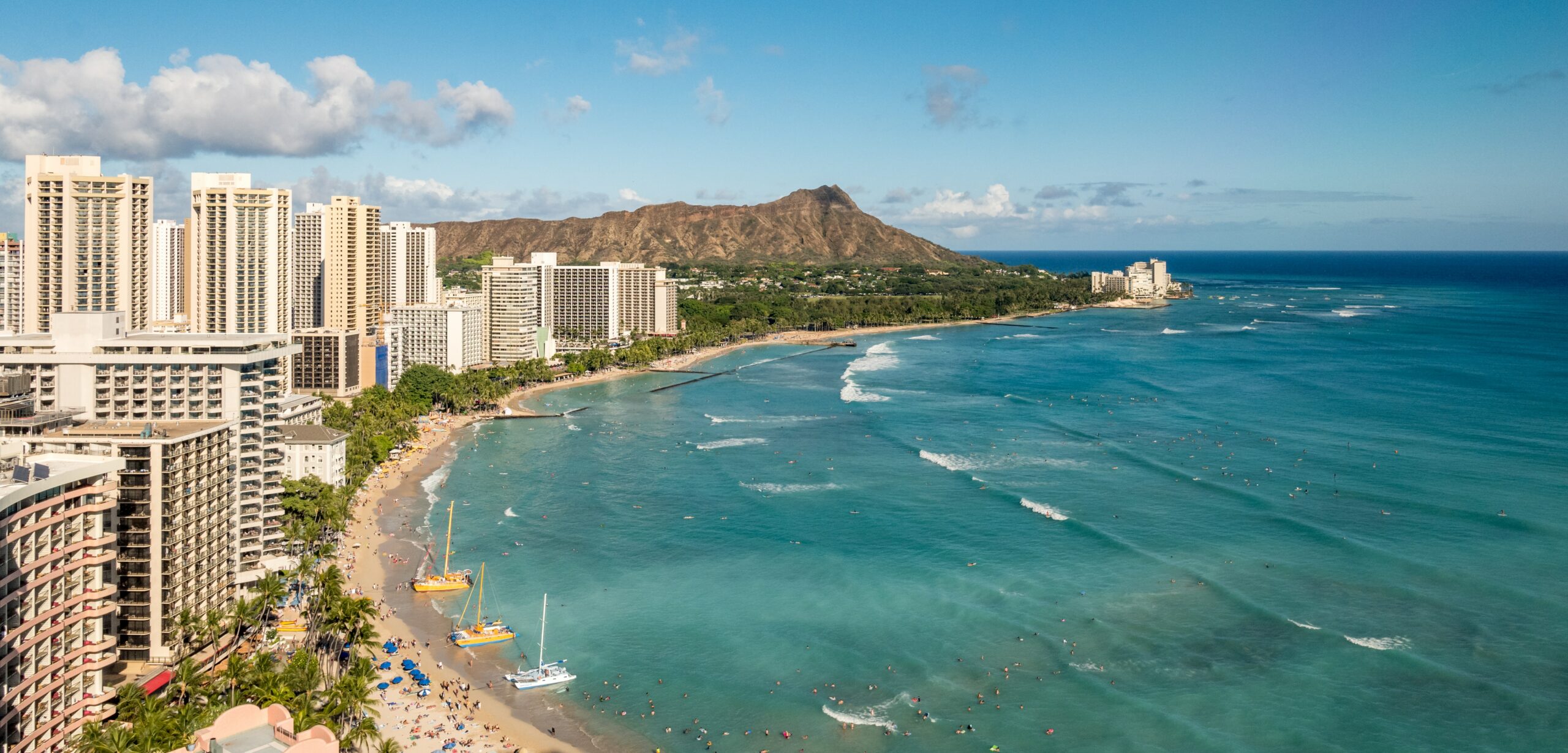 Pride of America Cruise Pricing
The average price for the cruise is about $2500 per person, depending on which cabin you choose. Hawaii Aloha Travel offers group pricing, so we can save you money by booking you into one of our groups. Another way to save money is by booking an inside cabin, which is the least expensive option. Since there's plenty of time spent on land during this cruise, you can cut costs by choosing an inside cabin. You won't be in your cabin as much as you would on a different ship coming from the mainland that spends a lot of time at sea. There are numerous places on the ship to enjoy while cruising, so you don't always need to be in your cabin.
We're here to help, check out our All-Inclusive Hawaii Packages or get help with airfare, picking hotels or activities. If it's in Hawaii we can make it happen.
Get Help With Planning