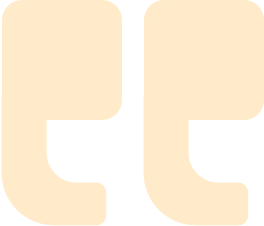 HIp, fun, hotel in Waikiki, super pet friendly and in the heart of Waikiki. The rooms are adequate but nothing fancy! Mahina and Sons restaurant on site is one of my favs.
The Surfjack on Lewers Street is a boutique hotel in Waikiki. With a distinctly surfer-hipster-shabby chic feel, The Surfjack caters to a younger clientele eager for affordable but upscale and socially and environmentally conscious hospitality.
The 112-room property features a "mid-century" look and feel that is popular among the many new boutique hotels in Waikiki. The Surfjack is committed to providing a unique, personal experience for its guests and offers much more than a bed and a shower at the end of a long day at the beach or hiking. It provides hospitality and service that is focused on making guests feel like part of a family or ohana.
Surfjack's onsite appeal
The Surfjack's Swim Club is its outdoor pool area, where nightly movie screenings and live music performances encourage Hawaii residents and guests to interact and get to know one another. Even the vintage style of the Surfjack's design is a topic of conversation.
The Surfjack's signature restaurant, Mahina & Sun's, is revered Hawaii restauranteur Ed Kenney's 4th Hawaii restaurant. It focuses on using locally-sourced ingredients for it dishes and signature cocktails. The hotel serves Ko Hana Rum, distilled from sugar cane grown on Oahu's Ewa Plain. Mahina & Sun's also bills itself as Hawaii's leader in ocean-friendly sourcing practices. To that end, The Surfjack provides reef-friendly sunscreen to its guests.
The design, amenities, service, and hospitality at The Surfjack has garnered international acclaim for their laid-back elegance and conscious environmental practices. It was given a 9.5/10 hotel review in Travel Weekly. The Surfjack was also featured on MTV UK. The San Francisco Chronicle noted in October that The Surfjack has never used plastic straws or foam containers and that was the first Waikiki hotel to eliminate single-use plastic water bottles.
Surfjack in the community
The Surfjack partners with a variety local artists, artisans, musicians, brewers and distillers to create a community of people with similar interests in healthy living and responsible environmentalism.
Rooms range from the One Room Bungalow to Three Bedroom Suite, with a One Bedroom Bungalow Penthouse and One Bedroom Penthouse Suite also available. Standard amenities like free Wi-Fi, complimentary soaps and bath products (from the Indigenous Soap Company), flat-screen televisions, and an in-room safe.
Like other boutique hotels in Waikiki, The Surfjack is also pet friendly. When it comes to hip, new boutique hotels in Hawaii, The Surfjack hits all the marks.