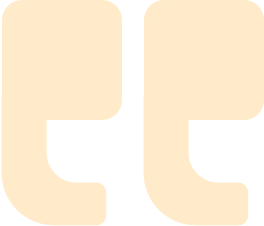 I just love this Hotel ever since it's been renovated! Perfect for my young honeymoon couples who want stay at a hip property with great nightlife and near the best beaches in Waikiki.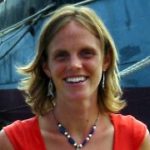 Boutique Hotel Luxury
Originally built on former royal lands in Waikiki, the Queen Kapiolani Resort recently underwent $35 million in renovations in 2018. The famous hotel has reclaimed its place among Waikiki's most historic and venerable historic properties.
Many of its upgraded rooms look out over Kapiolani Park, established in 1877 as Hawaii's first and largest public space. The construction was done to accommodate grand horseracing events. This had become popular among Hawaii's royalty. It was and remains the home of the Honolulu Cricket Club, which was established in 1893. It is the oldest cricket club in the Pacific.
In addition, while the Queen Kapiolani Resort's history goes back well over a century, major renovations have brought modern innovations in hospitality and technology to the Queen Kapiolani Hotel. All rooms feature 49" LCD LG televisions with premium channels. The hotel also has in-room refrigerators, Wi-Fi, digital safes, Nespresso machines, and more.
Home to Hawaiian Art and Culture
The Queen Kapiolani Hotel also offers a unique cultural experience rich in the arts and music. The lobby features commissioned works by several cherished local artists Mike Field, Nick Kuchar, and Katie Borden, and photos and paintings from the "Golden Age of Waikiki". The Greenroom Gallery is home to an Artist in Residence program. The 2nd Floor Royal Art Gallery features royal portraits, including Queen Kapiolani herself.

The hotel's outdoor living room and the lounge "Deck" make up one of Waikiki's premiere live music venues. Talent includes some of the most famous names in Hawaiian music regularly. "QK Arts & Music" lies at the heart of the Queen Kapiolani Hotel experience.
Legendary Hawaii surf professional Hans Hedemann founded Kaimana Surf Shop at the Queen Kapiolani Resort in 1995, and it offers surf lessons and rentals by certified CPR trained lifeguards. These experts deliver high-quality instruction for surfers of all ages and abilities. And the perfect waves of Waikiki are only steps away.
Accommodations
There is a wide variety of room types to choose from at the Queen Kapiolani Resort. Ocean views, city views, and views of iconic Diamond Head are on offer, as well as standard room models. Premier Suites, a Penthouse Suite, and Junior Suites are available as well. All rooms feature Serta Dream Mattresses and extra-comfort linens. Renovations and improvements at the Queen Kapiolani Hotel have returned it to its original glory, with all of the modern features and amenities of the 21st Century hospitality industry.