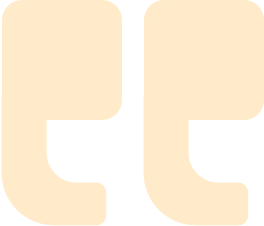 While not directly on the beach, the property is very close and on the quiet side of Waikiki at the base of Diamond Head. It's a boutique hotel experience, so perfect for couples and honeymooners. Not my choice for families.
The Lotus Honolulu at Diamond Head is an award-winning property located at the base of majestic and iconic Diamond Head Crater, at the quiet eastern end of Waikiki's Gold Coast. Neighboring legendary Kaimana Beach, also known as Sans Souci Beach (and occasional home to slumbering Hawaiian monk seals and their pups), The Lotus Hotel was rated Trip Advisor's #1 Oahu Hotel.
The Lotus is an upscale boutique property with special amenities that far exceed expectations. Yoga in the Park and beach-cruiser bicycles are on offer, providing the opportunity to enjoy the lush green expanse of neighboring historic Kapiolani Park. Its tennis courts are of professional quality. The 50-room hotel features Asian-inspired décor and the warm friendliness of genuine Hawaiian hospitality.
The Lotus Honolulu at Diamond Head is home to TBD…, the critically acclaimed restaurant by Vikram Garg (formerly Halekulani's Executive Chef) that opened as a pop-up in 2019. Garg has been recognized as among the world's greats by the Beard Foundation and a host of other prestigious institutions. His classic French cuisine is infused with a global perspective, honoring gourmet traditions from his home country of India and around the world while honoring Hawaii's own foodways and ingredients.
The Lotus offers the "Hui" service, which allows guests to rent a car for an hour, an afternoon, or a whole day. Add to that free guest parking (unheard of in Waikiki!), and the Lotus Honolulu Waikiki emerges as one of Waikiki's most unique and modern hotels.
The rooms at the Lotus Honolulu at Diamond Head boast "a balance of leisure and elegance". From ocean and partial-ocean views, to sweeping park views, to the Penthouse 2-Bedroom Ocean View, the sounds of the ocean and breeze may lull you to sleep and the beauty of the sea is never more than a few steps away (ADA accessible rooms are also available). All rooms and suites offer state-of-the-art in-room amenities, including reusable water bottles and a FloWater filling station, high-speed Wi-Fi, and a high-tech business center.
Slightly removed but still easily accessible to the bustling shopping, dining, and entertainment of the heart of Waikiki, the Lotus Honolulu at Diamond Head