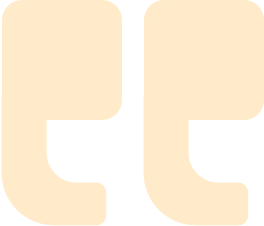 This is one of my favorite new Hotels to recommend in Waikiki . The rooms are comfortable, large and stylishly decorated. The food at the Hideaway is excellent (the Poke Wonton Tacos are perfection) and the drinks are well poured and the bar staff were all great to talk to. The pool area is small but perfectly formed and the location is excellent.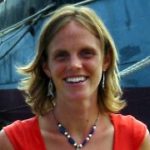 Relive 1960's Honolulu Elegance at The Laylow Hotel, Autograph Collection. Immerse yourself in a mid-century modern paradise nestled within a verdant garden in Waikiki, offering a quintessential Hawaiian retreat. Our rooms seamlessly blend nostalgic charm with modern conveniences, boasting king-sized beds, free Wi-Fi, and tranquil lanais. Bask under the sun by our saltwater pool, adorned with lush plants and cozy lounges. Please bring along your furry friend to our pet-welcoming haven. Begin your day at Hideout with a Waikiki breakfast and rich Kona coffee. As the day progresses, savor the Modern Hapa Hawaiian delicacies crafted from the finest oceanic and local farm produce. Quench your thirst with our diverse cocktail and craft beer offerings at our airy rooftop bar with dual fire pits. Hideout evolves into Kuhio Avenue's vibrant hub as dusk falls, pulsating with local rhythms.
Retro Vibes, Modern Thrills: Dive into the Ultimate Millennial Escape!"
The Laylow Hotel offers a variety of rooms and suites to choose from, each with its charms. It is also pet-friendly, a policy many new boutique hotels in Hawaii and worldwide have adopted. The hotel also offers ukulele lessons and a 24-hour fitness room. Hotel management seeks to appeal to millennials, so along with the understated "mid-century" design theme, rooms and suites are equipped with high-tech amenities like smart televisions and Wi-Fi. The designers of the Laylow Hotel weren't specifically targeting millennials, although the hotel's soulfulness appeals to them. There are perfect "selfie" locations throughout the hotel, which was incorporated into the design.
Dining Options and Amenities
The Laylow Hotel is home to Hideout, the hotel's signature restaurant. Executive Chef Bryan Byard has been featured in Modern Luxury and is acclaimed for his Pacific Rim cuisine that incorporates locally sourced ingredients with premium meats and seafood. The pool is surrounded by large chaise lounge chairs and looks down onto Kuhio Avenue below. Live entertainment is offered throughout the week. Amid Waikiki's constant hustle and bustle, the Laylow Hotel is an oasis of style and substance. It's a shining example of what the new direction in boutique hotels is meant to look and feel like.