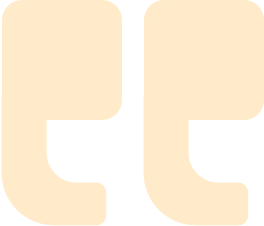 When clients ask me where to stay when they don't want to be in Waikiki I offer this property. Perfect for honeymooners or for a special occation, the resort has everything you would expect from the Four Seasons brand.
At the Four Season at Ko Olina you'll find your very own place of joy. This beachfront island Resort sits on Oahu's wild and rugged western coast, where vast ocean views and lively pools and lagoons provide the setting for an unforgettable adventure. Take the family for a ride on an outrigger canoe, splash around in the turquoise waters of our white-sand beach, play a round of golf as you weave through waterfalls at Ko Olina Golf Club, or spend the day reconnecting with your inner self at Naupaka Spa & Wellness Centre. Whatever the perfect vacation looks like to you, we've got it here – mai ka la hiki a ka la kau ("from sunrise to sunset") and long into the star-filled night.
Indulge and Decompress
Guests can indulge in the resort's world-class spa, drawing inspiration from the island's natural elements to offer rejuvenating treatments. Multiple swimming pools, including family-friendly options and secluded adult-only areas, dot the property. The resort is home to the Ko Olina lagoons, offering pristine waters for various water activities. A championship golf course and a state-of-the-art fitness center further enhance the recreational offerings. The resort boasts an array of dining options, each offering a distinct culinary experience. From beachside grills serving fresh seafood to refined restaurants presenting international gourmet dishes, every palate is catered to. The blend of local ingredients and global flavors ensures a culinary journey through every meal.
Explore the beauty of the Island
Just 35 minutes from downtown Honolulu on Oahu's sunny western shore, our beachfront Resort is edged to the north by the pristine nature preserve of Lanikuhonua ("where heaven meets the earth") and to the south by four lovely beach coves, known as the Ko Olina Lagoons. We're just a short walk to the award-winning Ko Olina Golf Club and a few minutes drive to the Ko Olina Marina, Hawaii's only private deep-draft marina – where you can set off for fishing, sailing, and whale-watching expeditions.
No matter which room you choose, a private lanai outfitted with modern lounge seating provides the perfect place to relax with your morning coffee or evening cocktail and enjoy the island views. Second best spot? Your comfy Four Seasons Bed