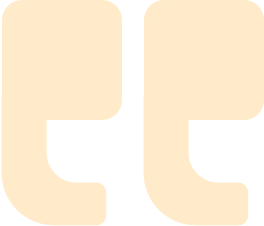 "Nice clean condos with a great view of the ocean just steps away! With all units facing the ocean, you are pretty much guaranteed an ocean view. Good location for exploring the island. Everything needed to cook meals complete with gas grills on the sandy area near the water."

Aston Kona by the Sea is an 86-room condominium resort located in Kailua Kona on the Big Island's western shore. The resort is set on a rocky shoreline overlooking the picturesque Kona coast. This property is a serene oceanfront haven that encapsulates the enchanting spirit of Kona. Overlooking the Pacific's vast expanse, this resort offers an intimate Hawaiian escape combined with the panoramic beauty of a tropical paradise. Lush, meticulously landscaped gardens embrace the property, while the symphony of crashing waves provides a harmonious backdrop. The resort's architectural design pays homage to traditional Hawaiian aesthetics, complemented with modern touches highlighting comfort and elegance.
Fully Equipped Condos
Every unit boasts spacious living areas, fully-equipped kitchens, and private lanais, offering unobstructed views of the shimmering ocean or verdant gardens. The interiors are adorned with contemporary island décor, ensuring every guest's cozy and authentic experience. All units feature full or partial ocean views and accommodate between four and six guests. Resort guests receive complimentary parking and in-room high-speed internet access. WiFi hotspots are available in the lobby and pool areas. The Beach Club on the property is perfect for corporate retreats and private events. The two-room venue accommodates over 70 people and features large panoramic glass walls that open up to the oceanfront lawn.
Amenities and Dining
The resort's oceanfront setting means guests are just steps away from feeling the soft sand between their toes and diving into the clear, azure waters. Resort amenities include a spacious freshwater pool, sun deck, jet spa, lounge chairs, and barbecue grills. Nearby amenities include public tennis courts, championship golf courses, beach access, and preferred snorkeling locations. Several restaurants are located nearby and offer a variety of international and local cuisine. Popular dining destinations include Kona Brewing Company, Rapanui Island Cafe, Quinn's Almost by the Sea, and Jackie Rey's Ohana Grill.
Ideal Location
Nearby activities include Mauna Kea summit tours, coral reef snorkeling, coffee plantation tours, surf lessons, and outdoor luaus with traditional hula performances. Additional attractions on the Big Island include the H.N. Greenwell Store Museum, Mauna Kea, Akaka Falls, Coffee farms, and Hawaii Volcanoes National Park. Aston Kona by the Sea's strategic location is a gateway to the Big Island's myriad attractions. From snorkeling in the nearby Kahaluu Beach Park to exploring the diverse marine life to strolling through the lively streets of Kailua-Kona town with its rich history and vibrant marketplaces, there's something for every traveler.