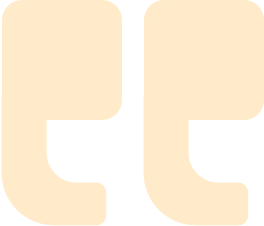 This is truly one of the most beautiful properties in Hawaii. Perfect for honeymoon couples or anyone wanting to splurge on an upscale over the top resort.
Following a $300 million renovation, the 1 Hotel Hanalei on Kauai's North Shore, a luxury resort designed to maximize wellness and sustainability. With a firm commitment to providing world-class, environmentally responsible luxury accommodations, 1 Hotel Hanalei has set a new standard in modern, mindful luxury on the Garden Isle.
1 Hotel Hanalei overlooks world famous Hanalei Bay, the stunning vista made famous as "Bali Hai" in the classic and multiple Oscar-winning WWI film From Here to Eternity. The magnificent sustainable wellness retreat offers dozens of studio, room, suite, and villa options on the expansive property, which is set to become LEED-certified for its extensive efforts toward zero waste, renewable energy, and environmental stewardship.
Sustainable, luxury wellness
The reimagining and renovations that took place at the property re-purposed more than 140 tons of materials, keeping them out of landfills, and kept an estimated 73 tons of greenhouse gases from entering the atmosphere. The resort is also a participant in the Surfrider Foundation Kauai's Ocean Friendly Visitor Program that focuses on education and marine debris removal along the shores of Kauai's beautiful Hanalei beaches. 70% of the vegetation on site comprises vital native, endemic, and other plant species that were vital to the survival of Hawaii first Polynesian settlers many hundreds of years ago.
The Bamford Wellness Spa at 1 Hotel Hanalei offers 13 different wellness and training programs that combine traditional native Hawaiian healing treatments with advanced modern technology for maximum benefit. These include walking excursions, yoga instruction, strength training, and stress reduction.
Farm-to-table dining
1 Hotel Hanalei also features world-class dining at 1 Kitchen by Executive Chef Mel Fogata, offering fresh fare from Kauai's farmers, ranchers, and fishers. Welina Terrace is described as a "modern, Japanese-inspired lounge" with handcrafted cocktails, local brews and spirits, and an impressive selection of more than 25 sakes. Delectable, shareable sushi plates are created by Chef Misao Masuda.
1 Hotel Hanalei offers a singular luxury wellness and sustainability experience unlike any other in all of Hawaii in a breathtaking natural setting you will never forget. With guided hikes, canoe, surfing, and ocean and river kayaking excursions, 1 Hotel Hanalei invites you to embrace the natural beauty of Kauai in unparalleled luxury.
The property does not charge a resort fee and does not offer self-parking.