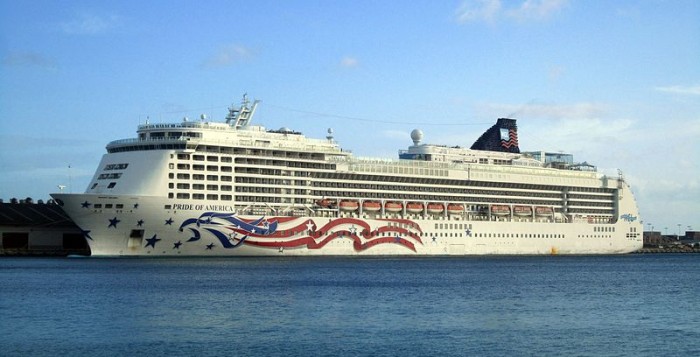 See more Hawaii!
The NCL Pride of America Hawaii is the only seven-day cruise around the Hawaiian Islands. Additionally, it offers more land time than any other cruise ship sailing in Hawaii. This modern vessel has an American theme, which is fitting because it's the only US flagged ship in the world. For that reason you won't need a passport or Visa, making it easy and simple to cruise. That means you'll fund a 100% American crew, so you'll feel right at home.
The great thing about cruises in Hawaii on this ship is that you can see all 4 major islands in just seven days, which is impossible to do with a land-only package. And most people stay on Oahu for a couple of days before or after their cruise, making this a perfect 9 or 10 day Hawaii vacation. The ship only cruises at night, so you'll have plenty of time in each port to really get a feel for Hawaii. The NCL Pride of America Hawaii is literally a floating hotel.
There are two main dining rooms and a variety of specialty restaurants available onboard, including Teppanyaki and French cuisines. NCL offers freestyle cruising so you can eat whatever you want, and you won't have to worry about taking off your Aloha shirt and shorts either. If you decide to spend time on the ship there are daily activities planned, as well as fun shows featuring Hawaiian artists to keep you entertained.
You'll have plenty of time to experience the islands and all they have to offer. The ship offers many shore excursions that you'll be able to share for a lifetime. Call us today to find out more about our affordable Hawaii Cruises.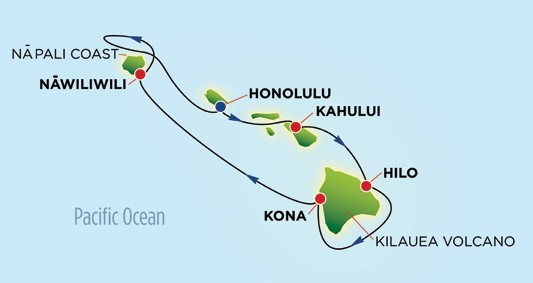 Departures
Ships leave Honolulu every Saturday for a 7 day sail, Year Round