Kilauea Volcano is again erupting on Hawaii Island, with a lava lake formed in Halemaumau Crater. Officials say that the lava is likely to remain contained within the crater. As new images and video of the spectacular event at Hawaii Volcanoes National Park, something else is spreading from the volcano: vog in Hawaii has returned. We offer here a brief explanation of what vog is, its potential effects, and how to cope with it.
Simply put, "vog" (a portmanteau of "volcanic fog" or "volcanic smog") is an atmospheric volcanic haze that emanates from an active volcanic eruption. It's not uncommon in Hawaii. Volcanic activity at Kilauea has been basically ongoing since a major eruption occurred in 1984. The recent eruption at nearby Mauna Loa Volcano did not create atmospheric vog because of the high altitude of the fissure it created.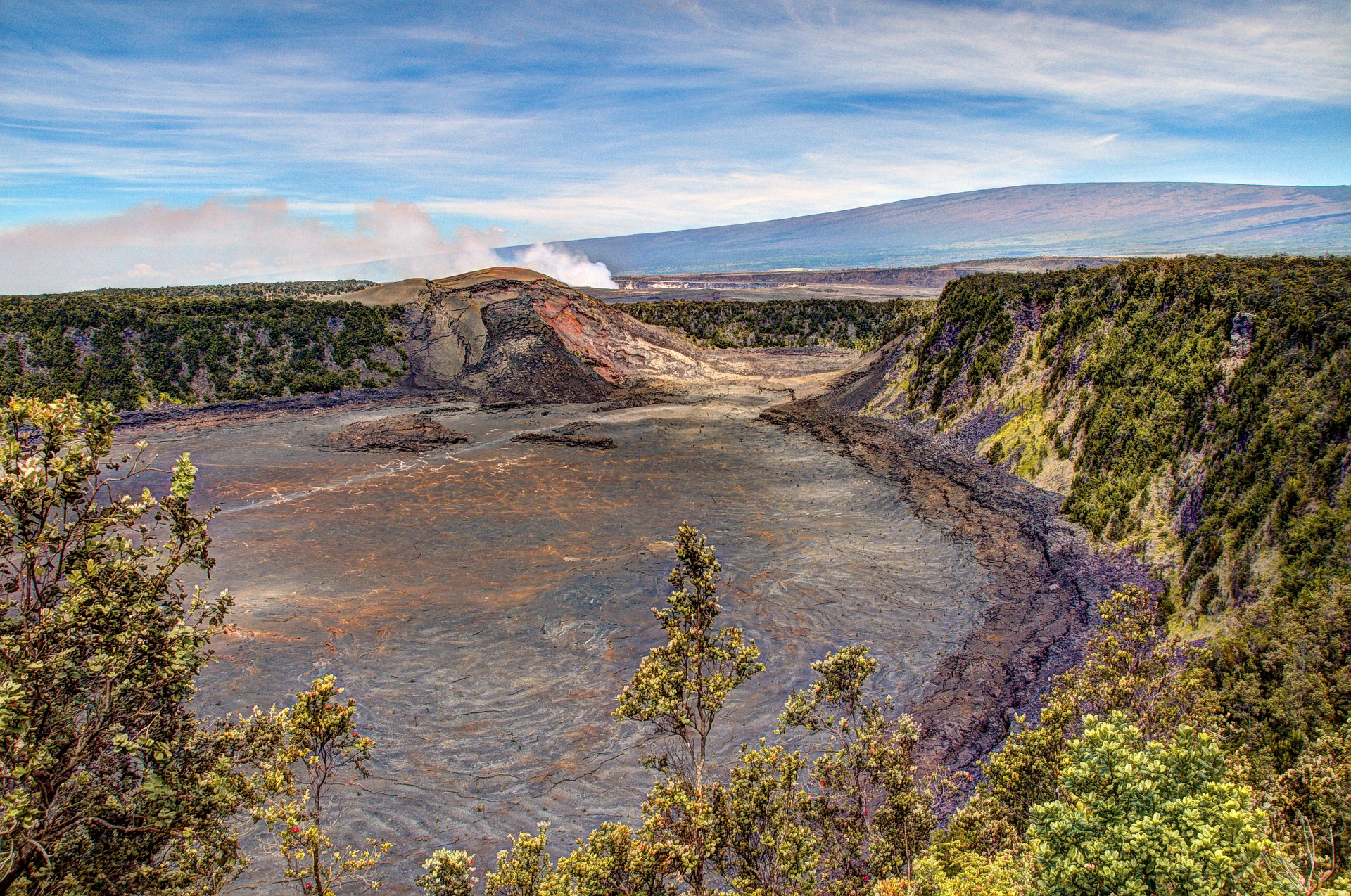 Vog in Hawaii hazards
The particulates that are carried in vog include sulfur dioxide, which is can be hazardous to public health in higher concentrations. Even at low levels, vog can create real health concerns for people with respiratory conditions like bronchitis, emphysema, and asthma. It affects people differently. I was asthmatic as a kid but grew out of it (I'm told that's fairly common). I'm not bothered by vog, but some friends and family who are otherwise perfectly healthy experience sometimes severe symptoms when the vog settles in.
Watery eyes, wheezing, coughing…it can get rough for those who do experience symptoms in "voggy" conditions. (We're not sure that "voggy" is an actual word, but we use it here in Hawaii as part of the vernacular.) Fortunately, there are ways for Hawaii visitors and residents to mitigate the physical effects of vog. And the hazy conditions make for some truly amazing sunsets.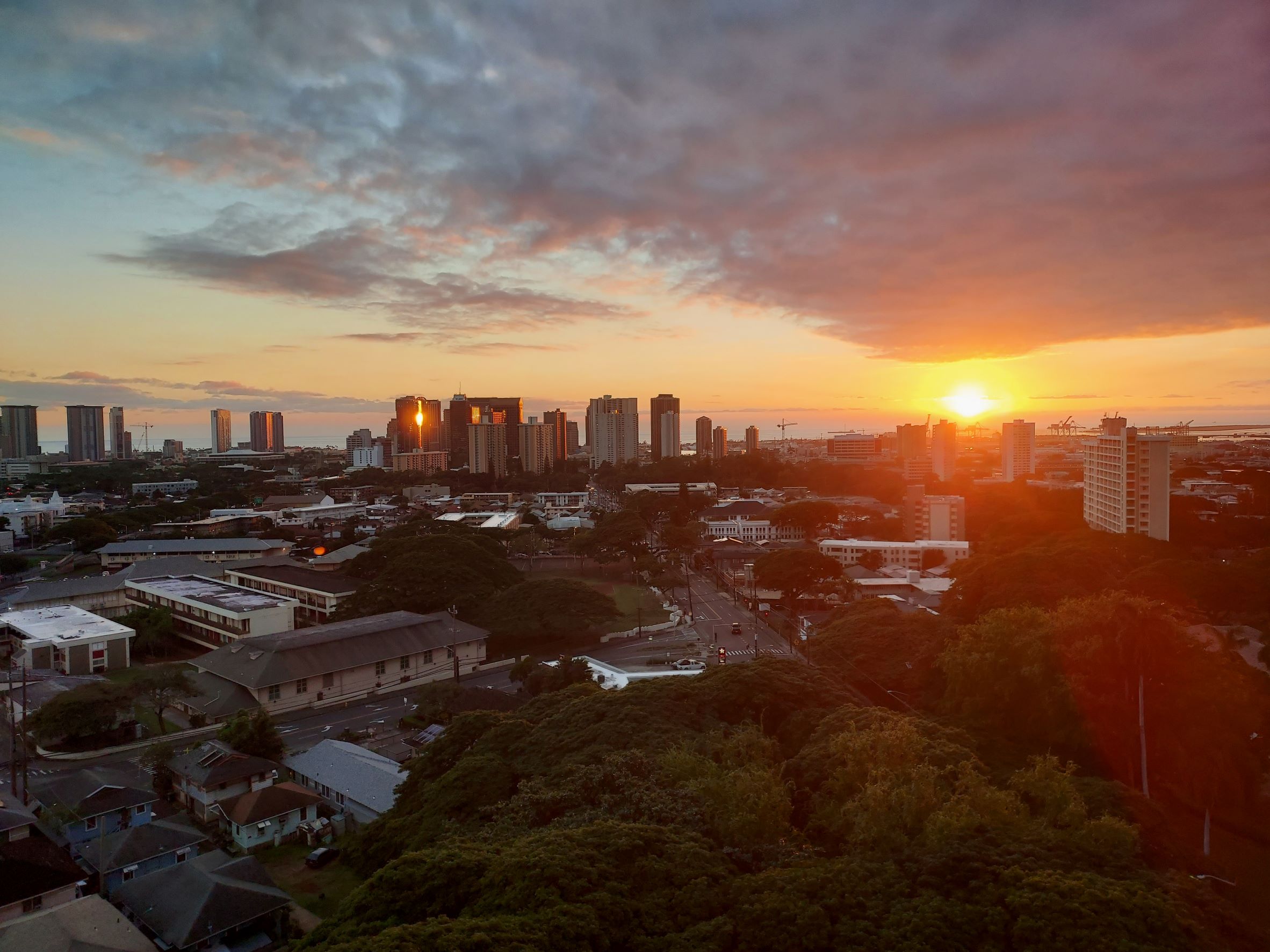 Coping with vog in Hawaii
First is by wearing a proper mask when visiting Hawaii Volcanoes National Park or anywhere else in Hawaii when the vog is thick in the air. N95 masks, which we are all familiar with because of the pandemic, are more effective than the flimsy blue paper masks that were ubiquitous in the darkest days of the pandemic. There is no debating the efficacy of N95 masks in providing protection against the particulates in vog.
Keeping properly hydrated is also important. Drinking ample fresh water can help loosen chest congestion and make breathing in volcanic haze less problematic for those most affected by it. And in Hawaii's low latitudes, it's always a good idea to drink plenty of water.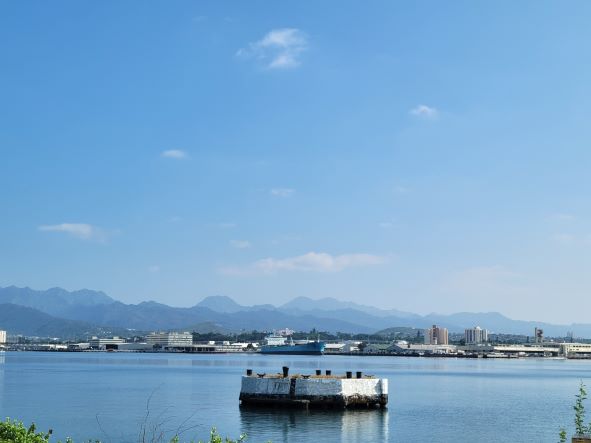 As a last resort, if the vog is "getting to you" is to try to stay indoors in places with proper air filtration. It seems counter-intuitive to recommend staying indoors as new and highly contagious strains of the coronavirus make their way around the world, we know. But, like covid, vog is real. If the vog is problematic for you, you should be wearing an N95 mask anyway. Just keep it on indoors for covid protection, too.
The current Air Quality Index in Honolulu at the time of this writing is at 61, which is "moderate". Certainly, many Hawaii visitors and residents are experiencing negative effects of the increased sulfur dioxide. For many, vog is not problematic at all. It's just kind of ethereal and weird. Hawaii visitors with respiratory concerns should stay updated on current conditions to prepare for potentially hazy skies. Contact the experts here at Hawaii Aloha Travel for help planning around a "voggy" Hawaii vacation.