It's been a long time since we've written about Oahu's Rabbit Island Hawaii. Seen from the Makapu'u Lighthouse Lookout, Makapu'u Beach Park, and much of the Windward Side, it's a familiar sight for residents whether or not they know its history and status. The improved Makapu'u Lighthouse Trail and increased public parking to accommodate the ever-growing awareness of and enthusiasm for it bring new eyes to the spectacular view every day. So, we'll revisit it.
Rabbit Island, or Manana Island in Hawaiian, is one of two uninhabited islets just offshore of Makapu'u Point, Makapu'u Beach Park, and Kaupo Beach Park in waters off the eastern end of Waimanalo. The other, smaller islet is Kaohika'ipu Island. Both are Protected State Seabird Reserves, and access is generally prohibited by the Department of Land & Natural Resources. The picture above was taken from near the Ocean Safety lifeguard tower at Makapu'u Beach park.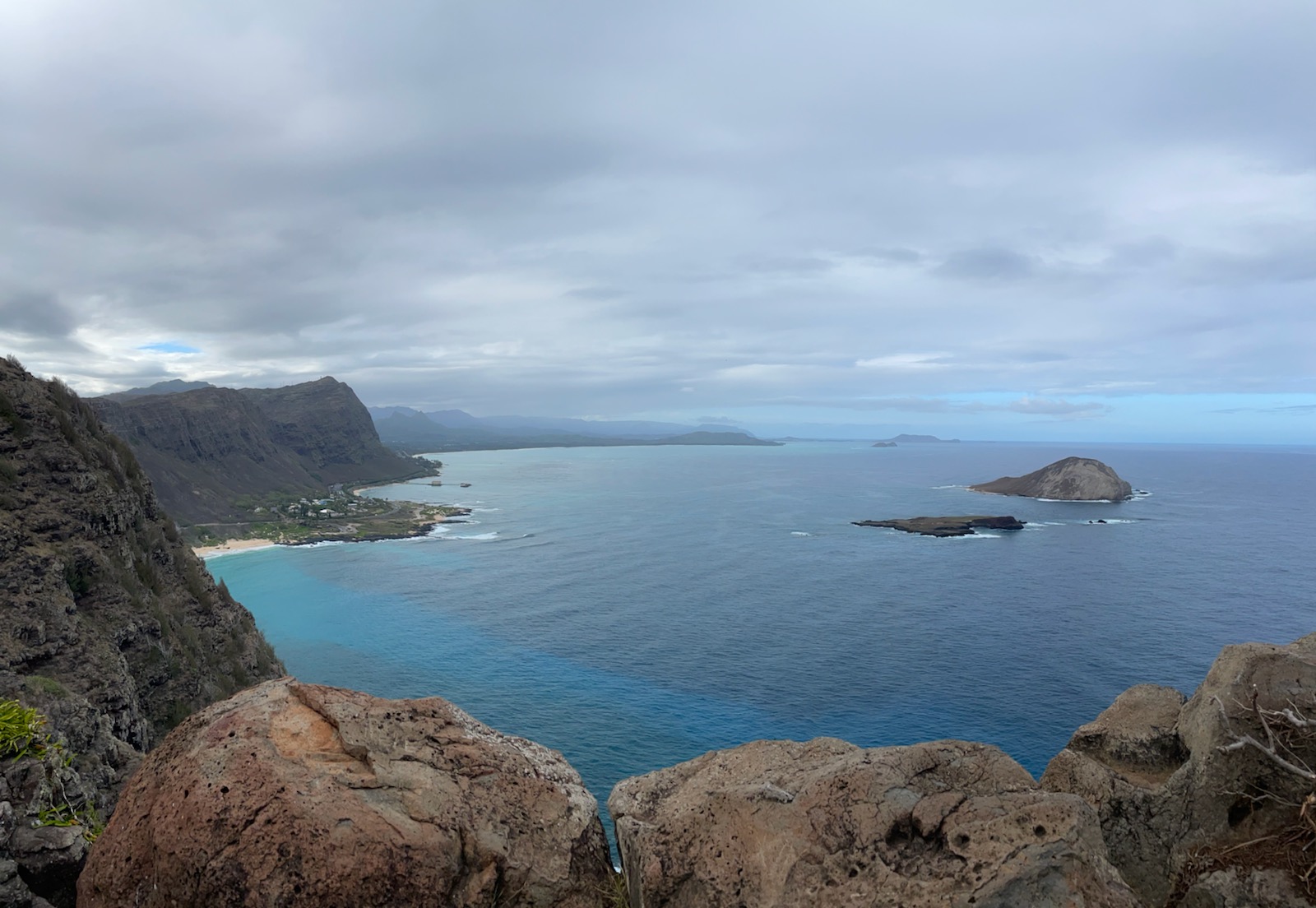 Why the name?
There are two reasons for Rabbit Island's unusual name, one literal and one figurative. Manana Island was literally home to a rabbit colony, put there by plantation owner John Cummins back in the 1880s. Figuratively, it resembles what a rabbit's head might look like while swimming if you have some imagination and look at it right from the right angle.
Back to the actual rabbits of Rabbit Island: they were a disaster for the delicate ecosystem on Manana. It's home and nesting site to many endangered native and migratory seabird species. Its tiny sand beach (the island itself is all of 67 acres) is the occasional home of itinerant (also endangered) Hawaiian monk seals as they hunt and sun their way through Hawaiian waters. Native naupaka and other plant life clings to windswept cliffs and slopes.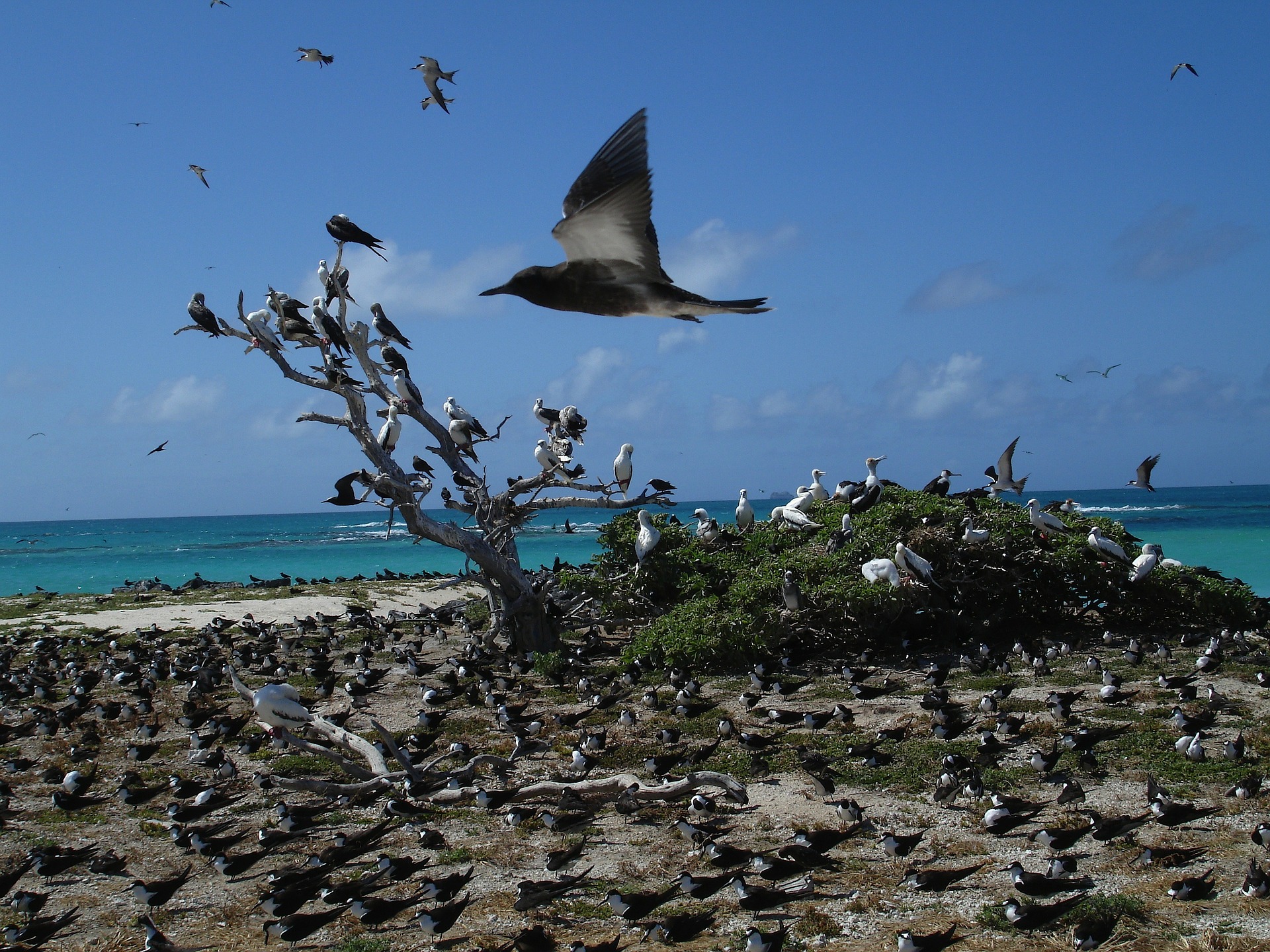 We Blog About Hawaii Because We Love Hawaii
It took about a hundred years, but the rabbits are gone from Rabbit Island Hawaii, Manana and new nesting sites have taken hold. Rabbit Island is returning to an untouched, rabbit-free natural state.
Protecting Rabbit Island Hawaii
Scientists and resource managers make periodic landfall for important scientific and law enforcement reasons. There was even the Rabbit Island Music Festival, recorded and filmed in 1973, featuring beloved Hawaiian music luminary Gabby Pahinui and some family and friends (sound and film crew, watchful officials, and no one else). That record was a huge success and helped propel a Native Hawaiian cultural renaissance that began in the 70s. An archaeological study of human burial remains on Manana was conducted in 1981 for the DLNR.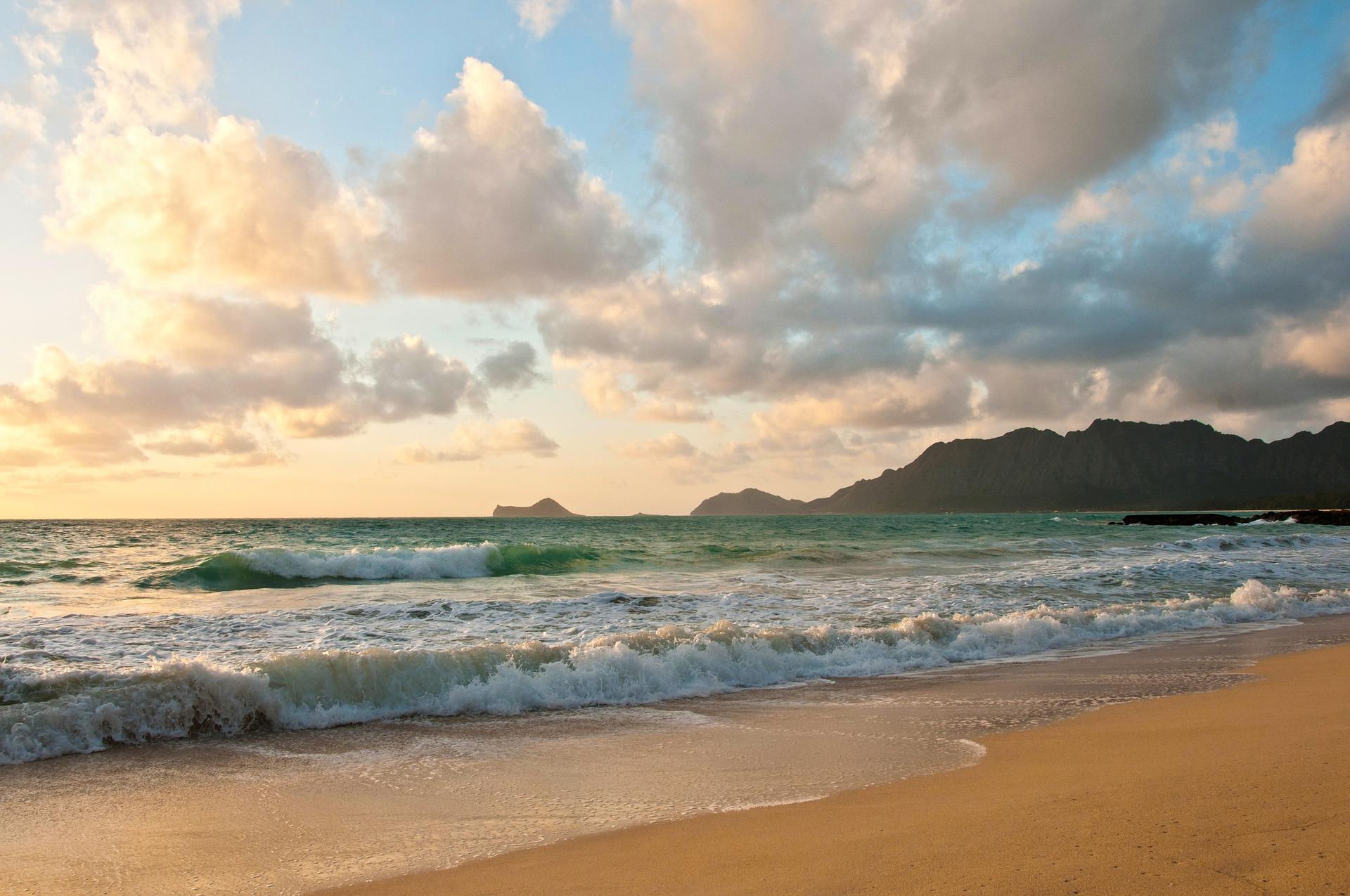 Interesting and close to shore as Manana "Rabbit" Island may be, only a handful of experts and authorities will ever set foot on it or its smaller neighbor. I'll admit that many years ago, I once had excellent surf at a Rabbit Island reef that caught a North Pacific swell, and I hit that reef hard. Not with my feet, though. And we knew better than to go ashore. I've never been back.
During spring and summer months you can see the sky above and between Manana and Kaohika'ipu teeming with seabirds in a seasonal and timeless dance. When the winds whip in from the east, swells crash into the islets and send raging plumes of whitewater exploding into the air of Rabbit Island Hawaii. It's even more dramatic with a good camera or set of binoculars.
Rabbit Island is not a destination. But Waimanalo area lookouts and beaches with a view of it (and its smaller neighbor) are. And the view is enough. We can help plan the trip.