A friend of the HAT Blog, Chef Adam Gilbert, opened Monarch Poke in Pearl City in November 2022. Located in a nondescript strip mall near Pearlridge Shopping Center, the dishes on offer belie the workaday tedium of shoe stores, auto body shops, and plate lunch joints that typify the area. A recent Friday lunchtime visit saw more people waiting in line at Monarch Poke than at the fast-food hives that are its neighbors.
In the past ten years or so, "poke bowls" have become part of the global dining mainstream. It seems odd to me, to be honest, as raw fish is not for everyone. But the fact remains. The popularity of the dish resulted in a 2018 lawsuit by Chicago business over the name "Aloha Poke" and the curious reality that there are five poke bowl restaurants in…Oklahoma City? Yep. I checked.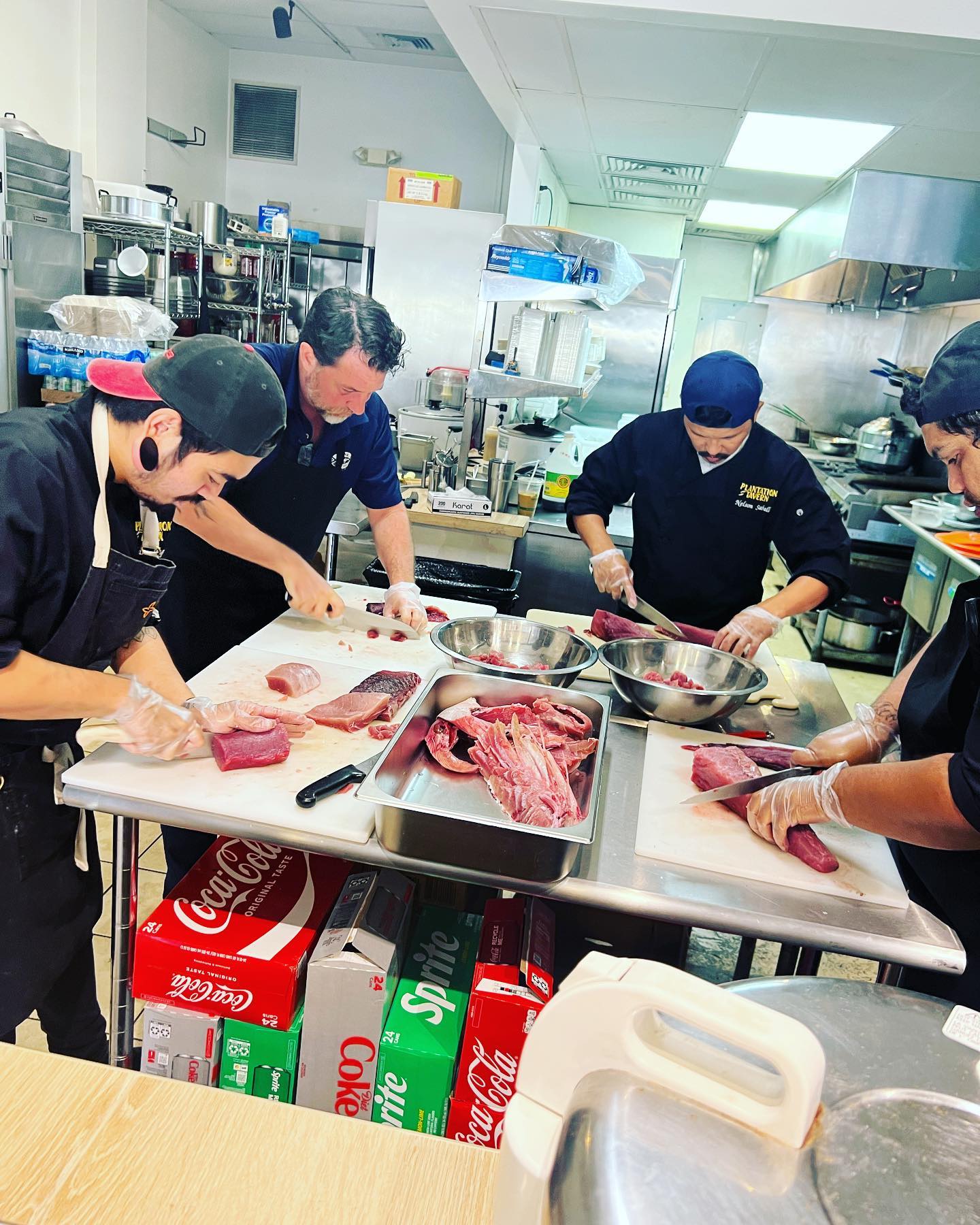 I'm not sure how fresh the fish might be in Oklahoma City. But I know for certain that Monarch Poke and Chef Adam source the restaurant's fish directly from the famous Hawaii Fish Market auction. That makes the offerings at Monarch about as fresh as you can get without cutting up a still-warm, fleshy ahi (yellowfin tuna) or ono (wahoo) on the deck of a fishing boat after landing one.
(I'll note here my continued insistence that I am not a "foodie" or food critic. But I've been eating fresh sashimi and poke my whole life. It's fair to say that "I know from poke.")
But a truly glorious poke bowl takes more than fresh fish. Chef Adam knows this. His approach to cuisine is at once ambitious and humble. And successful. He's been the Executive Chef of the Star of Honolulu cruise ship and worked in famous kitchens on the mainland and abroad. He and his wife Sunny opened Plantation Tavern in Kapolei in 2014. They sold it as a turnkey business in the months before the pandemic and, remarkably, it continues to thrive. Most of Monarch Poke's employees were originally hired there.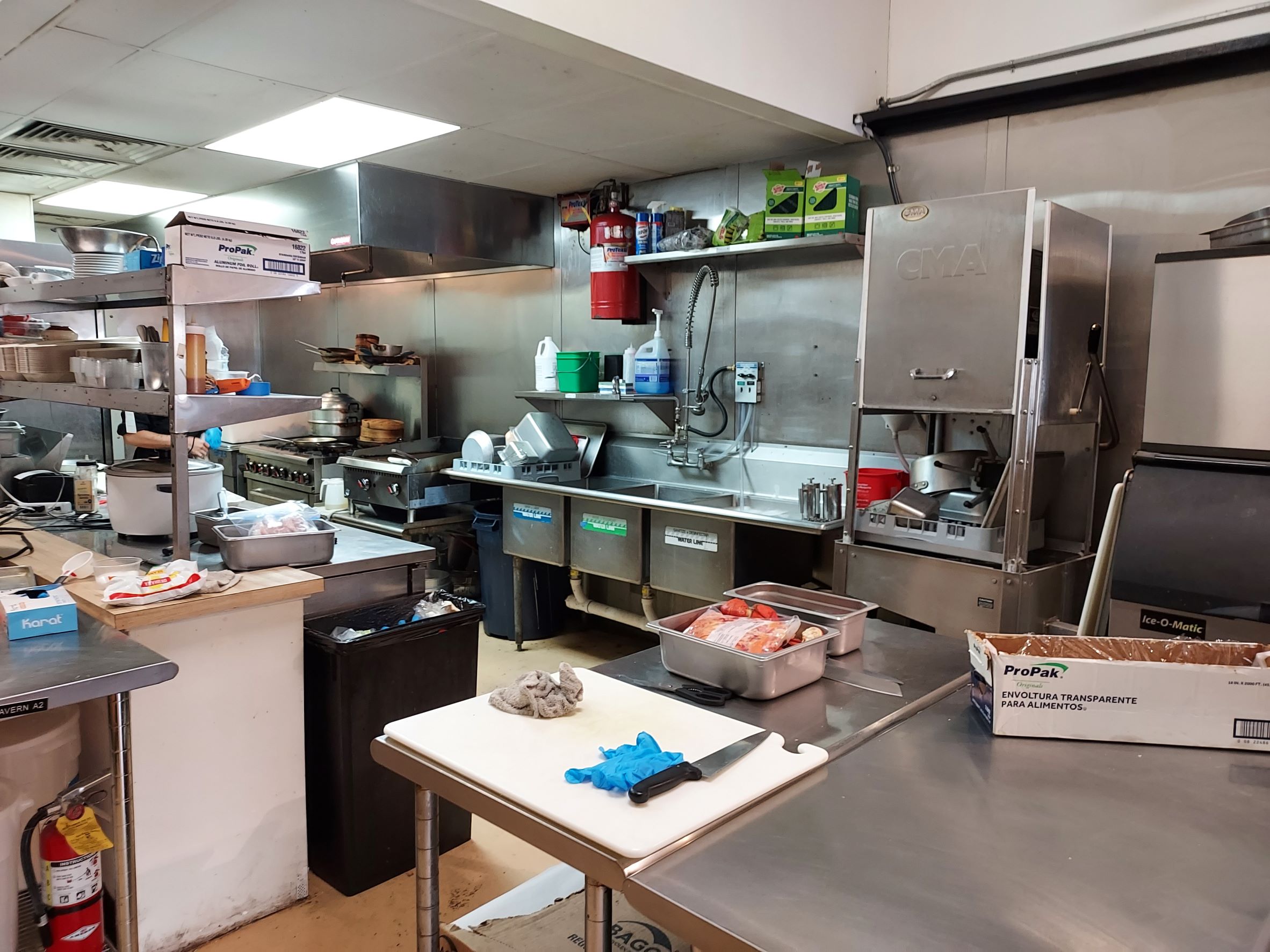 Just a few months after opening, Monarch Poke is now thriving, too. It's an affordable family restaurant, and it does brisk takeout and catering operations made possible by a large kitchen work area. In addition to perennial favorites like Spicy Ahi, Shoyu Ahi, and Tako Poke (octopus), Monarch Poke serves up special varieties (the Lobster Poke is quietly becoming legendary), based on availability and a deep selection of plate lunches. I'd call them gourmet (again, not a foodie). They're certainly sophisticated. I wouldn't expect to see Tamarind Glazed Pork Ribs, Miso Braised Pork Belly, or Fried Ahi Belly Ginisang on a Zippy's or L&L Barbeque menu board. Certainly not desserts that include a Pineapple Upside Down Cake or Ube Cheesecake.
I'm partial to the traditional Hawaiian Plate. Monarch Poke's offering includes Kalua Pork, Lomi Lomi Salmon, Lau Lau (pork and salmon steamed in luau leaves), and poi. It's huge. Even before the rice comes along (white or brown).
Monarch Poke also has a chic private dining room upstairs, with a pre fixe six course menu that also comes with wine pairing recommendations for you to bring along (it takes forever to get a new liquor license in Honolulu). I'm tempted to call the food at Monarch Poke "home-cooked". Chef Adam is always there. It's his second home. A monthly Sunday Supper Club is in the works.
The are many salads, sandwiches, and dishes inspired by Filipino, Japanese, and Korean cuisine and ingredients at Monarch Poke. The family vibe, fresh ingredients, large portions, and fine dining recipes have made it a new local favorite. Oh, and they make and bottle their own line of Lemon Miso, Calamansi, and Papaya Seed Vinaigrette salad dressings that are also sold in a handful of favorite local grocery stores.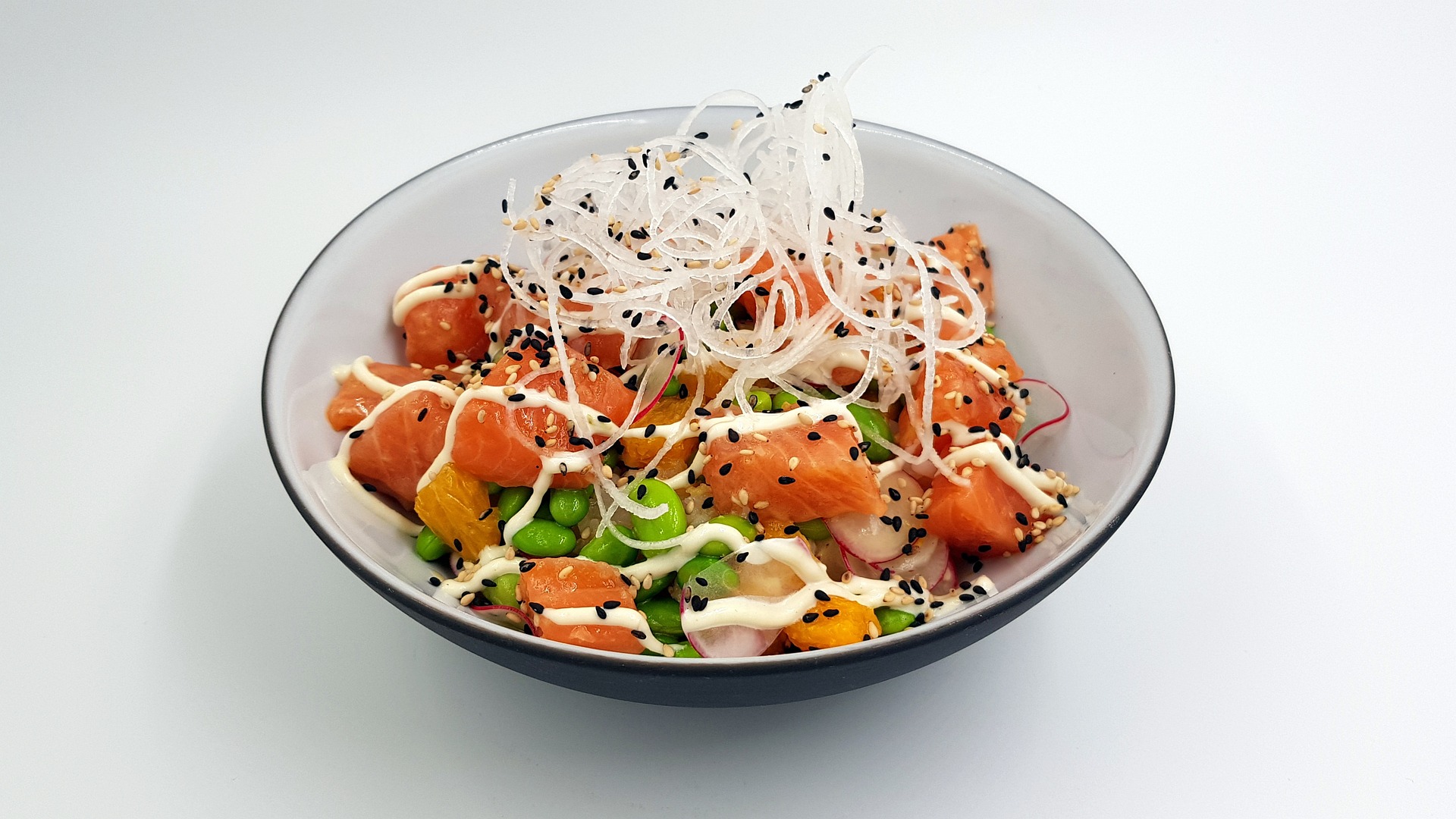 The Hawaii Aloha Travel ohana makes it a point to encourage Hawaii visitors to buy local. We do this because it's good for Hawaii's communities. We also do it because we live here and we know the best places to get a true experience of what is best about the Aloha State. Whatever you're after, food, fun, quiet…we've "got a guy". And when it comes to some of Oahu's best poke bowls and local food, for us here at the HAT Blog, our guy is Chef Adam at Monarch Poke.