It happened in a geological instant. A "swarm" of low-magnitude earthquakes rattled Hawaii Volcanoes National Park near the Halema'uma'u Crater on Tuesday night before Kilauea Volcano erupted anew mid-Wednesday afternoon. Within minutes, images from the Hawaii Volcanoes Observatory, the US Geological Survey, and other agencies that monitor volcanic activity were flooding social media feeds around the world.
It is the third eruption at Kilauea since 2018, when a fissure opened downslope in the Puna district. The lava flow reached the ocean, destroying more than 700 structures and captivating viewers with spectacular images of cascading lava and terrifying video of "lava bombs" and burning homes. Media coverage, like the flow of the lava itself, was relentless. The second eruption created a "lava lake" in the crater, lasting from late 2020 into May of this year.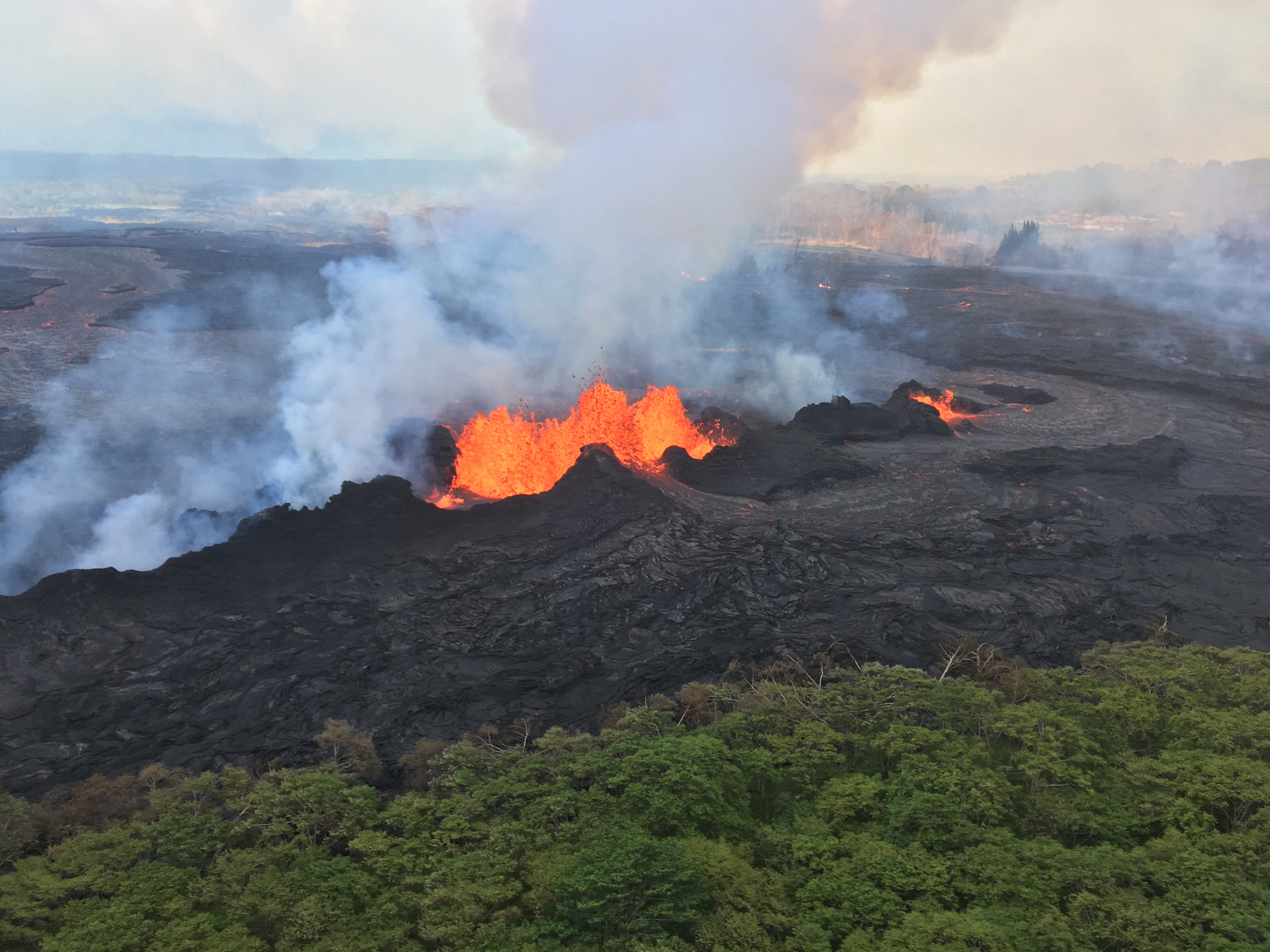 The current eruption is contained within Halema'uma'u Crater, scientists say, and poses no immediate danger to the public. Certainly, thousands will make a pilgrimage up the mountain to witness the spectacular display of Earth at its most primeval. This current eruption at Kilauea will capture the imagination of the world, even as dramatic volcanic activity in different spots around the globe continues to make headlines.
Eruptions at Kilauea are enormously significant, certainly for the scientists who have dedicated their lives to studying the volcano, and for the Native Hawaiian community and spiritual practitioners who pray and worship at Mauna Kea.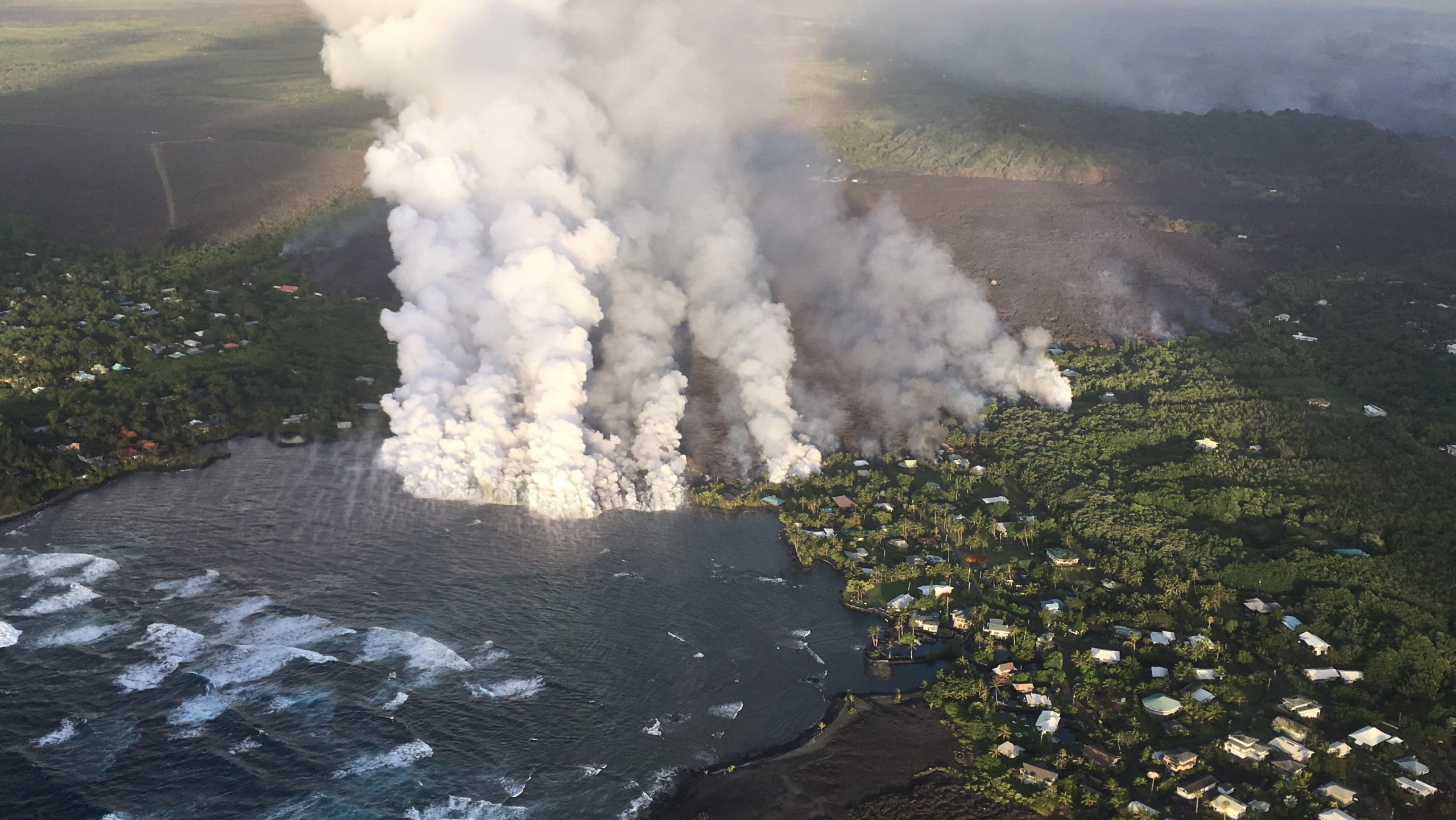 It's also sure to be a boon for communities like Volcano, Pahoa, and Hilo Town, which have seen a recent and rapid decline in visitor arrivals and spending following Governor David Ige's plea for visitors to postpone travel to the islands as COVID cases, hospitalizations, and fatalities spiked through the summer. Thankfully, Hawaii's rolling, daily new case average has been on the decline, vaccinations are increasing, and efforts to stop the community spread of COVID appear to be making headway.
Eruptions like the current one happening on Kilauea are reminders of the eternal as rapid and sometimes violent change roils the human world. The planet remakes itself every moment of every day in a state of permanent flux, of never-ending change. We are lucky to be witnesses to creation at Kilauea.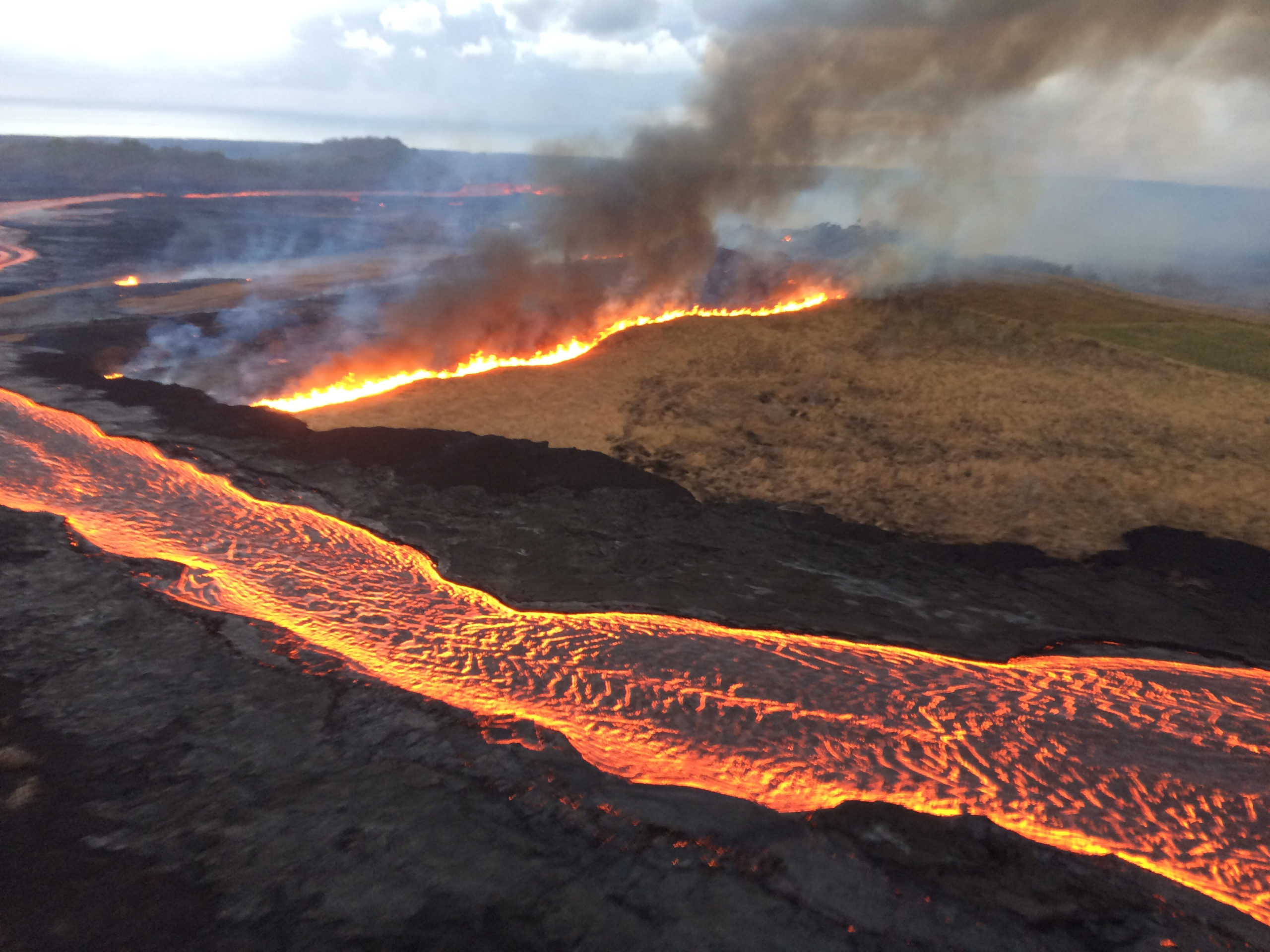 Eruptions at Kilauea can create grave threats to public health and safety. The alert level at the park is at "Warning", meaning that an active eruption is underway. The aviation "color code" is at RED as "associated hazards are evaluated". Atmospheric sulfur dioxide levels climb and volcanic haze (or "vog") can cause or exacerbate respiratory problems during eruptions. There have already been reports of threads of "Pele's hair", thin strands of volcanic glass in the air around Halema'uma'u Crater.
It takes careful planning to safely (and legally) view the eruption in Volcanoes National Park. COVID safety protocols and vaccine and testing requirements remain in place and differ by county throughout Hawaii. Let us here at Hawaii Aloha Travel help you get informed and get prepared for a trip to Kilauea Volcano and a journey back in time at Kilauea Volcano in Hawaii Volcanoes National Park.