For many hundreds of years, native Hawaiian fishponds (Loko I'a) have been a vital part of maintaining a balance between the natural resources that are at the heart of the ancient ahupua'a system. It is an approach to managing food and water that integrates resources from the mountains to the ocean. He'eia Fishpond on Oahu's Kaneohe Bay is an excellent example of this ingenious system.
He'eia's walled structure (kuapa) was once a crucial part of the area's natural watershed and an important aquaculture resource. Researchers believe that there were once nearly 500 fishponds throughout the Hawaiian Islands. The introduction of industrial farming and its impact over generations has seen that number dwindle to just a few remaining.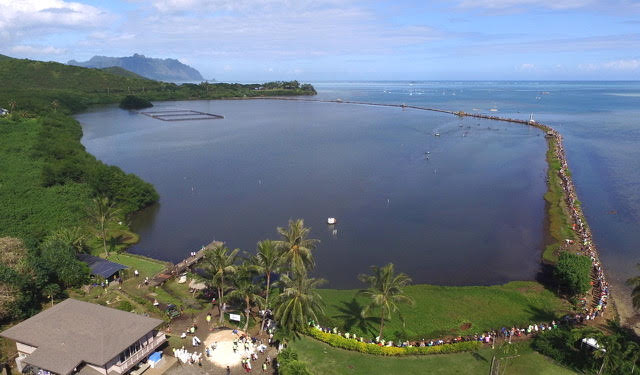 He'eia Fishpond History
The He'eia Fishpond was badly damaged in a 1965 storm and was nearly lost. Community efforts over the years have seen many significant improvements made there. Improvements continue through volunteer efforts and community and civic investment.
Experts believe that He'eia Fishpond was constructed 600-800 years ago by the native Hawaiians who lived there. Its large stones were passed hand-to-hand from miles away. It comprises 88 acres in Kaneohe Bay. Its brackish water, an estuary mix of freshwater and seawater, served as an ideal nursery for important food fish. It was carefully and vigilantly maintained by strict laws and kapu to ensure its health.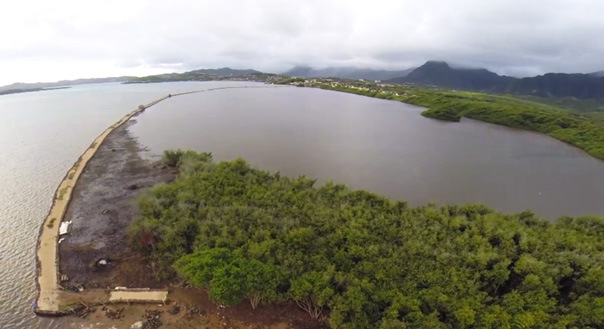 The seawall of the fishpond is an estimated 1.3 miles long, possibly the longest in all of Hawaii. It forms a semicircle, with a series of gates to allow the movement of a variety of aquatic species from deeper waters into the shallows of Kaneohe Bay and back out again seasonally.
He'eia Fishpond was (and remains) home to a variety of food fish. These include trevally, mullet, and several different species of crustaceans. It is a protected area, carefully looked after by several community organizations and civilian and military volunteers.
He'eia Fishpond volunteers and tours
Invasive mangroves have choked off the free flow of freshwater into the Kaneohe Bay. Efforts to remove the mangroves are ongoing, led by groups like the nonprofit Paepae O He'eia. Regular cleanups are held, with locals and visitors alike getting dirty in the mud anb performing hard labor to one day restore the He'eia Fishpond to its traditional purposes.
Visitors can also sign up for walking tours of the fishpond and its many architectural features. He'eia Fishpond is a gateway to an ancient world. The guides there have an intimate knowledge of its construction, its history, and the rhythms of its tides and seasons. They share its legends and speak of the abundance He'eia Fishpond and the vast Kaneohe Bay beyond its wall.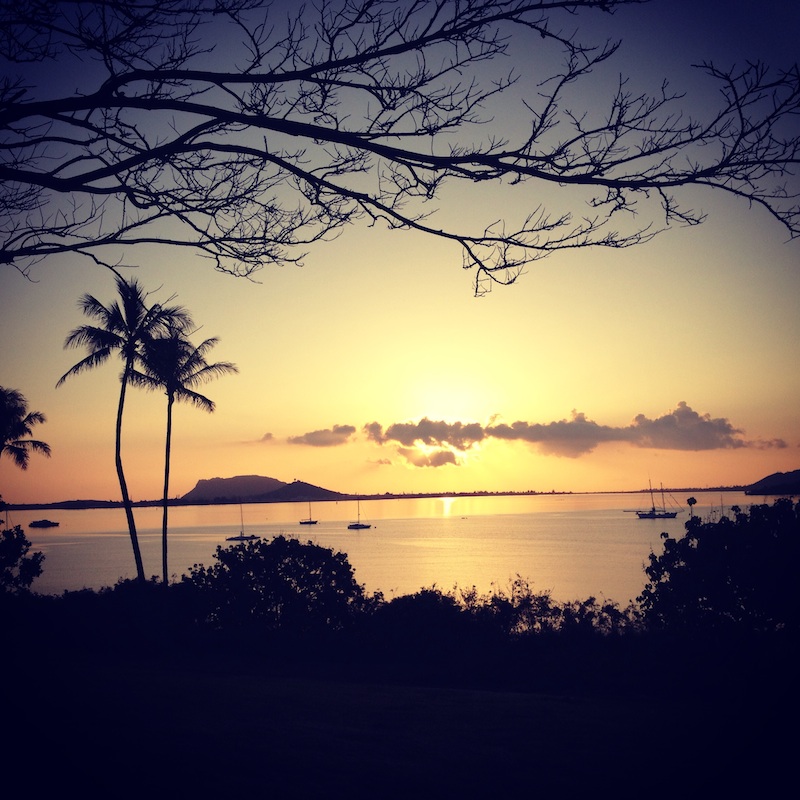 For visitors who want to "give back" during their Hawaii vacation, Paepae O He'eia provides the opportunity to truly make a difference, to leave a footprint on the path to He'eia Fishpond's recovery. For those simply looking to experience native Hawaiian culture, few Hawaii destinations offer an experience as authentic and unique.