As Aloha Bruce discussed on a recent Hawaii Vacation Podcast, many Hawaii hotels and resorts have undergone significant renovations and remodels during the deserted days of the pandemic. In some cases, these improvements include kitchens or kitchenettes. Wonderful! Making your own meals once or twice during a Hawaii vacation is a great way to stretch your budget, and it gives you a practical reason to visit Hawaii's farmers markets.
If you are staying in a legal vacation rental, you're probably already planning to make at least some of your meals in your temporary home. It makes sense. Eating out for every meal is a spendy proposition indeed, especially for families and other groups traveling together. You'll have to shop somewhere, and we here at the HAT Blog highly recommend visiting one of the many regular farmers markets on every island to fill your holiday fridge and larder.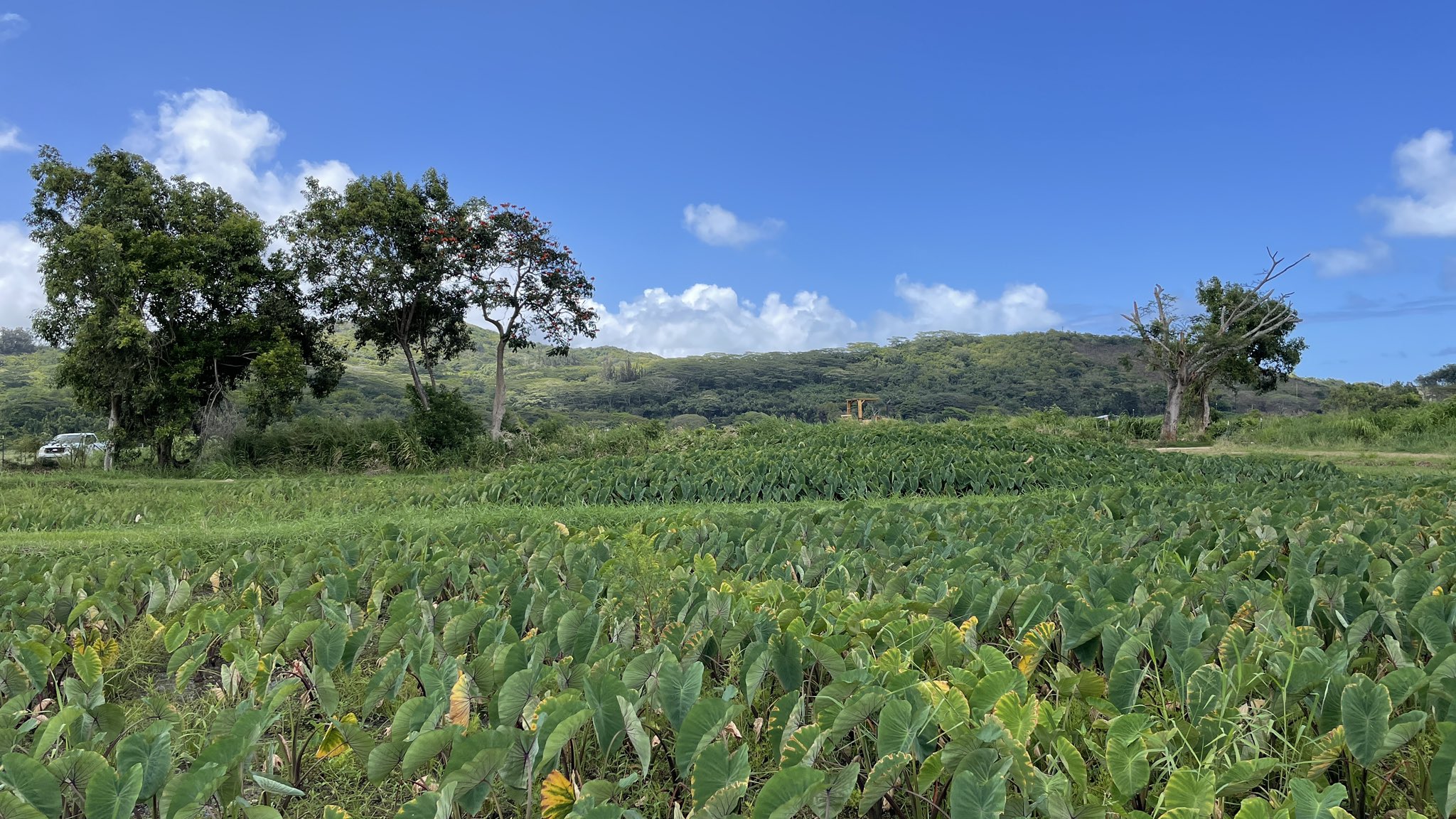 Yes, it's easy enough to pop into a supermarket and bargain hunt. But you already do that at home, probably. Why not stroll among the produce stands and specialty items grown right here in Hawaiian soil? The variety of fruits and vegetables is marvelous. Why not pick up some free-range, grass-fed steaks or chops? You'll be able to talk to the farmers and ranchers themselves about what they do. They'll be glad you asked.
By shopping at Hawaii's farmers markets, you can be sure that the farms and ranches the food comes from are operated sustainably. After all, if they weren't, they wouldn't be at the market. By supporting these small operations, even for just a couple of meals, you're helping to expand an effort to move away from imported food (about 90-95% of Hawaii's food is imported) and toward growing Hawaii's agricultural economy.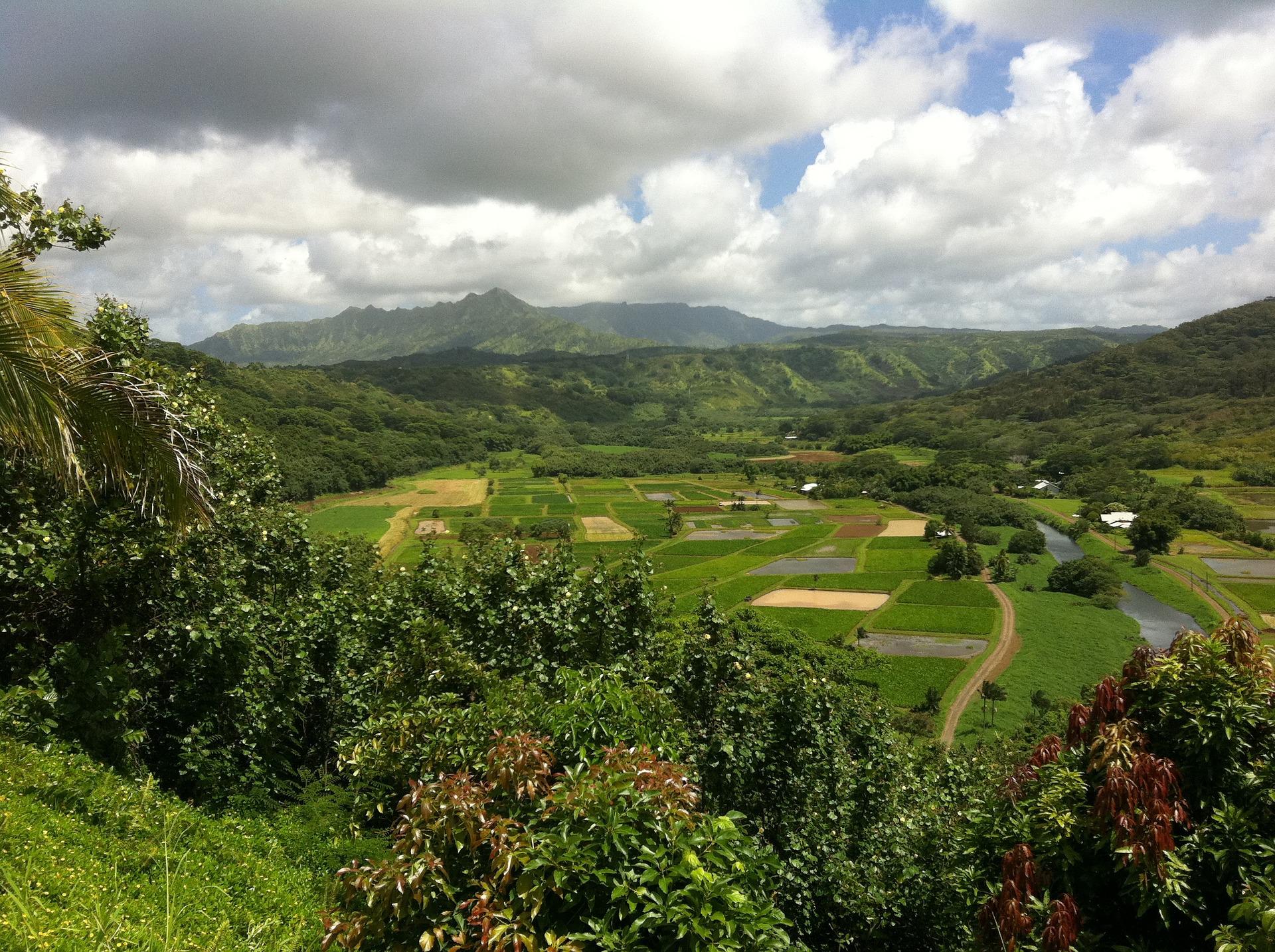 Industrial farms and ranches on the mainland and around the world have an enormous "carbon footprint", pumping greenhouse gasses into the atmosphere at a rate that most scientists agree will have catastrophic consequences on food and fresh water supplies everywhere. Tack on the fuel needed to get imported food to Hawaii, and you see that impact compounded. Buy local! Hawaii's farmers markets make it easy.
We practice what we preach here at the HAT Blog. Honorable Wife Person gets virtually all of our produce every Saturday from the farmers market at Ward Avenue, and most of our meats as well. She talks golf with one of her farmer friends while stuffing massive bunches of kale and leeks into her reusable shopping bags.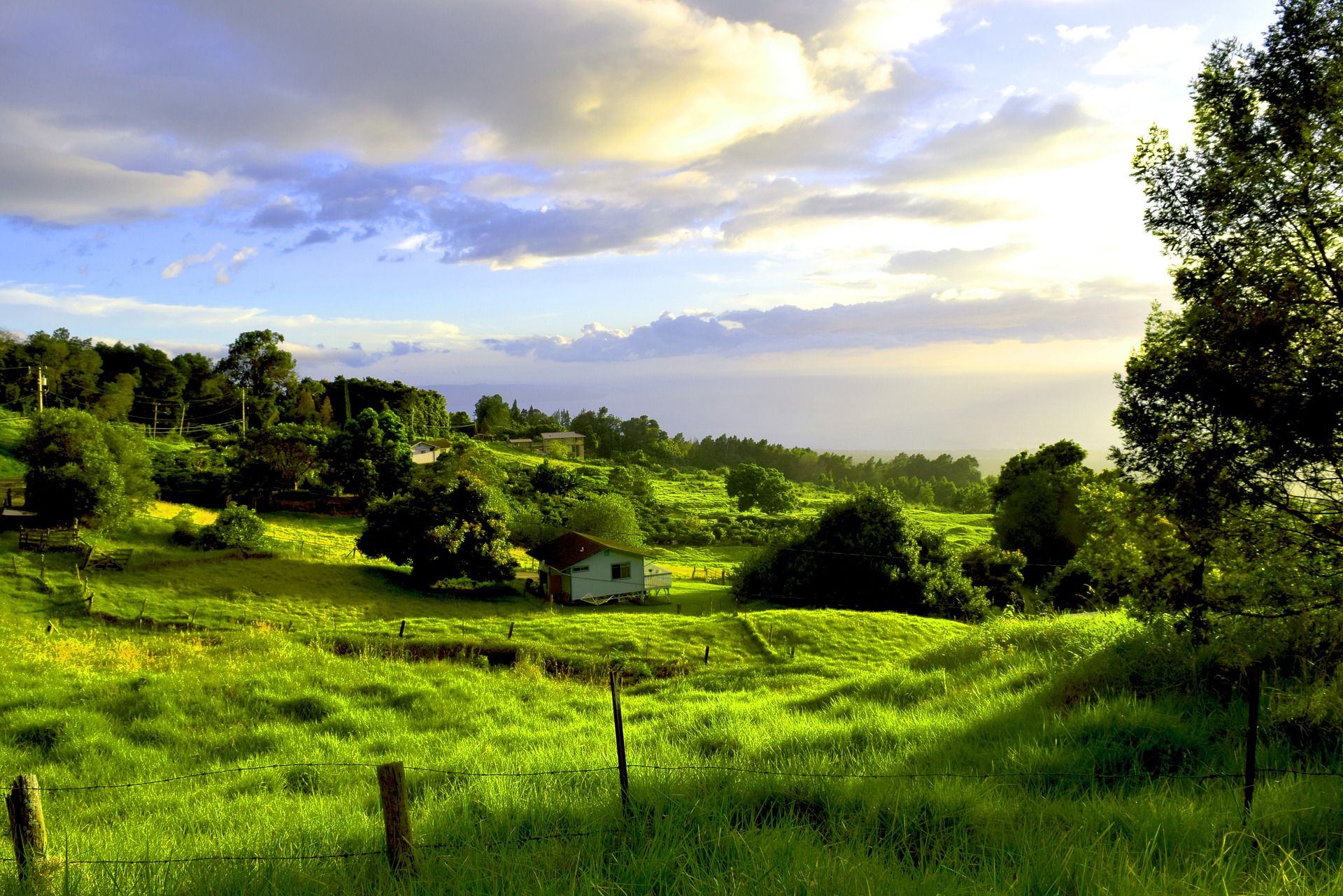 Her "pasta guy" is charming Italian man from Rome who is planning a visit to see his mother in the Old Country. Her coffee guy will leave our weekly jar of beans on the doorstep of his home for pickup when she has to miss her Saturday farmers market run.
And there are all manner of arts and crafts by local creators at Hawaii's farmers markets that make perfect souvenirs or gifts for folks back home. The farmers, ranchers, and craftspeople at these markets all have stories to tell, and they are categorically happy to share them.
You can find farmers markets near your vacation accommodations pretty much every day on every island. With more and more visitors interested in experiencing Hawaii's cultural resources, farmers markets are becoming increasingly popular in the visitor sector. The Hawaii Farm Bureau is a terrific resource for learning about buying local. And, of course, we here at Hawaii Aloha Travel are here to help.