Each year, usually in mid-December, a weather system moves over the islands of Hawaii bringing thunderstorms, lightning, (relatively) cold temperatures, and high winds. Hawaii winter weather is unique in that what makes it special is the fact that it is actual weather. For the rest of the year, it's mostly sunny skies and gentle trade winds for us. Frankly, we here at the HAT Blog find that…boring.
As I write this post, one such rainy weather system has moved in. The sky has darkened, and sheets of pounding rain are marching west-to-east, the opposite of our normal weather pattern that sees puffy white clouds ride the breeze east-to-west. I'm in my flannel pajamas and wearing leopard print thermal socks I appropriated from my older sister on Thanksgiving, when the temperature plummeted to…69 degrees.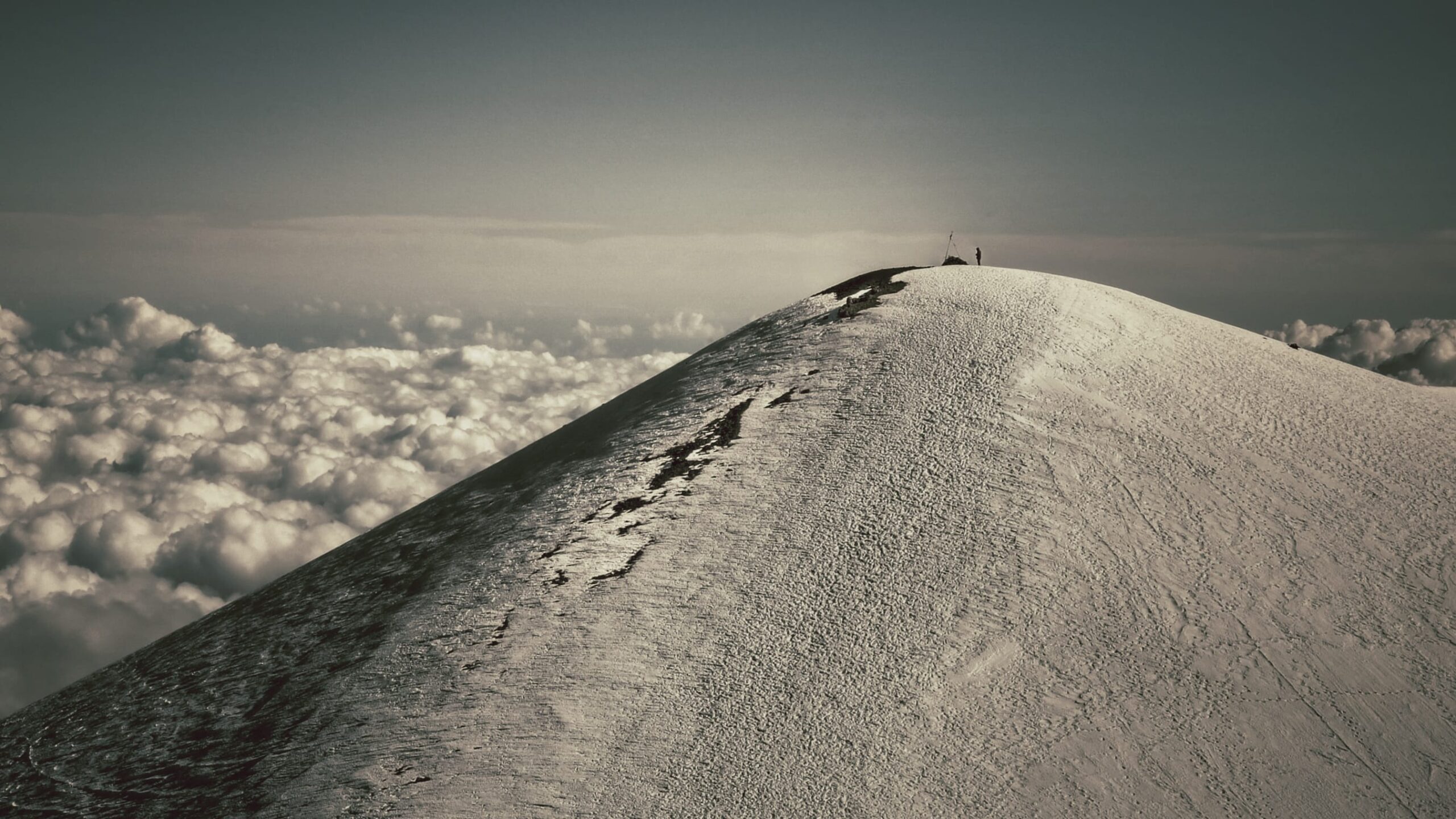 Winter weather is relative
Even my wife, who was raised in western Pennsylvania and has endured her share of miserable winters in high-altitude Colorado, has donned a light sweat jacket. My weather app tells me it's 70 degrees outside. I'm loving it, even if it means we'll have to make a mad dash from the car to our local pub when we head down for our "pau hana" cocktail in a few hours.
That local is exactly 1.2 miles from our apartment. At the moment, the office towers of Downtown Honolulu are obscured by the heavy rainfall. Thunder rumbles overhead. Nuuanu Stream below is roaring, and horns are honking along the Pali Highway as white-knuckled drivers navigate brimming potholes and try not to hydroplane into the next lane. Hawaii drivers, as a rule, are notoriously terrible at it. Add some severe weather and things get…interesting.
Landing flights at Daniel K. Inouye Airport (HNL) are now approaching from the east, less than a mile from Honolulu's office towers, and not much higher than them. This is done to keep the aircraft landing nose-to-the-wind, and it makes for quite a spectacle during lunch on our lanai.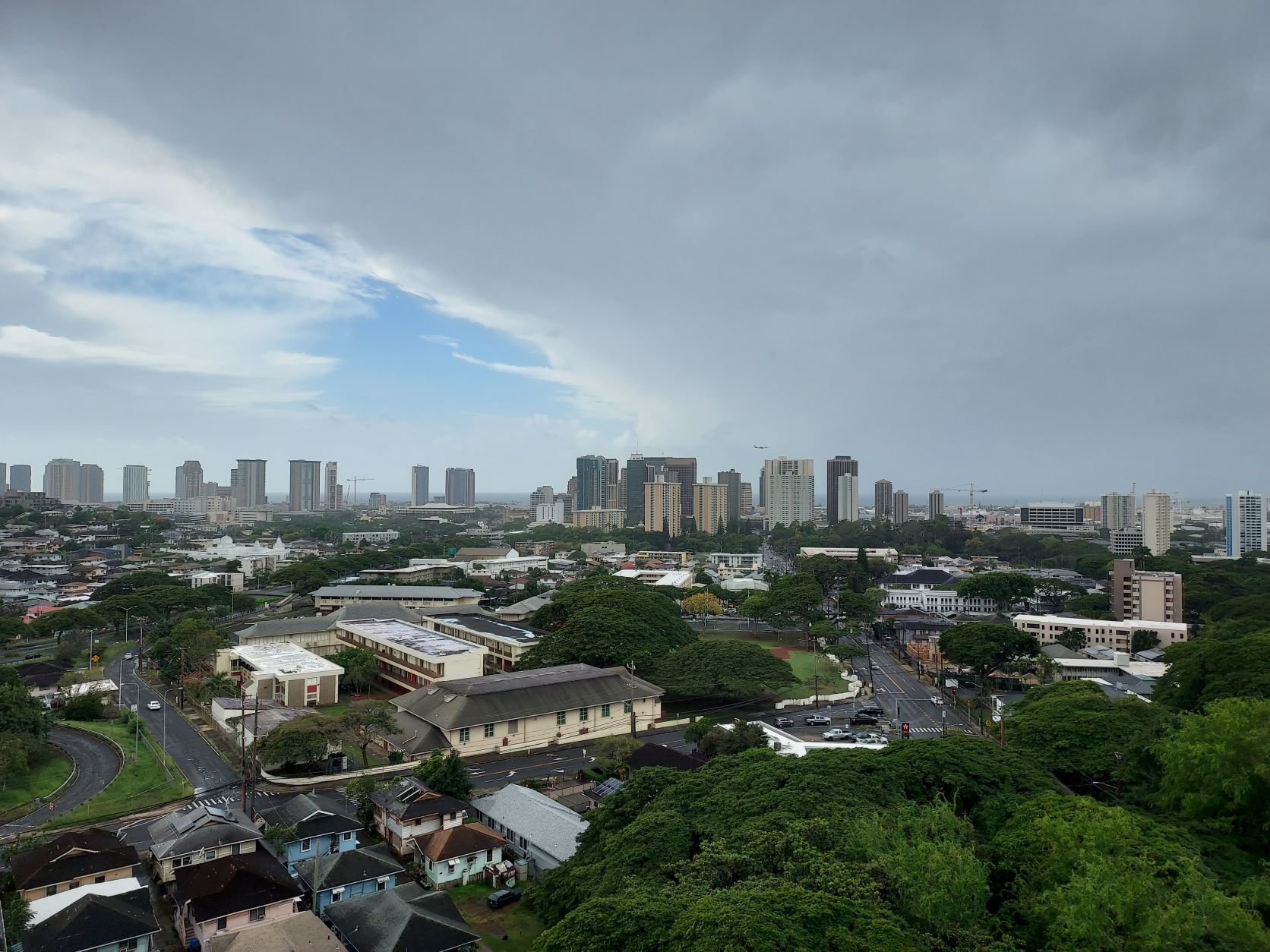 It's always "passing"
By the time this blog is posted, it is quite likely that the current wintry (for Hawaii) conditions will have passed and the sun will be shining. The smoldering routine of life in paradise will resume. Visitors can be fairly certain that their Hawaii vacation will not be ruined by bad weather, which always passes and rarely lasts more than a day or two. (Quick "getaways" to the Aloha State may be a little more dicey during the "rainy season" between November and February.)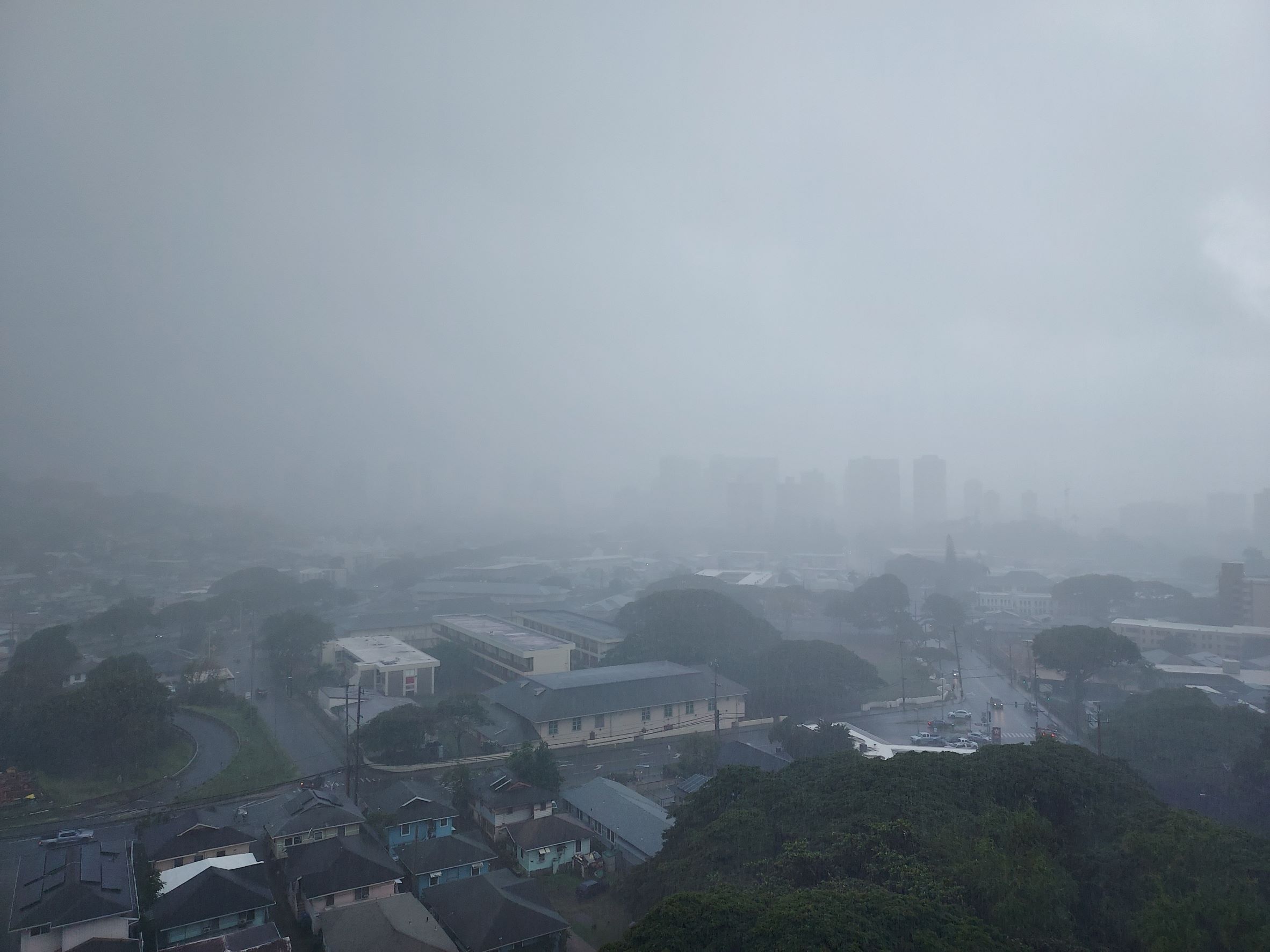 If you are visiting during a severe Hawaii winter weather event, heed all advisories, alerts, and warnings. Stay away from the coastlines, as harsh weather in Hawaii is almost certainly going to be accompanied by life-threatening ocean conditions. Don't be one of those souls who needs a rescue or, heaven forbid, a recovery because they ignored the laws of nature and physics in the wrong place at the wrong time.
The sun will come out, always. So if you are visiting Hawaii during a Hawaii winter rainy stretch, enjoy it by visiting a local museum, coffee shop, restaurant, or other small business until it passes. And remember to keep that reef-safe sunscreen withing arm's reach.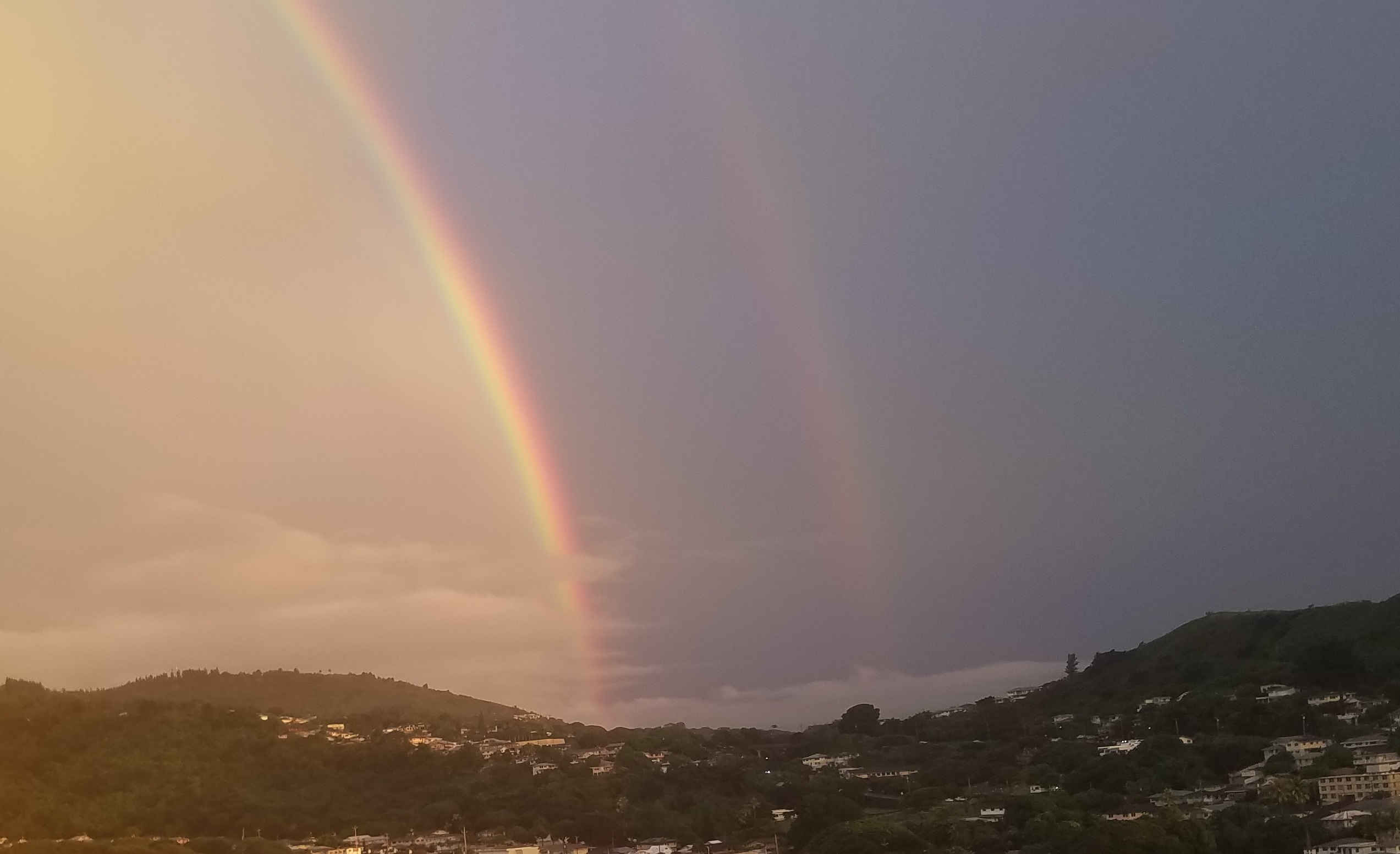 Happy Holidays from us here at the currently bundled-up HAT Blog!
An excellent source for current Hawaii conditions and forecasts is ealoha.com, a free and ad-free website that contains a variety of links to reliable information managed by the retired sea captain who provided the photos for the "Hawaii sunset views" blog that preceded this one.