Aloha Bruce talked about planning activities for a Hawaii vacation on the latest Hawaii Vacation Connection Podcast, and he highlighted the importance of having and adventure. He urged visitors to "get out of your comfort zone" and plan at least one activity that you wouldn't otherwise consider. One of his suggestions was to take Hawaii surf lessons.
Even for the long-salted stalwarts of surf lineups in the watery trenches of Waikiki surf breaks, every paddle-out is an adventure. It may be a breaching humpback whale, making a new friend, or a "unicorn" set wave out of the deep blue South Pacific sent seemingly just for you. Whatever the surf brings, it will always include a smile and no small amount of joy.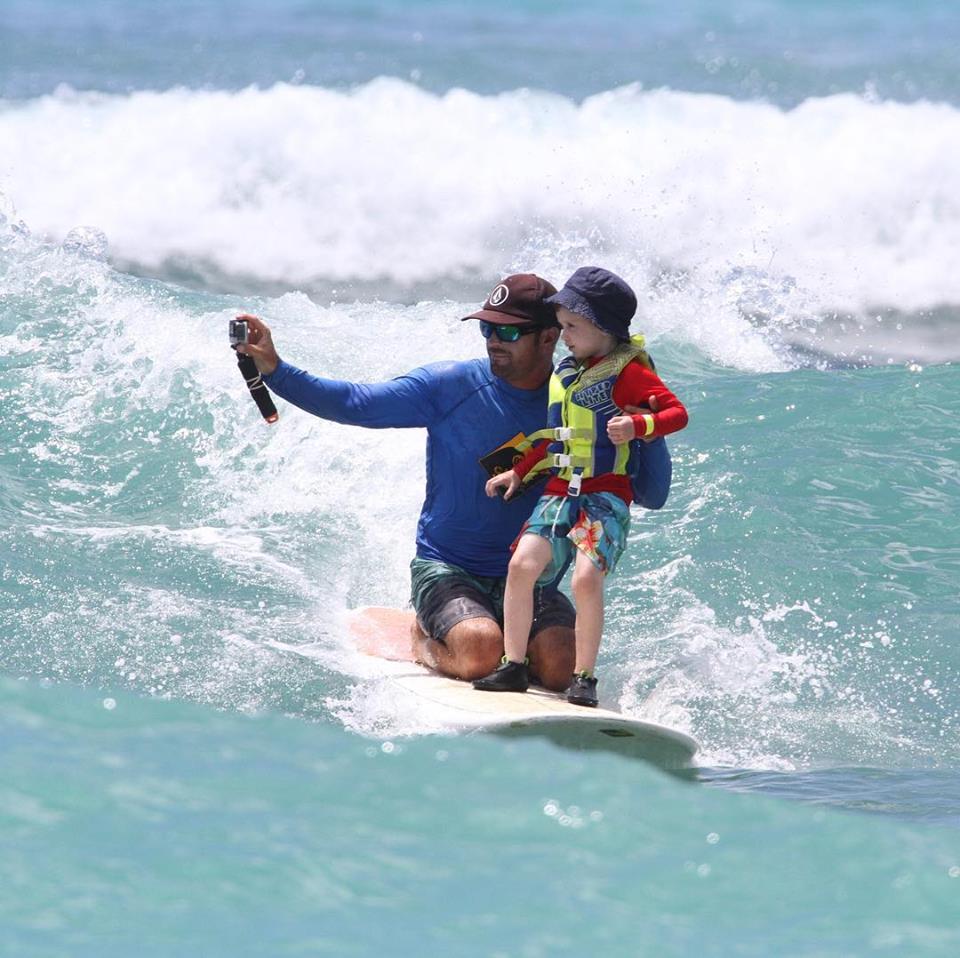 For visiting beginners it's important to have your first surf with trained experts and professionals. It's easy enough to rent an old clunker of a board and take your chances on your own in visitor meccas like Waikiki, or Lahaina or Poipu or Kona. But it's unwise and probably dangerous. Hawaii's southern shores, where many popular surfing spots are, are experiencing a very active summer swell season. (Visitor rescues and interventions are at all-time highs.)
Trust your beginner experience to the men and women who have spent a life in the ocean, in that part of it. And surf instructors come in all ages. Don't worry if your surf instructor looks like they might be skipping school. They're not. That college-age kid with your life in their hands has likely spent a career's worth of time in the lineup and assisted in their fair share of rescues and "first wave" epiphanies.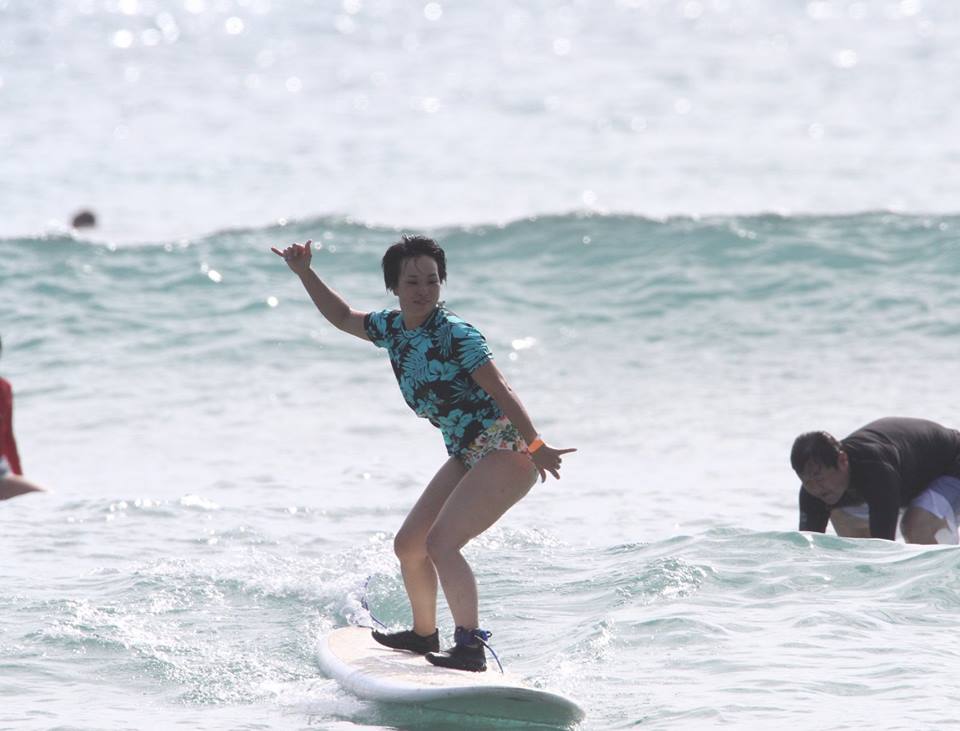 Like Aloha Bruce says, have an adventure on your Hawaii vacation. Surf lessons are easy to find and highly accessible, even for those with physical or cognitive difficulties. Every surf session is life affirming. Trust yours to the people dedicated to sharing the joy and certified to do it with maximum safety.
Ohana Surf Project on Oahu is a great place to start for Waikiki visitors, with standup-paddle and bodyboard lessons also on offer. Keep in mind that all properly credentialled surf instructors and schools are likely booked solid with private and group lessons, so make your reservations ASAP.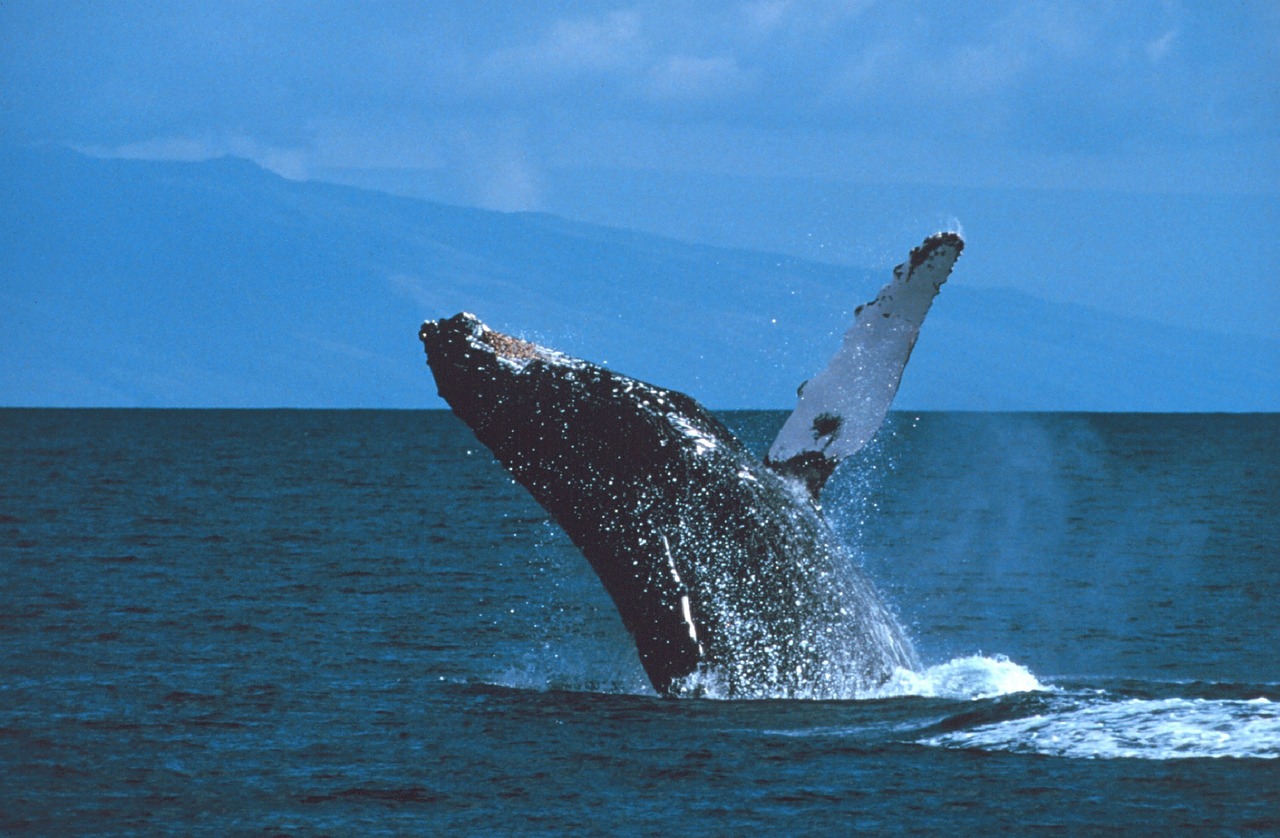 Here are our suggestions for certified surf instructors on the Neighbor Islands:
Big Island: Hawaii Lifeguard Surf Instructors. They're all certified lifeguards!
Maui: Maui Surfer Girls. Decades of experience, all CPR and First-Aid certified.
Kauai: Poipu Beach Surf School. Owned and operated by former professional bodyboarder Doug Muraoka.