Every now and then, Aloha Bruce talks about something on the Hawaii Vacation Connection Podcast that sends us here on the blog down a rabbit hole of memories of growing up on Oahu. The Labor Day episode about must-try Hawaii foods for Hawaii vacationers did just that, and now we're thinking about Hawaii "junk food".
With his familiar wit and insight, Bruce covered the essentials for visitors: plate lunch, saimin, shave ice, li hing mui. But for lifetime or longtime residents there are essentials, too: go-to and on-the-go quick snacks. While we do have the same drive-thru "junk food" joints as everywhere else in the US (except In 'N Out Burger and Sonic, sadly), the stuff we snack on isn't likely on the menu at the national chains. As kids without cars, we relied on the manapua man to bring it to us in an unmarked van.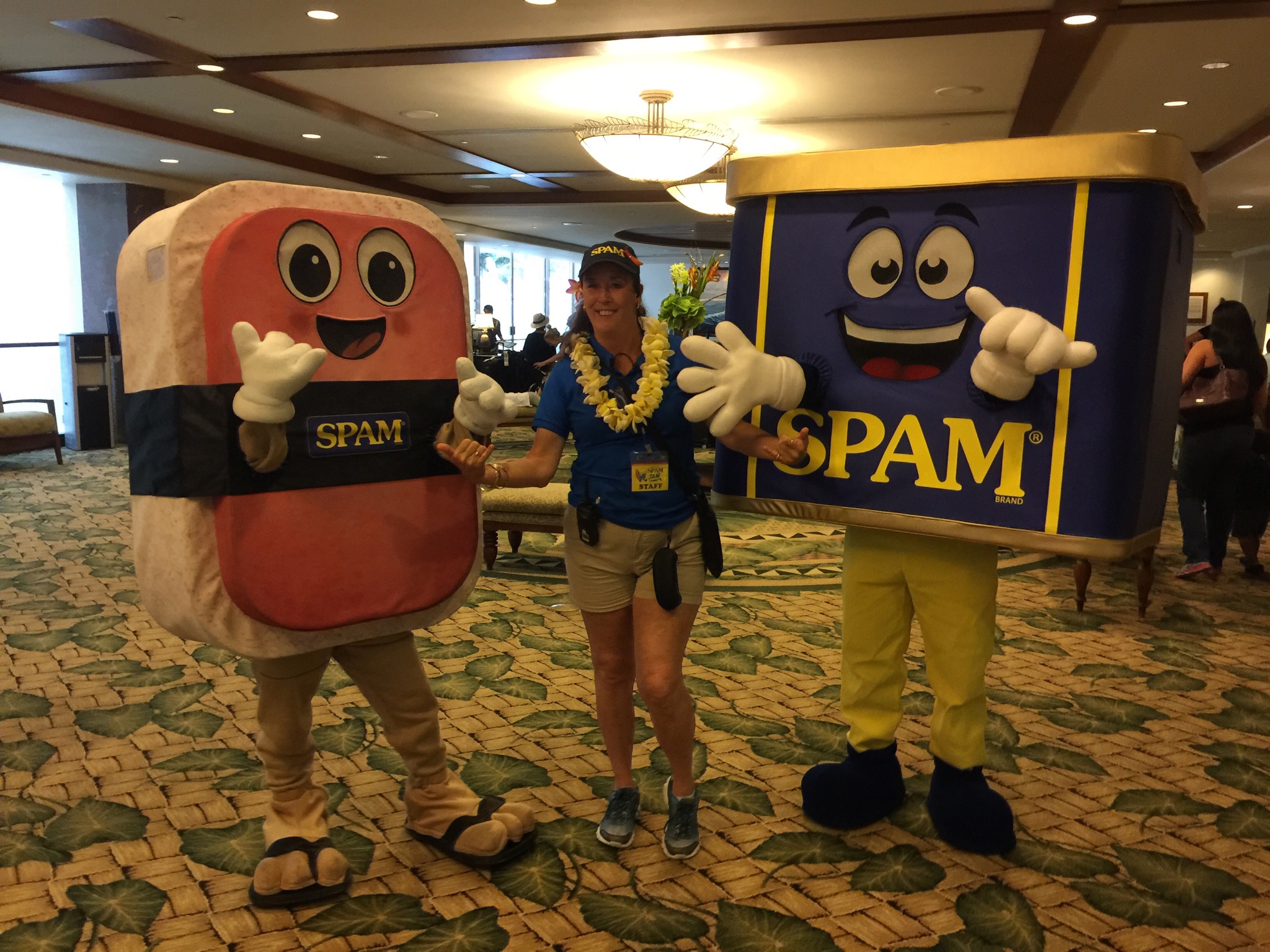 Above all is the venerated Spam Musubi. Some may argue that the hand-held rice/meat/seaweed (nori) snack is a vital food staple and not junk food. It is ubiquitous. Auntie makes them in her kitchen for lunch for uncle. Construction workers stop off at the jobsite's nearest bodega or 7-11 at midday and grab a handful out of the "bento warmer" for fuel to get through an afternoon of labor in the sun. Hawaii consumes more Spam per capita than any other US state, and by a lot.
"It's part of our identity!" people cry.
Of course it is. But if a hot dog can be considered junk food, then so can Spam. We can live with that. Maybe we'll get the one with egg wrapped inside the nori for some added protein. It's not like it's gas station sushi. Who knows how long that musubi has actually been there, but does it matter? Not really. We're hungry and want to paddle out for a surf before the after work, pau hana crowd fills the lineup.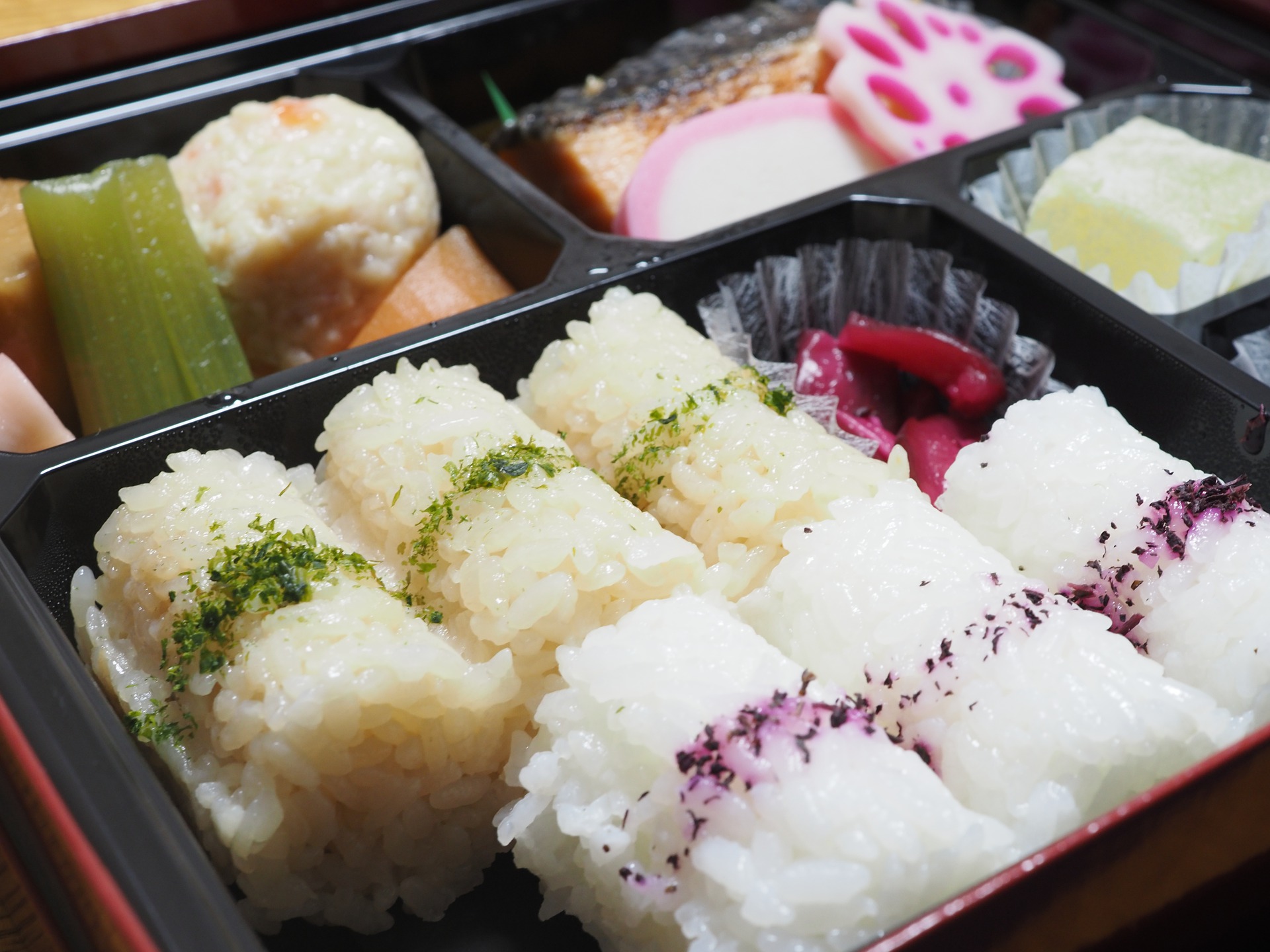 Which brings us to the bento box lunch, next to the musubi in the warmer. BBQ chicken, chicken katsu, and kalbi ribs over rice are usually on offer, with a soggy slice of daikon (pickled radish) staining the rice like lemon shave ice. The "big one" maybe comes with BBQ beef, a scrambled egg, and piece of deep-fried fish, too. This blog's favorite bento is in a warmer in the pro shop of the Hawaii Kai Golf Course. Go figure. We know what we like. And we like it ready to eat on the fly.
Another favorite is "pork hash". The humble cousin of dim sum sold in shops that are generations-old. Pork hash, or shui mai if you prefer, are bite-sized morsels of ground pork wrapped in a noodle that will fall into a soggy mess in the bottom of the bag. Just empty the pack of shoyu in there and get on your way. This is not steaming dim sum from a stack of heirloom bamboo baskets in a family run restaurant in Chinatown. Just get those calories in before you hit the hiking trail.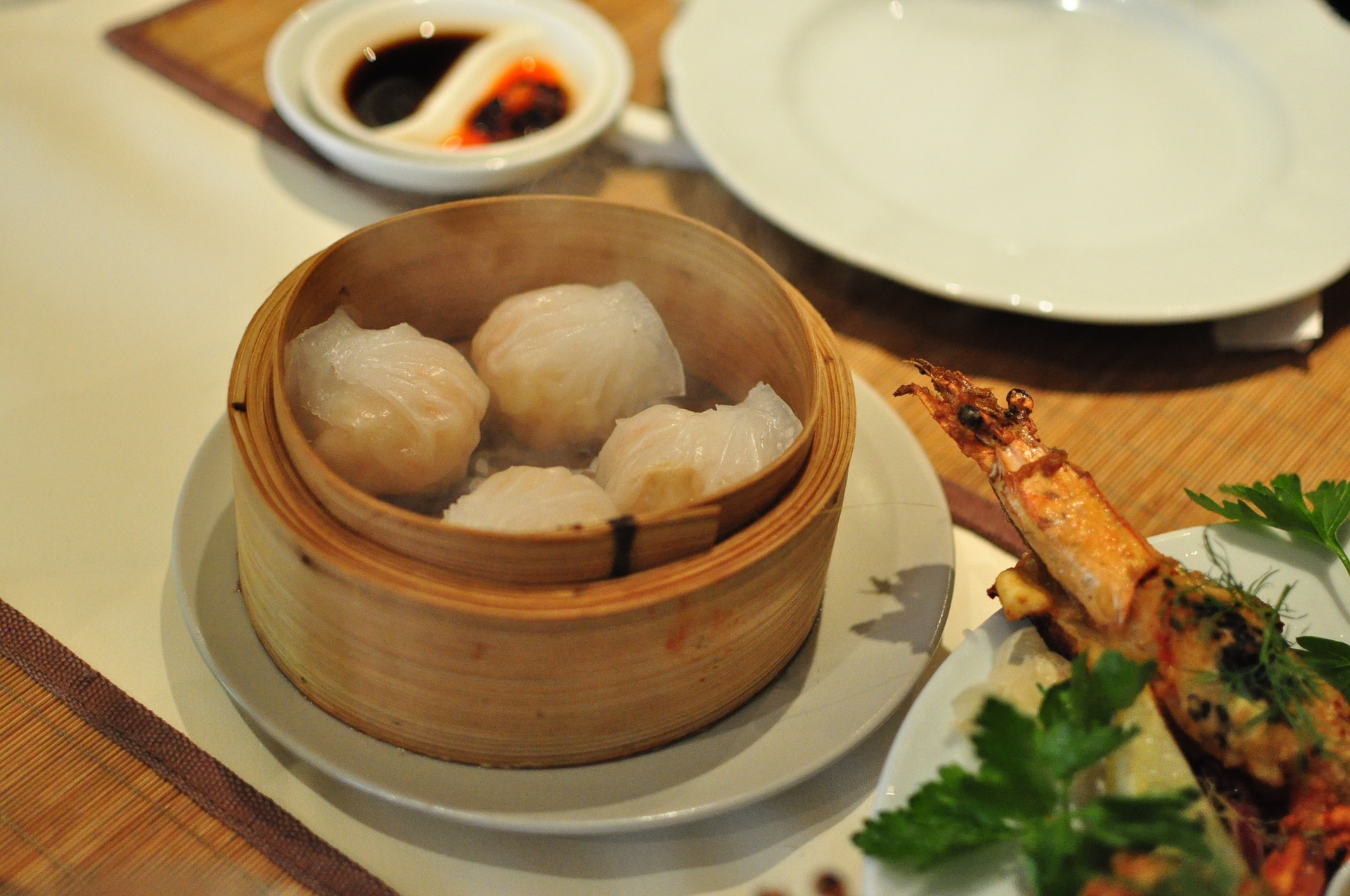 Bento and pork hash/dim sum have been elevated to an artform by chefs around the world since Pacific Rim cuisine burst onto the international scene when celebrity chefs like Roy Yamaguchi, Alan Wong, and Sam Choy opened their first restaurants in Hawaii decades ago.
We take pride in their success and celebrity knowing that those local boys know their Hawaii roots and would probably never have turned down a warm Spam musubi (or cold, no matter!) between shifts in the kitchen trenches.