Aloha Bruce made another one of his casually astute observations on the latest Hawaii Vacation Connection Podcast: most people booking a Hawaii vacation want to plan a day or two to "splurge" on their holiday budget. An expensive dining experience, perhaps, or a helicopter tour. Maybe a night in a luxury suite at an exclusive resort.
Or, maybe, a round of golf at a premier course that can be prohibitively expensive even for those of us fortunate enough to be eligible for the "kama'aina rate". We here at the blog did just that last week, playing a round at the world-famous Ko Olina Golf Club in West Oahu. We will confess that it wasn't so much a "splurge" as it was paying of an ill-advised wager with a colleague over a Major League Baseball team rivalry (go Phillies!).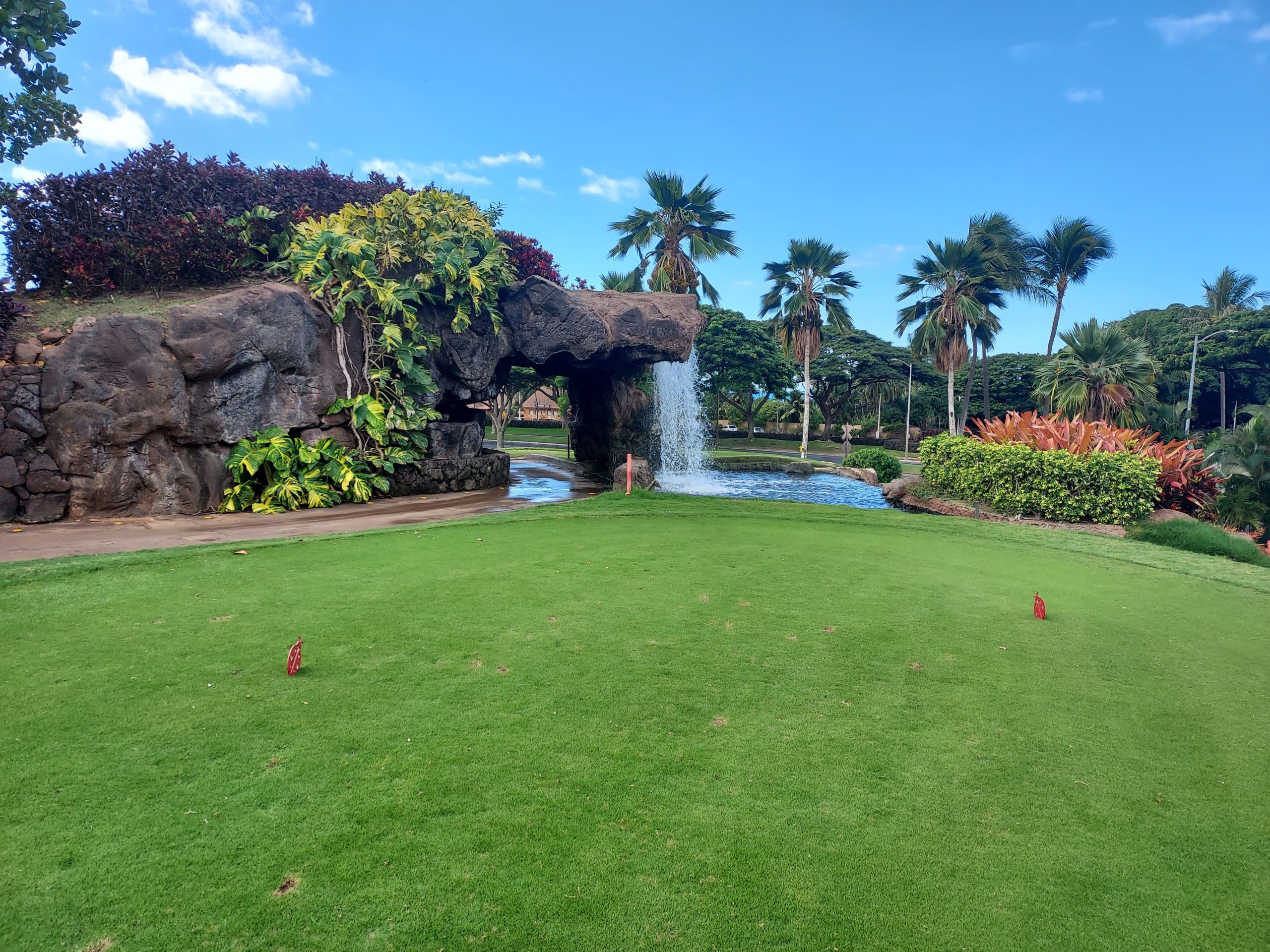 Hawaii is home to a handful of PGA Tour championship-caliber courses. Ko Olina is among them, notably hosting the LPGA Lotte Championship. The Men's and Champions tours also hold championships in the Aloha State. The LPGA Lotte Championship is television ratings gold, and it has been since it began in 2012. It is a weeklong and internationally televised celebration of Hawaii culture and cuisine. Hawaii superstar Michelle Wie won the championship in 2014.
The course is located in the Ko Olina resort area of West Oahu, with Disney's Aulani and the Four Seasons being the marquis properties there. In fact, the 10th hole, across the street from the Aulani, features a large fairway bunker in the shape of the head of Mickey Mouse. That's adorable!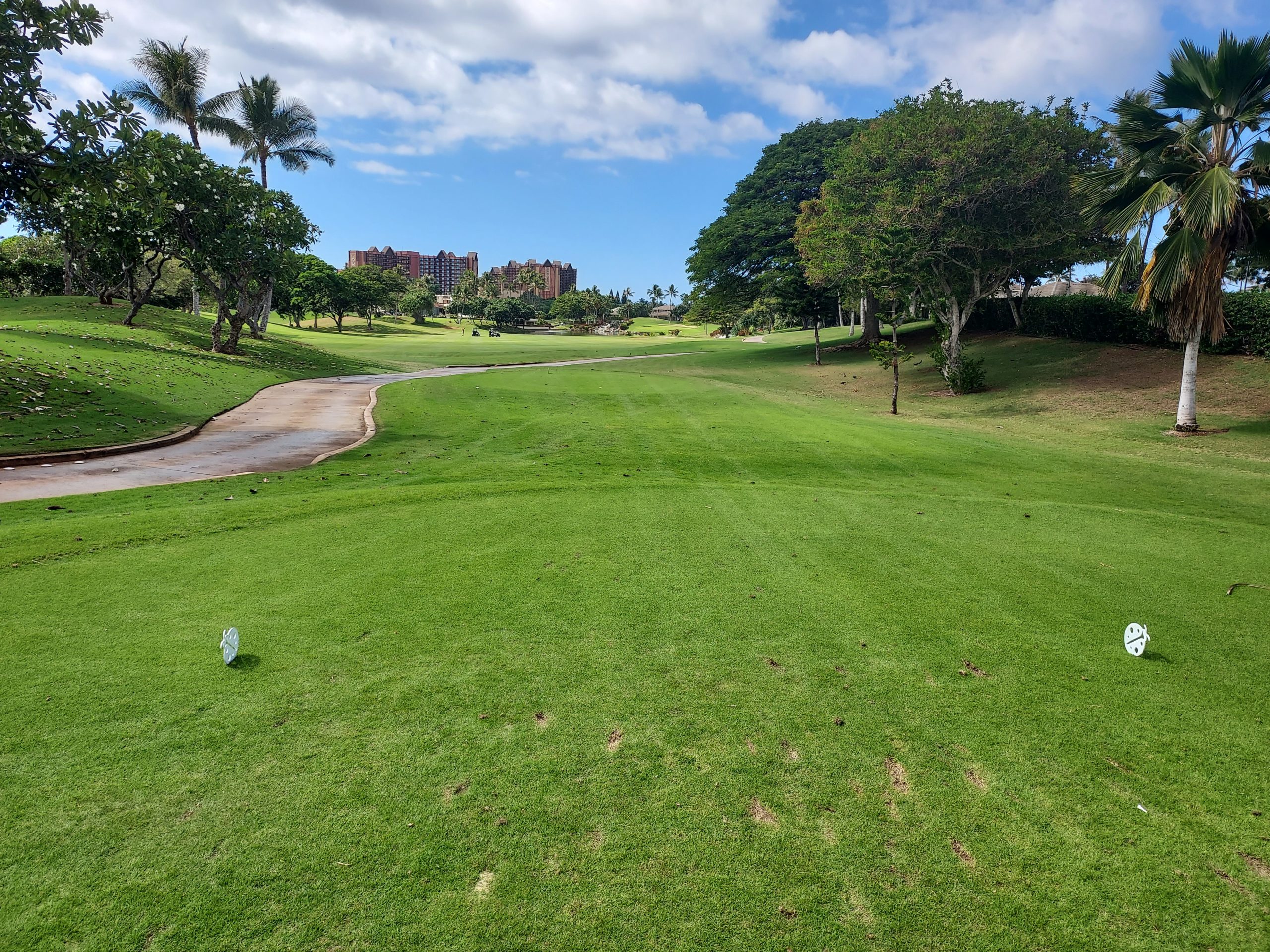 But be warned: Ko Olina is by no means a "Mickey Mouse" course. It plays long, nearly 6,500 yards. It also plays hot. The Ewa Plain, home to the course, is Oahu's most arid landscape. It's as close the "the desert" as it gets on the island. An 8:30am tee-time nearly an hour's drive from my home would normally be out of the question for me. But a bet's a bet, and I'm no deadbeat. As we say, "It's a small island."
A few slugs of Big Island, Hamakua-grown coffee roasted by a local purveyor got me out the door. By the time I ponied up the green fees ($85 per, kama'aina rate) and we got set to tee off, I commended my colleague on the early tee time. The sun was still relatively low in the morning sky. Teeing off in the midday sun and playing 18 difficult holes would be a big "ask" for a casual duffer like me.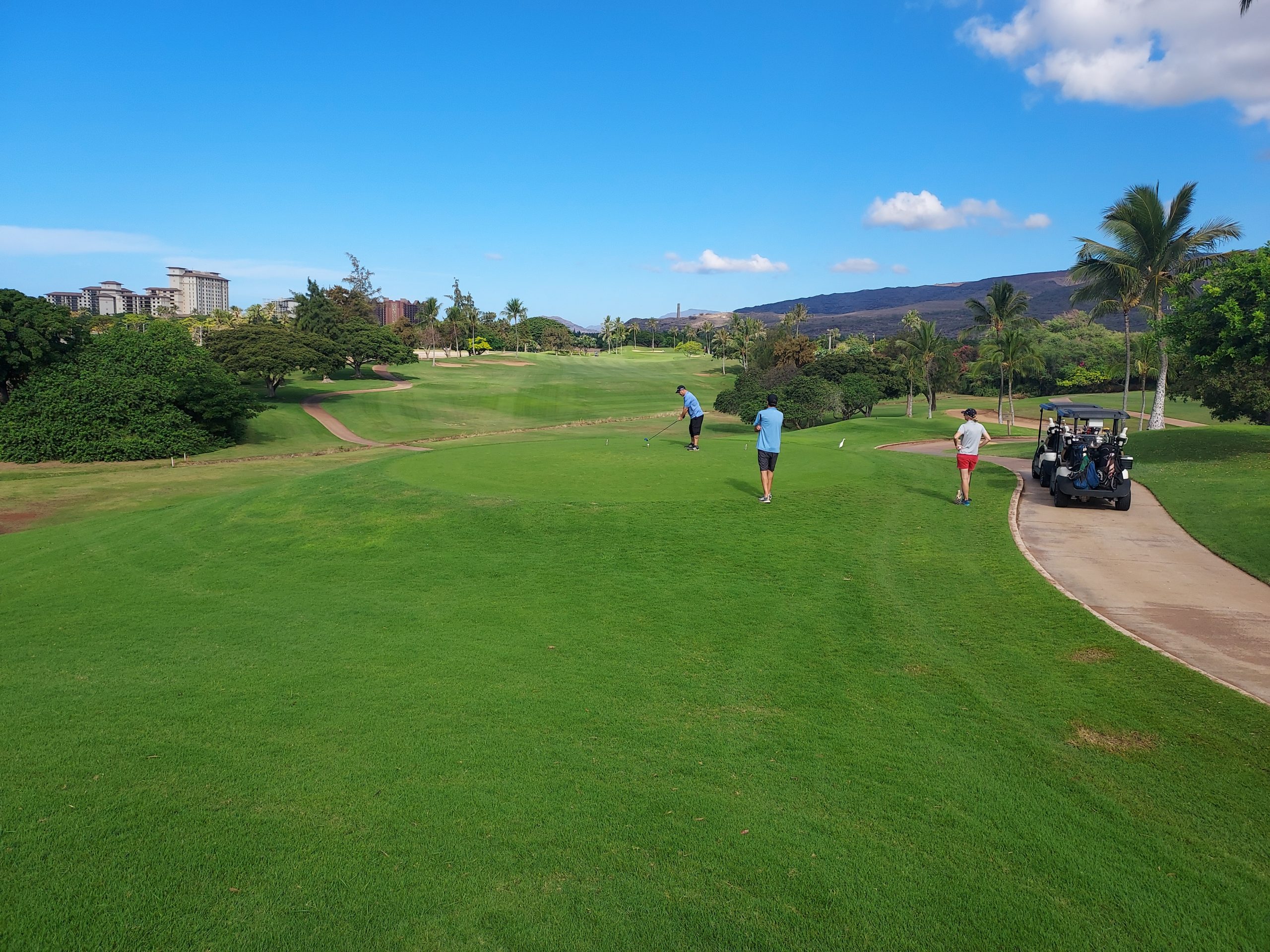 After the initial sting of paying the green fees (and the bet), it was easy to settle in and enjoy the "splurge" of playing a PGA-level golf course. Ko Olina is gorgeous. It's fairways and greens are exquisitely manicured. There are a few rolling hills but the course, for the most part, is mercifully flat. Luxury homes and condominiums line many of the fairways. It can be unnerving, but most holes offer generous fairways and minimal chance of shattering someone's living room picture window with an errant drive.
To reach the signature 12th Hole, a deceptively inviting 170-yard Par 3, you drive under a waterfall that roars as you hover over your tee shot. It's downhill, which is nice. But it is also at the entry to the Ko Olina resort area. It's hard not to worry about shanking one into oncoming resort traffic.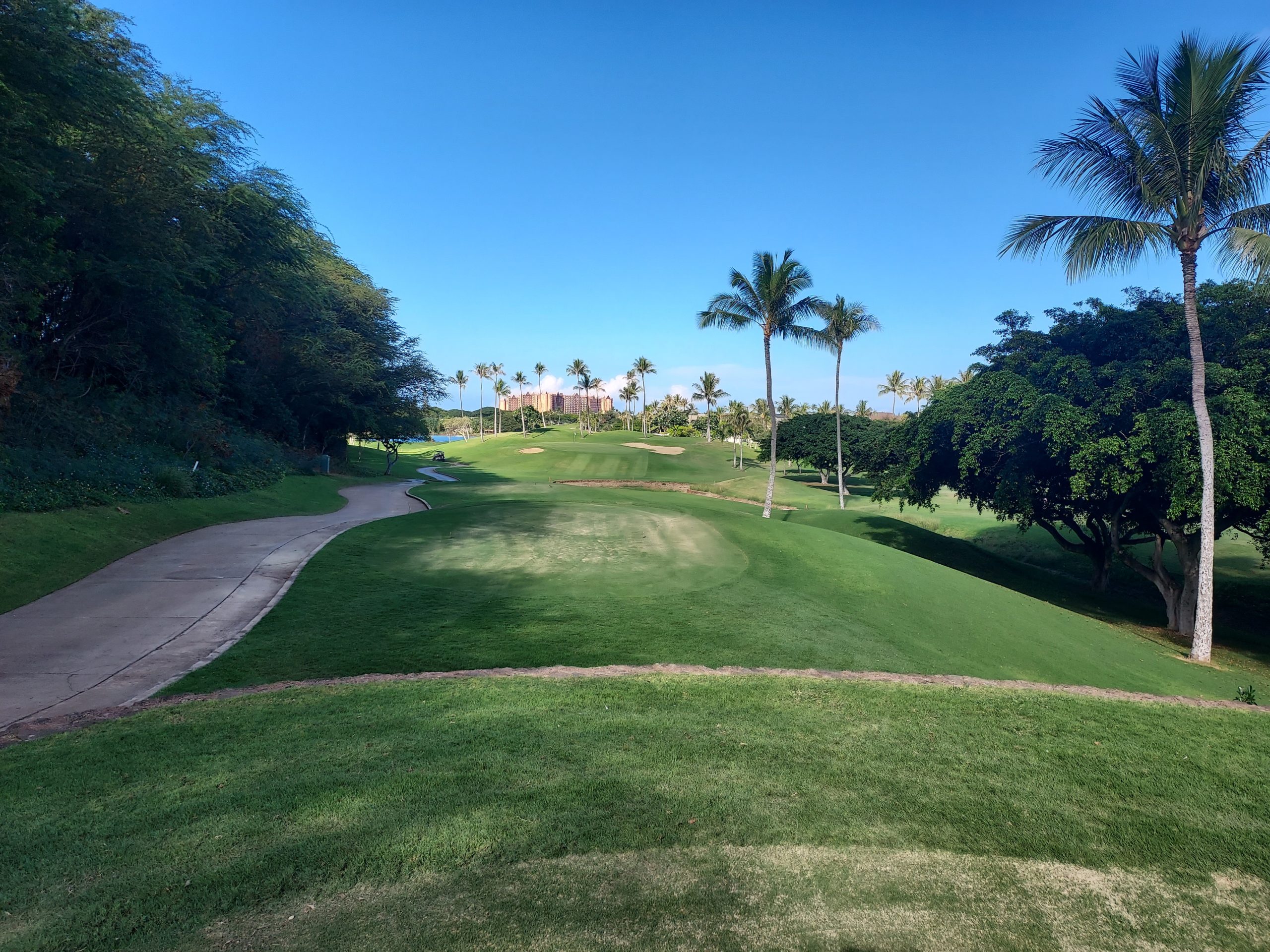 My play that day was "normal", which is to say "ghastly". But shooting the lights out was never the point of playing at Ko Olina. Yes, I was paying off a bet. But I was also glad to take the opportunity to "splurge" and enjoy the best that Hawaii golf has to offer.
We recommend to those planning a Hawaii vacation that taking that kind of opportunity is a great idea. Whether it be dining or skydiving, a room upgrade or flashy rental convertible, there is much to be said for treating yourself in paradise. Hawaii Aloha Travel is here to help you make that happen.