A Hawaii golf adventure is a dream for many, and it's one reason we occasionally write about Hawaii golf courses here on the HAT Blog. Another reason is that Hawaii golf is a major contributor to Hawaii tourism revenue and to the state's tax coffers, to the tune of hundreds of millions of dollars each year – before the pandemic. Golf courses were among the first shuttered businesses to re-open in the midst of statewide shutdowns.
(And yes. We like golf, hopeless swings and perpetually poor scores notwithstanding.)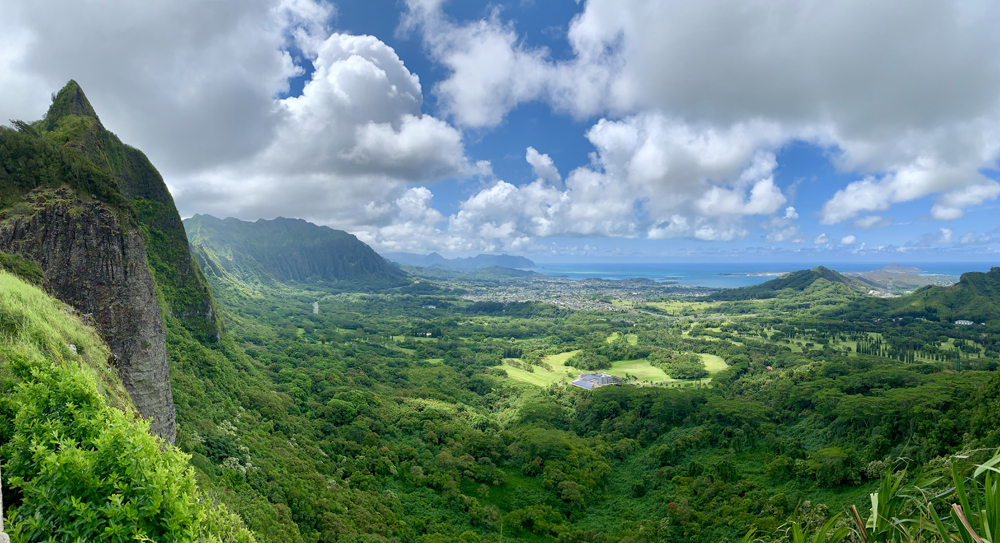 Green Fees
Green fees at premium and resort courses can be prohibitive even for residents, which is why Hawaii's municipal courses provide an attractive option for local duffers and determined visitors. With the availability of club-shipping services and onsite rentals, it's possible to plan a Hawaii golf vacation or simply play a round in paradise at a reasonable price with a numberless overall value.
We recently played two of Oahu's six "muni" courses, Pali Golf Course and West Loch Golf Course, and here we offer our takeaways and enthusiastic endorsements. They are well maintained and well attended. And home to families of feral pigs.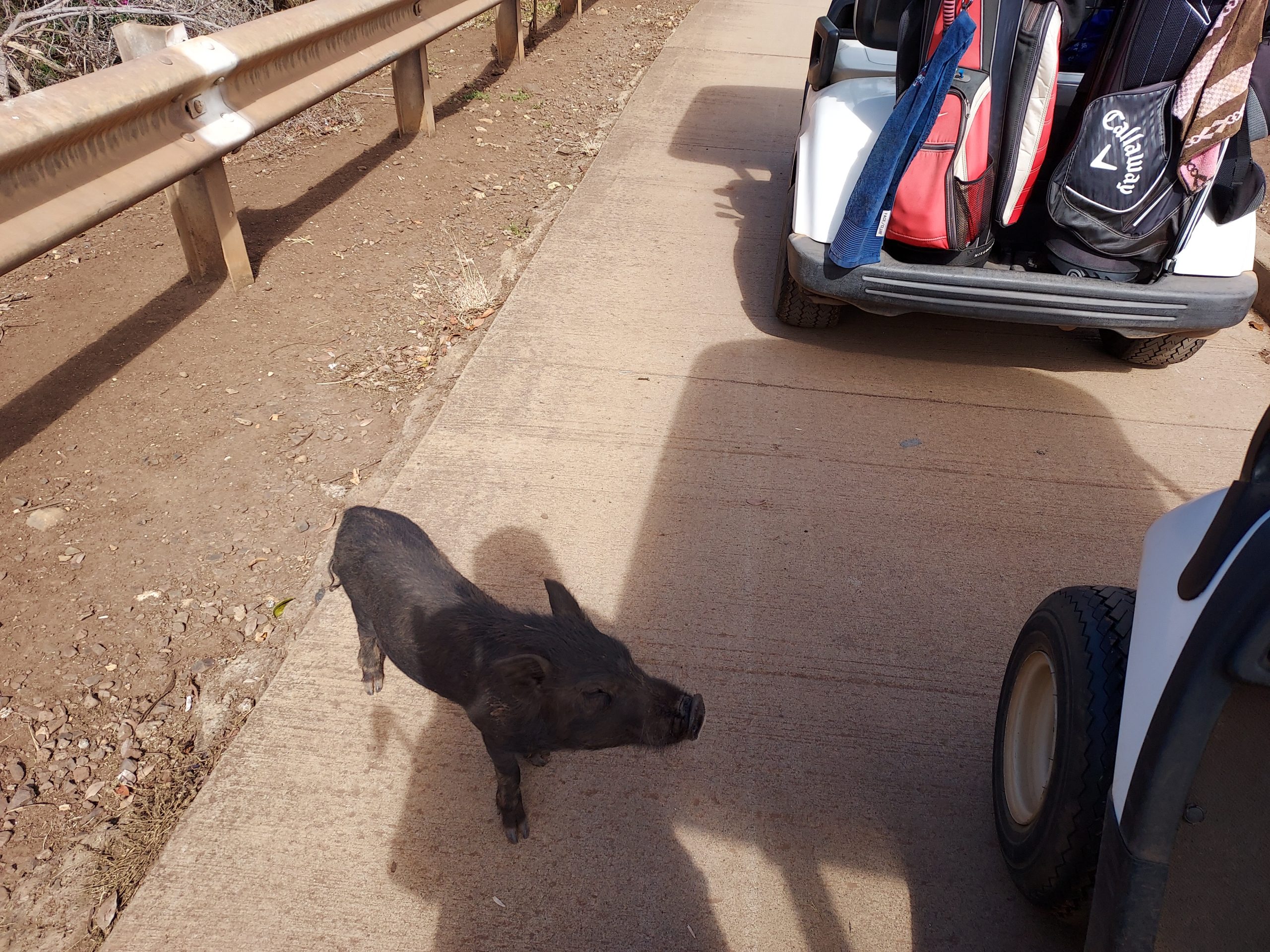 The Pali Hawaii Golf Course
"The Pali" is nestled at the foot of the Koolau Mountains on the Windward Side, literally just below and beside the main artery of Pali Highway leading into Kailua Town. It's a "jungle course", in that at least half of it is in the jungle. It presents many elevation changes, narrow fairways, and lush vegetation hungry for errant golf balls.
The opening hole plays downhill into the prevailing trade winds, but there is room for error off the tee. There are other fairly-forgiving fairways on the 18-hole track. It is also possible to lose a ball on pretty much every hole. The downhill par-3 12th Hole offers glory and threatens shame, and you can find both in a single go at it. The par-5 that follows will have you reaching for your water bottle. Or for your flask.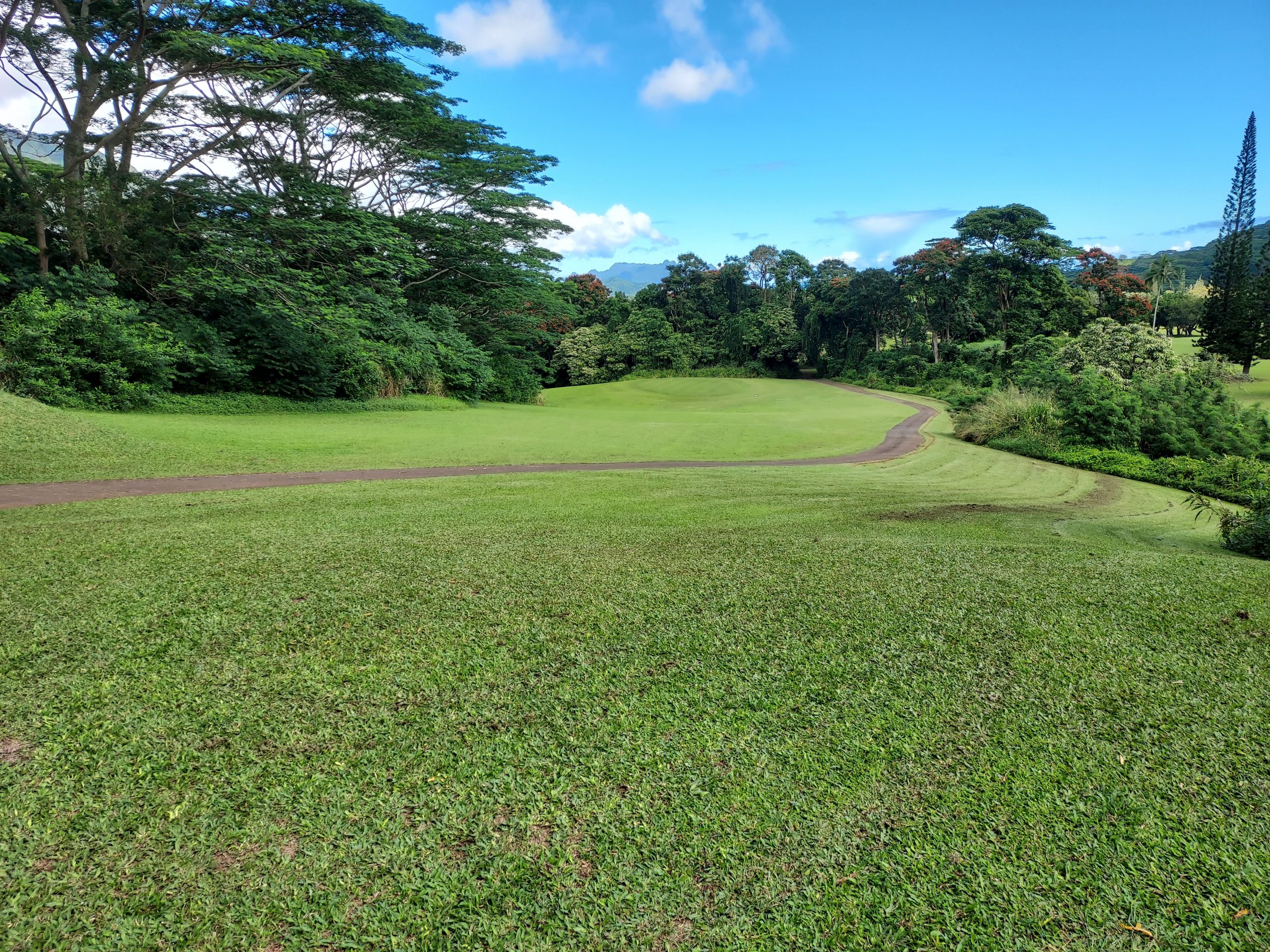 Westloch Golf Course is on the other side of the Koolau mountains, out on the Ewa Plain. Like the Pali course, it's easily accessed. Unlike the Pali, Westloch is a much drier and flatter golf course. There are water features (ball magnets) and elevation changes, although for the most part you have to hit a really bad one to lose your ball. Trust us.
The "home hole" at Westloch is a fun one. There's a forced-carry into the fairway on the 18th, with a sinister ditch waiting. The green is just below the clubhouse, so everyone there can see your approach. No pressure, though.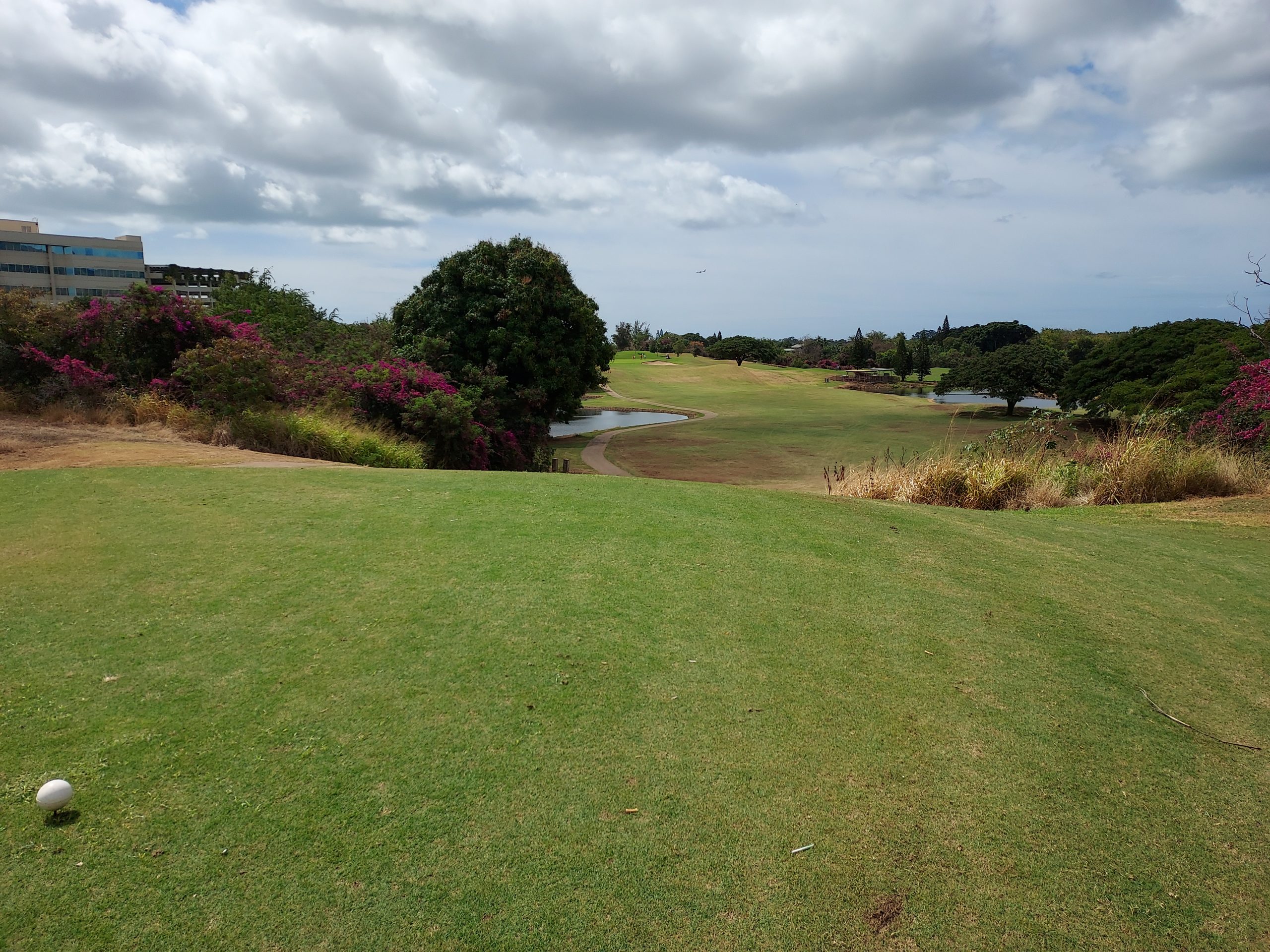 Indeed. That's the beauty of muni golf, especially here in Hawaii. It's casual and affordable. It's cheap for residents, and a viable visitor alternative to resort and semi-private courses that charge well north of $200-$300 for green fees and a set of rentals. Both the Pali Golf Course and Westloch charge $86 for non-residents and residents without the "muni card". Club rentals aren't available at every muni course. (Check with us here at HAT, we'll get you sorted.)
A round of golf in Hawaii isn't a far-fetched dream. You don't need a zillion bucks or a 2-handicap. You just need to know how to do it. We've got you.