It's a HAT Blog Maui post this week as we head to the Valley Isle. With an 11:00 am checkout at the West Maui condo (between Kaanapali and Kapalua) and a 7:30pm flight back to Honolulu, we had a lot of time on our hands to wander Upcountry and take in some fascinating out-of-the-way and locally-owned small businesses.
After breakfast at Duke's Kaanapali, first up was the Surfing Goat Dairy in Kula. Honorable Wife Person and I visited the dairy back in 2015, and we were keen to share the experience with my in-laws. Nothing much has changed at the farm in six years, although donations of old surfboards now number what looks to be at least 100 or more. Maui's surfing community has embraced Surfing Goat Dairy.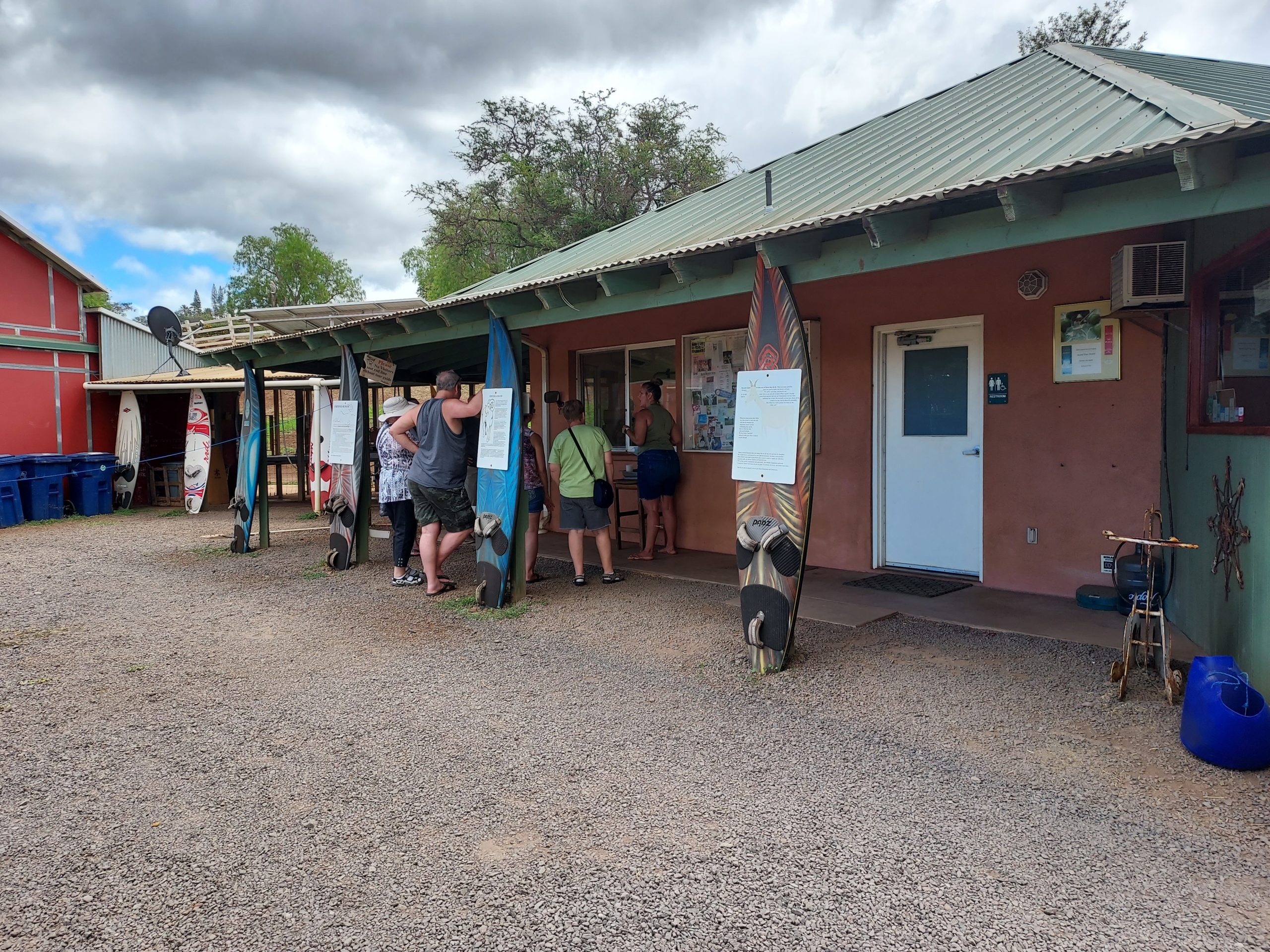 We were "walk-ins", so we missed a chance for a tour and goat-feeding. But there was a lot of ear-scratching and one-sided conversations with uninterested ruminants. These are happy goats, with an ideal diet and a habitat that is vital to the wide variety of excellent cheeses on offer. We inhaled a cheese platter in minutes, noting that several Surfing Goat cheeses have won many international awards since the dairy opened 20 years ago.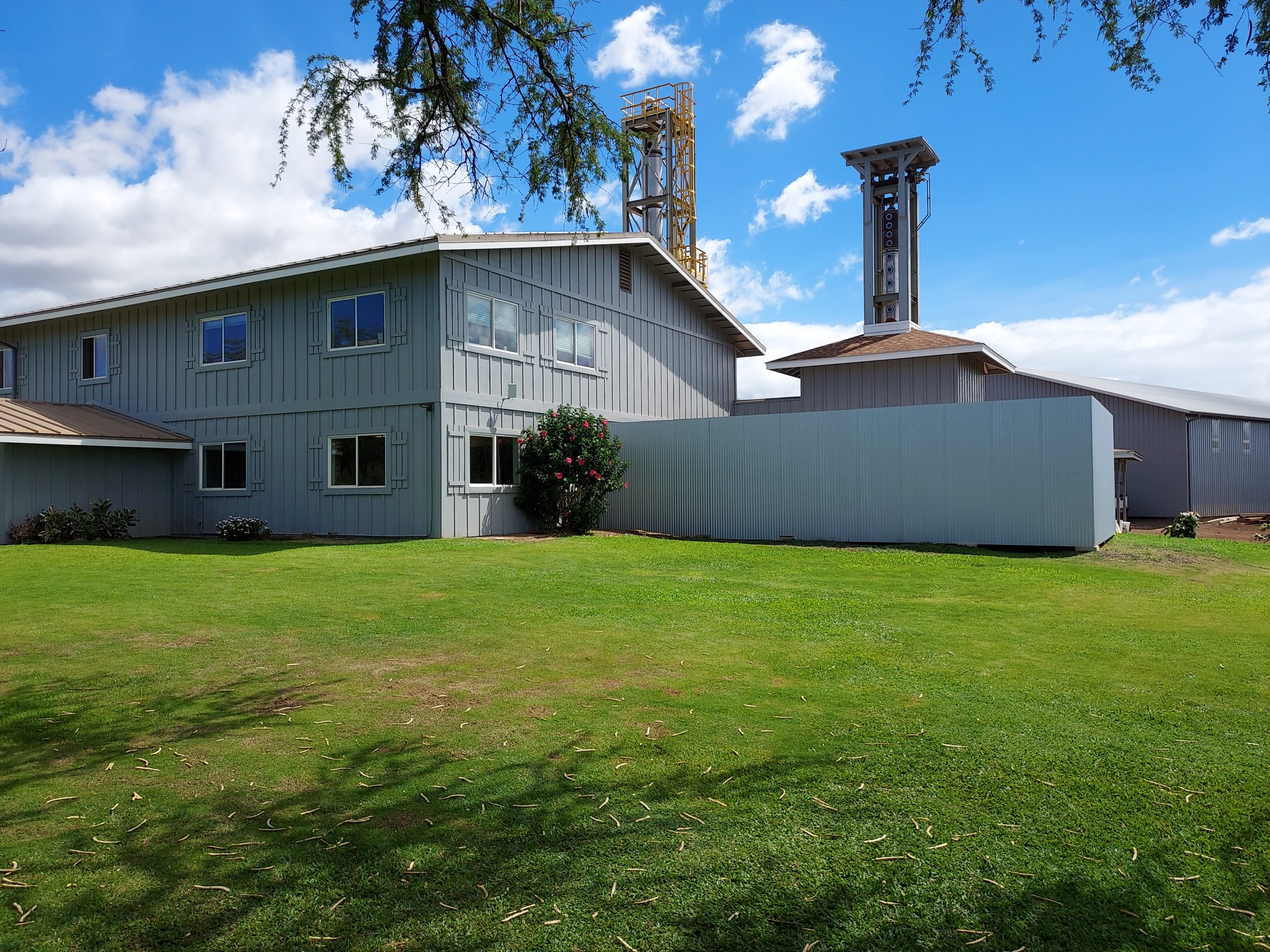 Just down the road about a mile is the Hawaii Sea Spirits Organic Farm & Distillery, which was our next stop for this HAT Blog Maui post. We were lucky to sign up for a tasting last-minute that included, in order, Kula Organic Rum (light and dark varieties), Ocean Vodka, and FY Gin. A taste of "Brum" finished the tasting, a limited edition rum recipe that goes for hundreds of dollars a bottle and can only be purchased right there in the gift shop.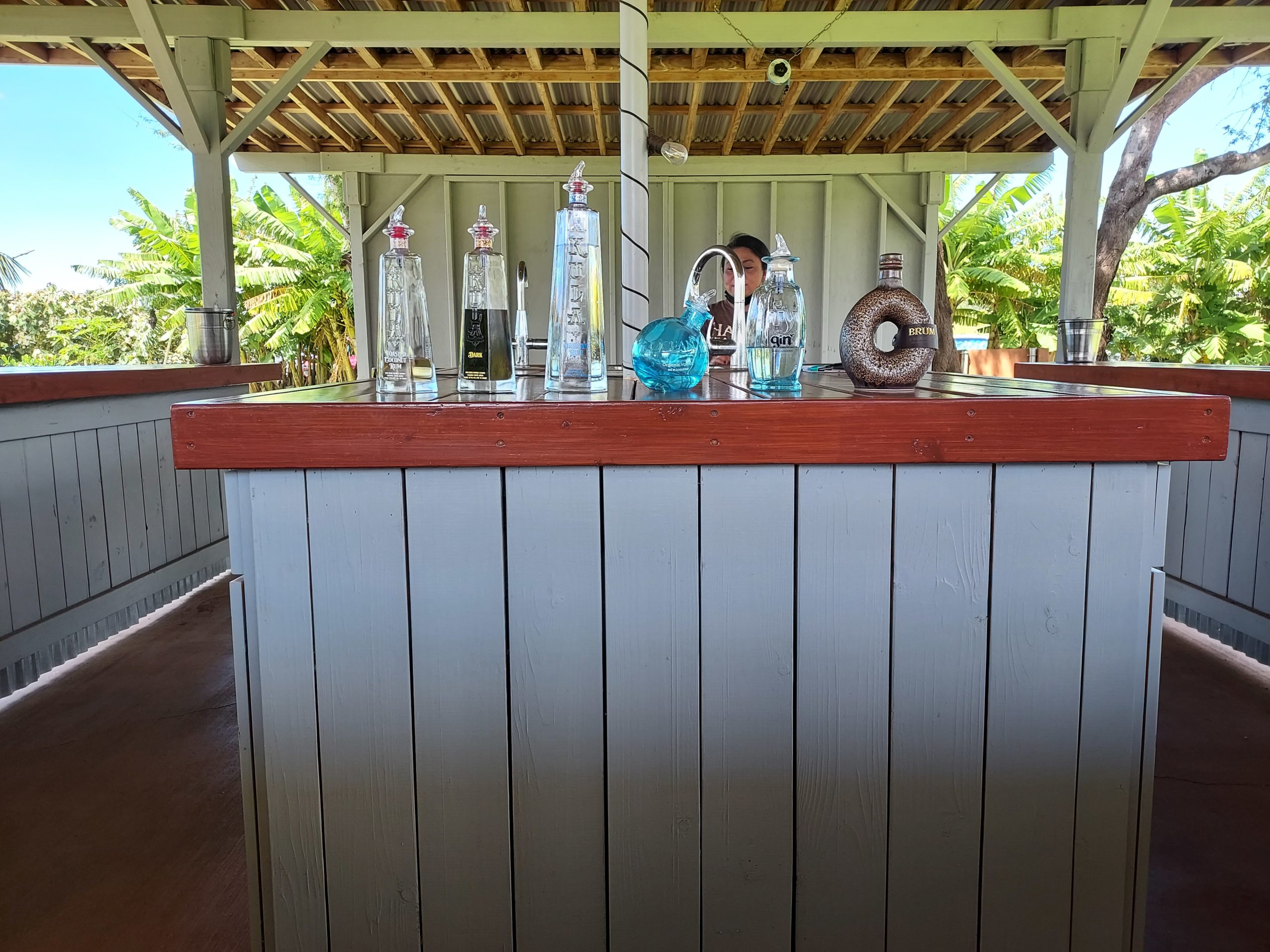 All of the selections were sublime. Our host (forgot her name, sorry Auntie!) described the distillation process expertly. She also talked about tasting notes for each of the samples: coconut, ginger…lavender? My palate is not what I'd consider sophisticated or even discerning, and I found the descriptions most helpful in appreciating the attention to detail involved in the various distilling approaches.
Hawaii Sea Spirits is locally-owned and operated on the slopes of Haleakala Crater, located on many acres of sugarcane, bananas, and other ingredients found in the recipes. The distiller sells millions of bottles per year in select markets across the US and the Pacific region. Ocean Vodka is in every ABC Store in Hawaii. Despite that prodigious volume of sales, Sea Spirits is a tiny business compared to international goliaths in the industry, like Grey Goose Vodka or Captain Morgan's Rum. Hawaii Sea Spirits holds its own, quietly going about its family business and making the finest spirits.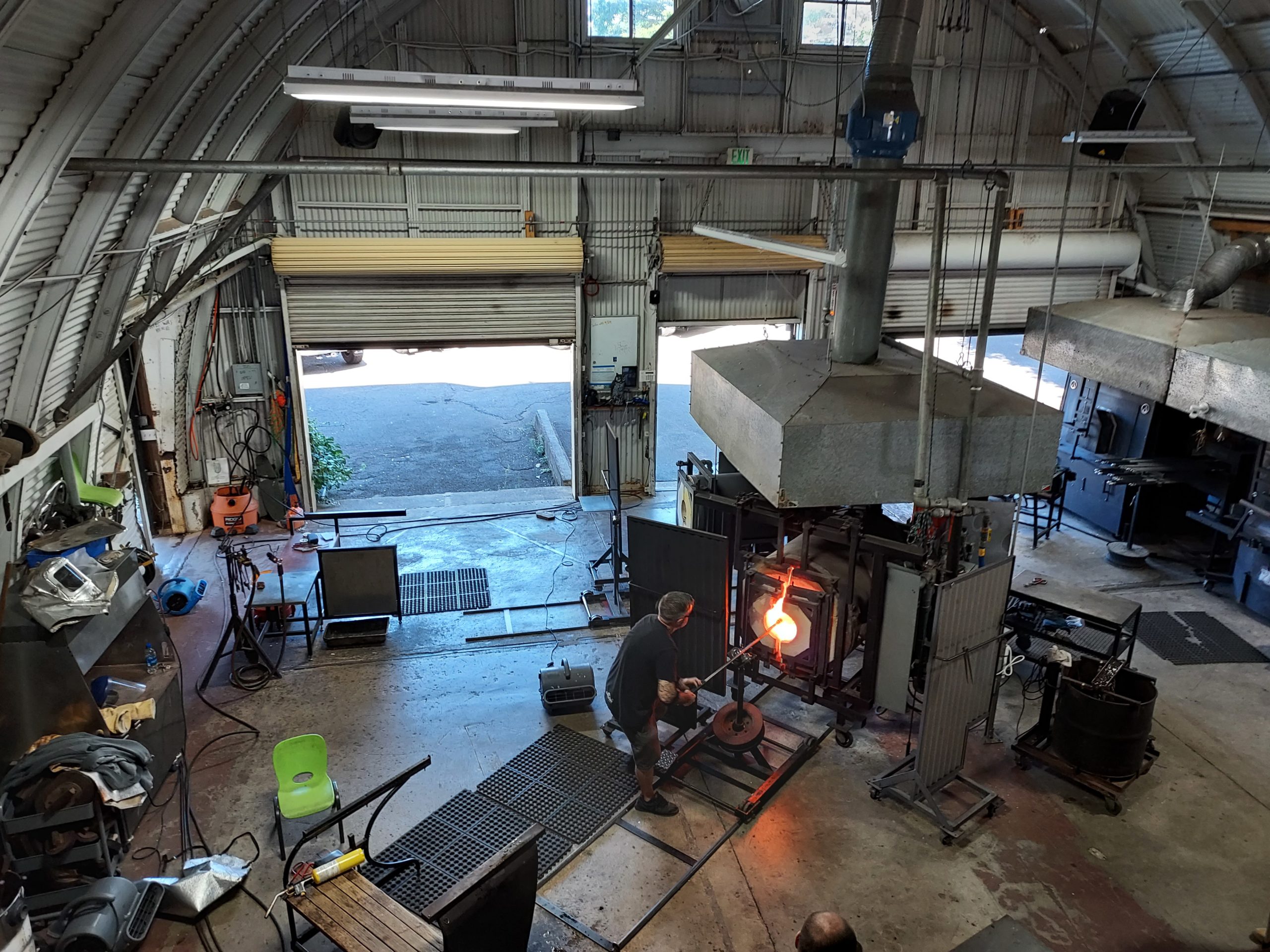 We were off to Makai Glass in Hailimaile next, about a 20-minute drive from Kula. There we found inside a quonset hut a fully-functioning, working glass furnace and galleries full of vibrant sculpture, photography, and paintings by many different artists. Artists behind dark, protective eyewear peered into the furnace, working molten glass quickly but methodically.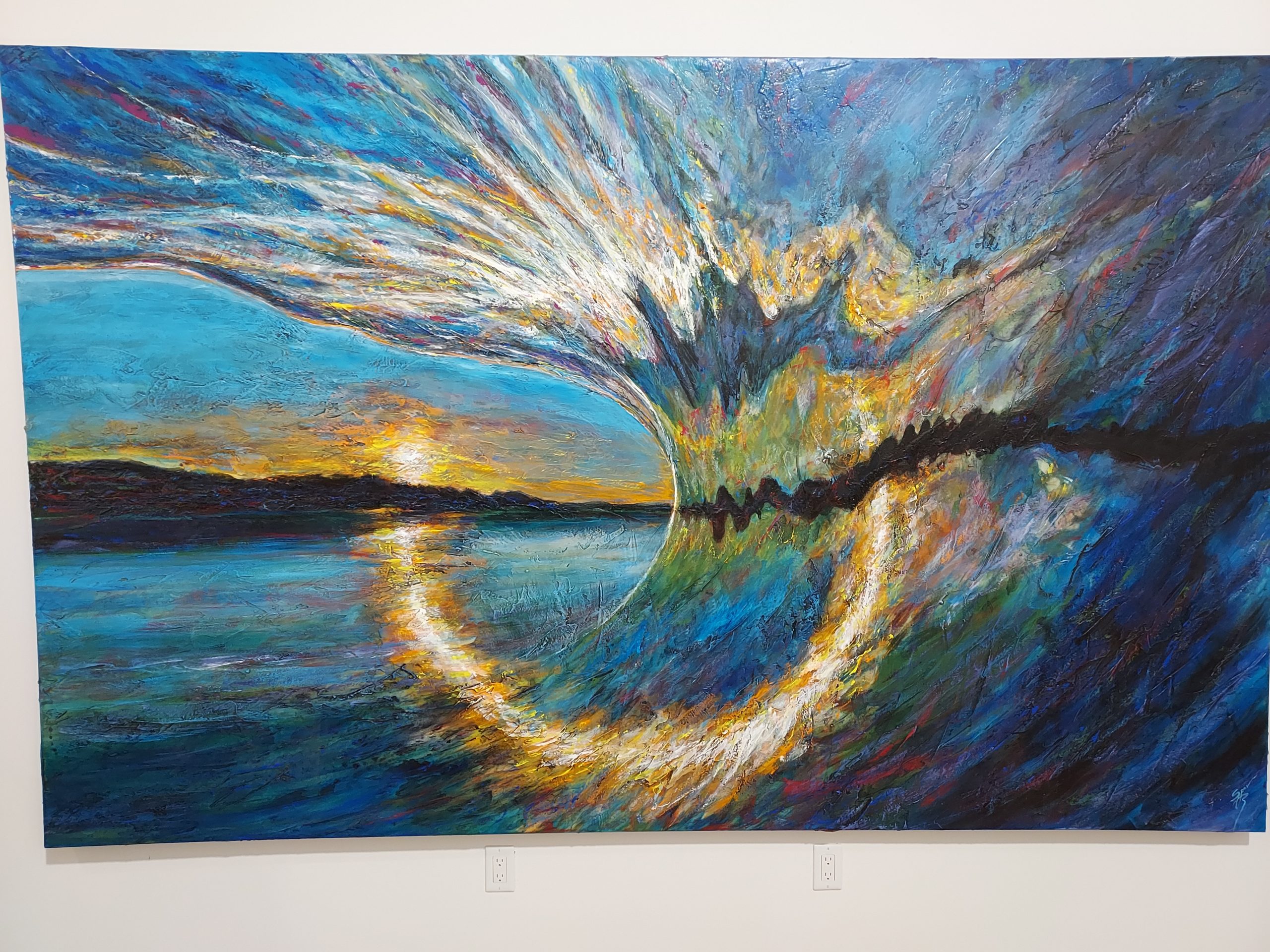 Glass blowing is a kinetic art. You only get one shot at your creation with. A child, maybe 5-or-6 years old, had a conversation from the upstairs gallery that looks down into the studio with one of the artists. The each seemed equally excited about the process and the science behind it. It would have been nice to purchase even one piece of art, but I wasn't born into generational wealth and I settled with taking pictures.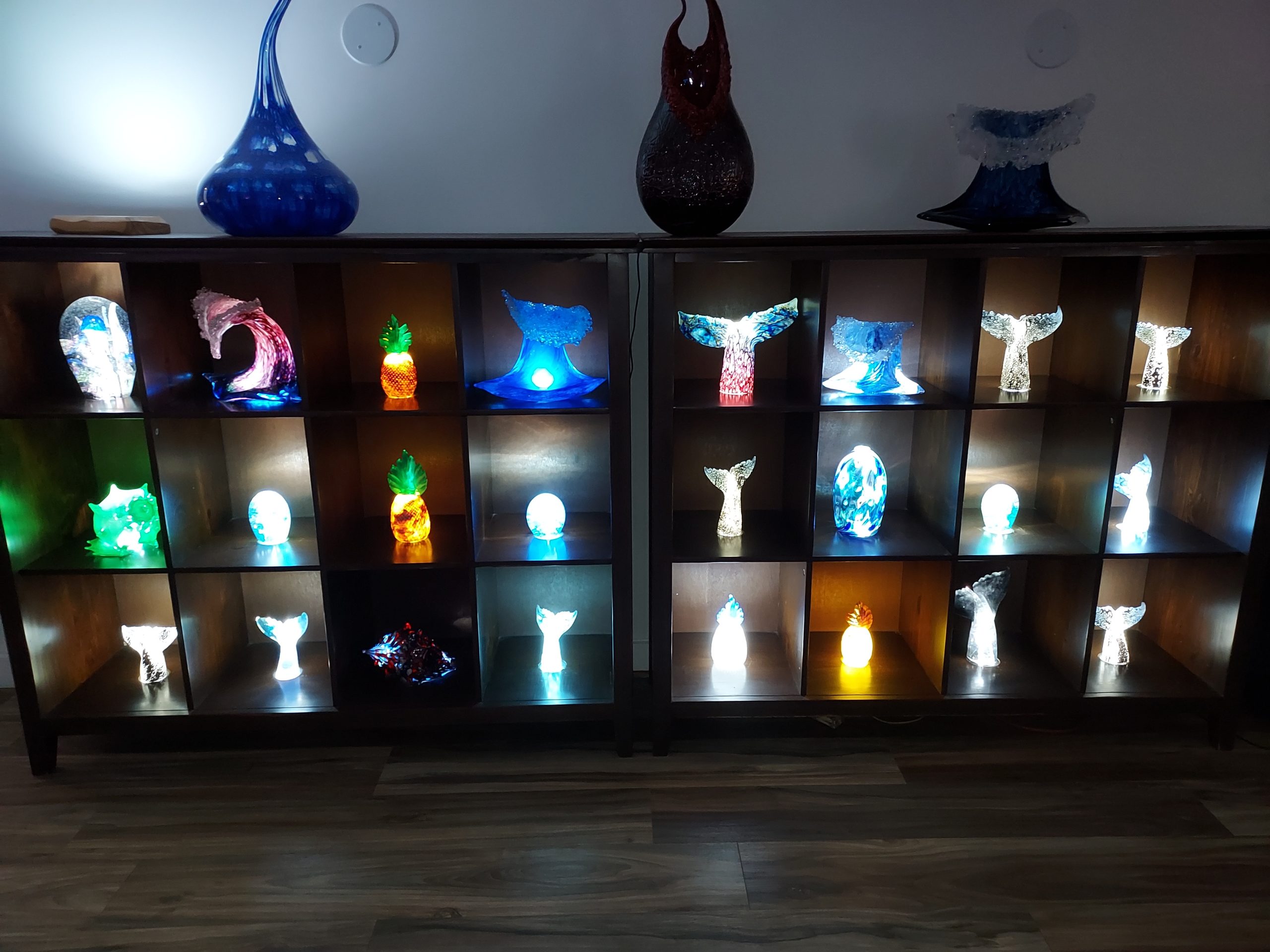 From there, it was off to the airport in Kahului for our Honolulu-bound commuter flight for this HAT Blog Maui post. The in-laws had a direct flight to Denver minutes after our flight. We had timed it perfectly, and my brother-in-law rejoiced in triumph, managing to return the rental car with the gas gauge slumping past "Empty".
We had worked up appetites and thirsts after a long day of activities, so we made for Sammy Haggar's in the OGG terminal. Our vax cards were verified and we settled into our seats for a thorough debriefing over pupus and drinks. The service staff was warm and friendly, and we boarded our flights grateful for the people and places that made this Maui getaway an unqualified success.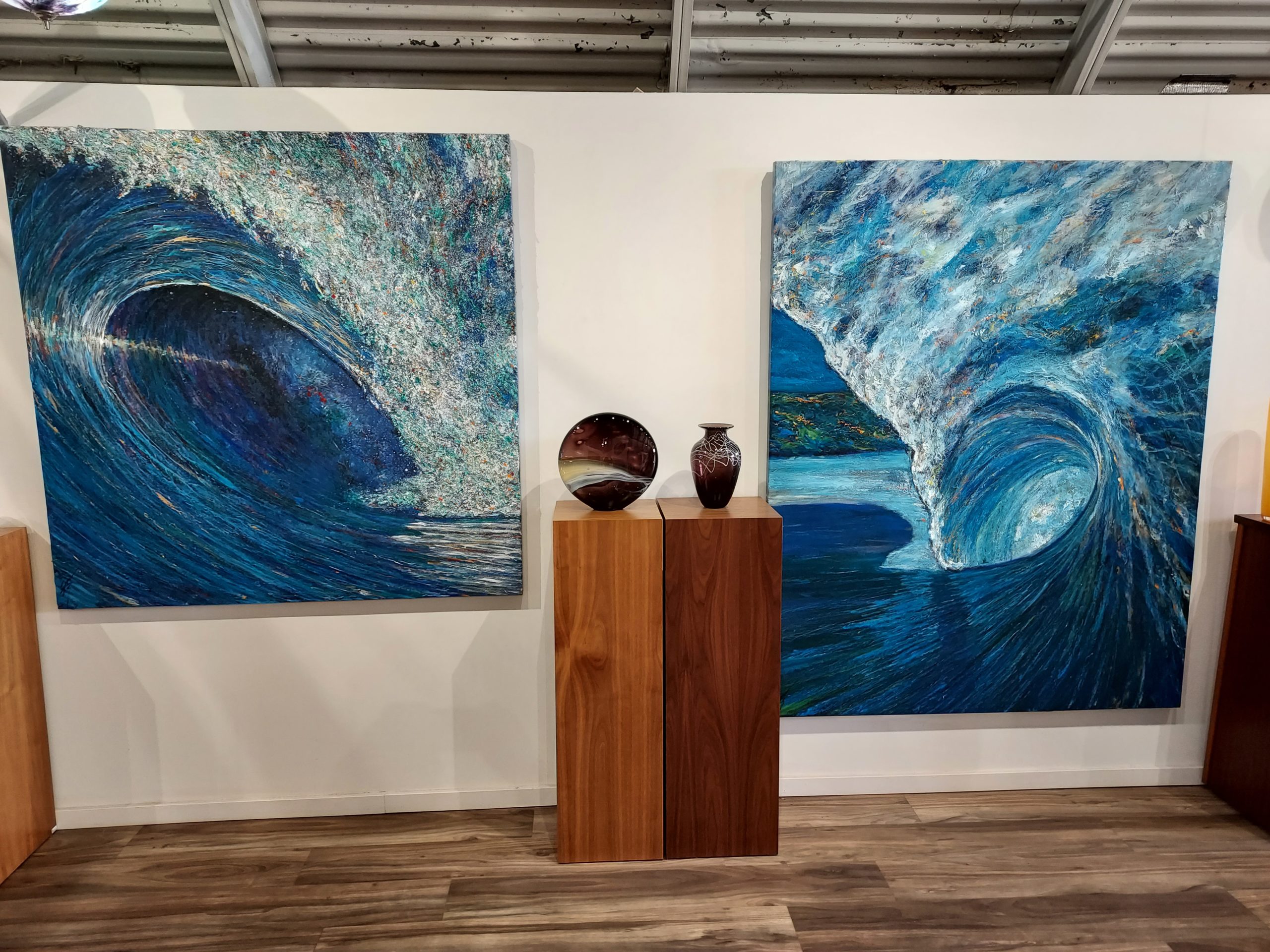 There were other adventures during our Maui trip: golfing, hiking, long walks on the beach. We'll get to those in future posts. "Maui No Ka Oi!"