After our pilgrimage to Maui's petroglyphs at Olowalu, I was wrought and marveled by the spirit of learning. I needed a drink. We headed to the Sly Mongoose on the outskirts of Lahaina. It's been recommended by every bar industry person I know on Oahu. A proud dive. Google it. No website.
It's just "out of the way", the kind of place that your navigation app can lead you to but can't find you parking. We were lucky, or early, and found the Sly Mongoose empty but for Bill behind the bar and one regular on the other side of it. Turns out we have mutual friends and haunts in the Honolulu bar biz. Of course.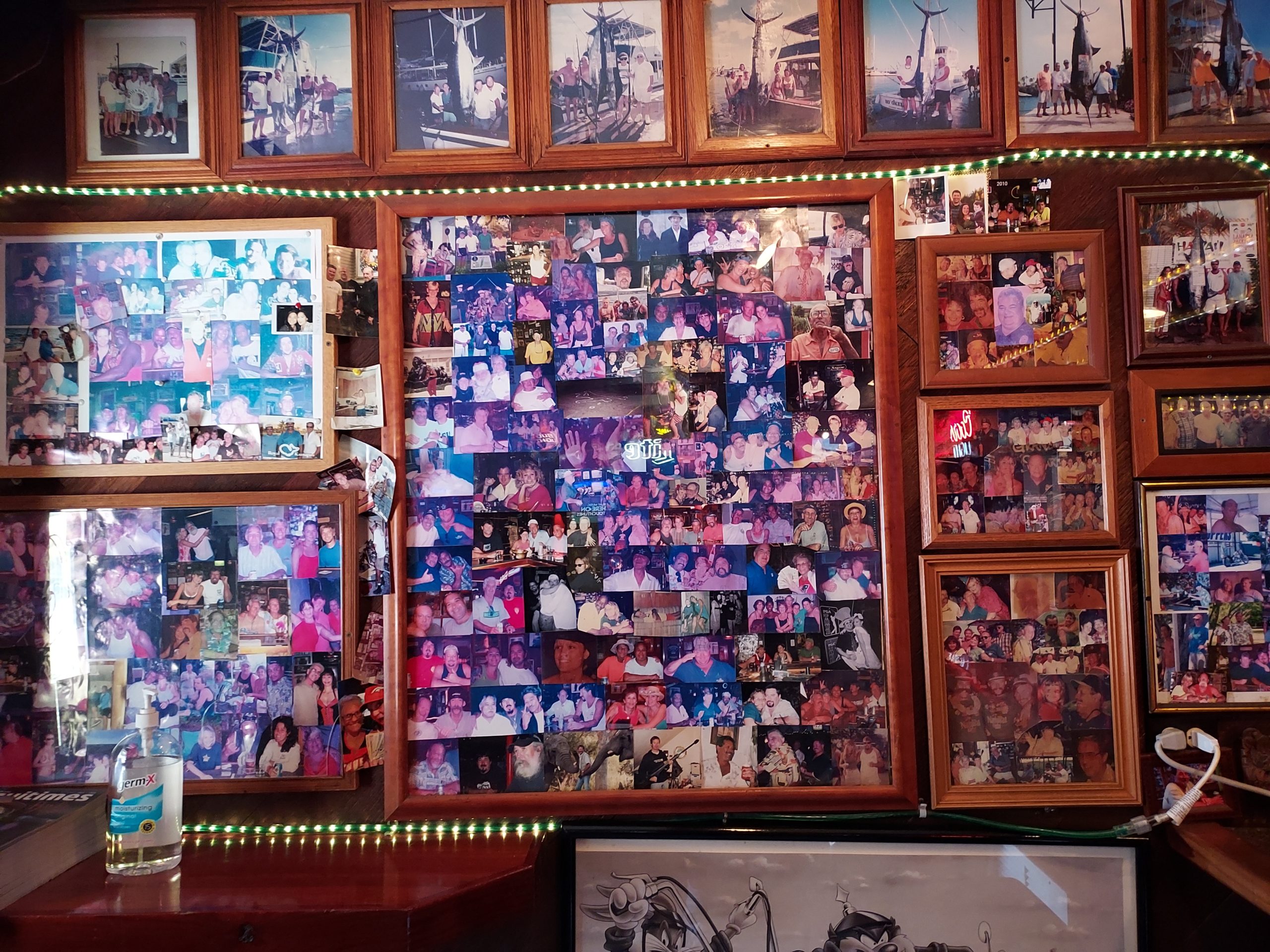 It was unexpected to learn that Bill the Bartender is from South Philly. I was born in Philadelphia, just months before Mom and Dad moved the family to Honolulu. I had a Phillies cap on (walking in, not being born) and Bill poured a shot on the house saying, "I like your hat."
The Sly Mongoose is tiny and close. There's a TV and a jukebox. There might be dartboards, but I can't be certain because I was busy minding the match on the tele. We didn't stay long, though we left with the feeling of having been welcomed. Mahalo, Bill! See you at Kelley O'Neil's.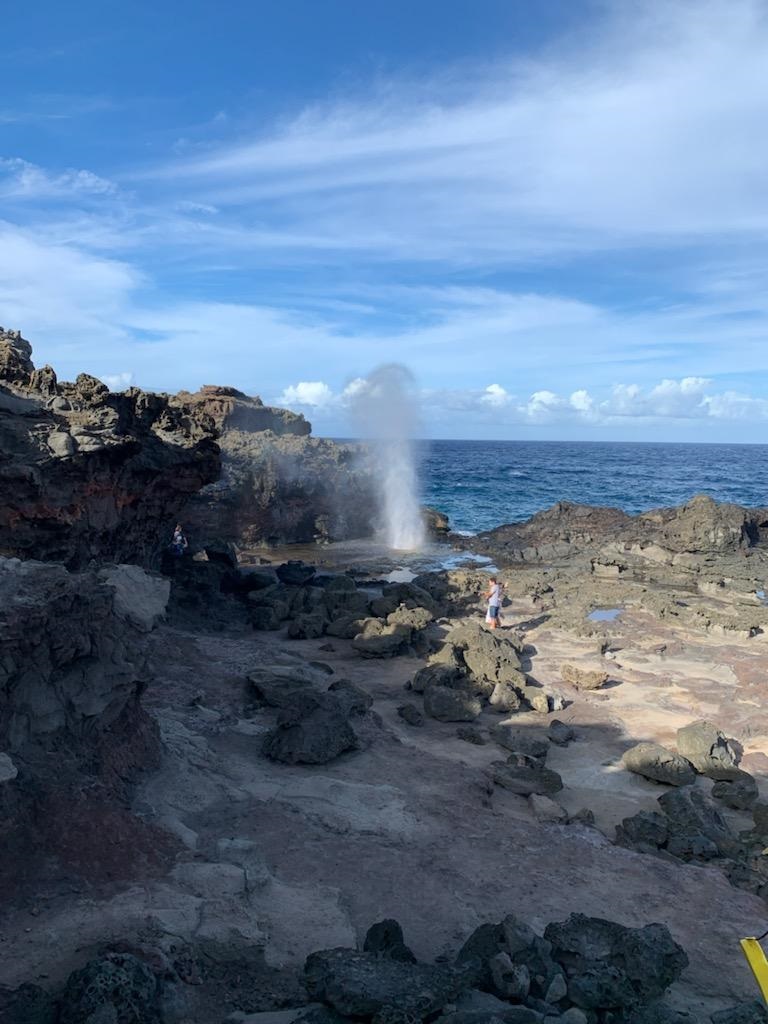 After a drive to the Nakalele Blowhole, and a soak in the sun and the saltwater back at the oceanfront condo, we cleaned up and made for Merriman's Kapalua. My sister-in-law, "Monster", happened upon a rare last-minute cancellation online and signed us up for the prix-fixe menu, table of four.
The open-air layout looks out over a vista that includes Napili Bay, Moloka'i Island, and the loudly setting sun. Tables are spaced, everything is fresh, and the service is impeccable. No kidding, it is Hawaii vacation paradise.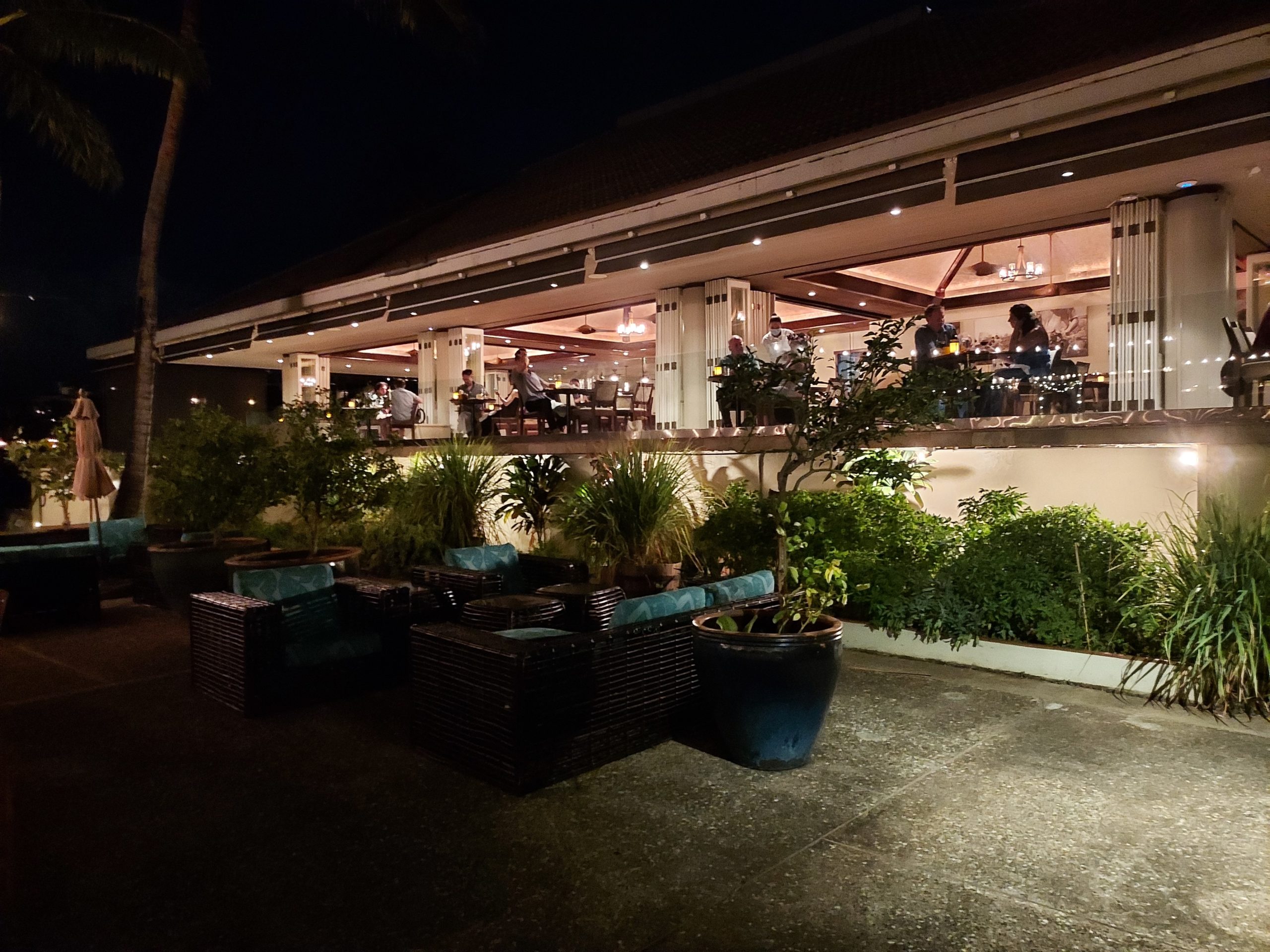 I didn't bother taking snaps of the dishes. That would only debase the purity of the dining experience. I had the "Tako A L'Escargot", like the French snail idiom but octopus instead. Absurdly delicious. Monster conquered a lifetime of squeamish aversion to raw fish and surprised herself by loving the ahi and ono poke. I don't recall what Honorable Wife Person and my brother-in-law had for starters, but they cleaned their plates.
I went with the scallops and shrimp entrée, and I cleaned my plate. BIL opted for the lobster add-on with his filet mignon and seared ahi selection. He devoured it all, mumbling grateful admiration over his dessert. Gluten-free requests were quite politely honored throughout the meal.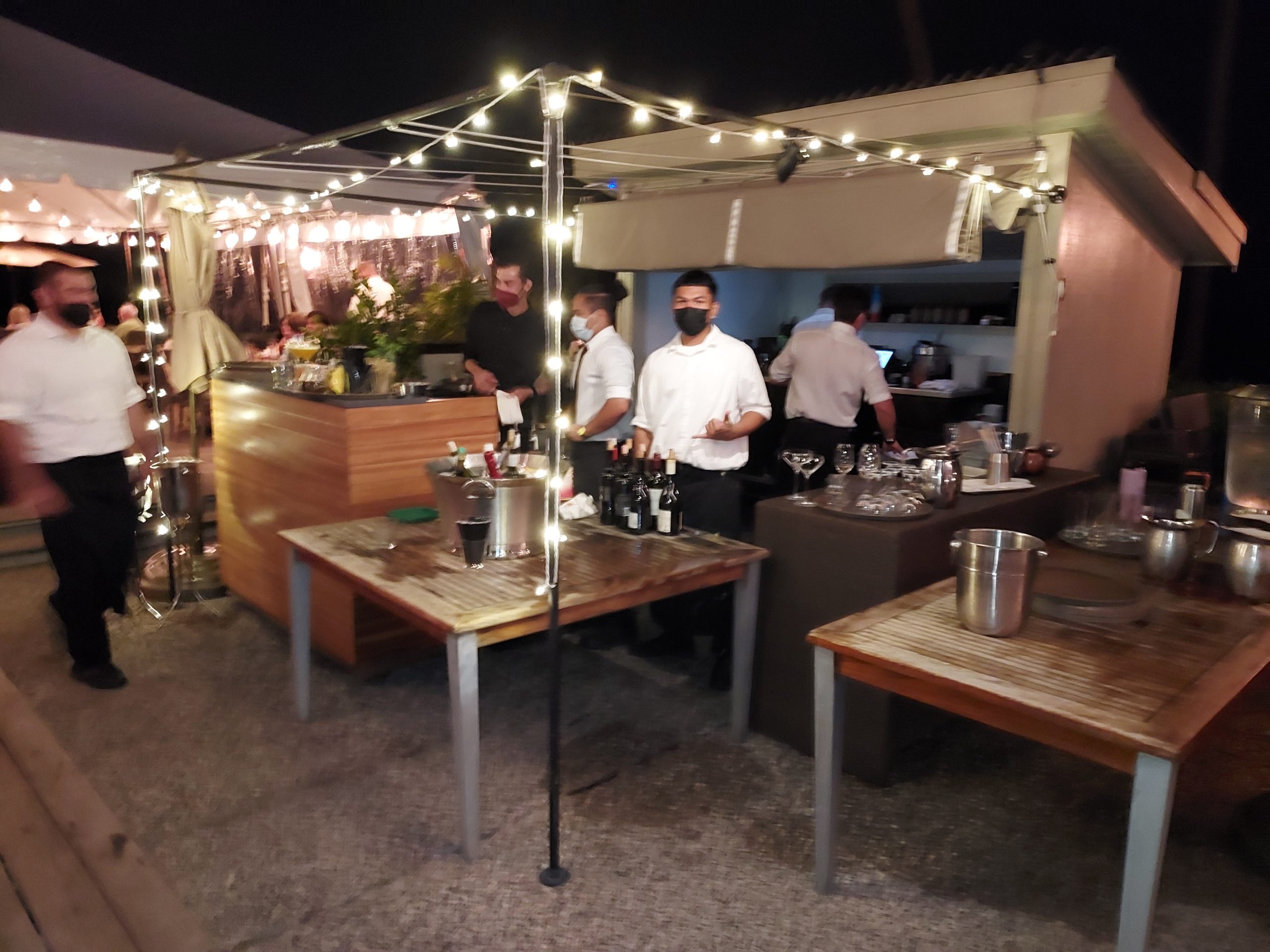 I'm not a sweets person. The coconut and Tahitian vanilla ice cream and mochi cake I was brought may have changed that, possibly for good. Signing on for prix-fixe is an act of faith. I am saved.
The day brought us from silent and centuries-old messages in stone to savage seaside conditions, from dimmed and air-cooled dive bar classic rock to al fresca resort-style decorum and cuisine with tasteful ukulele music lilting on the breeze. The steaming espresso at the end was a stimulating and strange Continental bow on a singular Hawaii vacation experience, at least for this middle-aged Hawaii kid.
Get vaccinated. Wear a mask indoors. Live Aloha.