Hawaii's newest Irish pub, Black Shamrock Tavern, opens fittingly on Saint Patrick's Day, March 17, 2022. It is the newest iteration of an Irish pub in the historical T.R. Forester Building in Downtown Honolulu, which has been part of the Irish Corner in the Chinatown Arts District for decades.
The Black Shamrock's owner Jay Neihbur is a former active-duty US Marine and has long been a familiar and beloved figure in Chinatown. The New Jersey native is the mastermind behind the award-winning Hawaiian pizza and former co-owner at J. Dolan's Irish Pizza Pub and is he a partner at Ferguson's Irish Pub on Bishop Street.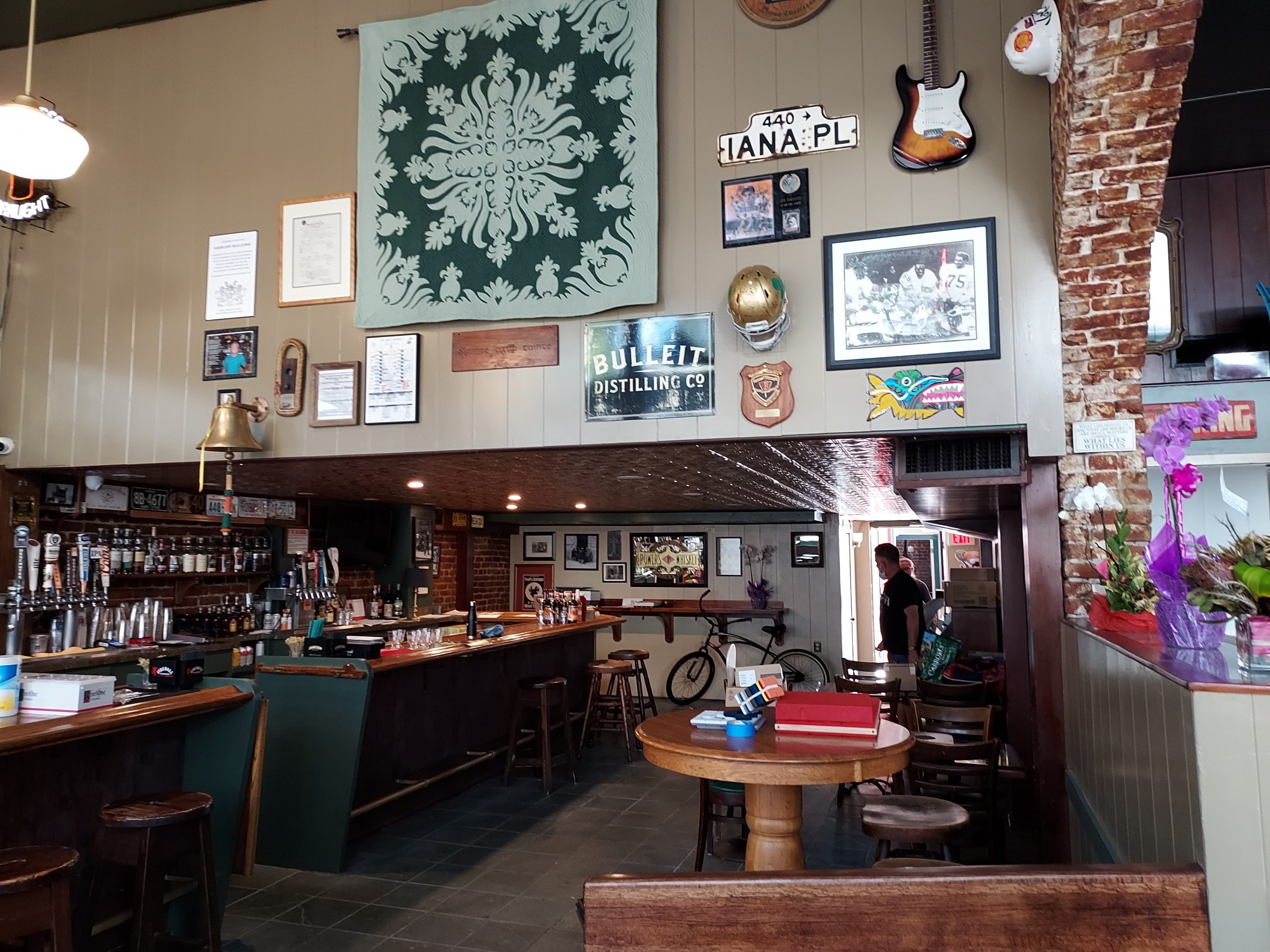 Black Shamrock Tavern is the former home of O'Toole's Irish Pub, which was forced to close during the pandemic (bars not serving food were shuttered for months). The unique, red-brick architecture of the Forester Building has attracted many Hollywood film and television productions over the years, including Hawaii 5-0, LOST, North Shore, and Mike and Dave Need Wedding Dates.
Opening the Black Shamrock in downtown's Irish Corner brings Jay full circle: his first job out of the armed services was as a bar-back across the street at Murphy's Irish Pub nearly 20 years ago. He was soon making pizzas there on Friday nights before becoming a full-time bartender.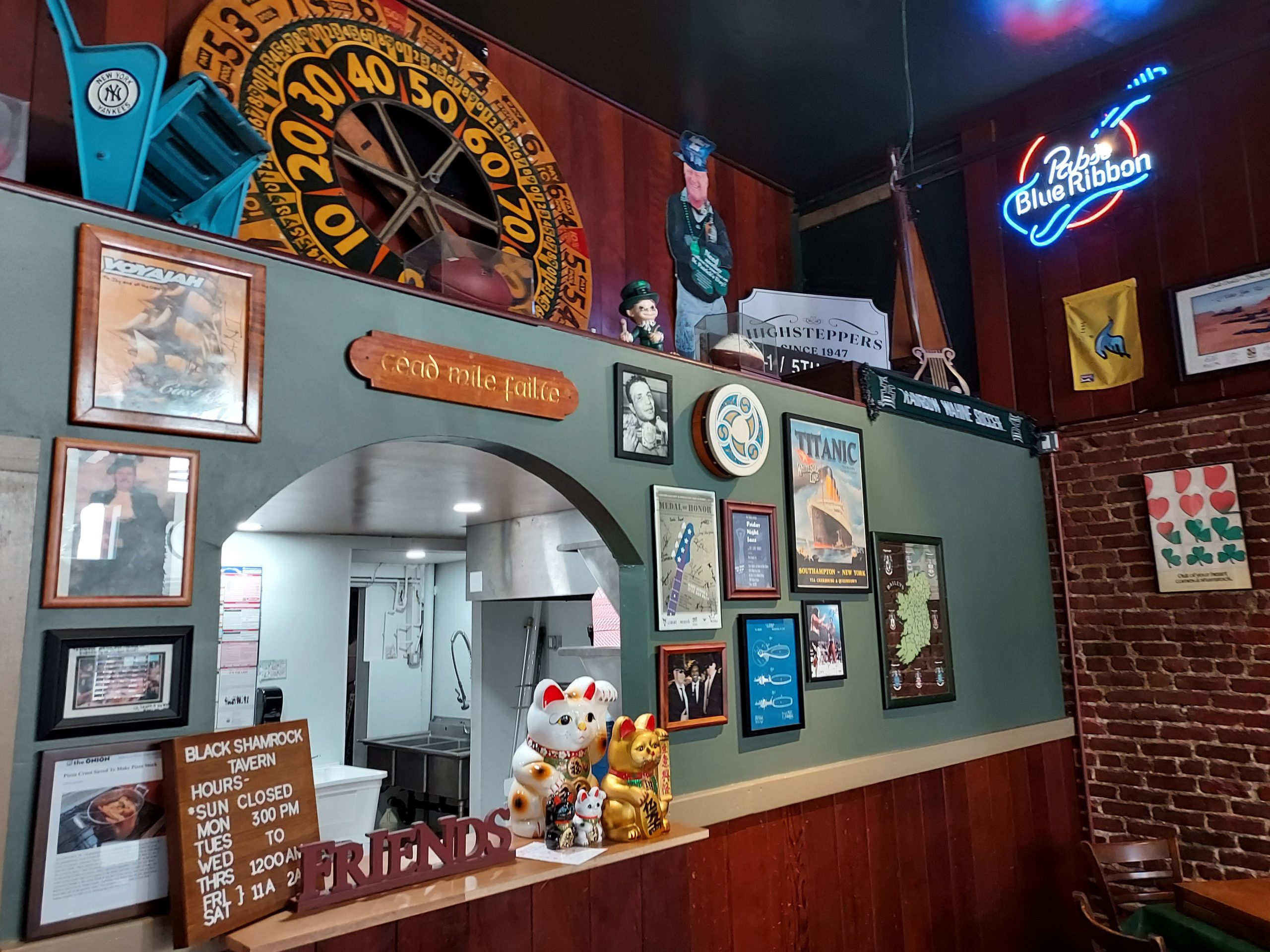 "Back then, Don (Murphy) said to me, 'You don't want to get into this business'," Jay laughs. Now they are partners at Ferguson's and across-the-street neighbors in one of Hawaii's most famous and historic neighborhoods.
The remodel at the Black Shamrock was challenging due to its historic status, but the pub/restaurant now features two "pizza windows" for sliding hot pies from the kitchen. The famously long bar-top has been carefully and expertly reconditioned.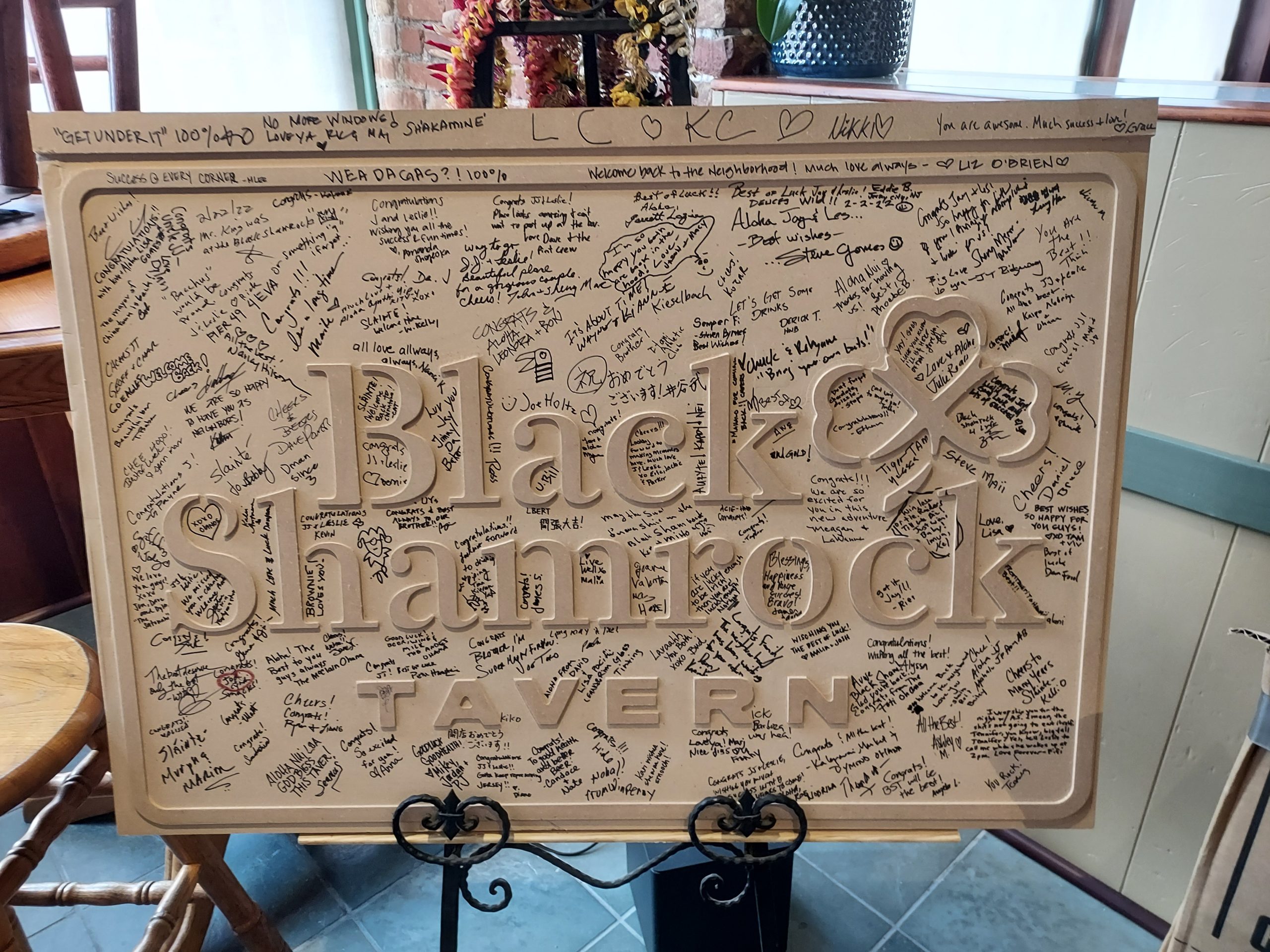 As Jay is a genius with dough, sauce, and toppings, the menu at the Black Shamrock will be pizza-centric, with other dishes like pasta and East Coast inspired fare. His obsessive research into water quality, dough-sourcing, pizza sauces and toppings selection when opening J. Dolan's is legendary among downtown restauranteurs.
"Pizza-centric?" Jay says. "Yeah, I like that. Pizza-centric."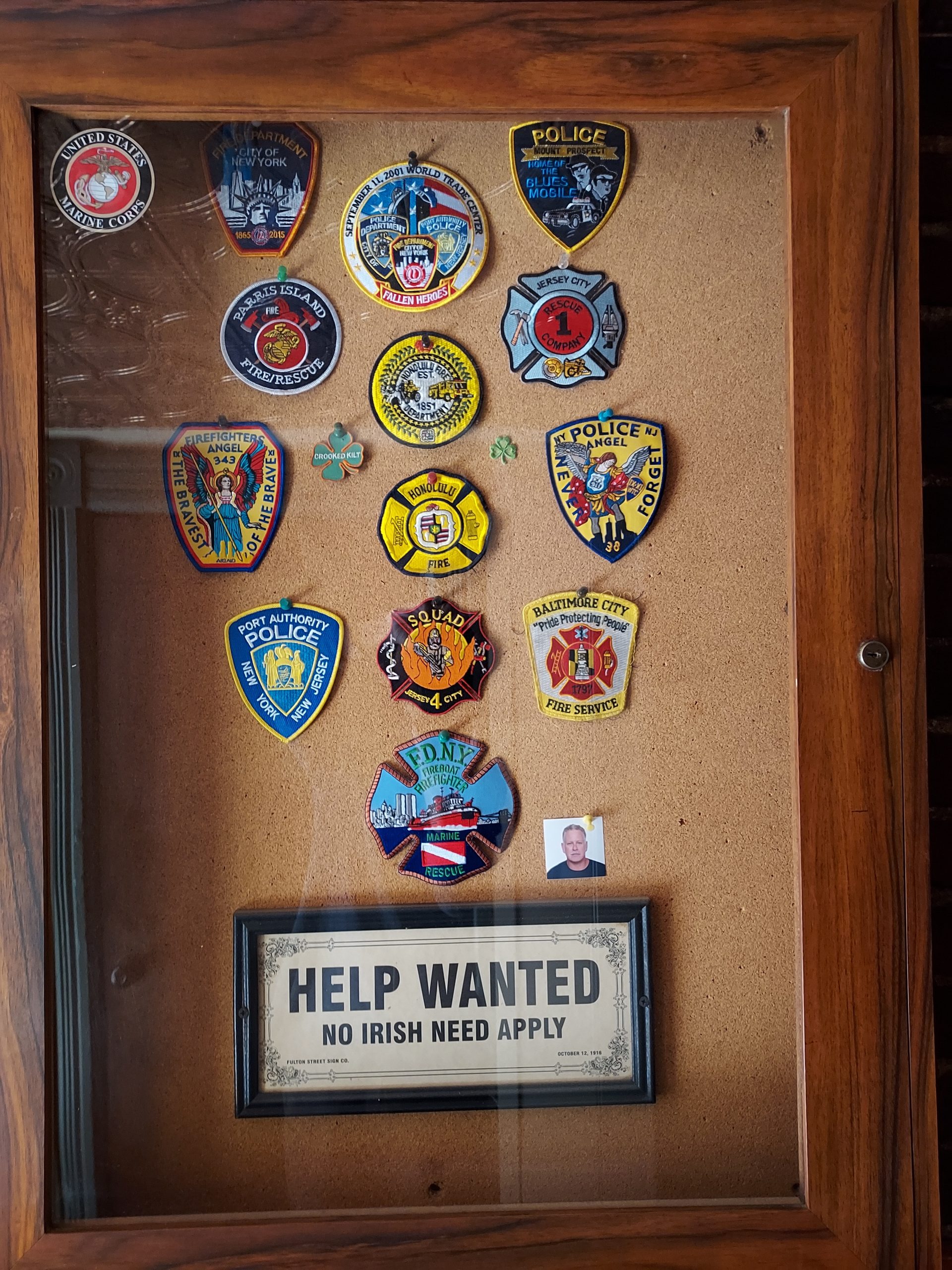 His Jersey accent is strong, but his aloha runs deep. He has quietly but strongly supported a variety of worthy charities over the years, including veterans' groups. His generosity is a model for a successful restaurant being a helpful member of its community. It's something he learned from Don Murphy, whose charitable giving to childhood cancer research and Hawaii literacy is almost incalculable. Jay understands service. The colors of the new façade at the Black Shamrock are a nod to the colors in the flag of the United States Marine Corps.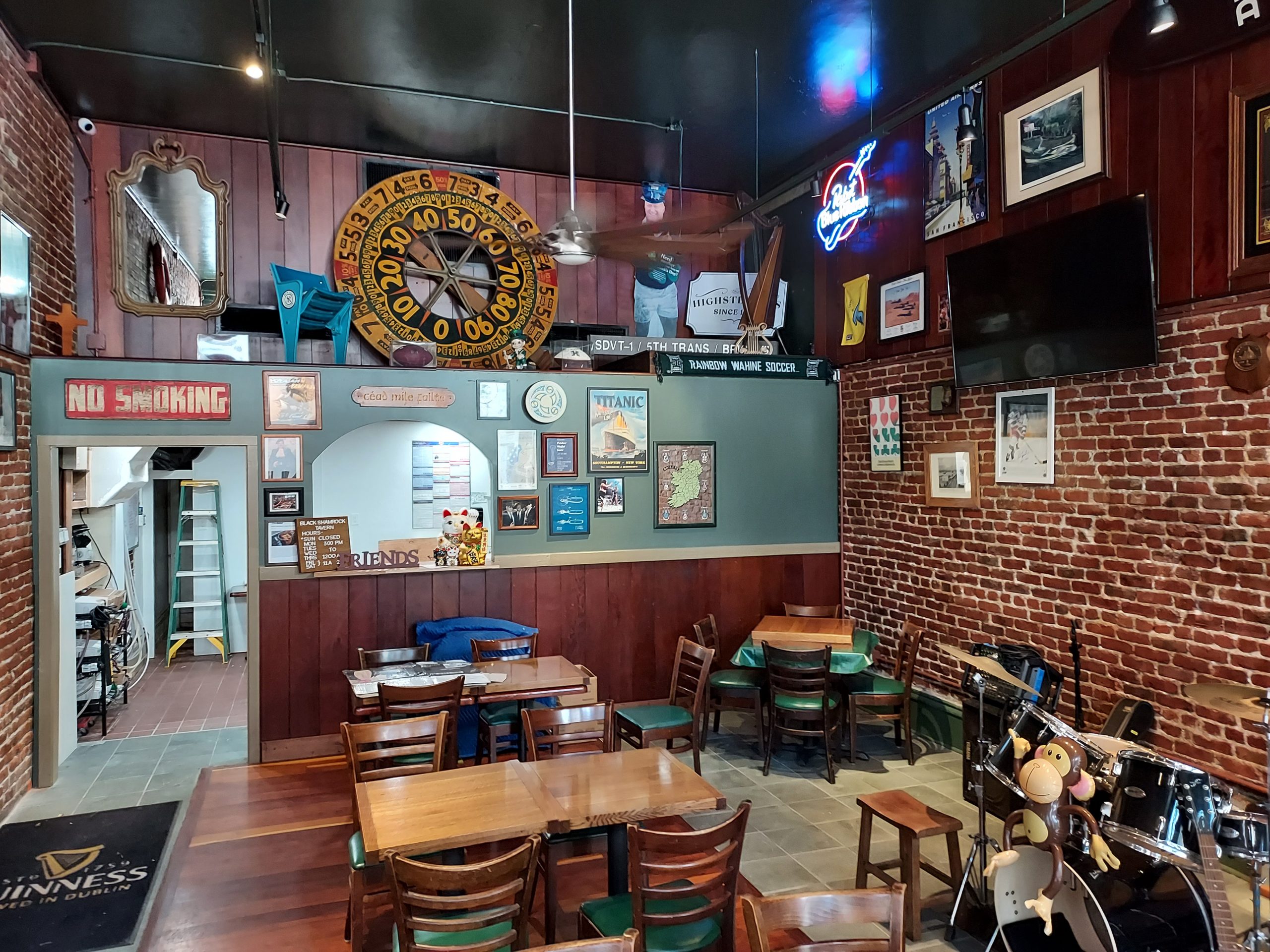 Thursday, Saint Patrick's Day, will be Black Shamrock Tavern's first official day of business, although a private event for family and friends was held recently. The atmosphere was full of excitement and disbelief: the closing of O'Toole's was disorienting and saddening for many. The opening of the Black Shamrock offers hope for Hawaii's emerging from the pandemic, and for the regeneration of small businesses in the Chinatown Arts District, many of which have struggled mightily or succumbed to the challenges of Covid.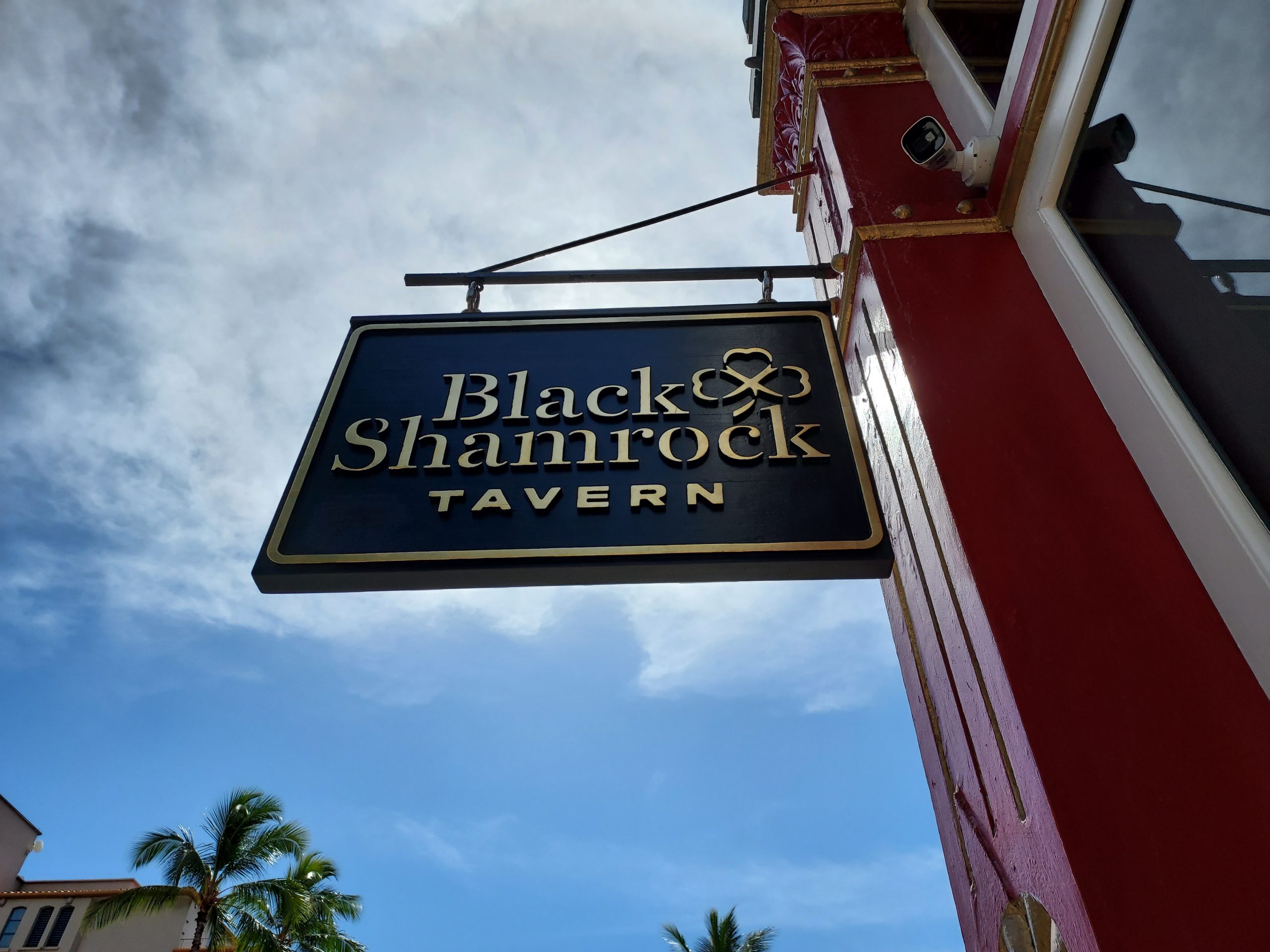 The Black Shamrock Tavern may be Hawaii's newest Irish pub, but the space itself and the place it holds it the hearts and minds of Honoluluans (and countless visitors) remains one of Hawaii's oldest. Slainte!