Hawaii is probably not the first place to spring to mind when you encounter to word "archaeology". That distinction belongs, probably, to places like the great pyramids of Egypt, the Acropolis in Athens, or the Coliseum in Rome. And that's rightfully so. However, human habitation in the Hawaiian Islands has been dated by researchers back to 400AD (about the time the Roman Empire was crumbling), and Hawaii archaeology is rich with fascinating discoveries and cultural sites and remnants that are accessible to curious and mindful Hawaii visitors.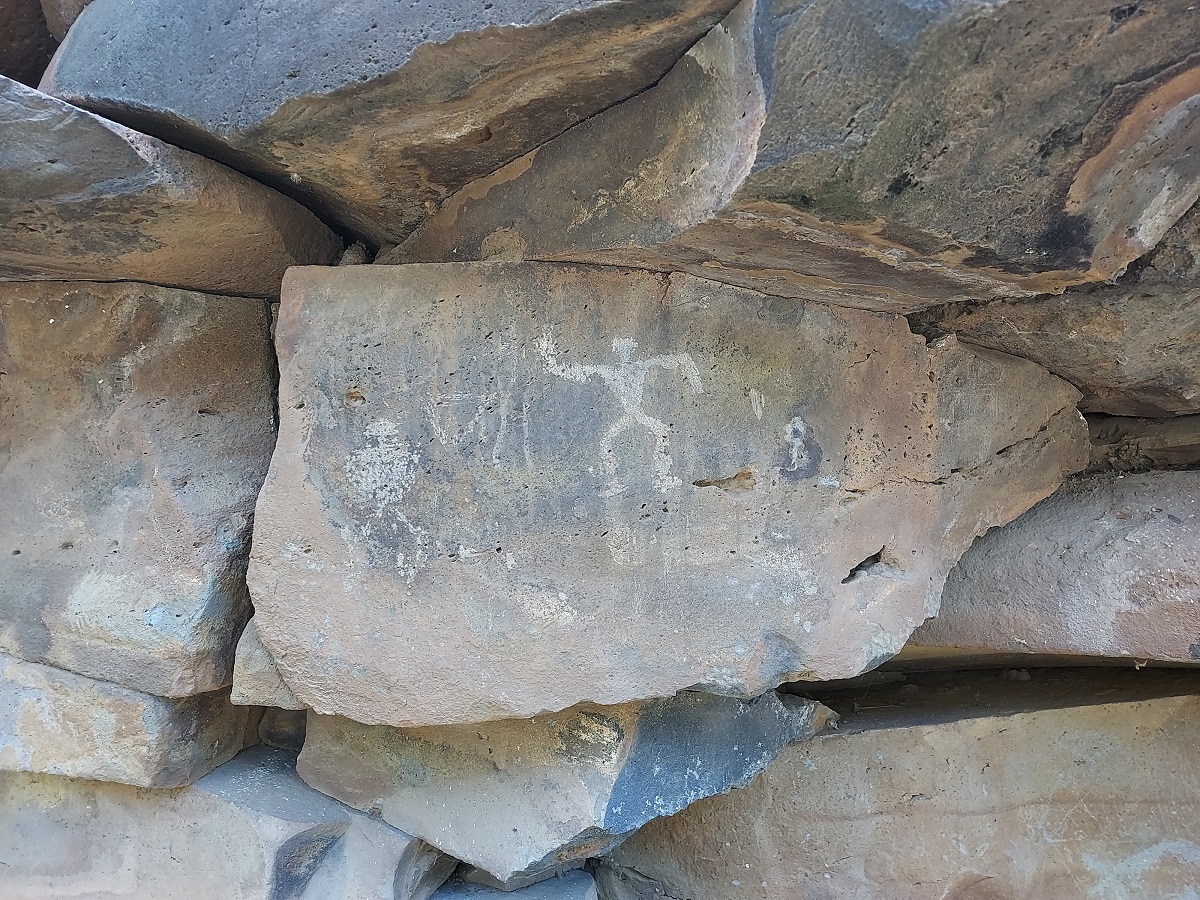 Bishop Museum
Certainly, the most accessible archaeology to be found in Hawaii is at Bishop Museum's Hawaiian Hall on its expansive Oahu campus. It offers ancient Hawaiian history up close, with hundreds of precious artifacts and a variety of temporary and permanent exhibits: the feathered cloaks of ancient chiefs, carefully crafted poi-pounders, woven fish nets and carved bone fishhooks, imposing weapons of war, and the personal items of Hawaii's monarchs and royal families. The architecture itself is an exhibit, with lustrous and elaborately carved koa wood structural and decorative features.
Hawaii Archaeology on Hawaii Island
Over on Hawaii Island, at its northwestern tip, is the Kohala Historical Sites State Landmark. It is a carefully tended National Historic Landmark and the site of the birth of King Kamehameha the Great. It is believed that a temple, or heiau, was first constructed there in the 400s AD, and the current heiau now on site, Mo'okini, was built between the 13th and 14th centuries. It is a massive stone structure, made with a mortar-less "dry stacking" method that has been used by cultures around the world for thousands of years.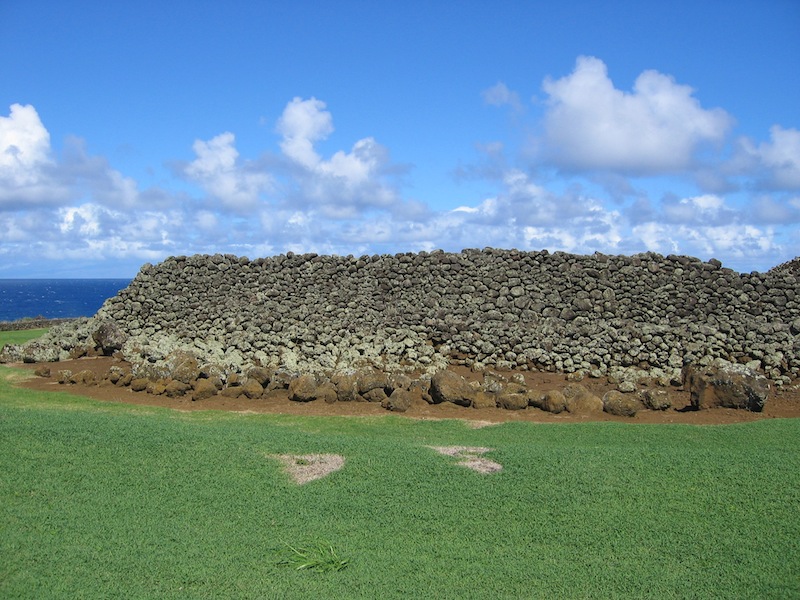 The Wailua Complex of Heiau is a fascinating group of sacred temples on Kauai. Each served a specific purpose. The Holoholoku Heiau is home to a "birthing stone" and is said to be where the first shark skin drum, or kaeke, was brought to Hawaii by Tahitian seafarers. The nearby Poliahu Heiau is home to the Wailua Bellstone, which when struck with rocks produces a resonant, ringing tone that was used for important events like royal births or arrivals. Legend holds that Poliahu was constructed by the mythical menehune, magical dwarf-like beings.
On Maui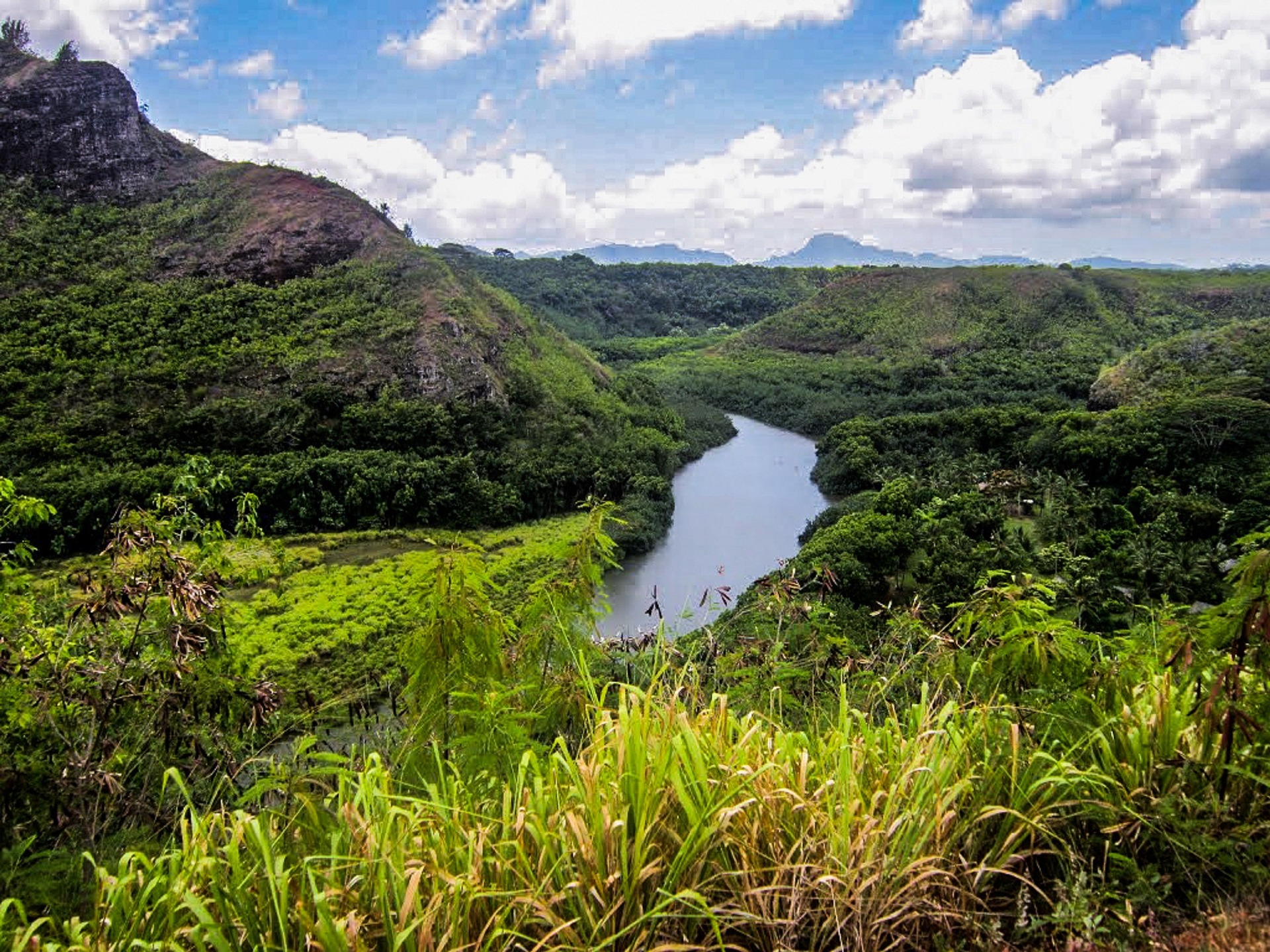 Pi'ilanihale Heiau near Hana on Maui is the largest heiau in all of Polynesia, according to the National Park Service, and is one of the best-preserved in the Hawaiian Islands. It is also a National Historic Landmark. A large community effort to clear overgrowth and vegetation and to restore and shore the walls of Pi'ilanihale was undertaken in 1998 and completed in 1999. Guided tours (reservations required) are available on weekends. Maui is also home to a variety of ancient petroglyphs at several locations.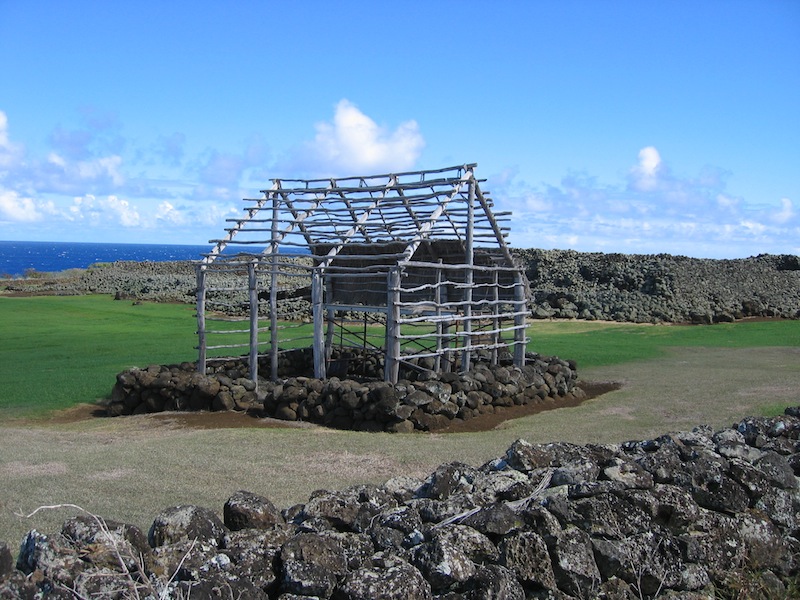 Visiting and learning about Hawaii's archaeological sites offers an in-person and on-location glimpse into Hawaii's ancient past. These sites should be visited with the care and caution, particularly if they are not monitored daily by civil or government agencies. As with all of Hawaii's cherished cultural sites, take nothing but memories and leave nothing but footprints.