During a trip to Maui in late September, some of our group set out on a couple of hikes that were, simply, marvelous. There are countless hiking trails on the Valley Isle, but the Waihee Ridge Trail and the Waiakoa Loop Trail were chosen as our hiking destinations in Maui for a couple of important reasons that all visitors should bear in mind when making a plan for hiking in Hawaii.
The DLNR's Na Ala Hele Trail Network
First, both trails are part of the DLNR's Na Ala Hele trail network. They are well-maintained and well-marked. We were able to scout the trails online beforehand, and we knew what to expect thanks to the fairly comprehensive overviews provided by the Division of Forestry & Wildlife on the website.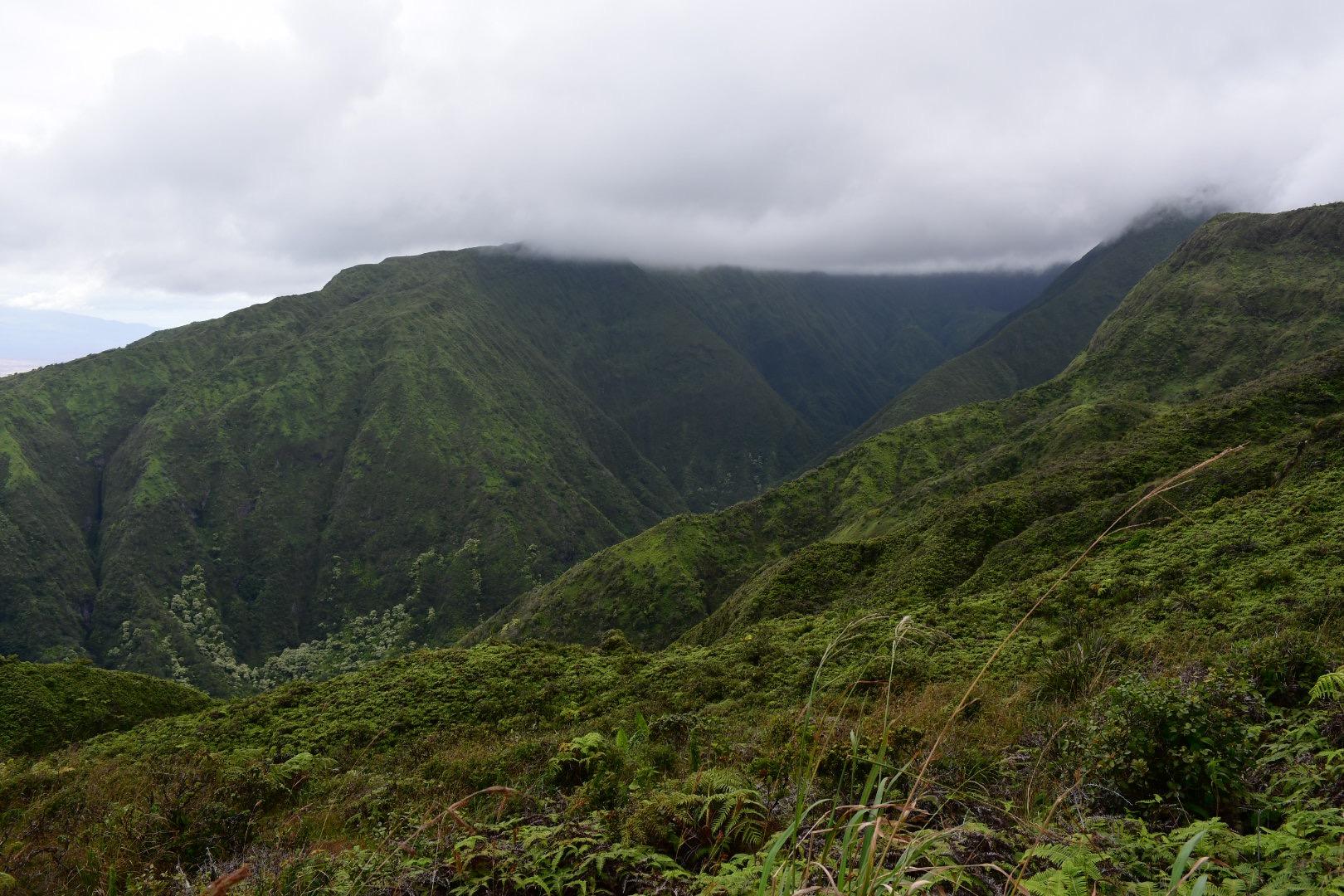 Second, my Maui companions (Honorable Wife person, her sister and brother-in-law) are experienced hikers. The in-laws routinely hike "fourteeners" in Colorado, trails in the Rocky Mountains that climb to an altitude of at least 14,000 feet. They know better than to take dangerous risks like venturing off marked trails or setting out unfamiliar and unprepared. They know enough to not require rescue while enjoying nature.
Two Spectacular Hikes in Maui
Maui Hike #1: The Waihee Ridge Trail
The Waihee Ridge Trail was first up, north of Kahului. It is five miles (round trip) and ventures deep into an impossibly lush landscape. There are dozens of species of native plants along the trail, and a variety of rare native bird species that more often are heard and not seen (unless you have a keen eye and know what you're looking for). It's truly a garden paradise.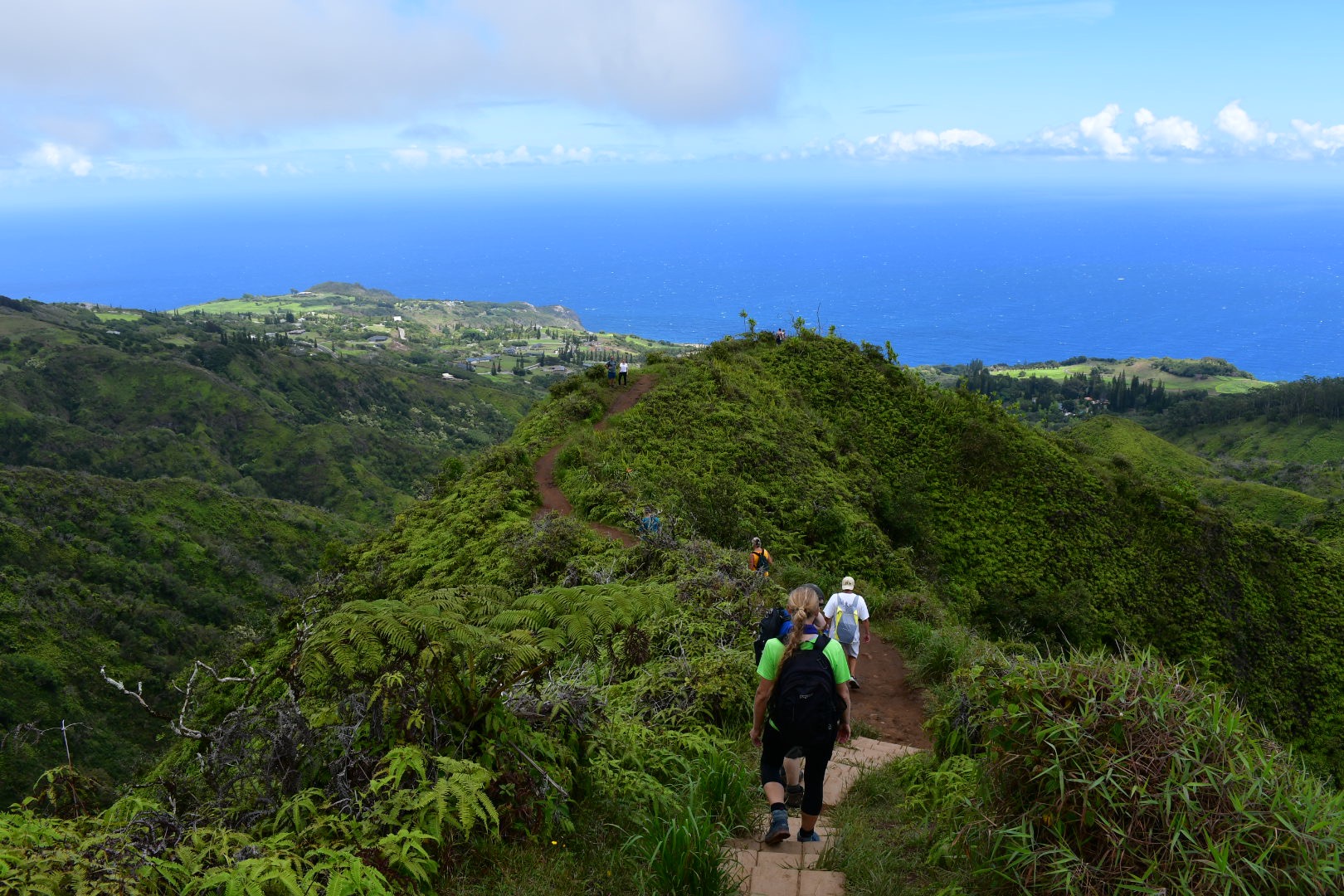 It is also physically challenging, even for the fittest hikers. I know this because Honorable Wife Person told me as much when she and the others returned to the West Maui condo. I had been doing the important work of carefully studying the near-shore behavior of green sea turtles and aspiring social media influencers from the oceanfront lanai during their Waihee hike, while I sipped cocktails and half-listened to the baseball game that was on the TV.
"It pretty much kicked my butt!" she said, reaching into the fridge for a cold beverage. This from a woman who has completed a full marathon in the high New Mexico desert for the annual Bataan Memorial Death March. "You probably wouldn't have made it," she added, helpfully.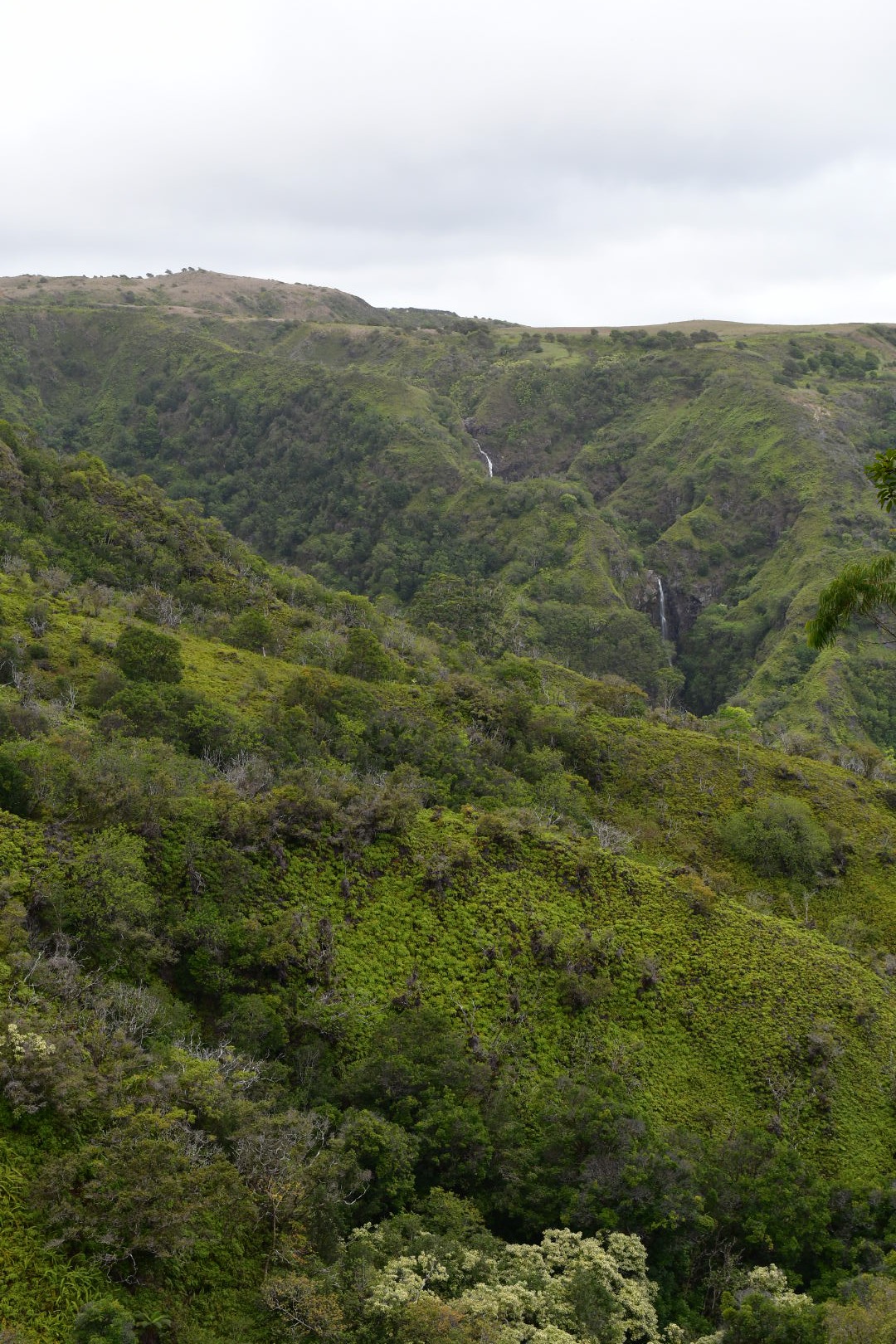 Maui Hike #2: The Waiakoa Loop Trail
The Waiakoa Loop Trail was more moderate, as indicated on the Na Ala Hele website. It winds through the forest on the eastern slope of Haleakala, about six miles round trip. It's a journey that features a stunning variety of native Hawaiian plant and bird species. The Waihee Ridge Trail was much busier with hikers than Waiakoa.
My sister-in-law, "Monster" (she's the youngest of three girls), was grateful that her husband took Maui's prevailing winds into account when selecting the two trails. Especially through the stretches with no shade. The steady trade winds were consistent and welcome throughout the hike. I know this because she told me so when they returned. I was preparing a rub for the barbeque chicken I was preparing for the grill while they were in the forest.
"You could have probably handled it," she said, helpfully.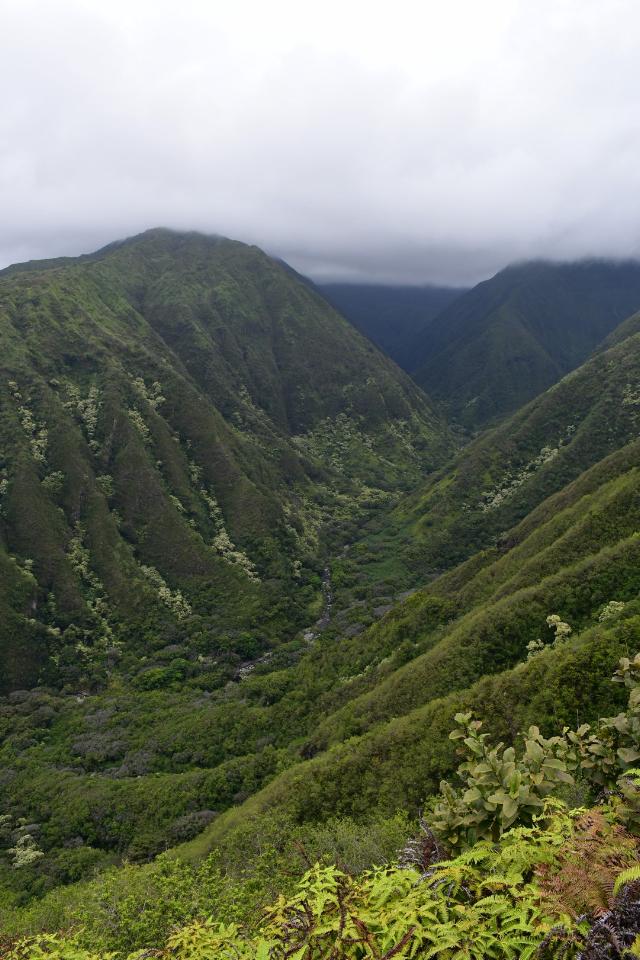 Bottom Line
They were well-prepared for both hikes, thanks to the resources provided by the DLNR's Na Ala Hele. They enjoyed the full experience, careful to be respectful to the place and to the people in it. They cleaned their boots between hikes and left nothing but footprints.