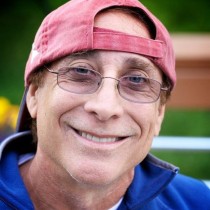 Bruce Fisher
1-800-843-8771

bruce@hawaii-aloha.com
Aloha!  My name is Bruce Fisher.  I'm a Hawaii Vacation Evangelist and the founder of www.hawaii-aloha.com.  I have lived here in the islands for 25 years and have developed a special affinity and enthusiasm for this wonderful place.  I'm so grateful that each and every day I can help folks plan and make their vacation dreams come true.
Over the last few years I have embraced blogging, podcasting, vodcasting and social networking because it has given me the opportunity to share the things I love about Hawaii and offer valuable information to readers.  I think it's very important that, when you visit Hawaii, you are able to connect in a real way with the people who live here.  My goal has been to use this blog to help establish that connection.
Our blog is similar to a playbook you can use to learn about Hawaii from the perspective of people in the tourism industry who actually live here in Hawaii.  It's designed to help you learn how things are done in the islands and how you can be more comfortable while you're here.  Additionally, we hope that this blog will give you some insight into and appreciation of things Hawaiian beyond anything you might learn from travel books, magazines or even surfing the Internet.  We cover every imaginable subject about Hawaii — from the meaning of a Lei greeting to the Dances of the Dolphins.  The postings reflect the Hawaiian Islands, their culture and their lifestyle as accurately and thoroughly as possible.  The tone is anecdotal, breezy, and devoid of any commercialism.  Start at the beginning, or skip around.  It's all fun stuff to know.
Bruce's Testimonials
January 6th
Hi, Yaling, I was going to send an actual thank you note, but I realized I didn't have the address of Hawaii-Aloha! I just wanted to thank you for your diligence in getting me out of the blizzard in NY and back to the islands in time for my friends' wedding. I honestly don't know what I would have done without you. When I couldn't get through to Delta on the phone, my heart sunk. But then I called you, and I just knew you would make it happen, and you did! You even went above and beyond and called me to make sure I made it to LAX. I've told so many people about my Odyssey getting back here and they have all said that the next time they need a travel agent, you are their number one pick! I hope you, Bruce, and your family had a wonderful holiday and a great new year! Sincerely, Terri
March 11th
makana was patient and willing to work through my questions and around my budget but still working hard to ensure that the vacation was everything we wanted. lisa meurs
May 29th
I want to tell you that we thoroughly enjoyed our Hawaiian cruise vacation. Your suggestions were great and we deeply appreciate your patience with us while we tried to decide what we should do and where. We took your advice on the excursions and we're so glad we did. The Old Lahaina Luau was fabulous in every way! We rented a Harley Davidson for a day on Maui and rode over 200 miles. The road to Hana was awesome on motorcycle with breathtaking views. It's interesting how the island is so different from one side to the other. Your pick for the place to do a helicopter tour with Will Squires was right on too on Kaua'i. They offered us an opportunity to purchase a video of our actual flight and we bought that as well. We did a lot of exciting things while we were there last week adding a submarine, Pearl Harbor and Honolulu city tours to the things I listed above. You were absolutely right in saying why spend all that money to go to Hawaii and miss out on the chance of a lifetime to see the true beauty of the islands. We took full advantage of everything that was there for us and we are so grateful that you were there to guide us in the right direction. Bruce Riggins
October 26th
Aloha Bruce, forgot something in my previous email. We spent many weeks researching before our last trip to Hawaii and our experience with the local travel agents, also those who call themeselves Hawaii-Experts, was not good at all. Then we found your agency via internet and booked our international flights ourselves and had a great and not all to expensive vacation. In the end it was much cheaper than anything the Hawaii-Experts around here could offer. I am just wondering if you are represented anywhere in Germany or in Europe already. I believe that travellers from here should be able to have benefit from your speciallized services and that you could also profit from more travellers from Europe. If you are not represented here yet then maybe we should discuss as I would be happy to be your local point of contact on this side of the world. Mahalo! Pete
August 13th
I booked my trip back in Feb. Now that the time for us to travel is near (a few weeks away) we are very excited. I'm alittle nervious about booking with someone so far away, but I like the idea of you being THERE if anything goes wrong. This is aspecial trip for us, we are celebrating our 25th wedding anniversary. But I'm keeping the faith that all will turn out great and we will have the most wonderful memories of our trip. Nancy & Phillip
April 10th
We just want to take a moment and thank Bruce. He was great when we were in a bind and didn't want to cancel our honeymoon because of the Aloha Airline disaster he came through and helped us out. it's nice to know the owners of this company are there to help, Pamala and I will recommend you to others.
April 10th
Hi Bruce We've made it back home and just wanted to let you know that we had a wonderful experience. The Outrigger was a really nice place to stay and the staff were wonderful - very friendly. We enjoyed Duke's but especially liked the Hula Grill - better food and better service. The manager at the Hula Grill was very helpful and very courteous. All of the tours were excellant - especially enjoyed the snorkeling. Thank you a beautiful trip - will definately recommend your all-inclusive services to others. Rudy and Le PS - Rudy loved the spa treatment after all.....
April 10th
Bruce, Please be sure that we are very happy with hawaii aloha travel's customer service. You and your team were very positive and worked quickly to help me make adjustments for my family. I would like to make sure that your agency is recognized for this, please let me know where I can do this, especially online. I am excited to know that there are still companies out there that want happy customers and not just 'the bottom line.' Thanks for making this vacation less stressful. Sincerely, Sharon Lima & Family
April 10th
Dear Bruce and Yaling, I just wanted to let you know what a pleasure it has been to work with Jennifer Galloway to plan our honeymoon. She always responds so quickly and was willing to look up lots of options. Being a business owner myself I know it is helpful to hear feedback from customers, so I just wanted to let you know how professional and helpful Jennifer was with me. Sincerely, Rory
April 10th
Dear Tara, Once again, you Tara and Hawaii-Aloha Travel, have made our trip to Maui outstanding!! Since Bruce saved our last trip to Oahu/Maui from falling through because of Sun Trips in Oakland CA, in April 2003 on less than 60 hours notice, I knew we could trust you and the company again with our short under 6 weeks notice we gave you this time. First of all, the Outrigger Aina nalu Resort was very quite, very roomy, all new appliances/bedding/furniture etc. made us very comfortable. (All three of us) The Luau at the Sheraton in Kannapoli was also great too! Also the flight arrangements from LAX to and from Maui and the GO airline/Dollar rental car to Oahu that was arranged for us made our short stay so much more memorable because all the leg work was done beforehand by you Tara. It made our vacation seem so easy and hasslefree. I have been and will always refer Hawaii-Aloha Travel agency to all that we come in contact with, especially as being a professional photographer, we talk to all the bride and grooms that come to us to photograph their wedding. THANKS AGAIN TARA, WE LOVE YOU for all the hard work you did to make our vacation come true!!! Sincerely, Dena and Mario Maciel, and Linda