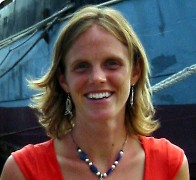 Abby Lapointe
808-237-5263

abby@hawaii-aloha.com

abbylapointe
Aloha! My name is Abby and I invite you to come and experience the beauty and magic of the Hawaiian Islands!!
Whether you're looking to hike the majestic Napali Coast in Kaua'i, whale watch in Maui, visit a volcano on the Big Island, or lounge on the beach and sip Mai Tais in Waikiki, my goal is to work with you personally to create your dream vacation here in Paradise.
As a kama'aina (Hawaiian resident), living on the windward side of Oahu, I have first-hand knowledge of the islands and all of their hidden treasures that can only be obtained from living here and experiencing it all. I travel frequently myself, so I understand how hard it can be to know where to begin when planning a trip to an exotic, unfamiliar destination.
By discussing your personal goals for your vacation, I will provide you with the best value packages and highest quality service. What do you want to do and see while you're here? How much are you looking to spend? Let me take the stress out of your vacation planning. I look forward to sharing our paradise with you! Please give me a call and we can discuss your travel plans.