Tucked just off of Ala Moana Boulevard on Cooke Street in Kakaako on the way from Waikiki to Downtown, Honolulu Beerworks looks much more like a charming farmhouse than a warehouse. Its corrugated walls are painted a clean blue-jeans blue, trimmed with white. It opened in 2014 and has been a vital part of Kakaako's revitalization.
That is surely because of the excellent brews and comfort food on offer, and the farmhouse feel of the shaded picnic tables and wood barrel high-tops outside. So, it's a former warehouse that looks like a farmhouse that is now a busy brewhouse with great food.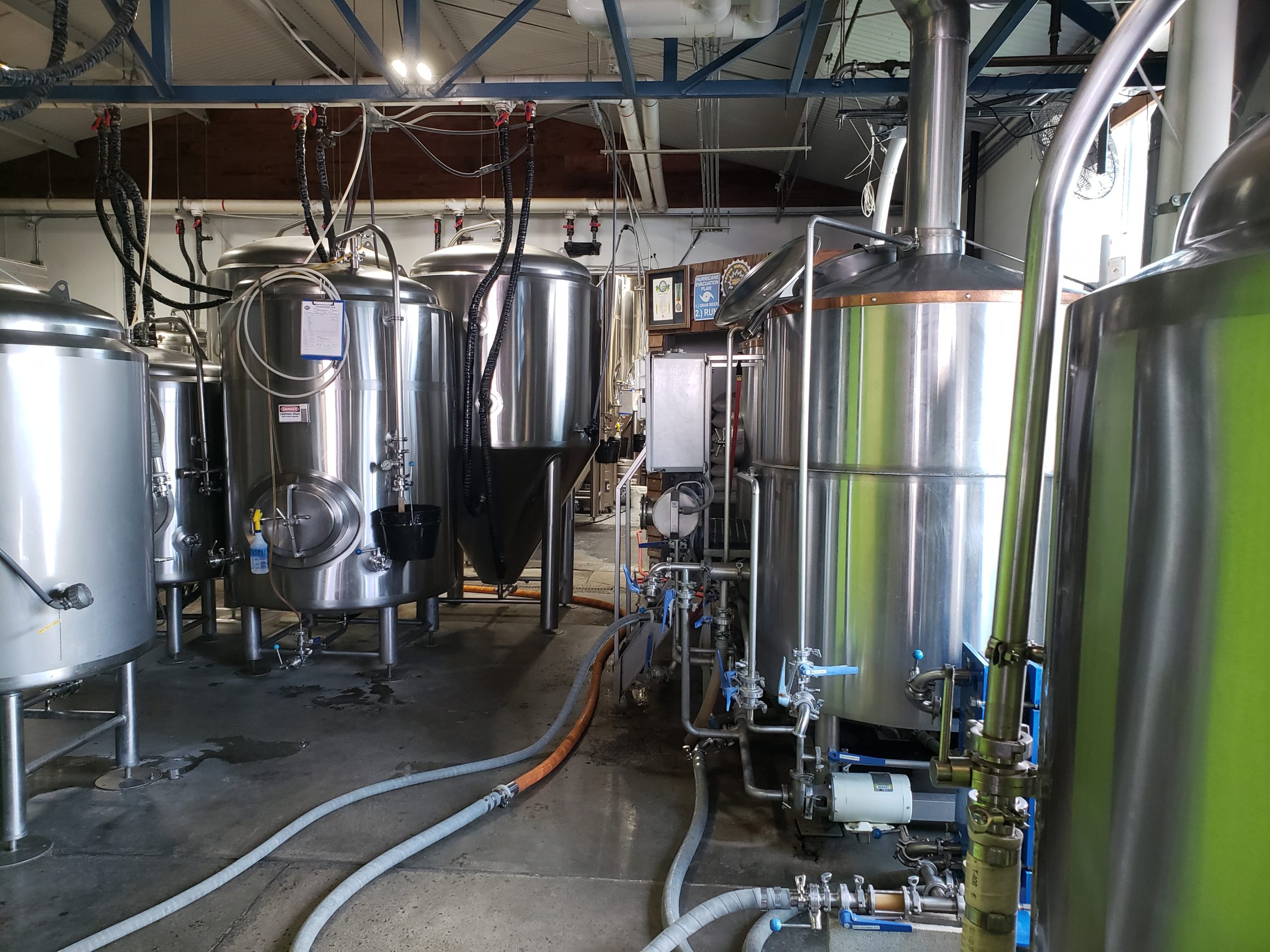 Menu selections include soft and hot Bavarian pretzels with cheese and bacon, chicken, and vegetarian flatbread plates to share. Same with the homemade mac and cheese. You might not want to share the heaping shaved pastrami Reuben sandwich on marble rye because it's so good.
The brew menu runs a lot longer. The Point Panic Pale Ale comes in at a tasty 5.3% ABV and is named for a world-famous bodysurfing spot a couple of city blocks away. The New/Limited Release Menu features ambitious and winning concoctions like the Missing My Chicks Hoppy Lager (6% ABV) and the Top 'O' the Barrel-Aged South Shore Stout (7.2% ABV). And be careful, because the 11th Anniversary Ale (11% ABV!) is delicious.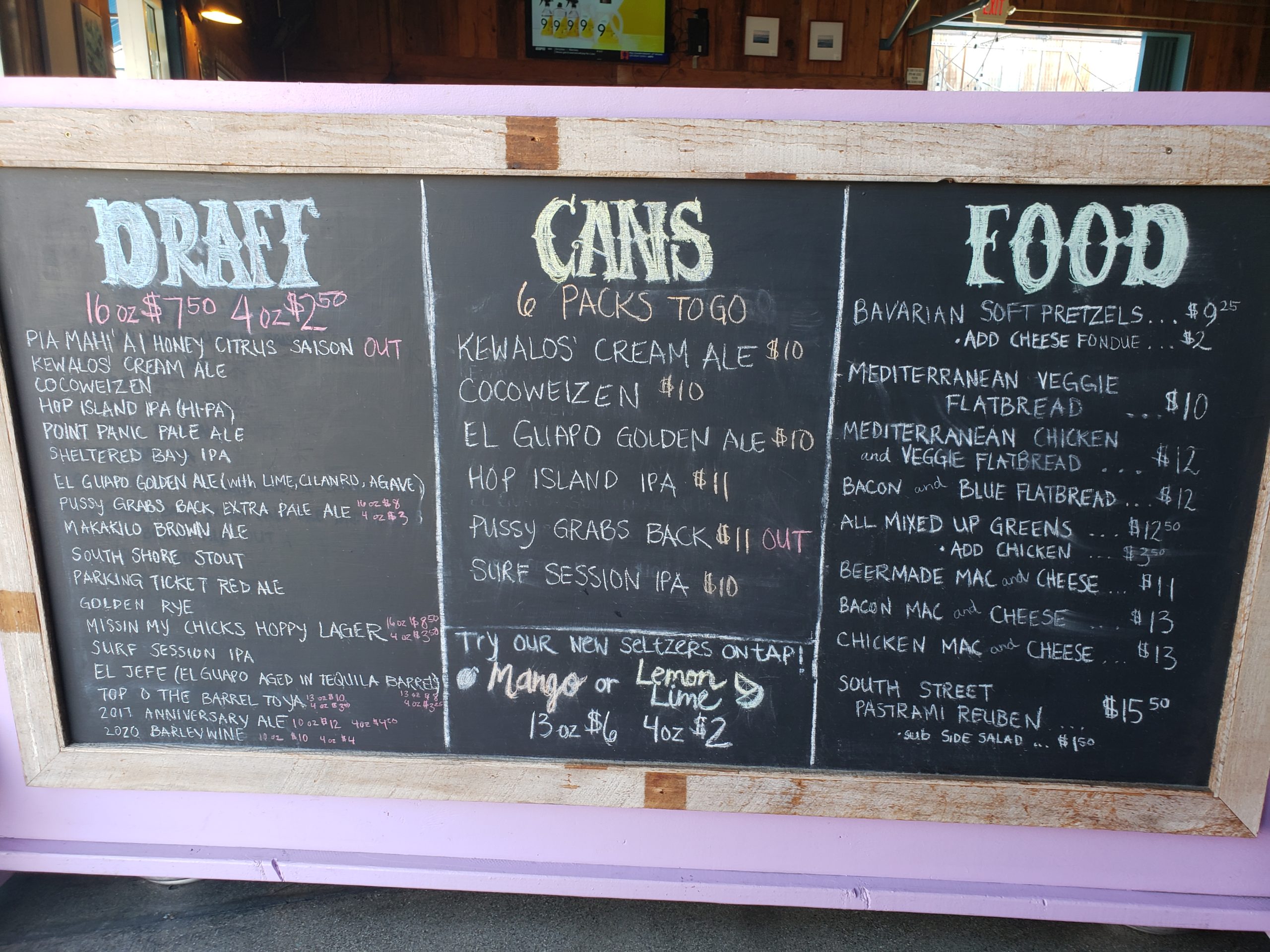 Honolulu Beerworks also crafts some fine seltzers, with a Philly-themed "Wuddah Ice" that we know pairs perfectly with the soft pretzels. The Brewer's Experimental Menu offers "Hoptopussy" (6% ABV), a dry-hopped version of Pussy Grabs Back. It was created in conjunction with the Pink Boots Society, which encourages and enables women in the recreational and commercial brewing/fermentation world.
Importantly, many of the brewery's ingredients are sourced locally. That is part of the buy-local-farm-to-table ethos that has come to be a mainstay of successful Hawaii restaurants and brewpubs. This has been especially true in Kakaako, which is now home to many purveyors of fine food and drink.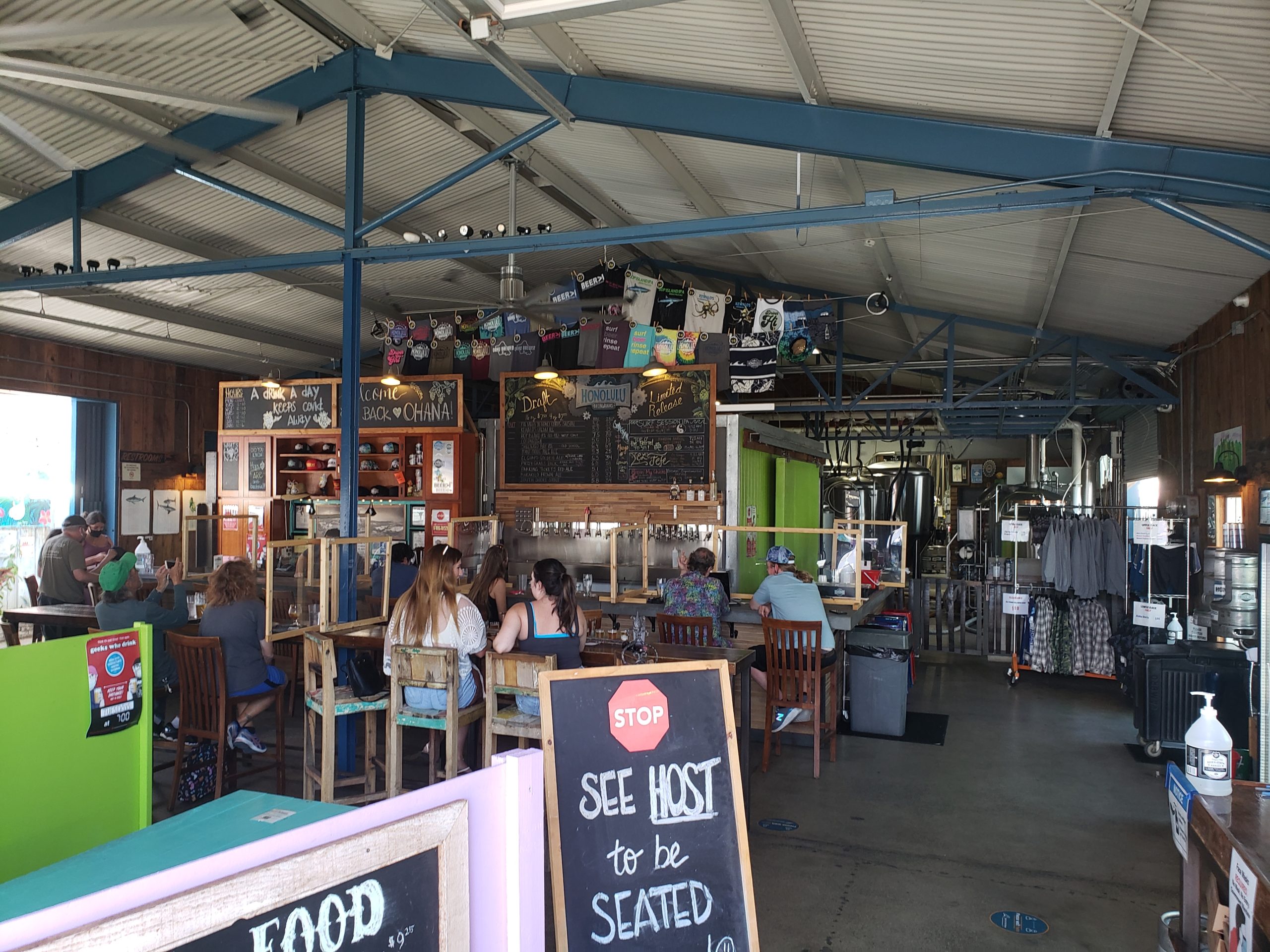 Directly across the street from Honolulu Beerworks is an undulating mural of Mr. T as a Hindu god. Cooke Street points toward the mountains, lined much of the way with the vibrant works of Pow!Wow! mural artists on the walls of auto shops and other non-artistic enterprises. In fact, the Pow! Wow! AR app for your mobile device allows you to watch sophisticated animations of some (gotta find em all) murals as you point your camera at them.
Honolulu Beerworks has embraced and fostered the arts in Kakaako, and currently exhibits the stunning works of native Hawaiian artist Kai'ili Kaulukukui. The success of the small local brewery is proof that combining creative ingenuity, hard work, and top-quality food and beverages is truly a winning business model.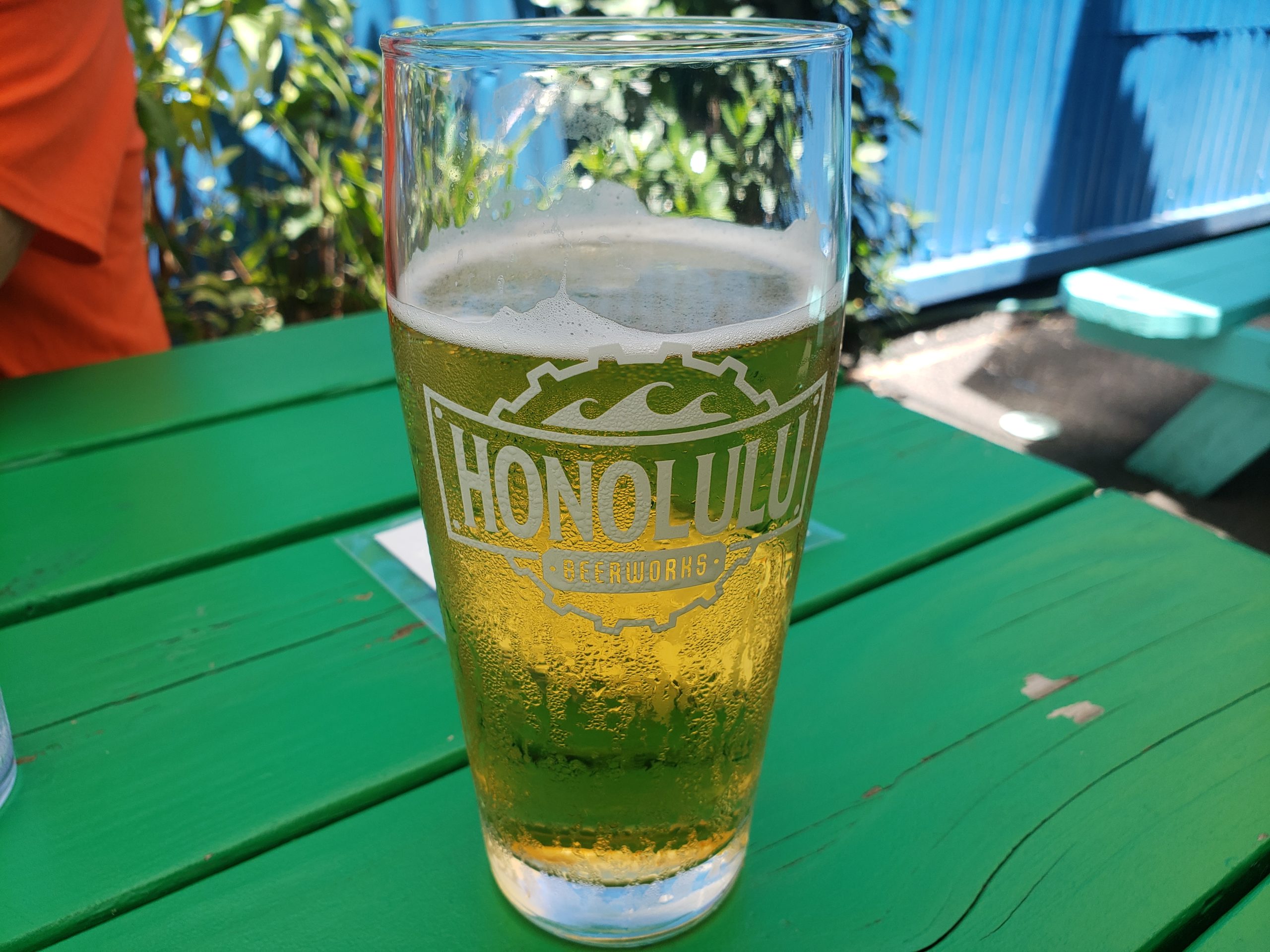 We here at Hawaii Aloha Travel are here to connect you with the local resources and businesses that will make your dream Hawaii vacation come to life. Cheers!