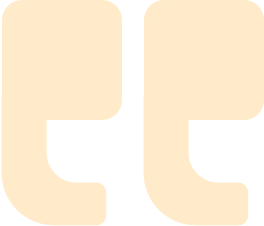 My clients with families are raving about this property because it has just about everything you want in a family resort. The Rooms have all been refreshed as of 2022 and the beach at Kalapaki Bay is second to none on the island.
The Royal Sonesta Kauai Resort is an oceanfront AAA 4-Star Property in Lihue with nine room and suite options and a refined, sophisticated atmosphere. Its location in the lush greenery of Lihue is ideal for striking out on the many adventures the Garden Island has to offer. The Sonesta chain of hotels, however, is known for their luxurious accommodations and excellent service.
From Kauai's world-class golf courses, to glorious Waimea Canyon State Park, to the fairytale town of Hanalei, the wonders of Kauai await at the Royal Sonesta. After a day exploring the myriad natural and cultural treasures of the Garden Isle, you can relax poolside, enjoy the onsite white sand beach, and choose from four restaurants, including Kukui's on Kalapaki Beach. The poolside establishment features "internationally inspired" cuisine with the freshest local ingredients and flavors. Royal Sonesta Hotel offers an extraordinary escape from the ordinary. Unsurpassed in luxury and attention to detail, the hotel epitomizes the island's unique blend of natural beauty, rich culture, and enduring charm.
Each room and suite offers a serene oasis, adorned with stylish decor and state-of-the-art amenities. Expansive windows frame stunning views of the vibrant island scenery, whether it's the sapphire blue Pacific Ocean, the lush emerald cliffs, or the vivid flora of the hotel gardens. The Royal Sonesta Kauai offers a range of on-site dining experiences, all showcasing the vibrant flavors of the island. The hotel's fine-dining restaurant serves a fusion of Hawaiian and global cuisines, and the casual beachfront bar provides the perfect setting to unwind with a handcrafted cocktail as the sun sets over the ocean.
With direct beach access, guests can take part in numerous water-based activities, such as snorkeling, surfing, and kayaking. Alternatively, explore Kauai's breathtaking beauty, from its rugged cliffs and waterfalls to its historic towns and botanical gardens, all easily accessible from the hotel.
With more than 27,000 square feet of indoor and outdoor meeting space, the Royal Sonesta Kauai Resort is ideal for group travel, special events, and weddings in paradise. A modern fitness center is open to guests who want to stick to their fitness routine during their holiday. The many amenities and excellent concierge service at the Royal Sonesta also make it an excellent destination for a family vacation.