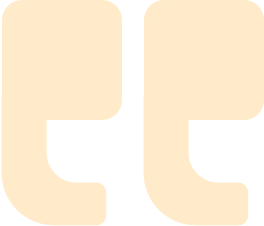 "This a perfect choice for a property right on Waikiki Beach. Home to famous Duke's Restaurant, located outside on the beach, the place can get hopping on the weekends with the live music. So may not be the ideal private romantic getaway."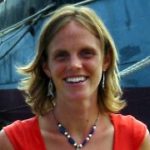 An award-winning beachside resort hotel in the heart of Waikiki, the Outrigger Waikiki on the Beach is perfect for energetic Waikiki vacations and romantic beachside getaways. Journey to the heart of paradise at the Outrigger Waikiki Beach Resort. Immerse yourself in a legacy of surf history and savor the flavors at Duke's Waikiki, conveniently situated within our inviting lobby. Let us envelop you in a genuine beach lifestyle enriched by locally inspired dining, captivating live music, and immersive cultural events. Every room offers picturesque views that stretch across the iconic Waikiki Beach, ending at the majestic Diamond Head. Our commitment to providing a unique and authentic experience has earned us accolades, including the Travel Leisure World's Best Award and the Hawaii Tourism Authority's revered Kahili Award. Beyond the waves and music, we're a proud TAG-approved establishment, ensuring inclusivity and warmth for every guest.
Accommodations with Hawaiian Flair
At the Outrigger Waikiki Beach Resort, each room is a blend of space, comfort, and modern Hawaiian elegance. Revel in the serene beauty as you step onto your private balcony or lanai, offering unparalleled views of the mesmerizing Waikiki Beach and the vast Pacific Ocean. Our standard accommodations invite relaxation, with king-size beds dressed in plush bedding and expansive windows that flood the rooms with warm Hawaiian sunlight. The generously sized bathrooms boast marble countertops complemented by inviting soaking tubs. Our suites offer a heightened experience for those seeking an extra luxury touch. These expansive spaces include distinct living and dining areas, with several boasting private lanais or balconies that frame ocean vistas. The suites' bathrooms are an oasis of their own, featuring spacious walk-in showers and individual vanities. Whatever your room preference at Outrigger Waikiki Beach Resort, luxury, and comfort intertwine effortlessly. Each space is thoughtfully designed to encapsulate the essence of tropical paradise, ensuring that the allure of Hawaii surrounds you throughout your stay.
Savor the Flavors: Oahu's Culinary Crown Jewels!
As soon as you enter the resort, Duke's Waikiki greets you. Inspired by the legendary Hawaiian surfer Duke Kahanamoku, this iconic restaurant brings the island's essence to your plate. From breakfast buffets bursting with tropical flavors to dinners accompanied by live Hawaiian melodies, it's a celebration of the local seafood, succulent steaks, and traditional Hawaiian cuisine. Above Duke's, you'll find the Hula Grill Waikiki, where vintage Hawaiian charm meets contemporary culinary artistry. As you take a seat, the panoramic ocean views complement the locally-sourced dishes presented before you. Occasional strains of live music serenade diners, elevating the whole dining experience. A staple in Waikiki since the '70s, its legacy is etched in every bite. Opt for a lanai seating and let the ocean's rhythmic waves accompany your meal. However, if time is of the essence, Pai's Deli ensures you don't miss out on the flavors of Hawaii. Every item is a testament to quick yet delicious bites, from healthy wraps to freshly tossed salads. And when the need for a caffeine boost hits, Seattle's Best Coffee stands ready. Whether it's a classic espresso or a tropical-infused coffee concoction paired with a pastry, it's an indulgence you'd cherish.
Those looking to learn more about the history of Hawaii can take part in daily cultural activities including fresh flower lei-making and ukulele lessons. A wide variety of shops can be found just steps away from the hotel lobby, and additional shopping destinations are easily accessible via the Waikiki Trolley Pink Line, which conveniently stops at all major shopping destinations in Waikiki and surrounding areas. An on-site tour desk is available to assist guests in their vacation planning and many adventurous Hawaiian excursions, from sunset catamaran cruises to hikes up Diamond Head Crater depart from Waikiki.